Home

Boston Event Diva's - Day Coordination & Floral Design
Details
Engagement Party, Getting Engaged, After Party, Bachelorette Party, Bridal Luncheon, Bridal Shower, Rehearsal Dinner, Welcome Party, Rehearsals + Parties, Ceremony, Cocktail Hour, Day After Brunch, Reception, Rehearsal, Wedding
A la Carte Wedding Planning, Budgeting, Day-Of Coordination, Full Service Wedding Planning, Planning

Contact Info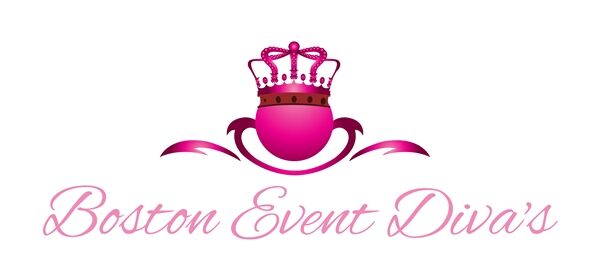 Reviewed on

6/21/2017
Natasha H
Jennifer and her team were a huge help both leading up to and on our wedding day! After our initial meeting, she remained in touch with us up until the actual day to make sure she had everything needed to ensure that our wedding went smoothly. She maintained regular contact... Read More with all of our vendors, and came up with a wedding day timeline for everyone. The Divas came to our rehearsal and took all of our decorations with them so that we wouldn't have to worry about anything but getting married and celebrating with our loved ones. Choosing the Divas was absolutely the best decision we made during our planning process.
---
Reviewed on

5/20/2017
Emily S
Affordable without looking cheap! Jennifer and Boston Event Divas did a FABULOUS job on my wedding bouquets and bouttoneires/corsages for my wedding a few weeks ago. I didn't have much money budgeted out for flowers however once crunch time came I figured that I should probably... Read More let a professional do the job correctly than mess up on diy. Jennifer worked with my budget for 8 bridal bouquets with very little guidance as my creative side is very week. I gave her a general color scheme and she sent me gorgeous sample photos to choose from during our initial correspondence. The final products were just as beautiful as the pictures and were delivered promptly ad scheduled. I couldn't be happier with her work and feel lucky to have come across Boston Event Divas
---
Reviewed on

4/26/2017
Kristen V
We worked primarily with Jennifer, but also had help from Shannon and Ryin. All three ladies were amazingly professional and helpful. They made our wedding day go super smoothly and gave us both peace of mind as we went through our very exciting day! Even though we only signed... Read More up for day-of coordination, we were working with Jen for over a year leading up to the wedding. She helped us choose a venue, going to the meetings with us, and gave us a bunch of recommendations for vendors. She was always just a phone call or email away and quickly responded to any questions we had along the way. We had several in-person individual meetings, plus she was always happy to tag along to any venue or vendor meetings that were important. She helped me put together my bouquets for no extra cost and brought me flower petals for my flower girls on the day of for a very reasonable price. We are so happy we chose Boston Event Diva's! They made our special day even more special! :)
---
Reviewed on

11/08/2016
Allyse L
I will start out by saying how much I hate weddings. I'm a funeral director and weddings have never been my thing. When my husband and I decided to have a destination wedding in Salem I knew I needed help. I found Jen and her positive energy was so comforting. She helped... Read More coordinate everything even though we live 15 hours away from Massachusetts. My wedding day was beautiful and went so smoothly because of Jen. She made the event I hate the most so wonderful! And she is such a wonderful and fun person! She and her wonderful photographer Brandy Williams even stopped traffic for me and my husband! Jen is so passionate about her work; truly a woman after my own heart. Even my bouquet was perfect! And she brought me some bubbly to calm my nerves. Everything was fantastic and I wouldn't have wanted anyone else to help with my wedding. Thank you Jen! You're amazing!
---
Reviewed on

10/24/2016
Victoria C
Best wedding event planners in town!
---
Reviewed on

10/02/2016
Jessica K
Boston Event Diva's are fantastic! I can't thank Jen and Shannon enough for all their hard work and dedication to our big day. From answering all the crazy questions I had, to planning our day down to the T, to the beautiful job they did with our flower arrangements,... Read More centerpieces and day of coordination...everything was top notch from service to end product! I would recommend them to anyone and everyone that needs a professional and sincerely caring business to make their big day one they won't forget! Thank you again Jen and Shannon, you're both fabulous!!
---
Reviewed on

8/18/2016
beth m
We used Boston Event Diva's for day coordination and our wedding flowers. The flowers were beyond expectation and absolutely beautiful at an extremely fair price. Jennifer paid excellent attention to my vision. The day of the wedding was also perfect. Jennifer made sure we were... Read More running on time, that everything was set up and running smoothly. She even went above and beyond to make the day after a breeze for us buy picking up our stuff at the venue.I never had to worry about a thing and was able to fully enjoy my wedding and have the best time. I could not imagine having my day without her and her team.
---
Reviewed on

8/17/2016
Ellen M
Jennifer was pleasant, professional, and did great work for my wedding! The bouquets that she made for myself and my bridesmaids were all gorgeous. My mother has experience as a florist and she was very impressed with the quality of the flowers and the floral design in the... Read More bouquets. She made the whole process very easy and she went above and beyond my expectations.
---
Reviewed on

8/17/2016
Jen was wonderful in quarterbacking our behind the scenes needs for a ceremony in the North End of Boston, and a reception in the Seaport. She really helped pull it all together and made our day much less stressful. Great experience.
---
Reviewed on

8/17/2016
Jennifer was so accommodating to everything I asked for and wanted. She completely gave me the look I asked for with exceeding my expectations!! I was so impressed with how gorgeous all the flowers We're put together by her and they lasted the whole night as well as the week... Read More afterwards! She is so sweet and amazing at what she does! I will certainly be recommending her to everyone I know!
---
Reviewed on

8/16/2016
Amanda R
Jen, Were do I start, this woman is absolutely amazing. I was probably her biggest pain in the butt that you could imagine. Her work is absolutely amazing, the flowers, the coordination EVERYTHING. I was planning on doing everything myself (good thing I didn't or my wedding... Read More would have been a joke) but then as I was speaking with her I knew I needed her. She gave me so many things to choose from and was always open to do anything I wanted. Now back to the flowers, man were they breath taking. I explained to her what I was looking for and she made my vision come true. Still to this day when I look at my wedding photos I cry with joy because of Jen. Everything was just the way I pictured it in my head. Again Jen I cant thank you enough for working with my budget for everything that I wanted. I will be telling everyone about you. thank you soooo much.
---
Reviewed on

7/28/2016
Elizabeth D
When my daughter was planning her wedding we knew that we would be so involved with the wedding, and spending time with family and friends, that we would have no time to oversee the details that were so important to us. In addition, we had a many unique plans that required... Read More setup. Even though our venue provided a coordinator, we decided to hire a coordinator to be there for us on the wedding day to handle all the many unique and individual plans that we had. From the time we first me Jenn and Shannon of Boston Event Divas until the wedding day, they were amazing! When we met them and told them all of our plans, they immediately began coordinating - months before the wedding! They provided us with support and insight into the many details that we planned and pulled all of it together seamlessly. They also attended the final walk-through and offered many great suggestions. From the start we planned to arrange the flowers ourselves, however, once the wedding day drew close, we were having second thoughts about this. Jenn and Shannon offered to arrange the flowers for us and they were absolutely gorgeous!! It was so helpful to have them there for us in so many ways. When it came to the wedding day, they worked tirelessly to bring all of our plans to life. It was an amazing wedding and we could not have done it without their help. I would highly recommend them to anyone we wants to relax and enjoy their wedding day - rather than overseeing all the details. I cannot say enough about these two ladies!!
---
Reviewed on

6/19/2016
Any good event planners can plan and organize a wedding, but the test of exceptional planners is what they do when faced with a looming disaster. At the rehearsal, Jen and Shannon expertly choreographed our garden wedding ceremony with the bride and groom, parents and twenty... Read More attendants. The next day, an hour before the actual ceremony, it started to rain. That's when we witnessed the Boston Event Divas spring into action. They quickly moved us all inside the reception tent and within minutes reconfigured the dining tables to form an aisle and re-planned the processional and ceremony. Then they greeted and seated the 250 guests. None of the wedding party at that point, including me, could have orchestrated what they did so easily. I highly recommend Boston Event Divas. Five stars all around.
---
Reviewed on

2/23/2016
It was amazing wedding I didn't have to stress out one bit Boston event divas did everything and it went very smoothly and I had a dream wedding that I imagined
---
Reviewed on

2/03/2016
Although we did not go with this vendor I just want to express how pleased I was with her prompt response and enthusiasm. I will certainly keep her in mind if the occasion arises again.
---
Wedding 'Day-of" Coordinator
Reviewed on

1/28/2016
Melissa M
We hired Jennifer and team for our wedding 'day-of' coordinator in late October. From the beginning she was very easy to work with and offered us many good tips and answered all of our questions leading up to the big day. Her knowledge and experience, which shined throughout the... Read More entire process, helped alleviate my stress and allowed me to relax on my wedding day. The wedding turned out beautiful and it couldn't have been done without the help of Boston Event Diva's!
---