Home

Boulder Springs by The Springs Events
About this Vendor
By The Springs Events-Rustic, Elegant Venues
Boulder Springs helps you find the rustic wedding backdrop of your dreams with its beautiful water features & bridges that sit adjacent to the outdoor ceremony sites. Also, 16 hours, a personal payment plan, & your choice of vendors make your wedding experience easy & perfect!
Amenities + Details
Amenities
Bridal Suite

Handicap Accessible

Liability Insurance

Indoor

Reception Area
For more details about amenities, please message the Venue.
Contact Info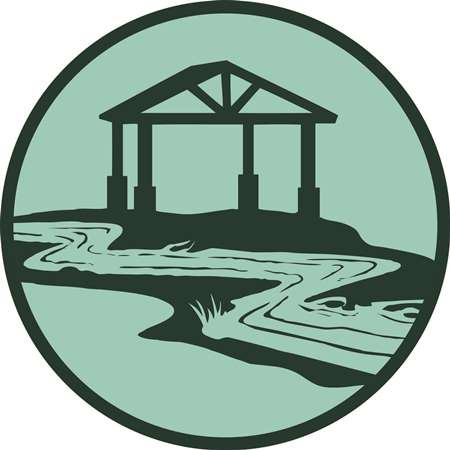 1723 Herbelin Rd, New Braunfels, TX
Serving San Antonio and Surrounding Area
Could not have picked a better venue!
Reviewed on

8/14/2014
First and foremost, the staff of Boulder Springs deserves an enormous amount of love! They took such good care of my wife and I throughout the entire process. We were a DIY wedding couple and trying to keep budget as tight as possible, resulting in a barrage of questions and ideas. Audrey and her team were responsive and worked with us in every way they could. They always remembered who we were as people, not just as a contract. Day of, they went above and beyond to help with some of the classic wedding day vendor emergencies that are bound to pop up, and helped keep stress off of us as much as they could. The venue was second to none! Beautiful landscaping and grass despite the intense summer heat (July 3rd wedding). With very little decoration, this venue served as an absolutely immaculate setting for a day that my wife and I will cherish forever. We drove an hour and forty-five minutes from home to use Boulder Springs, and every guest complimented how stunning the venue was. The drive was hardly even remembered by anyone. Being that it was a very tight budget DIY wedding, we looked at every venue we could from North Austin to San Antonio. Their terms were the most relaxed and easiest to work with in terms of dollar amount and hours you have for the venue. Hotels are all over the area providing everything from a big family friendly resort to small cabins in the woods. So you can send family to one place just a few miles down the road and have your own wedding night in a cabin by yourselves (that's what we did). The only thing about Boulder Springs that I don't like is that it's so far from home and I don't know when the next time I'll get to be there for an event. Such an amazing place managed by such amazing people. Love you Boulder Springs!
---
Great Space!
Reviewed on

10/01/2014
I had my wedding at Boulder Springs in Legacy Hall a couple of weeks ago. Audrey was so easy to work with and was always so quick to respond to all of my questions, calls, and emails. I never felt that I was a hassle or that she didn't have time for me. When I first looked at the venue I was concerned about the fact there were two halls on the property. I was worried that the other wedding noise would interfere with my wedding on the day of. When wedding day came around, I heard nothing from the other wedding and it felt like I was the only hall on the property. I loved the fact that I could bring in my own vendors, and there were very few restrictions on what I could do décor wise. I had the freedom to make my wedding my own and exactly how I wanted it. I had so many compliments from guest on how beautiful the venue was and my bridesmaids loved how large the bridal suite was to get ready in. Thank you Audrey and Boulder Springs for helping to make my day a great one!
---
Absolutely Breathtaking Venue!
Reviewed on

9/05/2014
Stefanie D
We got married in August 2014 at the Legacy Hall at Boulder Springs. Audrey was the consultant who helped us with the event. She was there to provide any help I needed day and night leading to the day of my wedding. Even though there was a bit of a drive to get out to the venue, my guests could not stop complimenting how beautiful the venue was inside and out. They loved the hill country atmosphere and told me that it was well worth the drive. Even though there was another wedding at the other hall next door, we never heard any noise from them or had any problems with the traffic. We had close to 400 guests and everyone had a great time. It has been several weeks since my event and I'm still getting compliments about how gorgeous the place was. I paid the lowest price of the season, because it was in August, but it was cool enough inside the hall that it didn't seem to bother anyone. In the evening it got cooler and since it is the Hill Country, you could feel a slight breeze. I absolutely recommend Boulder Springs and their staff!!
---
Beautiful
Reviewed on

7/22/2015
Anna K
Boulder Springs was the perfect venue for us! Not only does it have a beautiful ceremony site and reception hall, but the staff there are incredibly professional and caring. They promptly answered all my emails, whether I was asking about Boulder Springs or about a vendor I was thinking about hiring. I absolutely love this venue and would recommend it to anyone!
---
Perfect Hill Country Elegance
Reviewed on

7/10/2015
Sarah K
I could not imagine a better setting for brides wanting an elegant venue with a unique display of natural beauty. The grounds surrounding the venue and even on the drive in to the venue had all of my out-of-town (and in-town) guests floored. And the landscaping is to die for! The wonderful thing about Boulder Springs is that it can be adapted into so many roles and themes. I had a very formal wedding and Boulder Springs' beauty made it a standout. I chose the Stonehaven Hall because I loved the rock interior, and found that more elegant than the other hall's wood interior. The interior of Stonehaven is expansive with tall ceilings. We had about 280 guests at my wedding and it fit everyone easily, while still having an airy and open feel because of all of the windows, big doors, high ceiling. The outdoor patio surrounding the hall is a major plus, too! We loved using it during our cocktail hour. The ceremony space outside is equally stunning, if not more stunning, than the interior hall. I fell in love with it at first sight. Beautiful meandering creeks and trees and lush green grass...and a pavilion that can be decorated elegantly. The venue provides all the tables and chairs but pretty much everything else is up to you and your vision. I really liked that Boulder Springs, unlike so many other venues, allowed you to use ANY caterer and ANY vendor at all for everything. The only limitations we found with the venue were minor - they do not allow sparklers at exit, for example. The staff there was responsive to emails and calls all throughout my year-long planning process. My wedding went off like a dream. This place was perfect!! Just book far, far in advance...because everyone else knows it's perfect, too.
---
Loved!
Reviewed on

6/07/2015
Maria C
We wanted a venue that highlighted the Texas Hill Country, and we instantly fell in love here! We chose the Legacy Hall, loving the wood walls, wood floors, and the hanging tulle and lights from the rafters. The outdoor ceremony site is gorgeous; the bridal suite is bright with ample plugs for getting ready; the indoor area is perfectly set up with a bar, buffet, and great dance floor. Audrey and her assistants were readily available the entire year of planning, giving great recommendations/advice, and being available on the day of for any needs. My only "complaints": unless you are willing to pay $$, you aren't able to access the venue the night before to do a rehearsal. Being pretty traditional, this was a struggle to accept. This venue is expensive but they do not set up the ceremony chairs or reception tables. While they recommend a very good company to do this, it comes at an additional charge. Other venues at similar prices not only covered the set-up, but also included basic linen and often a day of coordinator. For the price you are paying, set up is the least that should be included. The sister venue in Boerne has chandeliers along with the tulle and lights; I would have LOVED if Boulder Springs offered the chandeliers as well. The Bridal Suite only had a small table with 4 chairs, and a small couch. With 9+ women in my bridal party, the makeup artist using the table for her supplies, plus a chair, and the hairstylist using the counter along the mirrors, there was no where for us to sit! They do not allow a number of things, including sparklers or darkly colored flower petals. While I can understand the reason, I feel it is a little too strict. Lastly, the bar and music must stop at 11pm, and everyone out by 12am. We thought this was a little early and would have liked to stay later. Overall, we considered these issues to be minor, and we absolutely loved Boulder Springs. All of our guests loved the venue and have raved about it ever since.
---
Best day ever!!
Reviewed on

6/07/2015
Megan
The landscaping and view from this venue is absolutely beautiful. Everyone told us the wedding was so gorgeous. Plenty of space for our 200+ guests. They enjoyed hanging out inside or out on the porch. The staff is friendly and willing to help in any way that they can. You cannot go wrong with this venue. Our day was perfect there!!!!
---
Amazing Venue!
Reviewed on

5/24/2015
Catherine R
Audrey and the Boulder Springs team were wonderful to work with from the first tour of their facility until the end of our wedding reception. I loved how Audrey communicated with me often and was always thorough in her responses. I also really respected that she and her establishment have rules and she asks all brides to adhere to those rules, i.e. she doesn't play favorites or allow some brides to do some things and not allow others to do the same things. We LOVED the ceremony site outside. It was perfect for the actual ceremony, guest seating, and it made for picturesque pictures. The bridal and grooms suite had ample amount of space, were clean, and had plenty of plugs for all of our girlie things! It was nice to get ready in a great room and be able to touch up in that room as the evening continued. The reception site inside, with stage area, and amazing hardwood floors was amazing. It was easy to decorate and it didn't necessarily have to have a Texas theme if you didn't want it to. It all depends on how you decorated. I would HIGHLY recommend Boulder Springs to any and all brides. It is an affordable location and a beautiful wedding can happen with a smaller budget or a bigger budget at this location. Our vendors were : PTP Photo Booths, River City Catering, BarMasters Bartending, Wolff Weddings, Party 210 DJ services.
---
Boulder Springs Wedding
Reviewed on

5/09/2015
Jill A
We recently had a Friday wedding for our youngest daughter at Boulder Springs. Overall we could not have been more pleased. The venue is just outstanding, both the outside ceremony area (we had nice weather, and the setting looking out at the hills is lovely) as well as the reception in the Legacy Building. The building has many key features, such as roomy bride and (separate) groom prep areas. We had about 215 attending and there was lots of room at that level for table, dance area, food and bar. Audrey was extremely helpful, both in understanding how things work as well as helpful considerations on our many options. We were lucky, only four months ahead, to be able to have our first choice (being on Friday may have helped) on key vendors (food was River City Cafe, bar was Marguarita Madness, photo was Pink Poppy Photography), DJ was Northern Lights. All highly recommended. A friend did the flowers. Our prior two daughters were married in big city hotels, where more of the service is turn-key, so this was lots more work on our part (decorations, etc). (We did not hire a coordinator.) But the overall value was better and, again, it was essentially perfect, and the venue was part of that. Highly recommended! Note that the pricing is somewhat different for different days of the week (Saturdays highest). The two adjacent venues are nearly identical; the main differences are wood floor color and one is direct walk out the back door to the ceremony area and the other (Legacy) has a stair down to the grass area. Both are nice so it's just about preference.
---
Pleasant Experience
Reviewed on

5/01/2015
We had a mishap with our bartender and the wonderful ladies at Boulder Springs jumped right in and was filling water glasses for our guests to enjoy something to quench their thirst until the bartender was set up. Wonderful Venue.
---
StoneHaven
Reviewed on

4/04/2015
Absolutely beautiful setting for our wedding. Wedding was perfect and Boulder Springs was a big part of that. Manager Audrey is awesome to work with. My only wish is that we could have stayed later. Would choose Boulder Springs all over again and recommend it highly.
---
Boulder Springs Bliss!
Reviewed on

3/23/2015
Chelsie S
Boulder Springs is an amazing venue to have a wedding! The staff is wonderful. Audrey, the general manager, promptly and pleasantly answered my many questions throughout our year and a half of planning. The grounds always look perfect and the facilities are rustically beautiful. Boulder Springs was the perfect choice for our wedding and I believe that anyone would feel the same!
---
Wonderful Experience
Reviewed on

3/22/2015
Brittany C
Audrey was so amazing to work with the day of our wedding. Sadly we had rain on our wedding day and had to move our ceremony inside. Luckily, Audrey came to the rescue with a back up plan and helped make sure our ceremony chairs were set up and taken down quickly. Our wedding guests commented about how they didn't even realize the ceremony chairs had been moved off of the dance floor during cocktail hour. I would highly recommend Boulder Springs as you venue!
---
Wonderful Wedding Venue
Reviewed on

1/22/2015
Clarissa H
My husband and I were married at Boulder Springs on New Year's Eve (12/31/14). We booked the venue over a year out from our wedding. It was a beautiful place, that we couldn't pass up. Plus there was no higher rates for booking on a holiday, which most venues do. The weekday rate was much less from the weekend rates too, which really helped with our budget since we paid for the wedding ourselves. It was great having such a beautiful outdoor and indoor space for the ceremony and reception. We had planned to have our ceremony outside, but with the cold weather we decided to switch it indoors on the day of our wedding. With the venue being as large as it is, it was a very easy solution to move it inside. We didn't even have to move the tables we set up for the reception to make it work. We were also able to get into the venue the day before our wedding to set up, so that was very helpful to us and our families. Since there was no event scheduled the day before, we were able to decorate inside the reception hall, which saved us time on the day of the wedding. I cannot say enough about how wonderful and beautiful this venue truly is. Audrey was helpful in answering all our emails throughout our planning process and working with us to change our ceremony indoors. I would definitely recommend this venue to anyone who is looking for a rustic and beautiful venue out in the Hill Country.
---
Amazing Venue
Reviewed on

12/22/2014
Tara M
Absolutely gorgeous venue that can be made to fit so many different themes!! Audrey and her team make the process so easy. They are willing to answer any questions and are very timely in their responses. I couldn't imagine my wedding anywhere else. Their terms are very relaxed and leave the bride lots of freedom with vendors. There are no hidden charges either. The preferred vendor list is also very helpful!! GORGEOUS VENUE!!
---
Elegant or Rustic Venue
Reviewed on

11/14/2014
Allison M
This venue was absolutely gorgeous; which is why it was the first and only place I went to.
---
Dream Come True Venue
Reviewed on

10/29/2014
Patricia P
As the Mother of The Bride, I couldn't have asked for a more beautiful wedding venue and the staff was amazing. Our wedding was held at Boulder Springs Legacy Hall which offered everything we wished for, including an outdoor ceremony site that overlooked the beautiful Hill Country. One of the hardest things for us to find was a roomy bride's room and Boulder has it as well as a great Groom's Room. This venue has so many pluses, but the convenience of having the bride and groom's room sealed the deal. Our guests totally enjoyed the fact that the ceremony and reception was in the same place and was so accommodating with ample parking. Thank you to Audrey and her staff for all they did for us!
---
Boulder Sept 27, 2014
Reviewed on

10/21/2014
rachel m
Boulder Springs is the perfect wedding venue rain or shine. I would know specifically more about the rain part :) Audrey was very helpful leading up to the day and it was a pretty relaxed venue I loved being able to pick all my own vendors. All of my guests thought the wedding was beautiful and did not even realize i originally planned for outdoors. The only recommendation I have is perhaps to put some gripping on the wooden bridge that thing is really slick when wet.
---
Bride to Bride you will LOVE THIS PLACE!
Reviewed on

10/15/2014
So my name is Linda and I currently got married at Boulder Springs. My husband and were blown away. The manager, Audrey, helps with questions,problems or concerns with your vendors. She is just a phone call or email away.(She gets back to you promptly though email) I could not have asked for a better wedding or a better venue. Ps. Go visit. It will be worth it!
---
Gorgeous Venue, Wonderful Hosts
Reviewed on

10/13/2014
Jessica E
Jamie and I got married at the Boulder Springs location this August and everything turned out perfectly! Audrey was incredibly accommodating, knowledgable, and sweet. We didn't run into any difficulties and the venue itself is gorgeous. I would strongly recommend Boulder Springs to any bride, it took so much stress out of the equation for us! Best wishes for your wedding! -Jess
---
Our Dream Wedding made Possible!
Reviewed on

9/23/2014
Tawni Y
Boulder Springs was our dream wedding venue and it turned out to be even more than we could've imagined. We were blown away. The staff was MORE than accommodating and SUPER friendly! They were always available to clarify any questions or concerns we had before the big day and during. They were wonderful behind the scenes. Audrey was amazing! They definitely need to keep her around. I'm sure between us and the other wedding going we kept her quite busy. The venue is always "spit spot" clean. I love the openness and the VIEW. You can't beat the view of the hill country. Also, having the guys and ladies dressing rooms INSIDE the building was genious. We didn't have to go anywhere. Although it was the hottest time of the year, August, they managed to keep the ceremony site outside lusciously green. The little creek that runs on either side of the bridge made it 10x more peaceful and beautiful. I can not describe enough how beautiful this place is and how awesome the staff was. Although you may think it looks like a rustic sort of venue, you can definitely make it look like any style or theme easily. You definitely get your money's worth! In a good way! Compared to most other venues it was more affordable for the service you get and the SPACE! I had over 380 people and it held EVERYBODY and we still managed a nice dance floor :) I HIGHLY recommend Boulder Springs Event Center to anyone and everyone!
---
Beautiful Venue
Reviewed on

9/05/2014
Kristin H
Boulder Springs is an absolutely beautiful spot, every one of my guests have commented on the beauty of the venue as one of their favorite places in Texas. The staff at Boulder was easy to work with, and are very hands off throughout the process, the only strict requests are no sparklers/ fireworks and that you use one of their 2 designated bar-tending companies, other than that they let you choose all your vendors. They were very helpful with directing us to vendors who they have worked with in the past, as well as setting up "garage sales" of where previous brides of the venue can sell their wedding items to future brides of the venue. I would absolutely recommend using them, and if you do, make sure to check out all the photos on their facebook page so you can see all the various layouts that people have used as well as different decorating ideas
---
Gorgeous Venue
Reviewed on

8/15/2014
This venue was perfect! We were so blessed to have had our wedding at this venue. They have a wonderful outdoor ceremony area with a beautiful isle. It is truly picture perfect. The reception hall is beautiful. We decided to make our grand entrance from the beautiful staircase that leads to the reception. They set up all tables and chairs, and put them away at the end of the night.
---
This Fabulous, Gorgeous Venue Saved my Skin!
Reviewed on

8/14/2014
To begin, I was engaged for just under three months - it was the quick, stress-free destination vs. big traditional wedding compromise we could agree on. We found a venue (NOT Boulder Springs) that we thought was great just south of Austin, but unfortunately discovered about five or six weeks before our wedding that it was double booked. I digress. That's when Boulder Springs absolutely saved my skin. We had already sent invitations to and had received RSVP's from dozens of our friends and family. There was no uninviting or changing of dates possible. So I found myself frantically searching in the San Antonio area (where my husband's family lives and my family loves). When I found the Boulder Springs website I knew I had to look and prayed, hoped, begged the universe, meditated, and prayed some more that they would be available for my date. I went for a tour and fell even further in love. The building was beautiful. The grounds were stunning. The long isle offered me time with my father on my wedding day to enjoy some time together (not to mention plenty of fabulous photos!). The stairs gave my new husband and I an amazing entrance (and even more fabulous photos!). The decorating I did included table cloths on the tables and simple floral centerpieces and still everyone talked about how great the venue looked all evening - which clearly had nothing to do with my decoration. Yes, I had a couple cute baskets on the side tables holding the glow sticks and matches, but does that even really count? Each member of the staff was friendly and helpful. I loved that I could text or call with my questions and always got quick responses. Be aware that they require you to use one of two approved bartenders. Not a big deal, but worth being aware of. They do not, however, require a minimum vendor budget. Can I get an "Amen"?! Truly, anyone who wants to get married in the San Antonio area needs to go to Boulder Springs. I cannot say enough good things about it. From the moment they absolutely saved my hid-end to the second my husband and I made our grand exit, we were thrilled. Couldn't have asked for more!
---
Best Wedding Venue
Reviewed on

7/19/2014
Amanda S
Boulder Springs is the perfect venue to get married at. The ceremony area over looks the gorgeous hill country and the reception hall is great if you are having a big wedding. Absolutely breath taking. It has a huge bridal suite for everyone get ready in, great bathroom for all of your wedding guest, and the staff is amazing. They keep in contact with you over the wedding process and answer your questions immediately. I couldn't have asked for a more perfect wedding day without their help!
---
Send Message