Home

Boxcar Photography
Details
Engagement, Trash The Dress
Destination Weddings, Photo, Social Media Sharing

Contact Info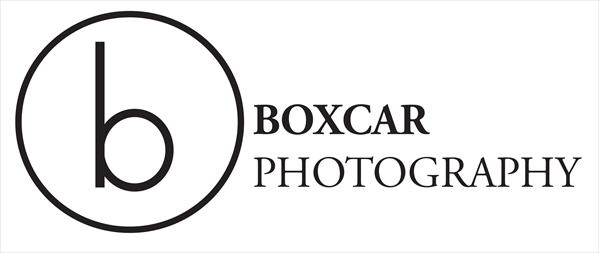 Review for Boxcar Photography
Reviewed on

8/12/2013
Ashley J
From the very start, Ben impressed us with his enthusiasm, creativity, and energy. He is extremely professional, but was able to ease our nerves with his warm, genuine personality and his friendly nature. We were so happy with our engagement pictures, we invited him to Chicago,... Read More to be our wedding photographer. He took the time to understand what we wanted, and used his creativity and talent to get the best results possible, which exceeded our expectations! Ben has the artistic ability to see beyond the subjects in his photos, and is able to expose details and textures in the surroundings. It could be the paint peeling from the railing of a historic building, or the way the light settles, drawing focus to your rings, or the soft bubbles in your champagne glass during a toast. His images are nothing less than outstanding. Ben has great attention to detail, able to capture the spirit of the day, and the soulful essence of each moment. He was able to capture personal, intimate moments, without being intrusive. He provides an excellent selection of photographs, that we love to show off whenever we entertain. Instead of the usual wedding album with only posed, preplanned shots, we have a fresh and fun, yet intimate documentary of our amazing day. The look that passed between us at the ceremony, the kisses we stole not knowing he was watching.... These are priceless moments caught perfectly, for us to keep. Ben covered the our full wedding day seamlessly, from the early moments of hair and makeup, all the way into the late night hours of the reception. Everyone in attendance of our wedding still raves about what amazing job he did, and what a pleasure he was to be around, while of course asking for his contact information! Our pictures are a lasting reminder of our special day, and how wonderful it was to work with Ben. It was an honor to work with someone who wants to provide more than just a product or a service. He gave us such a personal, and unforgettable experience. His passion for what he does, who he is, is truly heartwarming. Ben has now done our engagement and wedding pictures, and someday when Scott and I begin our family, he will be the one to take the pictures every step of the way! The growing belly, the anxiously awaited newborn, and the toddler he will patiently coax action and smiles from. He will of course be present as our family grows, as he is now part of our family. That being said, I am not sure what higher compliment or recommendation can be given.
---
THE ONLY PHOTOGRAPHER TO GET!!!!
Reviewed on

8/06/2013
Skylar L
Ben not only was professional, he was on time, went above and beyond the call of duty. He even came back at the end of the evening for a "Sparkler send-off" and I had no idea he was coming back. He was thorough and efficient. He communicated with the bride, and was very... Read More receptive to her needs. GREAT guy, GREAT value, GREAT photos!!!!!!
---
Costa Rica Wedding
Reviewed on

8/05/2013
natasha p
Ben with Boxcar Photography is amazing! He took stunning photos for us, for our engagement, Costa Rica wedding, and our reception that we had back in Lacrosse, WI. We absolutely were blown away by the pictures that were taken by him. He has this talent of being able to... Read More capture the moment. I can not believe how great he made us look. I am so grateful that I was able to have him be my photographer. I will have these memories and photos that will be unforgettable. Not only is he awesome with his talent he has for taking photos, but also the interaction you have with him. He is so professional and comforting. At no point did I ever feel overwhelmed, which is super important in the planning process. I was always confident in him and his ideas. I would HIGHLY recommend him, he is simply wonderful!
---
Such a great experience!
Reviewed on

8/01/2013
Ben from Boxcar Photography was a super great guy to work with! We chose to have Ben take our engagement photos along with our wedding photos. We were both still in college which was two hours away from La Crosse. Ben offered to drive up to where we were because we had chosen a... Read More place out in the country to have our photos taken. We really liked how our engagement photos turned out and were thankful for Ben to offer to drive the 2 hours to take them at our desired location. Our wedding was beautiful and we were so glad to have Ben capture the beauty in the photos that he took. He took creative photos in between the scattered showers that took place on our wedding day. The only thing we would have changed would be the quality of our formal family photos in the church. There are quite a few shadows in all of the pictures and I am not sure if more editing just needed to be done on them or how they could have been improved. Ben is super personable and such a fun person to be around. He will make you laugh and have fun while having photos taken. He is willing to try any pose that you want and welcomes any of your ideas. We loved the fact that Ben gave us CD's with all of our photos so that we can have them printed anywhere we wanted to. I have seen so many photos that Ben has taken after our wedding and he is getting better and better all the time. He is truly passionate about photography and does anything to make you happy!
---
Dusty & Alison Barwald
Reviewed on

7/31/2013
Dusty B
My wife Alison and I used Boxcar photography services for our engagement, wedding ceremony and reception. I don't think that I could sum up in the amount of words allotted in this review the professionalism, expertise, innovation and care that Ben and his staff bring. From... Read More the first meeting to get an idea of what we wanted for our engagement shots in the dead of winter, to the final minutes of our reception this summer, Boxcar photography was nothing short of spectacular. Ben brings a new and fresh look to photography, he is continually educating himself and pressing the bounds of what his camera and mind can conjure up. I can't tell you how many times in our 6 month endeavor with Boxcar that Ben would say "good just isn't good enough" or "I want better, I want more for my clients." I know that Alison and I got more than we ever would have expected. Just one glance over his website will show you the vast respect that Ben has for the profession and for his clients. His innovation is 2nd to none and it shows in every single photograph. Such a review seems silly when you are talking about what many may deem as a simple photo...but when those "photos" are all you have to remember one of, if not the greatest day(s) of your life, you can't trust it to just anyone. Not only is Ben incredibly talented as a photographer but he has character that you don't see very often in this world. I can earnestly say that you will not find a better service for any moment you want to remember forever. Choose Boxcar Photography!
---
Mahalo!
Reviewed on

7/30/2013
Robyn A
Boxcar Photography was by far one of the best choices I could have made for my wedding. We flew Ben out to Hawaii for our wedding, and he captured the essence of my hometown while producing beautiful pictures. Our photographs turned out AMAZING and I look at them daily. Everyone... Read More who has seen our pictures has commented on how great of a job the photographer did. Ben is a professional and it shows in his work. I would HIGHLY recommend Boxcar Photography to anyone looking for stunning pictures.
---
Boxcar Photography Review
Reviewed on

7/30/2013
I thought Boxcar Photography did a great job. Not only did he behave professionally and in a way that showed his experience, but he also showed great interest and concern for getting us the best pictures possible without it feeling intrusive upon the intimacy of the day. He... Read More did an excellent job of capturing a variety of moods and poses as well as checking for our input and asking if there was anything we desired over what he'd already taken. The post processing time was also very quick, so we didn't have to wait very long. And during what little wait time there was, he also provided sneak peeks of the pictures on Facebook. Overall I was very pleased with the service provided by Boxcar Photography, and I would certainly recommend his services to other brides.
---
Boxcar photography
Reviewed on

7/29/2013
Ben was an excellent choice for our photographer, he took care of all our needs and wants plus more! I would recommend him to anyone! He is very professional and a great photographer!
---
Unforgettable!
Reviewed on

7/29/2013
Ben and the crew were so fun to work with. They captured the day in a way I never imagined. His professionalism and organization helped make our part effortless and took away any worry. The pictures turned out amazing! So creative and just beautiful. The hardest part was picking... Read More the ones we wanted. Tons of compliments on them. So easy to work with and helped make our morning really relaxed. The pictures were ready to view in a fast timeline. Thanks Ben! We look forward to working with you again:)
---
Awesome photographer!
Reviewed on

7/28/2013
Alicia M
Ben was a great photographer to work with. He has an eye for unique shots and was always scheming to get creative photos. Because of this, we got a lot photos and in a style that are not typically seen or are cliche for a lot of weddings. His photo-journalistic style and relaxed... Read More demeanor were really what interested us first. On our wedding day we were always in communication about the day's timeline, he remained flexible, and thanks to our work together before hand in planning and Ben's expertise/experience, the day progressed effortlessly. We would recommend Boxcar Photography to anyone!
---
Loved Boxcar
Reviewed on

7/28/2013
Leah J
Ben was awesome to work with. Very creative on the pictures...got great traditional shots as well as the fun modern ones. I would highly recommend Boxcar! Got all rights to pictures (to get own reprints) and a competitive price for the different packages.
---
Better than expected...
Reviewed on

7/27/2013
My wife and I were so pleasantly surprised with the way that Boxcar Photography performed our wedding. They drove hundreds of miles from La Crosse Wisconsin all the way to the Grand Rapids Michigan area… We couldn't believe the value that we received! I have and will continue to... Read More recommend them over and over again :)
---