Home

Brad Thompson & His Undulating Band
About this Vendor
Not Your Typical Wedding Band
Our approach to being a wedding band is that there is no standard or routine way of doing this. You make the call for how your special night goes. Maybe you just want a no hassle, laid back party with friends or maybe you want a more formal approach with introductions and special dances. We'll take your ideas and run with them and it will reflect you and your personality. By the way, we introduce the wedding party better than anybody in the business - with each couple getting their own special groove to walk out to. And we work very well with wedding planners!
Details
Guitar, Keyboard, Organ, Percussion, Piano, Saxophone, Trombone, Trumpet, Vocals
Country, Dance, Jazz, Pop, R&B, Rock
After Party, Rehearsals + Parties, Ceremony, Reception, Wedding
Live Music, MC Services, Recorded Music, Sound Equipment, Music, Equipment, Rentals + Equipment
Contact Info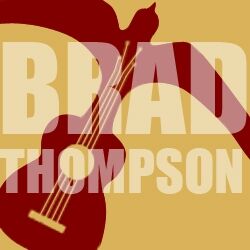 Reviewed on

8/18/2017
I am an event planner and have been booking Brad for brides going on twelve years now! His voice is captivating and the band's ability to keep the party moving never disappoints! Talented and professional! Two Clever Chicks and our clients love Brad Thompson!
---
Reviewed on

8/26/2017
Jon F
I've had the great privilege of backing Brad Thompson as drummer for the 11:11 service at FUMC Fort Worth. Brad nails what I call the "5 or 5000" rule impeccably. He brings it huge whether for 5 people or 5000. His Undulating Band I have seen many times and had the great... Read More pleasure of video recording one of their Dallas weddings. They brought the fire for several hours solid; the party NEVER cooled off. Brad and this band will do the same for your event guaranteed.
---
Reviewed on

8/26/2017
Jason H
Brad is a SUPER nice guy and his band is amazing. I've been a fan for 17 years, and he shows no signs of slowing down!
---
Reviewed on

8/25/2017
GL P
Brad played the opening of my restaurant and did a great job. He plays to the audience and works with the present clientele to see that they are having a good time. All of that and a Great sound to boot!!!!!
---
Reviewed on

8/25/2017
Joseph C
Fantastic Talent ! We have used him for years every week to entertain our clients at our restaurant . He can perform almost any genre , but more importantly he is always energetic and in a great mood. Truly involves the crowd and is always enjoyed by our clients. I have used... Read More him for private events as well and never disappoints .
---
Reviewed on

8/23/2017
Chris O
Brad had a super-high energy show that won't disappoint. His incredible range of material will serve all your wedding needs from ceremony to reception to after party.
---
Reviewed on

8/20/2017
Susie V
Brad is simply awesome. Never a dull moment if you decide to book him. He keeps the party going, listens to what your vision is and THAT VOICE! I just can't say enough about this band
---
Reviewed on

8/20/2017
Chris D
Brad and the band are super fun! Fantastic for any occasion!!
---
Reviewed on

8/20/2017
Manning - recent MOB and MOG B
Brad Thompson and ANY band is THE band you want! He is incredibly soulful, entertaining, and engaging in every genre. Whether you are seeking romantic or dance-worthy, Brad will surpass your dreams. Book THIS one, brides and grooms to be!
---
Reviewed on

8/20/2017
Kathy L
Brad is awesome! He is so positive and energetic and has the ability to get everybody in the room involved and on their feet. Great person, great vibes. I would highly recommend for any event.
---
Reviewed on

8/19/2017
Liz O
Brad Thompson and his band are the most amazing band and are perfect for weddings or any event for that matter. Not only are they super talented but they are also extremely accommodating! Their breadth of knowledge and experience can help you create the perfect "set list" for... Read More your big day/event. They can play just about anything you want to hear. They can play as guests arrive, during the ceremony, and at the reception. This means you only have to hire one group of musicians, which is a huge cost savings! I am speaking from experience when I say you will be amazed at the professionalism and talent they bring to your event. Definitely the best.
---
Reviewed on

8/19/2017
Laurie S
Brad Thompson and his band are the best in the metroplex and in the whole state of Texas! They play all kinds of music.. and they do it well!! You will not be disappointed. Always a good time with Brad Thompson & His Undulating Band!
---
Reviewed on

8/19/2017
Ben H
Brad is the, very simply put, the BOMB. We've seen him in various venues around the DFW area (travel to see him) and have hired him to play special events for us. He's high energy, extraordinarily talented and will pull from his amazing original material, wonderful... Read More remasterings of your favorite tunes, and straight up covers to make your reception even better than you thought it could be. The only problem having Brad play your wedding is that the likelihood of me crashing your reception goes through the roof.
---
Reviewed on

8/18/2017
Ron M
Brad's band played my wedding in 2005. It's good to see they're still at it. Such a fun time. They can play almost anything.
---
Reviewed on

8/18/2017
Lisa F
Brad and his band can make any event fun. Highly recommend. #weddingband
---
Reviewed on

8/18/2017
Michael G
Brad is an amazing performer that will exceed all expectations! From kids to grown ups and everyone in between, Brad will not only entertain, not only will he inspire you to get up and dance, he will touch your hearts and make it the best event you have ever had!
---
Reviewed on

8/18/2017
Paul S
This band will satisfy all of your undulating needs!! Not only are they world class musicians but they are also great people. I have recommended them to countless friends and for many events and they never disappoint. I've known Brad since 199 something (groupie?) and him and... Read More his band continue to put out great music and most importantly, they care about the bride/groom having the best time during the most important day of their lives! The can rock, roll, funk it up, mellow it down, throw curveballs and even bring obscure to the party. There literally is nothing they can't play!
---
Reviewed on

8/18/2017
JasonNShannan R
Brad and the band always deliver! Great music and energy!
---
Reviewed on

8/18/2017
Heather R
We had Brad and his band play at our wedding over 8 years ago and they were the BEST! Even to this day, we still have people tell us that our wedding was so much fun! I would highly recommend this band, but only if you're looking for an AWESOME time!!
---
Reviewed on

8/18/2017
Brad Thompson is THE guy! Whether you want a quiet backdrop or to rock the house, you won't regret hiring this charismatic bunch!
---
Meet The Manager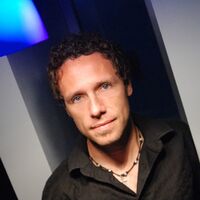 Brad Thompson
I love providing music for rehearsal dinners, ceremonies and receptions. I look forward to meeting with you and planning the perfect set of music for you and yours.