Home

BreLuxe Beauty 'Wedding Beauty Specialists'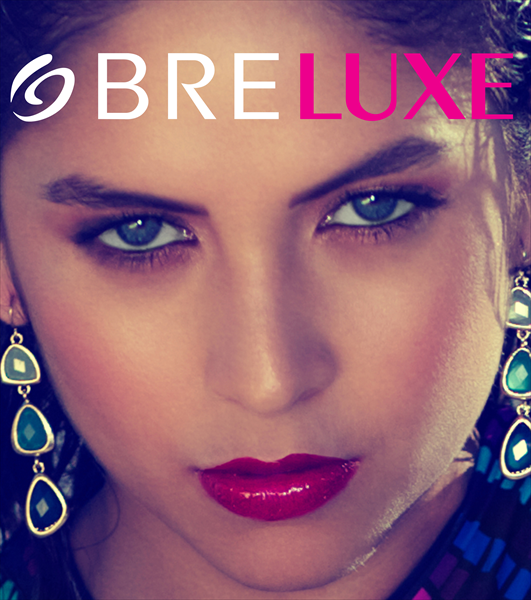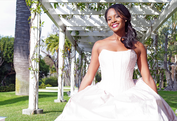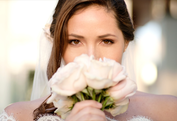 About this Vendor
On-Location Hair and Make-Up Boutique
Let us customize your wedding beauty package! We are professionally trained beauty specialists who bring the Beauty Boutique to a location of your choice. We specialize in weddings and other elite events. Please visit our website. (Makeup & hair, plus airbrush, and more.)
Details
Beauty Group Bookings, Hair + Makeup Trials Available, Hair Stylists, Airbrushed Makeup, Makeup, Makeup Artists, On-Site Hair + Makeup, Beauty
Contact Info

Serving Southern California, Florida and New York City marke
Reviewed on

10/19/2015
my wife and her bridesmaids used breluxe for our wedding about 2 months ago. 8/8/15. they did an amazing job on all of them! all of their hair and makeup came out looking great. would highly recommend breluxe for a stress-free awesome experience!
---
Reviewed on

10/26/2015
Megan N
I recently had the pleasure of being a bridesmaid in one of my best friend's weddings. One of the most memorable times was when all us bridesmaids were getting ready before the ceremony. We all came with an idea of how we wanted our hair and makeup done, and the artists did it... Read More to perfection. They all had great attitudes and were very friendly, personable, and affordable. The BreLuxe team made us all look gorgeous! I'm getting married next year and will definitely be booking these girls for my special day!
---
Reviewed on

10/22/2015
Jana L
I have worked with the BreLuxe team twice now and both times I felt so pretty! They were gentle with my face, quick with their work, and very friendly. I have crazy short hair and a huge forehead but the ladies did a great job of making me look (and feel!) so so so great!
---
Reviewed on

10/26/2015
As Mother of the Bride I was extremely impressed with the services of the BreLuxe Beauty professionals. They were well organized, professional and on-time. Best part was they came on location, eliminating the stress of the bridal party going from place to place for services.... Read More They made the timeline activities of my daughter's wedding go smoothly. BreLuxe team used quality products to enhanced the natural features, looks of each person, making them look gorgeous. I felt pampered and relaxed. The results of my hair and make-up was amazingly beautiful. I would most definitely recommend the services of BreLuxe Beauty to all those looking for amazing beauty and hair services for weddings or any special occasion. Well worth the money.
---
Reviewed on

10/26/2015
Tara L
Hired Breluxe for our wedding and they were awesome! Came right on time and brought 4 artists to work with our time crunched schedule. It was so much fun the girls looked amazing and so did I! you can view our wedding video on You tube under EPIC Wedding Music Video --- So... Read More you can see their work! We are the ones with the Maroon 5 Sugar song playing.... Hire Breluxe, they were worth every penny and very professional
---
Reviewed on

10/22/2015
Larissa G
Breluxe Beauty did the make up for my friends wedding! They were fantastic!! They gave special attention to each lady using their services and took the time to make each of us look our very best! I will be recommending them in the future for sure! Thank you Breluxe!!
---
Reviewed on

10/22/2015
BreLuxe is an amazing team and i had great experience with them at a previous wedding. The bride and all bridesmaids looked beautiful. They were very professional and friendly.
---
Reviewed on

10/21/2015
Had an amazing experience with the Breluxe team! They were very friendly towards everyone and I loved the end result of my hair and makeup. i recommend them to anyone!
---
Reviewed on

10/20/2015
Yuri R
The Breluxe team is a fabulous, responsible, knowledge, reliable, all around AMAZING team. They did a spectacular job at a wedding I was a part of in August! I completely recommend these ladies!!!!
---
Reviewed on

9/08/2015
Amazing!!!! My BFF got married last month and used the team at BreLuxe Beauty. They were quick, efficient, friendly and the quality of their work was top notch. The whole bridal party felt like princesses. I felt confident and happy having pictures snapped all night. Thank... Read More you Tara and crew for making her special day even better.
---
You found your hair and makeup artists!!!
Reviewed on

11/17/2014
Veronica P
The BreLuxe team were amazing! The bride and her brides maids all looked stellar and were perfectly cameral ready. On top of it all, BreLuxe has the most professional attitude and treat their clients with the utmost respect. I would recommend them to anyone and everyone!!
---
PERFECTION!
Reviewed on

11/09/2014
Jessica G
I'm the girl who ALWAYS feels the need to redo her makeup after a pro session. NOT THIS TIME! BreLuxe did an impeccable job. The artists were true professionals and listened to my requests to keep it as natural as possible. I don't think I've ever felt as put together and pretty... Read More as I did that day. They're a great team with great taste and even better skills.
---
Amazing work
Reviewed on

10/29/2014
BreLuxe beauty team was fantastic. They were professional, friendly and most of all patient. With all the running around I had to do in preparation for the wedding. When I finally sat down to get my hair and makeup done, the team made me feel relaxed and at ease. Best part was... Read More my hair and makeup looked amazing.
---
Perfect wedding day look accomplished!
Reviewed on

10/25/2014
Julie H
I absolutely loved my wedding day makeup! They worked with me to create a look that was 'me'! I felt beautiful, the makeup lasted through the after-party, and it photographed beautifully (very important)! The makeup they used was high quality. She did airbrush foundation on me... Read More and I loved it! I will definitely be recommending them to anyone I know getting married. Honestly what is more important than looking perfect on your wedding day?!
---
One Less Thing To Worry About On Your Big Day!
Reviewed on

10/23/2014
Tara & her team will make you feel relaxed and beautiful on your big day. They will listen to all your needs and make sure you are satisfied with the outcome. Their hair stylist & MUA are awesome and truely know how to make you look & feel like a princess!
---
Simply phenomenal.
Reviewed on

10/23/2014
I came across Breluxe at a bridal show. I would use then for everything if I could. Over and over again. I love how genuine the makeup and hair people are.They actually care about making you look good. I would highly suggest them to anyone who is looking to feel like a... Read More princess on their special day.
---
Impressed
Reviewed on

10/23/2014
Impressed with the staff, impressed with the make up artist, lastly impressed with the photographers. When dealing with Tara's staff you can expect nothing but the best.
---
Thank you!
Reviewed on

10/16/2014
Working with Tara was great, she was so easy to talk to and did a great job on my hair and makeup. I would definitely refer friends and family to BreLuxe!
---
Great makeup from a great woman!
Reviewed on

9/01/2014
Tara came and did the make-up for the bridal party for my brother's wedding. She was so professional and fun while she did everyone's makeup. She was great at paying particular attention to the needs and desires of each girl. I decided to go with a natural look since I don't... Read More typically wear much makeup and I got so many compliments. My makeup stayed perfect even through an outdoor wedding in August. I'm a crier at weddings and my eye makeup withstood all the wedding tears. I definitely recommend Tara and BreLuxe Beauty for your wedding!
---
Bridesmaid
Reviewed on

8/22/2014
My friend hired Breluxe for her wedding. From the second they arrived Tara and company were nothing but professional and accommodating. They did a great job with staying on schedule, even squeezing in some friends of the bridal party at the end to do their hair. I really loved... Read More the way my hair and makeup turned out. It's pretty safe to say the bride and the other bridesmaids were happy as well, we all looked amazing! Overall working with Breluxe was a great experience and I highly recommend them.
---
Perfect Look for the Perfect Day!
Reviewed on

8/20/2014
Jennifer D
I hired BreLuxe for my wedding in Orlando, FL. Tara and her team did myself (the bride) and my entire bridal party, plus a few others that decided last minute that they would like to take part in their services. They were very flexible and accommodating! The months leading up... Read More to the wedding Tara was so nice to take the time to speak with about different looks and had a hair stylist that works with her come to my house for the consultation, since of course, she is across the country. I was able to speak with her about the things I loved and didn't love and she was able to articulate and inform her stylist who eventually gave me exactly what I wanted on my day! My makeup lasted all day and night - Yes, even in the June Summer! It was gorgeous, fresh and natural. I couldn't have been more happy with my entire look! As well as the looks of my entire bridal party. Everyone looked fabulous and it was the perfect day! I have and will recommend BreLuxe to all of my friends who are in need of beauty services for any special event!
---
Great Experience
Reviewed on

8/14/2014
BreLuxe services were available at a wedding I was apart of in June. I had a great experience. The girls were very professional. I loved my hair and makeup. The girls really took their time and made me feel beautiful.
---
Bridesmaid
Reviewed on

10/03/2013
Jackie M
My friend hired Breluxe for her wedding and they did a great job. I was impressed by their set up and all the tools. Thanks for making us Purdy! I want you guys for my wedding! :)
---
Every bride needs BreLuxe
Reviewed on

9/11/2013
As a wedding coordinator for my friend's recent wedding, I also wanted and needed to look my very best. That is exactaly what I got from Tara. I looked flawless! Even the wedding party had taken noticed, which had them questioning their own make-up and hair which was done by... Read More someone else. I stongly recommend every bride our there to book BreLuxe!
---
Tara and her Team
Reviewed on

9/10/2013
I must say Tara and her Team are extremely professional! Not only did they come prepared I found out Tara even sells her own HIGH Quality Brushes! When I was getting my Make up done I could feel how soft and how decedent each brush was on my face! Aside from great tools, Her... Read More team helped me feel and look like a princess. Truly made my day special and Glamorous.
---