Home

Brian Schindler
Details
Artistic, Documentary, Lifestyle
Bridal Portraits, Day After Session, Engagement
Getting Engaged, After Party, Rehearsals + Parties, Wedding
Destination Weddings, Digital Files, Online Proofing, Photo, Second Shooter Available, Social Media Sharing, Photo + Video

Contact Info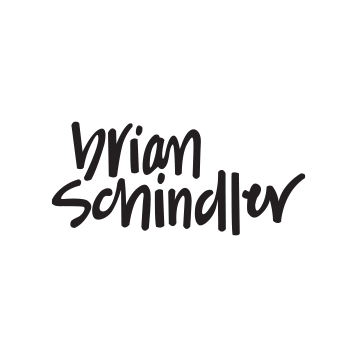 Reviewed on

11/09/2017
Hannah C
Where to start on Brian - what a joy to have him photograph our wedding! Of course, as the bride, I was a bit nervous the day of the wedding but as soon as Brian arrived, my nerves settled down immensely. He was a true professional with good attentiveness and time management;... Read More however, he was also sincere and caring when taking the photos and was sure to catch the best pictures that we will enjoy for all the years to come. Get ready Brian, you will now be our go-to photographer for all things to come in our lives!
---
Reviewed on

10/16/2017
Benjamin P
I first met Brian at the wedding of a mutual friend. Even though we had just met, I felt like I had known him for years. His inviting personality and (especially) his love for Lord of the Rings and Star Wars made us instantly click as friends. He was one of the first people I... Read More told about my desire to propose to Abigail. When that day came, I knew for certain that I wanted him there to document that special moment. His ability to capture such memorable moments behind the lens of a camera is truly incredible. So when it came time to choose a wedding photographer, the decision to have Brian document such a sacred day was the easiest part of planning our wedding. Brian has such a gift to capture raw, meaningful, and breathtaking moments behind a camera lens, that much is obvious (just look at any of his work). But what makes Brian so incredibly special is his commitment to building a personal relationship with you, whether you are a client or a friend-of-a-friend at a wedding. He shows the love of Christ through every aspect of what he does and he'll light up the dance floor at your wedding, too. We are honored to know him and call him not only our photographer, but a great friend. We can't wait to have Brian there with us to capture and share in more special moments to come.
---
Reviewed on

2/19/2017
Matthew V
Brian was simply amazing. He got to know my wife and I--our likes and dislikes, our movie and music taste, etc. it was more like meeting with a friend than a professional photographer. His work was incredible. He spent our entire wedding day all over the place taking pictures.... Read More Get the pictures, it felt like he had 20 different helpers there with him. But no, it was just Brian. If you're going to hire a photographer, absolutely hire Brian! - Matt & Kelly, married in Oct 2015
---
Reviewed on

2/09/2017
Haley J
Brian did our engagement photos and our wedding day and his work was nothing short of perfection. He spent hours with us exploring and preparing for the best shots that captured our love for each other during our engagement shoot. We had so much fun and he was even willing to... Read More get on a jetski to get us the most breathtaking photo out on the middle of the lake. Brian also killed it with our wedding day photos. We were so excited to get them back and to relive every moment of our day. I personally love all of the in between photos Brian captured and all the small real moments that will help us remember the day forever. Brian is an incredible photographer but an even better friend! We absolutely love the work he puts out and can't wait to start our family and hire him for a lifestyle shoot!
---
Reviewed on

2/08/2017
Whitney H
If you have looked at Brian's Instagram account, then you know he is one heck of a talented photographer, but not only that, he is also one of the best people I know. It was such an honor to work with him and bring him into our relationship to capture one of the biggest moments... Read More of our lives. I was a little nervous about being photographed through all of this because I'm not a model and I didn't want anything to look too staged or uncomfortable. I was floored when I saw the finished images and loved how he was able to capture our true selves and the nature of our relationship. Not only is he phenomenal with lighting, (Trust me!! He made the grey skies on my wedding day, look beautiful in pictures) but he is hilarious as well and you will have full belly laughs by the end of the experience. It was by far one of the best and most personable experiences I have had working with a photographer.
---
Reviewed on

2/08/2017
Reaghan H
Brian was absolutely amazing! From our first brunch with him we were in love. So friendly and fun. Aside from him being amazing, his photography is magical. He captured our wedding and engagement photos in a way that showed exactly who we are and exactly how our relationship is.... Read More He truly met his life calling! Beautiful work Brian!
---
Reviewed on

2/07/2017
Ivey A
I think it goes without saying that Brian's images are absolutely stunning (his portfolio = WOW), but from a personal point-of-view, what makes the images so special is how he captured such intimate and real moments; my husband and I will truly treasure them forever! On top of... Read More the actual "product", the experience with Brian is what makes it all so awesome. He is phenomenal! Funny, kind, smart and just completely wonderful. Choose Brian for your wedding (or any event really)...you will not regret it.
---
Reviewed on

2/06/2017
Hope H
Wow. I really don't have the right words to describe how happy I was with my wedding photos. They were everything I wanted and more. Brian was very calm and efficient the day of the wedding. I never had to find him to tell him what to take pictures of. He just knew. I will... Read More treasure his photo's of my wedding for the rest of my life. I can't say that I love having my pictures done but Brian made me and my husband both feel so comfortable and at ease. I have nothing but awesome things to say about Brian and his work.
---
Reviewed on

2/04/2017
Colleen A
Brian is fantastic! He made my husband and I feel so comfortable, took the best natural and candid photos! We still love to look at our wedding photos as he did such a great job capturing all aspects of the day.
---
Reviewed on

2/04/2017
Allison P
We were beyond pleased with not only Brian's photography skills, but also with his fun and personable spirit. He captured all of the details I wanted and more. If you're looking for someone to relate to, this is your guy.
---
Reviewed on

2/03/2017
Haley H
There are so many amazing things that I could say about Brian. It is evident that he has an eye for what he does, but the fact that he takes it to the next level is what sets him apart from the rest. Brian brings it to that next level by becoming a part of your family on that... Read More day. He will never be just a photographer to us. He is a lifelong friend. The way he captured our special day was unreal. We will hold these pictures close to us for the years to come. Brian is genuine, kind, and incredibly talented. I have nothing but great things to say about him.
---
Reviewed on

2/03/2017
Kevin P
Brian is great because he is really skilled but, more importantly, invested in becoming a part of your story rather than just another line item on the final wedding bill. He's relatable and will meet you wherever you are.
---
Reviewed on

2/02/2017
Kaley B
Brian is the best there is. Not only is he incredibly talented and loves what he does, but he is authentic, kind, and a joy to be around. We will forever cherish the beautiful photos he gave us!
---
Reviewed on

10/26/2016
Callie W
Brian was awesome! A great photographer and friend. We love our pictures and he made the day so natural and captured it all so well.
---