Home

Brickhouse Bridal
About this Vendor
Where the Magic Begins...
The magic begins with a smile and a welcome from our experienced bridal consultants. We have carefully selected an exciting and unique collection of wedding gowns for your magical day. You and your bridal party are cordially invited to join us in our inviting shop. Appointments are preferred.
Details
Bridesmaid Dresses, Wedding Dresses, Dresses, Bridal Stylists, Plus Size Available, Fashion
Contact Info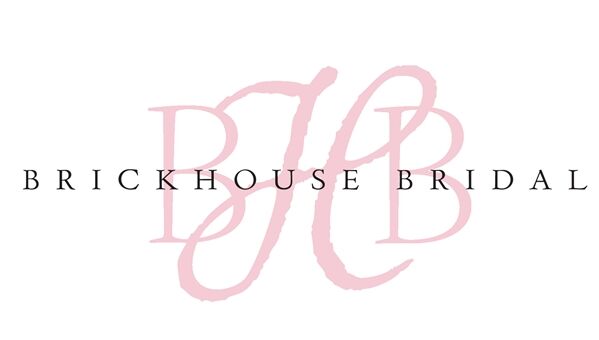 First Class Shopping Experience
Reviewed on

3/26/2014
Casey W
Lovely shop with a great variety of dresses! This was the perfect store if you are looking for a great wedding dress or bridal party dress shopping experience. The team is helpful and experienced! And they offer a great variety of styles. I bought my wedding dress, veil and... Read More bridal jewelry here!
---
Reviewed on

10/27/2016
Ashleigh G
If I could give Brickhouse Bridal 100 stars, I would. I had the most amazing experience there, so I would highly recommend them to anyone. Just to give a little background on me – my fiancé is in the Army and we were recently transferred to Houston. All of our family and... Read More friends are in Pennsylvania and New Jersey, and having to go wedding dress shopping by myself was something that I was dreading. Shopping for my wedding dress was something special I always imagined doing with my mom, and not having her there was extremely upsetting for both of us. My consultant was Jessica Babalola and she was absolutely AMAZING. She was incredibly patient and so sweet, and truly understood what an emotional day it was for me. She offered her opinion in order to help me make my decision, but she completely let me run the appointment, and supported every comment I made about finding my perfect dress. She listened to exactly what I wanted and only showed me the types of dresses that she knew I would want to see. The best part is that throughout the appointment, I kept FaceTiming my mom, because I needed her to approve of my dress, and Jessica continuously took my phone and walked around with it in order to give my mom the best views. That meant so much to me because it made my mom and me feel like she was actually there, and my mom felt so included in the appointment. We were SO grateful for that. She also took a bunch of pictures for me to send to my friends. Thank you Jessica and Brickhouse Bridal for helping me finding my dream wedding dress, and for making this day so perfect for me!
---
Great Experience
Reviewed on

4/29/2014
Katelyn S
When you think of the perfect bridal shop, you'll picture something that looks just like Brickhouse Bridal. You walk in and there are more dresses than any other place I went to, but it still has a boutique-y feel. The lighting is great, everything is pretty and fluffy, it's... Read More awesome! They have lots of different price points and all the girls there are very helpful! I went to probably 10 different stores and tried on probably 30 dresses before I went to Brickhouse. No other stores compared, and none had the dress selection Brickhouse did! Definitely check them out
---
Reviewed on

7/27/2017
Shelby S
Absolutely amazing experience! My consultant was very knowledgeable and helped me pin down the exact wedding day look I was wanting. I can not say enough great things about my experience
---
Reviewed on

6/30/2017
Shannon V
I had an absolutely wonderful experience from start to finish at Brickhouse Bridal. I brought my mom and aunt with me to my appointment and we were so welcomed by the staff. They let us browse and clip our favorites first and then we met with my consultant. My consultant was... Read More Jessica. She completely listened to what I wanted and was super helpful throughout the appointment. She helped me find my perfect dress, veil, and belt. I ordered my wedding dress that day and they sized me perfectly. My dress just came in yesterday (2 weeks early) and it fit perfectly. The staff was always so helpful and nice!! They made this experience so easy and enjoyable for me!
---
Reviewed on

6/26/2017
Danielle H
Beautiful place, great service and was a delightful event
---
Reviewed on

6/16/2017
Miranda S
Beautiful store with excellent service. Only complaint is no in-house tailor. I'd still recommend this shop to anyone!
---
Reviewed on

6/09/2017
Kaylee P
I found my dress here and for the surrounding areas, this is the best bridal shop by far! I went to about five others in the Spring area and Brickhouse was amazing! The shop is beautiful and all the girls are so incredibly nice and helpful. Their selection is great and their... Read More prices are comparable. I love this shop and can't wait to pick up my gown from them!
---
Reviewed on

5/18/2017
Teal C
Absolutely fantastic! My dress was amazing and I received compliments all night. They listened to what I liked and found me the perfect dress! Easy to work with and also helped with my bridesmaid dresses. Would recommend this place to everyone! Only place to shop! They have... Read More everything! Thank you BHB!!
---
Reviewed on

5/15/2017
Lauren M
I had the best experience at Brickhouse! It was my first time trying on dresses, and I thought I new what I wanted, but once I tried a few on, I realized I wasn't sure. My consultant pulled styles for me that were outside of my comfort zone and I ended up really loving them! She... Read More was then able to reign it in and find me the perfect dress that was in the style that looked best on me, but had the same flavor that I was looking for. Not only that, she new I had a lower budget, so she kept showing me sample dresses, that were a little out of my price range, but that she could mark down so that it fit my budget. I couldn't be happier - I walked out the door that day with a more expensive dress that she discounted to fit in my budget!
---
Reviewed on

5/04/2017
Briana J
Such a cute place to go try on dresses and they are very accommodating. The first dress I tried on ended up being the one I bought! It was so gorgeous and I received many compliments on it! If you buy the same day you'll get a 10% discount!
---
Reviewed on

5/04/2017
Megan H
I had appointments at 6 or 7 local shops and Brickhouse was, by far, the best. They had a great selection and the staff was so knowledgeable and thoughtful.
---
Reviewed on

4/26/2017
Whitney C
My options were slightly limited given I had only three months to find a dress, but Brickhouse by far had the biggest selection of gorgeous, quality, off the rack and sample sale gowns. Plus, they never once made me feel badly about looking at those options. In fact, Jessica,... Read More who I loved, kept bringing me what she thought I might like, and I fell in love with the dress I ended up buying. I went to a lot of stores and this was by far the best, even though it was the furthest from where I live! Can't say enough great things!
---
Reviewed on

4/16/2017
Shannon L
I purchased my dress from Brickhouse Bridal last October. The initial experience was amazing: my attendant was so helpful, I felt beautiful, and I purchased my dress same day. After having looked at other shops the day before, I knew I had found "the one" when I put on my gown!... Read More The shop has a great selection of dresses, and they were very accommodating to my short engagement: Wedding this February. I was assured my dress would come in on time and that I would be contacted when it came in so that I could get alterations done as soon as possible. I received a "guesstimate" email that the gown would be in ~Jan 31st. From there, my experience went downhill, leading to the lower ratings: - I received no other communication from the shop about my dress. I waited until Jan 31st. No response. I called Feb 1st (now only 19 days until my wedding) and the receptionist said, "Oh, your dress is here!" No idea how long my dress had been there?? I work during business hours, so I had to wait until Saturday (only 16 days until the wedding) to pick up my dress. I arrived to my appointment at 9 on Saturday, and was placed with a different attendant. This attendant rushed me through my whole try-on. Not all of my buttons were buttoned so I couldn't get the whole feel and fit of my dress and I was made to feel like it was a burden that I asked to try on my accessories with my dress (belt and veil). When I asked about not being contacted when my dress came in, this was refuted away saying, "I must have missed the message in my Spam mail" (I had no such emails go to Spam). Then the attendant started to make me feel like my dress would never get altered in time and that I was a fool to not get it altered that same Saturday. This all occurred within about 15 minutes. Then, I was rushed to pay and leave while new brides were starting to come in. Quite the disappointment when it started out so well. The dress is beautiful, but they can do better.
---
Reviewed on

4/07/2017
Linda T
Brickhouse was my 6th bridal gown appointment after weeks of hunting. I thought I had found the one at another store but I already set my appointment with Brickhouse. The store is beautiful and the ladies there are so welcoming! Lots of variety but not too much where you... Read More feel overwhelmed. You will be treated like a queen here! Ended up finding my dress here and I can't wait to see it again!
---
Reviewed on

3/24/2017
Chesney M
Jessica B made sure we had an AMAZING time! She was such a joy to shop with and was so encouraging. We ended up buying the FIRST dress I tried on because she knew I would like it the best and she was right. My sister bought her wedding gown there so I was thrilled to death to be... Read More able to buy my dress there as well.
---
Reviewed on

3/10/2017
Morgan P
Great selection of dresses and great service. Had a fabulous experience and found the dress of my dreams, with ease! Highly recommend.
---
Reviewed on

2/22/2017
Brittany A
I had the BEST experience finding my dress at Brickhouse Bridal!!! Sarah was my consultant, and she could not have been more helpful. She was so so sweet and helped me pick the perfect dress for ME!!! I had 8 ladies with me, and she was sure to tell them at the beginning that... Read More they needed to keep in mind that this was for MY day! I really appreciated that! I was so nervous that this was going to be a hard process, and Sarah made it so easy!! Thank you so much, Brickhouse!
---
Reviewed on

2/22/2017
Lisa T
Incredible experience, all thanks to my AMAZING consultant Sarah!! She was the sweetest and most helpful person; I am fairly indecisive and she gave excellent advice on how to pick what I liked and didn't like. My wedding dress was actually one she picked out for me and I... Read More wouldn't change it for the world. The selection at BHB is so great, I don't know how you could leave unsatisfied. So happy with my experience here, and a huge thank you to Sarah for doing what you do so well, making women feel beautiful, and helping me find my dream dress! :)
---
Reviewed on

2/10/2017
Ferrin R
Can't say enough about my experience with Brickhouse. They listened to what I wanted, stayed within my budget, helped me find dresses that flattered my figure and even helped my fiancé (two brides) with her styling for a wedding suit. Amazing.
---
Reviewed on

2/05/2017
Morgan W
What a beautiful store with an amazing staff. Jessica was my stylist and she was knowledgeable, helpful, kind, and FUN!
---
Reviewed on

1/25/2017
Nicollette N
Brickhouse Bridal was amazing! I worked with Jessica, and she guided me to find the PERFECT dress. I am so glad I chose to go here!
---
Reviewed on

12/30/2016
Lindsay M
The store and selection is very nice - all seemed to go quite well until something went wrong. I flew into Houston to pick up my dress with my mom and sisters and then to take the dress to a tailor for the first round of fitting. I was surprised with how hands-off the... Read More associates were after how attentive and nice they had been when I was looking for a dress and then when I bought it. It was clear they did not care after they got my business. As I tried on my dress (completely by myself) I realized the extra material for my sew-on straps was no where to be found - the associate I had worked with forgot to order it. Instead of jumping right in to fix it multiple associates tried to blame me for the mistake and were incredibly rude about the situation. If I am spending over $4,000 at your store I expect a close to perfect experience and my experience at Brickhouse Bridal was far from perfect. After 20 minutes of blame they agreed to rush order the material for me - but still made me pay for the material at what they claimed to be a discounted price. I do not recommend buying your dress from them if you care about the overall experience. I do however recommend visiting the store to view their collection.
---
Reviewed on

12/21/2016
Julia S
These ladies are amazing!
---
Reviewed on

11/16/2016
Rachel W
Picking my dream dress was not an easy task mainly because of how picky I am. Surprisingly enough, I was able to find THE dress at Brick House Bridal within my first few dress selections! The staff was so helpful and encouraging and wanted to make sure that I was comfortable and... Read More that at the end of the appointment, that I made the final decision (and not someone else making it for me). My Stella York dress #5840 felt like it was made for me. I had so many compliments on this gown on the wedding day. Thank you for making my dream dress come true.
---