Home

Brickhouse Bridal
About this Vendor
Where the Magic Begins...
The magic begins with a smile and a welcome from our experienced bridal consultants. We have carefully selected an exciting and unique collection of wedding gowns for your magical day. You and your bridal party are cordially invited to join us in our inviting shop. Appointments are preferred.
Details
Bridesmaid Dresses, Flower Girl Dresses, Mother of the Bride Dresses, Wedding Dresses, Dresses, Fashion
Contact Info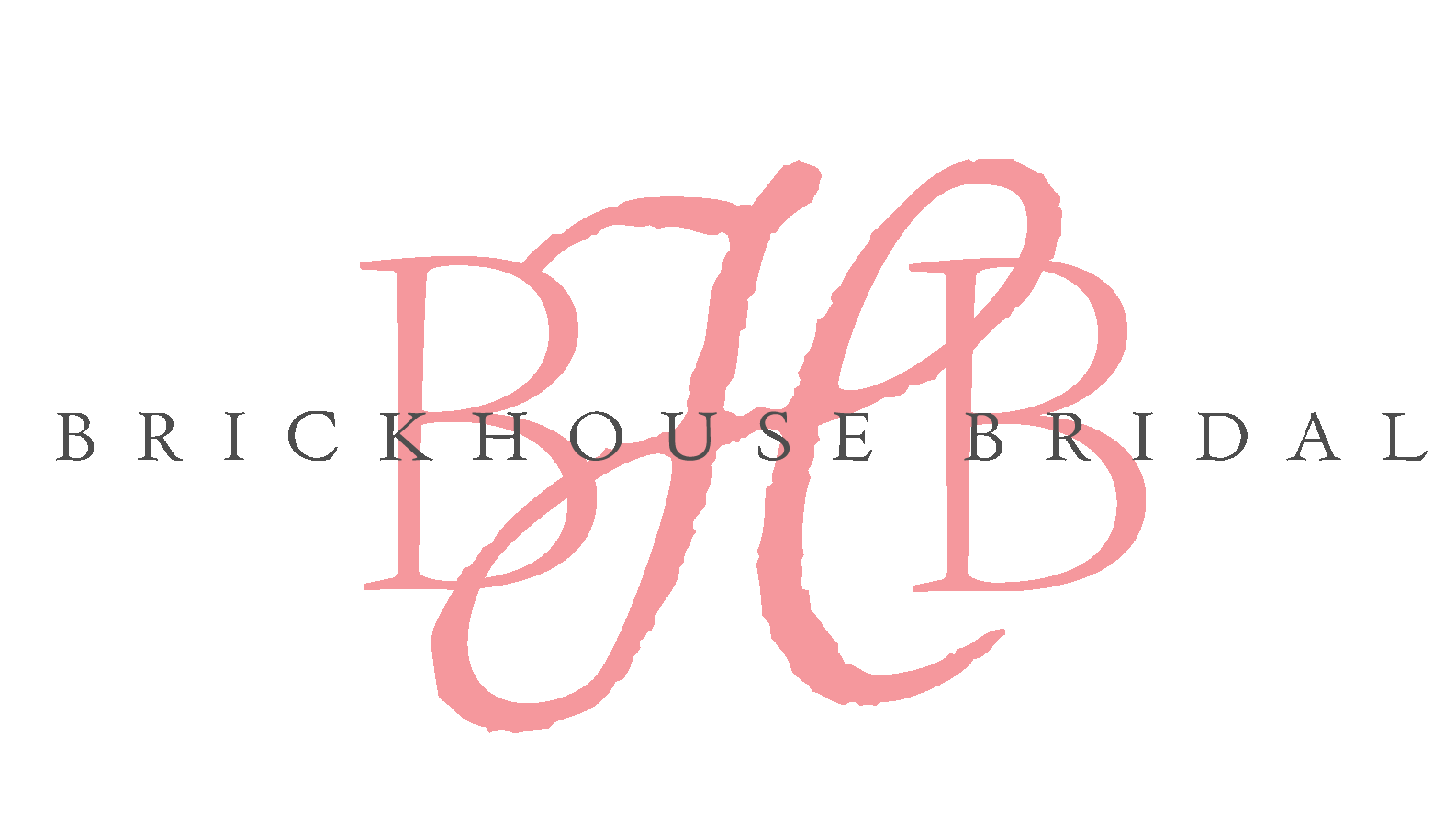 200 Valleywood Dr, The Woodlands, TX
First Class Shopping Experience
Reviewed on

3/26/2014
Casey W
Lovely shop with a great variety of dresses! This was the perfect store if you are looking for a great wedding dress or bridal party dress shopping experience. The team is helpful and experienced! And they offer a great variety of styles. I bought my wedding dress, veil and bridal jewelry here!
---
Great Experience
Reviewed on

4/29/2014
Katelyn S
When you think of the perfect bridal shop, you'll picture something that looks just like Brickhouse Bridal. You walk in and there are more dresses than any other place I went to, but it still has a boutique-y feel. The lighting is great, everything is pretty and fluffy, it's awesome! They have lots of different price points and all the girls there are very helpful! I went to probably 10 different stores and tried on probably 30 dresses before I went to Brickhouse. No other stores compared, and none had the dress selection Brickhouse did! Definitely check them out
---
Wedding Dress
Reviewed on

4/24/2014
Sarah W
Great staff. Really narrowed in on what I wanted despite my entourage. They were great letting me know when my dress came in and recommended an amazing tailor.
---
Reviewed on

7/14/2015
Katie G
I just bought my dress from here and it was great. Yvette helped me, she made it really easy. I brought pictures of what I thought I wanted and she knew what to get me from there. She was able to calm me down from being overwhelmed and I made a great choice. And it was actually cheaper than I was told their price range was so that was a good bonus.
---
Brickhouse is the best!
Reviewed on

7/13/2015
Allie C
I loved working with Brickhouse to find my wedding dress! I chose Brickhouse because everyone I know in Houston - my sister, my sister-in-law, cousins, friends - all got their dress at Brickhouse. I found a Jason Alexander dress I loved online, but they has recently stopped carrying his dresses, so they contacted the designer and had the dress I wanted to see specially shipped to their store! My bridal consultant was so nice! We tried the Jason Alexander on first and it was a no brainer! It was gorgeous on the wedding day!
---
Great Selection
Reviewed on

7/08/2015
Courtney
Finding my wedding dress was the last thing on my to-do list. I was kind of dreading it. I'm plus size and was worried about finding a dress I could try on, but Brickhouse Bridal had an incredible selection. They even had some larger sizes so I could get a better idea of what the dresses would look like on me! I can't express how excited I was to find my dream dress! My only comment is that the salon was crowded and I had to share my space with another bride and her bridal party. For someone who's insecure about how she looks in wedding dresses, it would have been nice to have a little more space.
---
Reviewed on

7/01/2015
Kathryn S
The staff at Brickhouse Bridal were very friendly and easy to work with. They helped me find my wedding dress on my first visit. They had helpful advice, stayed within my budget and were not pushy. I would definitely recommend them!
---
Reviewed on

6/26/2015
Carolyn L
This should be your first and last stop. This was my first ever gown appointment and from the moment we walked in it was nothing short of amazing. Everyone was so sweet, attentive and made it a really special experience, not to mention they have a huge selection. Jennifer my attendant was amazing. I told her what I was looking for and my budget and she was actually the one to find "the dress" and vail for me. I went to three other places and they just did not compare. I cannot say enough good things about Jennifer or Brickhouse Bridal. I already got the Save the Date email letting me know the date my dress should be in and can't wait to go back there and pick it up.
---
Reviewed on

6/25/2015
Maggie
Living in The Woodlands area I hear of a lot of brides that go to Brick House to get their wedding gowns. I decided to check it out [in addition to some other locations] and from the moment I walked in the door I couldn't have been more pleased with the experience I had. I worked with a consultant named Meagan and to be honest she was precious; she was genuine, kind, understanding and just as excited when I "said YES to the dress" as I was. They were honest about time of arrival, price, etc. and gave me a great recommendation for a tailor as well. From start to finish Brick House exceeded my expectations as a bride and really made my time with them an enjoyable one instead of stressful and chaotic!
---
Reviewed on

5/13/2015
Kimberley C
These ladies were awesome! The boutique is beautiful and the service you get as soon as you enter is one of a kind. By the time I had gotten to Brickhouse Bridal, I pretty much knew exactly wanted I DIDN'T want. With a list of dress "do not's", Jessica found MY dress for me! They made sure I had everything I needed before I left the boutique and even gave gifts to me and my entourage. This is a great place! They make you feel like the princess/queen you should feel like when shopping for your big day!
---
Reviewed on

5/12/2015
Haley C
My sister needed a bridesmaid dress for my wedding. They ordered the wrong dress then acted like it was our fault. They finally took it to their seamstress (They were going to recreate the dress and make it look like the one we actually ordered. FAIL. They did an awful job, the dress was even uglier than when we started out. (Which I didn't think was possible) Follow the ladies around and make sure they write down the correct number! I wasn't aware I had to babysit these experienced women but apparently you do. The dress was honestly so awful we got one from Nordstroms and it worked wonderfully. P.S. DO NOT use their seamstress. The work they did on the bridesmaids dress was awful! Highly disappointed and will not recommend that anyone go to them.
---
Terrible terrible terrible
Reviewed on

4/27/2015
This may be a beautiful store with beautiful dresses, but the service aspect is awful. They do not care about their brides, they do not care about their customers, and they certainly won't care about you. There is, however, one thing they care about and that is making money. They will even rip off their brides to make money. They would probably rip off heir own family members to make money. I have never been so offended. What a disappointment.
---
Terrible Vendor
Reviewed on

4/16/2015
After spending over 3000 for my daughters dress and veil, we were rushed through the processing of trying it on once it arrived. We were given 30 mins. During this time the lady helping us was continuously watching the time. We were actually told to take the dress off as we only had 5 mins remaining. When we ask if we could have longer so that we could take pictures we were told no. However when we were purchasing the dress they bent over backwards to ensure that we had as much time as needed. Don't get sucked in by these people! Once they have your money, you are no longer a priority. Ask yourself this.....Just how important is this day to you? How important is buying and receiving your dress? How important is customer service? If your answer to this question is/was the same as ours you may want to take the time to look elsewhere. Think twice before you get sucked into all the glamour and glitz of this place. I will NEVER EVER recommend Brickhouse Bridal to another friend or any bride to be. This experience is supposed to be one of the best in a young girls life and this place leaves a lot to be desired. The Houston area has many many places to purchase wedding gowns, you may want to look elsewhere. Very Very disappointed!
---
Gorgeous dresses!
Reviewed on

2/17/2015
Amanda R
LOVE my dress! I got so many compliments! Everyone at Brickhouse was very nice and helpful and it was an overall great experience.
---
Great service
Reviewed on

1/14/2015
Jessica G
Lots of help and friendly.
---
More than what I expected
Reviewed on

12/30/2014
Thao N
When planning my bridal gown shopping experience, I was very strategic. I chose to go here first because they have such a huge selection. Their gowns range between $1500-$4000 so I honestly thought that I was just going to come here and try on dresses to se what looked good on me and most likely, buy it somewhere else. It didn't go as planned... 1.) Most of their dresses are on the lower range. The majority of the dresses I tried on were on the $2000 area but it may be because of the style I liked. I wanted lace and tulle or organza ball gowns. Not only was my dress on the lower range, I'm also very petite. Jessica, my consultant was AMAZING! She had recently gotten married as well and also had a ballgown for her wedding. She knew I wanted a ballgown and I was so afraid that since I'm so short, it would look bad on me. We tried on some natural waist ballgowns that my friends and I picked out and they looked great. But then she went and got a drop waist one for me and it had all the perfect elements that I wanted. Classic and elegant yet with some glam/bling on the belt. She knew what she was doing! On top of that, the designer of the gown can also take 4 inches off the dress when I purchase it which ultimately helps me with the cost of hemming. 2.) I recommend making your appointments during the weekday. I had previous read review about brides and their entourage having issues with seating and sharing mirrors and stuff and it gets soooo busy on the weekends. So I made my appointment on a Friday morning. There was only 1 other party there and so we weren't feeling rushed and the atmosphere was so relaxed. Don't be intimidated by the high price range. And try to make your appointment during the weekday. Your experience will be much better. I didn't expect to get my gown at the first place I went to but my gown had all the elements that I wanted and at the right price. My consultant knew exactly what she was talking about and I now have full trust in her. My gown will be coming in about 6 months and I already told her that I need her to be there for my fitting.
---
Awesome place!
Reviewed on

11/16/2014
Kelli S
Brickhouse bridal was very accommodating when I tried on my bridal dress. I had an awesome girl helping me and I wish I could remember her name. The prices are a little high but it is good quality material and beautiful dresses! The only thing I didn't like about Brickhouse bridal was the way they communicate when my wedding dress and bridesmaid dresses came in. They never notified me when any of my dresses came in. I had to constantly call to check. Other then that, they were great!
---
Love my dress!
Reviewed on

10/28/2014
Jessica C
I tried on a few dresses at Brickhouse Bridal and they were so helpful! They cared about how I felt and what I wanted. I loved my dress and it even came in 1.5 month earlier than expected!
---
Awesome bridal shop and great people!
Reviewed on

10/17/2014
Alicia
We had an absolutely WONDERFUL experience at Brickhouse Bridal! I found the perfect gown with the help of Kasey and Jessica! They were a delight to work with and very helpful in pulling gowns as I tried on LOTS! They never made me feel bad for not liking or loving things about certain dresses and continued to help me until we found the PERFECT one! Would strongly recommend them!
---
Wedding and Bridesmaids Dresses with Brickhouse Bridal
Reviewed on

10/08/2014
Jill P
I had a great experience with Brickhouse when finding my wedding gown. I came in with a clear idea of what I wanted and my consultant helped pick dresses that fit that vision. She didn't offer her opinions too strongly and when I was between 2 dresses, she never once tried to steer me in the more expensive direction!I loved and still love the dress that I found there! I chose to go there for bridesmaids dresses because your bridesmaids get a discount if you purchased your wedding gown there. Unfortunately, the service in the bridesmaids department is not as great as in the bridal department. There were times when I asked questions and the girl helping us didn't know the answers. She mis-measured my girls and told us the wrong ordering info. She said no deposit was needed when it really was. The dresses ended up being ordered without a hitch so my advice would be just to stay on them to make sure nothing falls through the cracks!
---
Wonderful Experience
Reviewed on

9/25/2014
Keeley L
I recently went to Brickhouse Bridal to look at dresses for my wedding. I had a fantastic consultant! The experience was wonderful--I was treated kindly and everyone was smiles when I arrived. This means a lot when you are shopping for your special day. After I chose some dresses (didn't know exactly what I wanted going in), tried them on, gave feedback about what I liked/disliked, my consultant then pulled 3 dresses for me to try on. She stayed within my price range, as I had requested. After trying on each dress she pulled, I loved those more than the ones I had originally selected. In the end, I chose one of the 3 dresses. My consultant was great about giving me info about each dress, telling me the characteristics about the dress and how it complimented me or didn't for my body type. However, she never took over telling me what I liked or didn't--it was all my decision but she aided me along the way. I highly recommend this shop! They are helpful along the way but never pushy like some shops I visited. Go find your dress here!
---
ABSOLUTELY AMAZING
Reviewed on

9/17/2014
Meghan D
Brickhouse Bridal is truly every brides dream! The consultants were extremely professional and helpful. I am 4'9" and recently lost 25 pounds and I was hesitant to try bridal gowns. Jacqueline was extremely helpful! She pulled gowns that would compliment my height and body type. I ended up picking the dress she chose for me. I had a wonderful experience and would recommend them to anyone!!! Thank you Jacqueline and Brickhouse Bridal!
---
May 2014 Wedding
Reviewed on

9/11/2014
Carissa S
If you want the best consultant, you need Jessica Bennett! She was amazing. I had ordered a custom dress from a Designer and even though the designer was taking longer than should, Jessica and her team made sure I got it in time and it was exactly what I wanted. I am in love with my dress still! I have and will keeping bringing people there! Thanks everyone at Brickhouse, and especially Jessica!
---
Beautiful Gowns
Reviewed on

9/10/2014
Mona K
I purchased my wedding dress through brickhouse bridal. Their staff is very sweet . Kat helped me pick out my wedding dress. She helps you pick out flattering dresses and works with your personal taste. They have a very beautiful selection of wedding gowns and accessories. They're prices are pretty expensive though they're quality is good. Their salon is super cute too.
---
Only wedding dress store you need to go to
Reviewed on

8/31/2014
Brenda H
Brickhouse Bridal was the only dress store I went to when shopping for my wedding dress. The layout and decor of the store feels luxurious and so well organized. At first I was a little overwhelmed by the extensive number of wedding dresses they had, but after picking out a few they were able to help me narrow down what I liked and didn't like about the dress and recommended dresses I hadn't considered. I only tried on 5 dresses and found the perfect dress upon their recommendation. They were so pleasant to work with and created a very relaxing dress shopping experience. I absolutely loved my dress purchase and am so happy at how easy the whole experience was.
---
Send Message