Home

Bridal Boutique Of Naperville
About this Vendor
Designer Sample Gowns
The Bridal Boutique of Naperville stocks over 300 Sample gowns available immediately and at a great discount. Our personal appointments provide brides the opportunity to try on many gowns with full attention paid to their bridal gown interests. Find & take your dream gown home today!
Details
Wedding Dresses, Dresses, Private Appointments Available, Fashion

Contact Info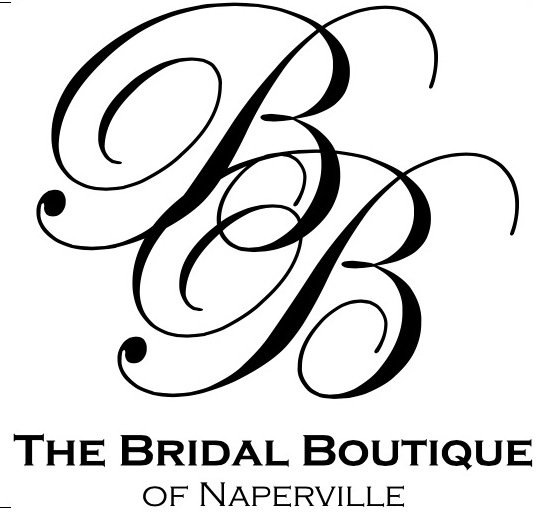 Reviewed on

2/11/2018
Caitlin M
This place was wonderful! They have private dressing rooms, which believe it or not, not every place I went to did (getting almost naked in front of your future mother in law...awkward!). Kellie was fantastic! She was super helpful when I needed it, but wasn't overbearing and... Read More too in my face or trying to pressure me into any dresses. She did an awesome job picking out dresses that she thought would fit what I was looking for, and she nailed it since I ended up buying my dress from here! This place is also wonderful for those who are on a budget, or just can't justify spending multithousands on a dress you only get to wear once. Everything was beautiful and reasonably priced. Can't say enough good things!
---
Reviewed on

10/26/2017
Sara T
The Bridal Boutique of Naperville was such a great experience. I recommend it to every bride I talk to. Everyone at the shop is so nice,helpful, and knowledgeable which makes the experience so much more fun.
---
Reviewed on

10/26/2017
Sara P
Jessica was wonderful! She helped me find the perfect dress and made the entire experience amazing. They have a great selection to choose from. Would definitely recommend this shop to everyone!
---
Reviewed on

10/15/2017
Megan D
I just had the best experience dress shopping! Jessica was so wonderful and was just as excited for me to find my perfect dress as if she were a close friend. I'm so happy to have found the perfect dress with BBON!
---
Reviewed on

9/23/2017
Aime Lynn G
Had such a great time shopping at the Bridal Boutique of Naperville! Jessica is so sweet and so talented!! Highly recommend!
---
Reviewed on

8/16/2017
Michele S
My Madison James dress was one of a kind. It was perfect and my veil was absolutely gorgeous. I received so many compliments on my dress! I felt like a princess and I was well within my budget. Please go take a look!
---
Reviewed on

8/14/2017
Patrick D
The store came recommended by two friends, and Jessica came highly recommended as well. We arrived early but were welcomed in as another appointment was finishing up. She let me select about 5 of my own before she brought her in ideas. As as a smaller plus side bride...Im about... Read More a 12/14 in regular clothes, I was very worried about the selection in my sizes. They had so many choices!!! As I tried each dress on, I said what I liked and didn't liked, and my mom joked if only there was one dress that had it all... There was one dress in the fiting room and I wasn't sure how it fit, so I waited until the end. As the end came, I was getting disappointed as I had that one dress left. I loved 90% about it except the top overlay part, Jess put a different one on, and that was it. It was everything. The price was unbeatable, so I went ahead and purchased the veil. I'm so glad I listened to my friends and I was able to walk out with my dress!! The best part was... the price! I came in with a budget of $1,250 for my dress...and was blown away! My dress was a Maggie Sottero and only $795! I was able to purchase the veil and dress, with tax, for just over $1,000.00
---
Reviewed on

7/10/2017
Kelsey S
This was the first bridal boutique I visited and I had a great experience. The stylist understood that it was my first time trying gowns on, so she helped me try on tons of different styles to see what I liked best. She and the owner, Bonnie, were both so genuinely sweet and... Read More happy to help. They had gowns at a ton of different price points, a ton of different styles, and a ton of different sizes. Would highly recommend them!
---
Reviewed on

7/07/2017
Rachel S
Bridal Boutique was my first store to go dress shopping in and I didn't have the expectation to find THE dress, but once I put it on I cried and that was it. I said Yes to the Dress and I never looked back. Everyone has commented on my dress and what's best is that it was a... Read More fraction of the actual cost of the dress because it was a sample. I'm so glad we went here!
---
Reviewed on

6/22/2017
Jennifer S
Dress shopping is not one of my favorite things to do. It gives me anxiety, and going into this experience I had no idea what my preferred style was. I decided to go with just my mom to a "pre-dress shopping" appointment before bringing everyone else, so I could get an idea of... Read More what I liked. Best idea ever!! Jessica made this experience absolutely amazing. She is so friendly and knowledgeable. After me picking out 4 dresses, she was able to determine my style and pull ones she thought would look good. She nailed it! I left with a specific style, and even designer, in mind so when I bring everyone with me I know exactly what to look for. No nerves! The dresses in the store were all under $2000, so I didn't feel nervous to fall in love with a crazy expensive dress. They really personalize the appointment and make you feel like you are the only bride they work with! I would definitely recommend this location and Jessica!
---
Reviewed on

5/26/2017
Jen M
I looked high and low for a dress all over the suburbs of Illinois. I LOVE my dress. I also love that the boutique makes appointments so they have time to really help you. High end dresses, great prices. LOVE my dress.
---
Reviewed on

5/03/2017
Jennifer K
Beyond my highest expectations! Better than visiting any other bridal salons in the area. A beyond helpful staff that make it easy to pick out, try on and select your gown for your special day! I'm beyond amazed at the selection and variety and found myself saying yes to the... Read More dress! Jessica made the process so easy, and the staff was so welcoming! I am so glad I found this gem! Say Yes to the Dress at Bridal Boutique of Naperville!
---
Reviewed on

4/17/2017
Sarah M
Awesome place. I'd say they have top notch customer service. They are a sample shop, but they do have several dresses that are order-able. They had some really pretty dresses there. Some of my favorites were from this place. And my consultant/stylist (Jessica T) was just... Read More amazing. I can see why a lot of the good reviews mention her. I picked her randomly when I scheduled online, and I lucked out; she was so nice and attentive. Loved this place!!!
---
Reviewed on

3/25/2017
Abigail B
Wonderful experience with Jessica! She knew exactly what she was doing and the first dress that I tried on was the one!
---
Reviewed on

3/09/2017
Kelsy C
I started looking for my wedding dress a few months after getting engaged. I went to a couple of other stores, but I loved being able to come in and look around. Everyone who I worked with was so helpful every time. The real reason I am gloating about them is because I recently... Read More became panicked about the dress I bought and whether it was the dress I wanted to wear for my wedding. I knew that contacting the women at The Bridal Boutique of Naperville the would be honest with me and do everything they could to make sure I was happy. And that's exactly what they did. I am so grateful for their patience and generosity. I would suggest The Bridal Boutique of Naperville to everyone I know.
---
Reviewed on

10/03/2016
Kelly V
Unfortunately, I have nothing nice to say about this boutique. The stylist I worked with was not helpful at all. She did not help pick out any of the dresses I tried on. Instead, she left me and my bridal party to choose dresses from a specific size group only. In addition, most... Read More of the dresses cannot be ordered, but instead must be bought off of the rack. She did not help me in the fitting room, and left me to try the dresses on by myself. She also made faces while I made comments about what I liked and did not like about the dress. She was extremely unfriendly and not fit for a wedding stylist. I have been to 4 boutiques, and this was the worst one by far.
---
Reviewed on

9/19/2016
Haley O
Bonnie helped me find a dress and gave me a card for Terry, who is by far the best seamstress around. We added straps, made it sweetheart, and many other adjustments. They were a great place to buy and have alterations.
---
Perfect Gown, Great Price
Reviewed on

11/23/2015
Britni T
I had a wonderful experience at Bridal Boutique of Naperville. I bought the second gown I tried on, which happened to be the first sample of the owner's own stunning line. I could not be more pleased! I got a gorgeous, one-of-a-kind gown for sample prices. I could not ask... Read More for more. Bonnie even included a veil and belt in my purchase.
---
Reviewed on

11/15/2015
Mary F
Both my sister and friend got their dresses at the Bridal Boutique of Napervill. I really wanted a lace dress and found most to be really expensive at other stores. I found my lace dress here and it was perfect and a very good price too. . I received many compliments on how... Read More the lace was unique. I highly recommend Bridal Boutique of Naperville...great selection and great prices
---
Reviewed on

10/21/2015
Great service, lots of options, reasonably priced. Loved getting my dress here because they were so helpful as we looked at dresses and considered different options.
---
A Wonderful Experience!
Reviewed on

10/21/2015
Erica W
I am so glad that I decided to try the Bridal Boutique of Naperville when I was looking for wedding dresses! As it is extremely conveniently located to my house, I thought I would try it as a first crack at dress shopping to try on a few dresses & get some ideas before I went to... Read More the bigger chain stores. I did not expect that I would find a wedding dress on the first try of dress shopping. Much to my surprise, I found "the dress" after just one visit to Naperville Bridal Boutique! As a smaller boutique store, the personalized attention you receive is wonderful! I was the last appointment of the day & was the only person in the store with my mom & had both my bridal consultant, Terry, as well as the owner, Bonnie, assisting me. Both of these women are absolute dolls & pleasures to work with & be around. I found an absolutely beautiful dress for a fantastic price on my very first day of wedding dress shopping thanks to the Bridal Boutique of Naperville! As this was an "off the rack" dress & the dress I tried on was the dress I purchased & took home with me, it needed fairly significant alterations, which Terry also did for me. She is an extremely talented & knowledgeable seamstress & I was so happy with the work she did on my dress. When my final fitting was over, I was actually a little sad because I always enjoyed my trips to the store & chatting with Terry & Bonnie because they are so sweet & helpful! I encourage everyone to give the Bridal Boutique of Naperville a try- their selection, prices & service cannot be beat & made for a wonderful experience!
---
Reviewed on

9/21/2015
s
I love everything about this place. I've gone to big chain Bridal shops and have had some of the worse experience. I love how it's very intimate, very well kept, nice and truthfully staff. I found the gown of my dreams and all I said was what I was thinking of. I would... Read More recommend this place a thousand times plus.
---
Reviewed on

9/18/2015
Kim A
Do not recommend. All sample dresses so you get it like it is. Most of the dresses were very dirty on the bottom and I even saw some torn tulle on some of the gowns. The lighting is pretty bad too in the front of the store, so hard to tell actual colors. The women who met with... Read More us was also very rude. She scoffed at our budget and really didn't care about us being there. This was my first time trying on wedding dresses and she didn't make it a very enjoyable event, she made me feel like I was bothering her by being there. Did not purchase anything and would not return!!
---
Great place to look at sample dresses!
Reviewed on

8/12/2015
Josiah V
After reading other reviews, I was excited to go to the Bridal Boutique of Naperville to look at wedding dresses. And they did not disappoint! They had lots of dresses at a variety of price points. They were very friendly and were willing to let me try on as many dresses as I... Read More wanted. I was the only bride in there at the time, which was really nice. They were full of knowledge and gave me tips about different styles and materials which eventually helped me decide on my dress. Although, I did not end up buying my dress from them, I would definitely recommend them to a friend especially if you have a short time frame and need a dress off the rack.
---
Amazing place to buy your dress
Reviewed on

7/24/2015
Beth T
I loved getting my dress from Bonnie. I walked in and told her my budget and the second dress I tried on had me in tears. Bonnie even gave me a discount so my dream dress fit within my budget. I loved that I bought my dress and go to take it home that day. Amazing place!
---