Home

Bridal Styles Boutique
About this Vendor
Exquisite headpieces, veils and accessories
New York's premier bridal accessory showroom, where you will find an unparalleled collection of exquisite headpieces, veils and jewelry. Featuring top national and international couture designers, as well as private designers exclusive to our boutique.
Details
Contact Info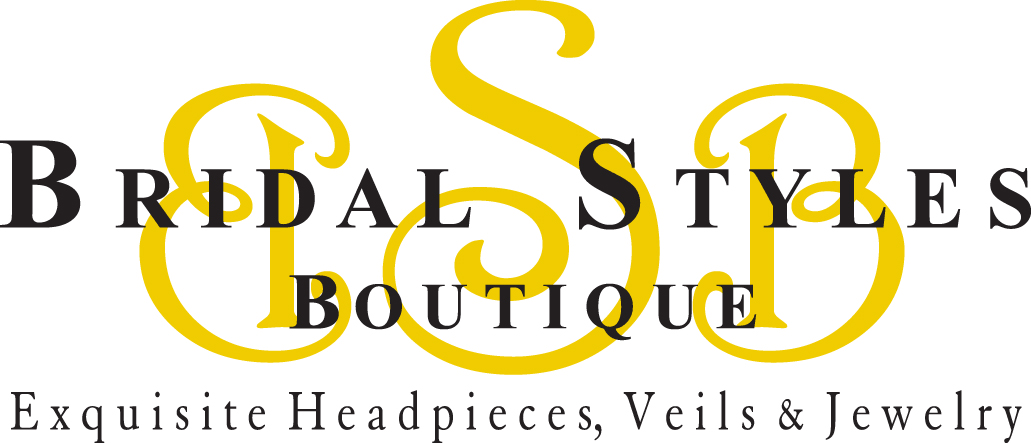 905 Avenue U, Brooklyn, NY
Stunning!!!
Reviewed on

1/31/2012
Tina G
To: Bridal Styles Boutique (Elaine Spivak) I want to start by saying Thank you Bridal Styles for making my dreams come true. I looked stunning on my wedding day June 11, 2011. I picked out the most amazing head piece I could image. My veil and jewelry were sparkly and incredible. Also all my bridesmaids and maid of honors looked beautiful with their jewelry and they still wear it today. As a little girl I always dreamed of walking into Bridal Styles, and my dream came true. I want to thank you once again from the bottom of my heart for being a part of my special day, I appreciate all your hard work with working with me and my Mom. Everything was so gorgeous. My cake topper was absolutely stunning. You guys made My Wedding Day a fairy tale, I really felt like a princess and one day if I have a daughter I will defiantly be back in a heartbeat. You made me sparkly from head to toe, just what I always wanted. Thanks From: Tina Giuca-Giardina (June 11, 2011)
---
The BEST!
Reviewed on

7/20/2012
Adelya P
I ordered a side comb from Bridal styles for my wedding. It was absolutely stunning and unique and people constantly complimented me on it!! I loved working with Elaine and her husband they were so nice and attentive!!! Always answered every question! I want to get married again just to wear another design by them!!
---
Beautiful Products!!
Reviewed on

5/26/2012
Shannon D
I got my jewelry and head piece for my wedding at Bridal Styles. My mom and mother-in-law also got their jewelry there. They have a big selection of products and everything is stunning!! I am so glad that I found this place because I found it very hard to find bridal accessories anywhere else!
---
ONE OF A KIND ACCESSORIES
Reviewed on

12/02/2014
Jaime L
I WENT HERE FOR A HEADPIECE WHICH THEY CUSTOMIZED AND ADDED YELLOW STONES WHICH CAME OUT INCREDIBLE, I RECEIVED SO MANY WONDERFUL COMMENTS ON IT! I ALSO BOUGHT MY JEWELRY FROM HERE WHICH WAS THE PERFECT ACCENT. I HAD AN ISSUE WITH THE CLASP BUT THEY WERE ABLE TO FIX IT FOR ME. BEAUTIFUL SPARKLY STUFF FOR EVERY BRIDE, YOU SHOULD DEFINATELY CHECK HERE!
---
Fabulous
Reviewed on

7/18/2014
Nicole T
Bridal Styles is an amazing place! The people couldn't be nicer. They did everything I asked. My headpiece is stunning.
---
Truly Unique Products and Services
Reviewed on

10/23/2013
I purchased my veil, headpiece and bunch of small beautiful hair pieces for my destination wedding from Bridal Styles Boutique. They gave me a very precious personal advice on the items I was looking for. My veil was perfectly matched to the color and style of my dress. The headpiece was also perfectly in sync with both the style of my wedding in a castle and my face/body/head structure that wore the elegant little crown on my head like a real princess. Their personalized advice as well as their accessories are absolutely unique, precious and timeless. Certainly would recommend to future brides.
---
beautiful
Reviewed on

10/05/2013
The perfect place to get your wedding accessories...prices are very affordable . I want to thank everyone that works there for mking everything perfect. Beautiful work.
---
Amazing selection and quality!
Reviewed on

10/05/2013
I love the store and the service was amazing! They have an amazing selection and the staff was super helpful in helping me decide what will go better with my dress. I couldn't decide on a style and i felt like there were not pushing me to purchase but took their time to hear me out, and help find the style that i was happy with. Thank you so much:) Eleina
---
Amazing
Reviewed on

10/05/2013
I love the service.. the workers are amazing and so respectful. I got everything I wanted and needed at an amazing price. They have beautiful jewelry and vails. Very pleased thank you guys !!!
---
A hidden gem
Reviewed on

10/05/2013
Damaris C
I was so happy to spend a night in Brooklyn visiting family and then to google for an accessories boutique near me and found Bridal Styles. What an amazing place! all they do is accessories, they have the biggest selection in jewelry, veils, headpieces, etc. I had ever seen. Each piece is created for you after selection. The staff is very knowledgable and they truly help you find the best look to complement your look. They shipped my items to Florida and everything arrived in perfect condition and in the cutest containers! lovely
---
ONE OF A KIND!!!!!
Reviewed on

10/03/2013
LANA L
We have been using Bridal Styles throughout a 25 year period. Beginning with my daughters first birthday to her wedding day, and all other parties in between. Bridal Styles always delivers exactly what is promised. Each one of their pieces is unique in its own way. They are always very helpful and caring in helping you select the right piece for your special occasion. They have the biggest selection of headpieces and veils. My daughters head piece and veil was custom made to fit the style of her dress. Their beautiful jewelry was carefully picked to complete the look that my daughter always dreamed of. Thank you Bridal Styles for making my daughter shine like a star, and be the happiest bride on her wedding day!!!!
---
Beautiful boutique with very pleasant staff!
Reviewed on

10/03/2013
I visited Bridal Styles boutique while visiting family in New York. Ironically, a few friends back home (California) had been mentioning Bridal Styles boutique to me saying that they have exquisite headpieces and jewelry for brides, so I had been wanting to go there for quite some time. What I thought was going to be a 20 minute browse through the store ended up being a two hour fashion show right out of Pretty Woman. I tried on what felt like half the store, and each headpiece I tried on was more beautiful than the last. The girl I had been working with was extremely attentive, very pleasant, and did not leave my side until I was 100% satisfied with everything. In the end, I walked out feeling like the last piece to my wedding-puzzle was finally completed and I couldnt have been happier. I feel that it would be a disservice to my fellow brides to not recommend Bridal Styles to them. If you are looking for quality in both the headpiece and the person you are working with, then this is absolutely the place to go to. Good luck!
---
Gorgeous Jewelry, Veil and Headpiece!
Reviewed on

9/29/2013
Elizabeth Y
Living out East on Long Island, I didn't really want to drive all the way out to Brooklyn at first, but i'm so glad I did because Bridal Styles was the best. They have an incredible selection and a professional, helpful staff. They helped me choose the most beautiful headpiece, veil and jewelry. The quality of the items is amazing, and everything was priced VERY reasonably, especially compared to some other LI vendors for accessories. They packaged everything beautifully and carefully and had me try everything on to make sure everything was perfect before I took it home.
---
Beautiful Accessories
Reviewed on

9/25/2013
Kimberly O
Each employee at bridal styles was so nice & genuine. They were so patient while I tried on countless hair combs and jewelry. I ended up finding a beautiful crystal hair comb and a necklace with matching earrings. They advised me to come back for my veil after I got a color swatch from my gown. I knew exactly what I wanted for my veil, very simple. I had tried on a veil in a bridal salon and loved it, but it was $350. Bridal Styles made the exact same veil for me for $50. They were so great to work with. I went in to the store 3 times & left happy each time. I would advise anyone looking for bridal accessories to check out Bridal Styles – they have EVERYTHING!
---
They are the best, hands down
Reviewed on

8/23/2013
Leilani F
My hair comb was stunning, worth every penny. My veil was simple as I wanted it, but they matched my dress exactly. They were great to work with, every employee was friendly and welcoming. I think they all love outfitting brides with their accessories!
---
Beautiful Accessories!
Reviewed on

5/05/2013
eileen r
My hairstylist recommended Bridal Styles, and after looking at so/so accessories at various places i decided to give it a try. The store was filled with so many beautiful things it was hard to pick just one! Edward helped me and was very knowledgeable and aware that I was overwhelmed. He helped me pick out the most gorgeous headpiece and veil. I could not have been happier. My wedding was a month ago and people are still talking about my headpiece! I highly recommend.
---
My Amazing Veil
Reviewed on

1/21/2013
Jennifer T
I got married on 10-12-12 and used Bridal Styles Boutique for my veil and could not have been happier. The whole experience was perfect. After I found my wedding dress I realized if I wanted a lace edged veil that it would need to be custom made to match. At first I was worried I would have to settle with a plain veil, but then I found Bridal Styles and realized I could have the veil I wanted made for a great price. I dealt with Casey, she was a pleasure and beyond helpful. I brought her a picture of my dress and a swap for color and 2 months later the veil I had been dreaming about was waiting for me. The lace matched my dress as if it was made to go together. I can't tell you how many compliments I received. Bridal Styles was affordable and on point! They told me a date for pickup and it was ready and waiting for me on that day. They even threw in the blusher. Although by the time I went to Bridal Styles I already had my headpiece, I did notice the amazing selection they have in the store, and same as the veils, if you don't see what you want then they will make it for you.
---
Gorgeous accessories
Reviewed on

11/13/2012
Christina C
First of all, this was such a fun experience! The staff at Brisal Styles was very helpful in completing my bridal look. They were very patient. The woman styled my hair & made recommendations based on my ideas. They even made a custom headpiece for my friend. I purchased my head piece, a bracelet, & earrings from this vendor. The quality was great.
---
Awesome selection & beautiful work!
Reviewed on

10/28/2012
Melissa K
I don't think there are enough stars to give Edward & his staff the credit they deserve. Their work is like no other and regardless if you are spending $100 or $1,000, they treat every bride the same. When I went for my headpiece, I was asked how I planned on wearing my hair and one of the girls gave me a mini-updo similar to the style I wanted. This made it so much easier looking for & trying on headpieces. I think I tried on about 20 different pieces and not once did I feel pressured to buy a particular piece. They're extremely patient and will work with you until you find EXACTLY what you're looking for. I love this place so much that I also decided to come back to them to get my veil custom made. My veil was cathedral length with scattered Swarovski crystals throughout. I saw a similar veil at Kleinfeld's and it was $3,000… my veil from Bridal Styles was exactly the same and much more reasonable in price. I highly recommend them to anyone looking for accessories, headpieces & veils. They are certainly worth the drive, as I came from Westchester.
---
Stephanie & Louis' Wedding 9-15-2012
Reviewed on

10/22/2012
Stephanie M
I thought my sales person was amazing, Kassey - she really was great in helping me choose the right piece for the look I wanted including being very patient with showing me many different types. However, I am not that satisfied with the end result of the piece. I had a crystal break off the week before my wedding. I returned it to bridal styles where they fixed it right on the spot telling me it would be fine after 1 hour. I left it in the box as packed by the repairer. 5 hours later, took it out to see if all was ok, same issue stone wasn't attached. I brought it back again where the sales person told me it should have been left to secure the broken stone. It was repaired and ok for the wedding day, but the piece is still not 100%, the repaired stone is still not like the others. I am planning to return for better fixing or replacing.
---
Best Bridal Accessory Boutique Everrrrrr!
Reviewed on

10/17/2012
Jessica W
My little sister's wedding was coming up, and I wanted something really special that would be glamorous as well as appropriate for the occasion. Though we were not in her wedding party, the bride wanted all her sisters to dazzle, and I knew exactly who to call – Bridal Styles Boutique! Elaine was so wonderful! We talked about what I was wearing, my style, my sister's wedding, and her wedding look (Elaine and Edward designed her veil and headpieces too). What she and Edward created exceeded anything I had imagined. I've never worn anything so gorgeous in my hair. I felt so beautiful! Thank you, Bridal Styles, for my incredible sparkly hair flower. It added just the right amount of magic to my little black dress!
---
Amazing !
Reviewed on

10/17/2012
monique k
I wanted to thank everyone at Bridal Styles for making me headpiece and veil experiences flawless. I had a very specific vision in mind for my wedding and Edward and Elaine made it a dream for me. I had chosen two very different gowns for my wedding and needed something to compliment both. I choose two very unique stunning headpieces and they were both custom designed for me. Initially I found pieces I loved but made some changes to them and the end result was a dream come true. My veil was also custom designed by Bridal Styles. It was perfectly matched to my dress and made a statement with its 6 yard length with Swarovski rhinestones throughout. I wanted to be a princess for a day and Bridal Styles created that one of a kind vision for me! Thank You so much!!!
---
Dazzling!!! The most fun experience and sparkly he
Reviewed on

10/10/2012
Michele T
Bridal Styles is amazing! My headpiece was one of the most wonderful parts of my wedding. The experience of finding the "one for me" was awesome. The owner and workers are very sweet. I must have tried on most of the ones in the store and they were all placed on my head with a smile! They also custom make the pieces so that you can take away or add something to a piece. They even asked me how I was wearing my hair on my wedding day and put it up for me so I could get a general idea of how it would look the day of the wedding. My headpiece was so sparkly! It glistened the entire day! I loved it and the store and wish I could do the whole experience again!
---
exquisite!!!
Reviewed on

9/21/2012
KRISTEN M
Everyone complimented my veil and headpiece.
---
Head piece and veil
Reviewed on

8/11/2012
Pietra C
Every piece created is a work of art. Just beautiful.
---
Send Message