Home

Brides & Beaux
About this Vendor
Exquisite Fashions with Exceptional Service
Brides & Beaux graciously offers wardrobing for every budget with both informal and elegant formal gowns from noted designers. Custom headpieces are available, along with a diverse selection of bridesmaid dresses. Brides & Beaux is a full-service salon with the latest styles and a fabulous in-house seamstress. Every effort has been put forth to provide each bride pleasurable shopping, culminating in a magnificent event.
Details
Bridesmaid Dresses, Flower Girl Dresses, Mother of the Bride Dresses, Wedding Dresses, Dresses, Alterations, Custom Designs, Private Appointments Available, Fashion Services, Fashion
Contact Info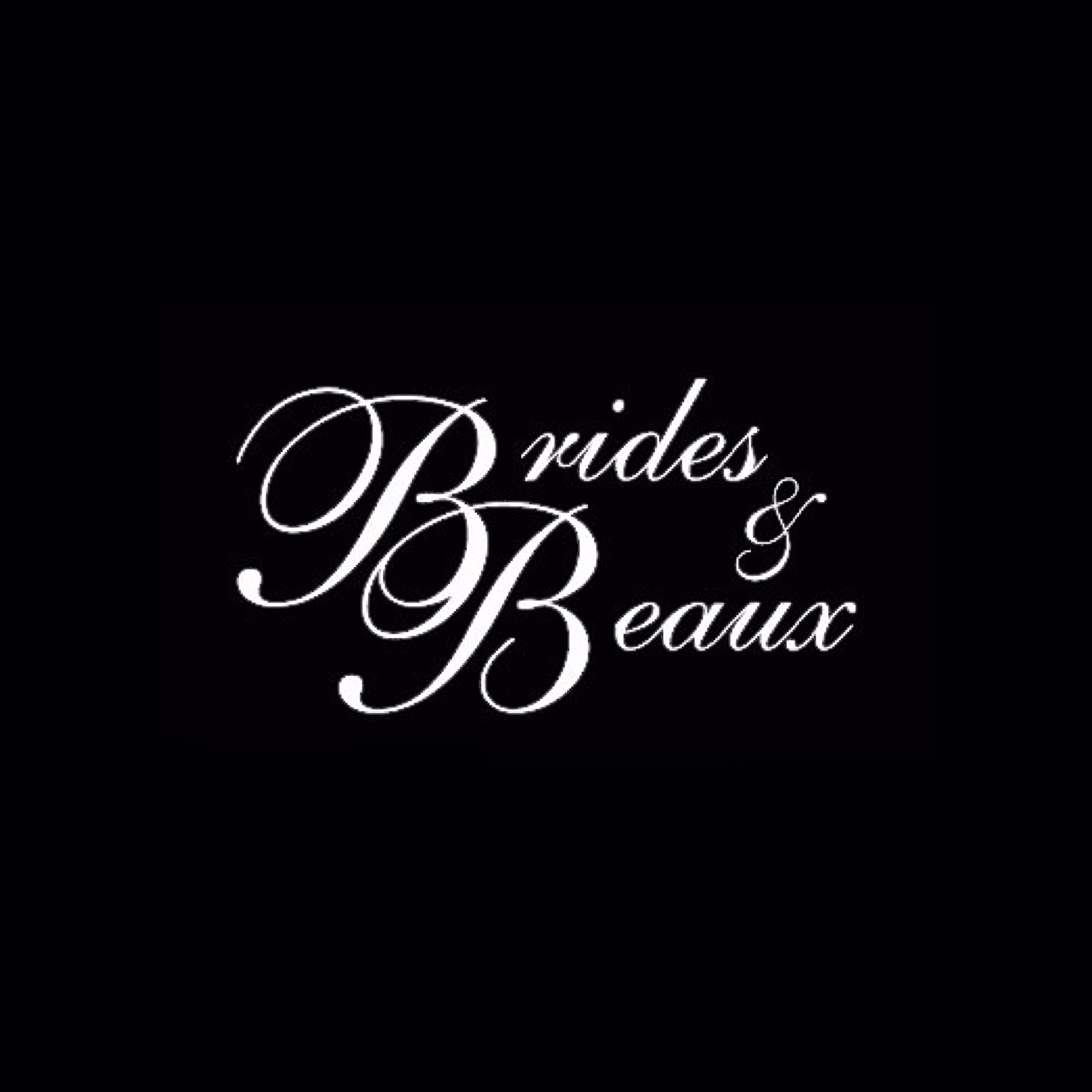 Absolutely Perfect
Reviewed on

9/30/2012
Stephani J
Brides & Beaux is absolutely heaven. They are not a chain Bridal Shop. You are met with the utmost quality and service. Alterations are done in house. She has altered wedding gowns her entire life and does a wonderful job! She is accommodating to your schedule!
---
Last Minute Decisions
Reviewed on

5/06/2012
Allison K
I found my dress at Brides & Beaux 8 months before my wedding day. I always said I didn't want a veil for my wedding day so I never tried on on. 6 days before my wedding (at my final dress fitting) I found a veil I really liked. When I put it on, my mom cried for the first... Read More time in the whole wedding process, which of course I started crying. The ladies at Brides & Beaux offered to sell me the sample in the store, but my mom found a tiny hole it in. Somehow (on a Saturday afternoon) they were able to order my veil and have it in the store and steamed 4 days later.I couldn't have been more excited and it totally made my look. Now to the dress. The dress I ended up buying was one of the first I had tried on. It was was cheaper than I had planned on spending which made my mom very happy. It did take a really long time for it to come in (over 6 months) which began to make me nervous. It was still too big when I went for my first fitting but the seamstress there made me feel better about it all. What really freaked me out was at my final fitting (6 days before the wedding) it still didn't fit! It had been taken in too much around the top and was pinching my skin and giving me back boobs. The seamstress actually brought it home with her that night (she only is in the store certain days of the week) and altered it again so I would be able to pick it up that Thursday. So although this boutique kept me on my toes, everything turned out well in the end. I got my perfect veil and my dress fit like a glove.
---
Gorgeous Dresses
Reviewed on

12/18/2011
janet h
I found this place through a friend of mine who bought her dress here. So, I like to watch Say Yes to the Dress, and figured that in order to get a really nice dress, I would have to pay around 5K. My friend told me how much she paid for her dress and I was stunned! I checked... Read More out the website of the designer of her dress and found one that I absolutely loved! I was so happy when I found it here at the shop! It was the 1st dress I tried on, and I tried about 10 more on, but I already knew I had found my dress. The lady that helped me out was very friendly and patient and did not pressure me at all. It took about 5 months for the dress to come in and the shop has a seamstress who did a great job hemming my dress. When you purchase a dress, you get one free steaming and they held on to the dress for me until a few days before the wedding. Everyone was very friendly. Great place to shop for and buy a dress!
---
Reviewed on

5/15/2017
Shelbee L
Brides and beaux was so great to shop my wedding dress. I was very impressed with the selection. And their seamstress there is amazing!!! I would highly recommend brides and beaux!!
---
Reviewed on

4/18/2017
Brooke E
Brides & Beaux was absolutely amazing! After having a bad experience at another salon, we found Brides & Beaux and decided to give them a try. After speaking to Ms. Carla about my last bridal salon experience, she made sure that everything was perfect from the moment we stepped... Read More in! Finding my dress was easy and she made sure that my mom, sister and I had such a fun time too! Alterations were a breeze here & turned out very well - I would recommend this salon to anyone!
---
Reviewed on

4/05/2017
Beth J
LOVE LOVE LOVE this place! I'm a plus-sized bride and was INCREDIBLY skeptical about what they had to offer. I actually live in Grapevine and office in Colleyville and seriously hesitated about going in here. Talked to them at the Hurst Bridal Show and the lady there... Read More convinced me to go in. Not only did they have multiple dresses in multiple styles that actually fit, I went back in several times to try on the same dress and was greeted warmly each and every time. And I did in fact order through them (Maggie Sottero/Brentleigh). I hesitated on the veil, and Carla actually found one for me at a discount from her back stock. Also, they gave us a military discount of 10%. Definitely a shop worth checking out! LOVE Ms. Carla and the rest of the people there!! <3
---
Fantastic Service and Quality
Reviewed on

10/30/2014
Amanda D
I took my girls into Brides and Beaux to find Bridesmaid dresses. They had a lot of samples to choose from, and a wide assortment of sizes. I had my eye on a dress while we were there (although I'd already purchased my gown). In the end, they were so sweet, I not only tried on... Read More the other gown, but bought it as well. I'm a plus sized girl, and never felt more beautiful. My girls all got their dresses their, and we have been delighted with the process so far. These ladies are tremendously wonderful, and their shop is beyond gorgeous.
---
Beautiful Selection of Dreses
Reviewed on

7/25/2014
Kristine L
They were great at the initial consultation. They made choosing the right dress easy and stress free. Some miscommunication between the owners and the seamstress near the end. Overall, great experience and perhaps a little higher in price than some boutiques in the area.
---
?
Reviewed on

7/21/2014
Sasha M
Amazing! Great Service, had a huge selection.
---
Stressful
Reviewed on

5/20/2014
Kayla A
My first impression of Brides & Beaux was excellent. It is a lovely little boutique, and Carla was so sweet,calm, and patient in helping me. I came in early in the planning process just looking to find what dress Shape I needed to get for my body and ended up finding the perfect... Read More dress that day thanks to her help. Everything that followed was awful, and I would not recommend Brides & Beaux to anyone. I hate to say that because I loved Carla, but I didn't get a chance to interact with her after that first day and dealing with the other staff member was the most stressful part of my entire wedding. Highlights (or shall I say low-lights): -I ordered identically matching beaded lace for my dress from the manufacturer to create cap sleeves. The beads were ordered separately and accidentally given away to a different seamstress. They ended up "finding" the beads, and Elza, their awesome seamstress (she is amazing but she is not available unless you purchase your dress here) hand-beaded the sleeves. It turned out looking great but there was no apology or sense of urgency in correcting the mistake. -I got to my bridal portraits and discovered that they ordered my lace veil in a totally different color than my lace dress. When I called to frantically order a new one, I was told I needed to bring it in so they could see it and determine what to do. I am glad they ended up resolving it but was worried about getting it in time for the wedding. -Worst of all: I let my bridesmaids choose the style # and just specified that it be navy chiffon from the same brand. My out of town bridesmaid selected a style she liked and ordered it over the phone, asking for that style number in navy chiffon. What came in was a super-shiny satin. When she asked if she could return the dress, she was told it was her mistake for picking that style. When I called to follow-up, the staff member told me if she catered to every bridesmaid that ordered the wrong dress they would be out of business. I told my bridesmaid I didn't mind if she wore a different dress but she did not want to be a "shiny" bridesmaid so she ended up having to purchase 2 dresses. I will not be shopping here again and would not recommend it.
---
I love my dress, but...
Reviewed on

9/18/2013
Andrea K
I stumbled upon this bridal store and was taken back by their beautiful dresses. It is a smaller store so you have to make an appointment which works out for the best because you feel you are getting more attention and aren't squeezed in like sardines and have to parade around... Read More in your dress in front of a ton of people. Patty is the lady that helped me and was very friendly, helpful and did not rush me at all. I did have problems communicating with the seamstress as she is not there a lot but it all turned out ok. The seamstress did a wonderful job on my dress. I also feel some of the other staff were not very friendly, I feel like after you buy the dress then they just kind of forget about you. I called a few times to check status on my dress and kept getting, "we will call you when its here." When my dress finally arrived I called to let them know my mother would pick up the dress (they do allow you to leave it at the store which is a perk) and the lady who answered said oh, I don't have you on the scheduled for steaming! I was thinking, I purchased this dress over 7 months, have made several calls and you guys knew exactly when it was coming in but failed to put it on the schedule to get steamed clean? Not sure who let the ball drop on that, it kind of pissed me off but she was able to get it on the schedule and it looked perfect when it finally was delivered to me. Overall, the dresses are great quality, the seamstress did an excellent job but like other reviews, I think customer service could improve, especially when you are spending a lot of money on a dress!
---
Beware
Reviewed on

11/05/2012
CARLOS D
I went to the place 1 month before my wedding to be measured up. One day before my wedding day they called me to let me know they had all my stuff. I went to the place and the shirt was old and 2 sizes too small, the coat was 1 size too big, the pants were 2.5 inches too... Read More short... They gave me back my money but I had to spend lots of money buying a new tuxedo
---
Wonderful Seamstress
Reviewed on

8/01/2012
Terra Laine H
This bridal shop was great. They were very helpful with every request that I had. The shop is pretty small which made the service very personal. They also had an awesome seamstress who was really good at altering my dress.
---
Great selection
Reviewed on

6/14/2012
Leslie O
They have a lot of great designer dresses that are beautiful. They have 3 ladies that work there and the first 2 we worked with were great, the other needs to work a little on customer service. They also have an amazing seamstress. Highly recommend her work. Everyone thought my... Read More dress was made just for me but it was her work that made it look that way!
---
My Dress:(
Reviewed on

5/05/2011
Bonnie E
I loved this place until I bought the dress. They were so nice until I placed the order then they were so rude. I loved my dress and the lady that does their alterations is WONDERFUL however she is only there twice a week and only for a few hours so it was hard to make happen... Read More with my schedule.If I had it to do again I would have gone with Ocones.
---
Beautiful and unique upscale wedding gowns
Reviewed on

2/22/2011
Lauren W
I wanted a unique beautiful wedding dress. Did not want something that we just ok, was going for the outstanding look and I found it at Brides and Beau's in Colleyville. They did not pressure me in anyway and spent a lot of time working with me. Thanks for being patient! I... Read Moreauyfcbefvrafaxtfuutwwtrufxwrzdburayxxw LOVE MY DRESS!
---
Wonderful Dress Shop
Reviewed on

1/23/2011
Courtney J
I am from Colleyville so this shop was very convenient for me. There are many dress options and they are wonderful and finding your style very quickly. I found my dress after 3 tries! Would recommend this place highly!
---
great
Reviewed on

11/04/2010
Heather S
!
---
rude
Reviewed on

11/02/2010
Meagan W
way overpriced, even though good selection. old lady was rude, dress was a month late getting there and alteration was a week late, with no apologies. loved my dress but wish I would have gone somewhere that caused me less stress.
---
Great dress, ok service
Reviewed on

9/21/2010
Sarah I
I LOVED my dress. It was a good price and all, but i wish i had found it elsewhere. The staff isnt very helpful and I dont think they even knew my name. Every time I came in they acted like they had never seen me before. The only time I heard from them was when they wanted to be... Read More paid. I got my bridesmaid dresses there too. The girls look beautiful but i dont think they measured them well. I have small bridesmaids ranging from size 0-8 and I dont think they were hard to fit, but they all needed altering. Luckily my needed only hemming. Seamstress is nice but only available during work hours during the week which is difficult for people who work. I wouldnt change my dress or my girls for anything just wish i would have choosen a different shop.
---