Home

Brides By Elizabeth
About this Vendor
Visit San Antonio's most polished bridal boutique!
We may be a new name in town, but Brides by Elizabeth has years of experience in the bridal industry! Owner Teresa brings a lifetime of experience with wedding gowns to her boutique! Come to Brides by Elizabeth for designer bridal gowns ranging from sleek and sexy to romantic and airy. Not only will you find a stunning selection, but the service you will experience is second to none. "Just found my dress here! Great selection with very personalized service and made my trip to San Antonio SO easy! Teresa was great help, easy to work with and very knowledgeable. Thank you!!" --Ashley, purchased gown at Brides By Elizabeth
Details
Bridesmaid Dresses, Mother of the Bride Dresses, Shower + Party Dresses, Wedding Dresses, Dresses, Alterations, Bridal Stylists, Custom Designs, Dry Cleaning + Preservation, Group Discounts, Plus Size Available, Private Appointments Available
Contact Info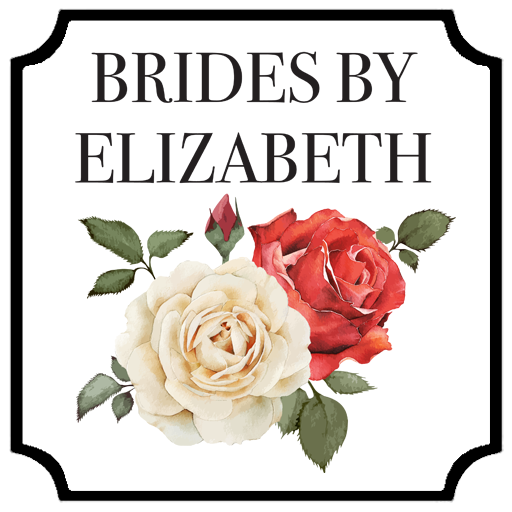 Reviewed on

3/14/2018
Eli L
The most amazing experience here! Great dress selection and top no tch customer service. My wedding was overseas and they went above and beyond to have my dress ready AND Beautifully packed in my carry-on luggage. They even made my wedding garter with lace scraps left after the... Read More alterations <3
---
Reviewed on

2/19/2018
Kathleen H
This store and its staff are by far the best in the entire San Antonio area. I live in Alaska, am getting married in Pennsylvania, and bought my dress in San Antonio while I was there to visit family. My fiancé is in the military so Teresa Ashmore and I were able to bond over... Read More the military lifestyle because her spouse retired from the military. Not only did she and her staff make shopping fun and painless, they also were able to get all of my alterations finished AND packed my dress in my carry on so I could take it back to Alaska with me, all in under a week!!!!!! **Now I am going to start sounding like an infomercial** BUT WAIT, THERE'S MORE! Teresa was kind enough to sew in a United States Air Force patch into my dress (that's the branch my fiancé is in)... but it wasn't just any patch. It was a patch from one of her husbands old uniforms. That act of kindness meant so much to me and felt like a little piece of good luck was given to me from another military spouse who made it through 23 years of moving, deployments, and all the other struggles that come with life in the military. I spent just a few hours in the store, but left feeling like I was truly family. Shopping at Brides By Elizabeth was truly an amazing experience for my family and I. I would highly recommend going to them first when looking for your dream gown.
---
Reviewed on

1/23/2018
Gustavo S
Brides by Elizabeth never ceases to amaze the community drawn to them. First and foremost the service is not only genuine, it is also prompt. I am impressed and so grateful specifically for Alejandra for taking me under her wing from the moment I walked in and helping me find my... Read More gown. Thank you Alejandra for your patience and service. Teresa thank you for being so understanding, so kind, and caring. If it wasn't for Teresa I would not have been able to wear the gown that my heart desired on my big day. Thank you for orange juice and animal crackers the day I didn't eat because I was so stressed out. Thank you for treating me like a queen, even when I felt like a peasant. I am beyond impressed and extremely grateful with my experience at Brides by Elizabeth!
---
Reviewed on

1/19/2018
Natalie O
I was pretty nervous about going to find a wedding dress and I couldn't have found a better place than Brides by Elizabeth. They have been wonderful! I worked with Jenny and she was great at helping me find dresses that I liked. They have so many beautiful dresses that it was... Read More almost hard to decide. I ended up with a Jasmine dress and I wanted it customized to my taste and they helped me do that! Jenny called and spoke with Jasmine's design department and had a custom dress just for me which was amazing. I expected that kind of customer service at only very high-end boutiques and I was extremely impressed that they were able to do that for me. The entire staff is very down to earth and easy to talk to. They make it a comfortable environment and make sure to give you their full attention during your appointment. The best part is that you can get a gorgeous dress for a reasonable price. I would highly recommend them to anyone and hope that they are in business for many years to come.
---
Reviewed on

1/19/2018
Ashley F
I found Brides by Elizabeth, almost on a whim, and it was the best decision I made for our wedding! The staff is so friendly and the moment I put the dress on I knew! They helped me find the perfect gown for my special day and I couldn't have loved it more! So unique and so... Read More beautiful! love the small boutique feel and the warm environment!
---
Reviewed on

1/14/2018
Katie P
I ended up at Brides by Elizabeth after searching for a dress at a few other stores. I didn't find a dress that I loved, but I did love how accommodating they were and their ability to customize their dresses. I ended up buying a dress at another store in my hometown, but... Read More brought it back to San Antonio to be altered. Turns out, the store ordered the dress 6 sizes too large and we didn't know it until we got it to Brides by Elizabeth. They were so kind and made me feel like it would all be okay. The team had to take all the lace and beading off, split the dress down the center, and sew it all back it up. By the end of the alterations, the dress looked better than I had ever dreamed and fit beautifully! I can not recommend this shop high enough, both for buying a dress and their alterations! I also ordered my bridesmaids dresses from the shop and they were absolutely beautiful and the team was great about giving me options to get them to my bridesmaids around the country.
---
Reviewed on

12/04/2017
R D
Very personalable and caters to your needs! Great work with alterations too!
---
Reviewed on

11/30/2017
Diana V
Let me start by saying that I love how friendly and open to help you out everyone there is!! The first day I went in I had gone to a couple of other places and I was overwhelmed by chosing my own dresses from so many gorgeous ones but to my surprise Angie asked what I wanted and... Read More my budget and she chose a great selection of dresses. Thanks to her, Alejandra and Theresa I didn't have to go out of my budget and I got my dream dress!!! They also have beautiful veils and hair pins and tiaras!! I recommend completely to go give it a try cuz they are budget friendly!!
---
Reviewed on

9/27/2017
Brooke R
I am not from San Antonio and made a trip just to find a wedding dress. I originally had an appointment at a big chain store to find a dress but I was extremely disappointed in selection and customer service. We called Brides by Elizabeth and they were able to fit us in that... Read More same day. As soon as I walked in I knew I was in the right place. Angela was a God sent. She actually listened to what I had envisioned and she and her team got to work. They had my dressing room filled with dresses that fit my vision. The very last dress I tried on was the one! I like how every staff member came running when they heard I had found "the one". I ran the bell and even did a little dance with it, haha. After the nightmare experience at the chain store, I wasn't excited about trying on more dresses. They totally changed my attitude and made it fun again. I can't say enough about how kind and helpful they are. If you want a one of a kind and memorable experience go to Brides by Elizabeth!
---
Reviewed on

9/07/2017
Dora G
Brides by Elizabeth is awesome! Teresa and her staff are wonderful to work with. They take the time to work with you and make you feel special. The place is roomy and they have a great setup. Although, I did not buy my dress from the boutique, I definitely knew I would go back... Read More to get my dress alterations since I received excellent service while looking for a dress. My bridesmaids did purchase their dresses from the boutique and they were super happy with the selections compared to other boutiques. I highly recommend anyone who wants great service and on a price budget to visit Brides by Elizabeth.
---
Reviewed on

7/28/2017
Alex C
San Antonio brides, you need to go to Brides by Elizabeth!! The dress selection is beautiful and reasonably priced (all of the gowns I tried on were under $1000). Not to mention, you will get a personal experience here which I did not experience at most other shops. I actually... Read More ended up purchasing my gown at a different shop, but brought it to Brides by Elizabeth for my alterations because of my amazing experience shopping there. The alterations and sales teams gave me so much personal attention through the alterations experience. They were so incredibly helpful and I'm so excited to wear my dress that now fits me beautifully! Alterations were pricy for me since I didn't buy my gown in store, but if you buy your gown from here, alterations are capped at around 300, I believe. I also purchased my veil here, which was reasonably priced and came in very quickly. Thank you Brides by Elizabeth!!
---
Reviewed on

6/22/2017
Francine B
Brides by Elizabeth is truly the best Wedding Dress shop in San Antonio. I went to every shop in San Antonio, tried on 83 dresses (so I have definitely been around the block with this) and I loved everything Brides by Elizabeth was by far! Let me explain why I feel this way,... Read More most shops will have you go through their dresses and you pick out the ones you want and then you go into a room and you try on your dresses (and make sure you bring help because many places won't help you unless you practically beg). This is not the experience in Brides by Elizabeth. First of all, the place is beautiful. The fitting room is huge and there is tons of space for your group to sit comfortably and the area is very pretty and light and covered in mirrors. Then, they listen to you, they find the dresses you might be interested in and they help you get into your dress while your entourage sits comfortably in their waiting area with great mirrors to get the best views. They really take the customer service and the excitement of trying on your wedding dress to the next level and make it the experience you hope for. Might I add, the dresses are very reasonably priced, so you won't have the stress of trying on a dress and worrying if it's in your price range. They also offer amazing prices on their alterations and schedule all your fitting appointments based on your needs. Brides by Elizabeth is truly a one of a kind shop and I am so proud to be a Bride by Elizabeth 
---
Reviewed on

5/18/2017
Lindsay V
I cannot say enough great things about Teresa and Jennie! After numerous unsuccessful days and trips to various bridal shops, I stumbled into Brides by Elizabeth and I am so grateful! From the very start, they were both so welcoming and down to earth. They took the time to... Read More understand what I was looking for and offered so much insight. Once we found the dress, they even went above and beyond and helped me redesign it to make it everything I was looking for and more. Between my initial consultation and multiple fittings, they took as much time as needed with me and always made me feel like a priority. Teresa does all the alterations and re-designing and does an impeccable job - not to mention I got my dream dress and stayed within budget! She even helped my maid of honor with her dress alterations and offered to help when my husband's tux rental came in wrong days before the wedding. Teresa and Jennie made my entire experience stress-free, enjoyable and one less thing to worry about. Thank you for making my dream wedding dress and going above and beyond!
---
Reviewed on

4/01/2017
Kristen R
I found my dress here and I couldn't be happier or more pleased. The service was amazing! Teresa knew exactly what dresses to pull for me to try on based on my style. I was the only appointment in the salon so I was given all the attention. The entire experience was fun and... Read More exciting!
---
Reviewed on

9/26/2016
Megan H
This was the very first boutique I visited to try on dresses and believe me when I say they make you feel like a million bucks! The dresses they have are stunning, and the boutique itself is just beautiful. It's a major bonus that they offer in-house alterations as well. I felt... Read More reluctant at first to try on dresses, but these sweet ladies welcomed me with open arms and set the bar very high! Without a doubt, the best bridal boutique in San Antonio!
---
Reviewed on

9/14/2016
Nicole Z
Nothing can compare to the way Teresa made me feel during the appointment. There was no pressure put on me to purchase anything, although it was very obvious when I put my dress on that it was definitely the one, she was solely making sure that I was having the best time and... Read More feeling like a million bucks. She blocked out 2 hours for my appointment and the salon was empty, it was so nice to be the only one there and being the only once focused on, there's nothing that can compare. Once I had my dress picked out, she was instantly helpful with ideas to make it my own, and even offered to do the altercations herself as she is a seamstress. Seriously, what's better than a one stop shop?! If you want a one on one personal experience with the nicest people in town, give Brides by Elizabeth a try, I'm so thankful I did!
---