Home

Bright Bird Photography
About this Vendor
Award-winning Fine Art Wedding Photography
Stylish with a love of all things vintage, Alexa applies her fine-art style to every wedding. It's all about making something beautiful, crafting vibrant, energetic, emotional images that are as unique as the people in the photographs. Her work has been published on blogs and magazines world-wide.
Details
Artistic, Classic, Documentary, Lifestyle, Modern, Vintage
Bridal Portraits, Day After Session, Engagement, Trash The Dress
Getting Engaged, Rehearsals + Parties, Wedding
Destination Wedding Packages, Destination Weddings, Online Proofing, Digital Files, Film Photography, Wedding Albums, Photo, Same-Day Edits, Second Shooter Available, Social Media Sharing, Photo + Video
Contact Info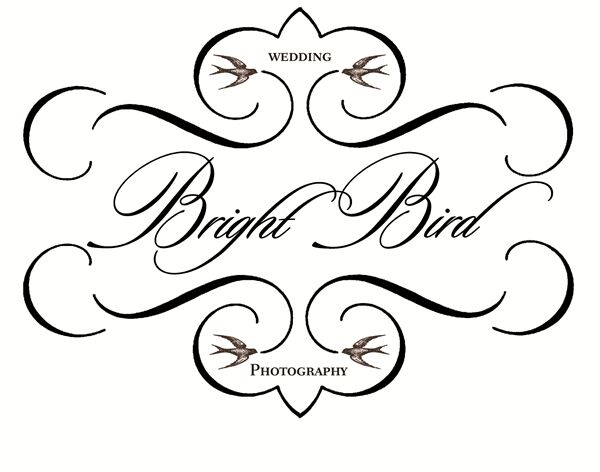 Reviewed on

9/20/2017
Rima B
We had such a great experience with Alexa and her assistant Audrey. From the moment we talked I had full confidence that Alexa would deliver us our dream photos. She understood our style and priorities from the get go and knew exactly how to make us feel comfortable the entire... Read More time. Alexa was confident and professional and does beautiful work. Highly highly recommended!
---
Reviewed on

9/10/2017
Hieu N
Alexa was so great. She's professional and very nice. I couldn't have asked for a better experienced photographer. She captured all the moment beautifully. She made me feel very comfortable and very quick with her service. Everyone in my family and friends love all the photos. I... Read More feel like I was featured in some bridal magazine. I would recommend her for any bride/groom looking for a photographer. You wouldn't disappoint.
---
Reviewed on

7/05/2017
Liz G
Alexa is AHHHH-MAZING!!!! I cannot recommend her enough! She deserves a million stars! We got married in March, so this review is looooong overdue. First of all, I had a good feeling about Alexa from the get go. She was very professional and knew all the right questions to... Read More ask me about my big day that I didn't event think of. I found Alexa on Thumbtack (freelance website). I really wanted a photographer who took a lot of candid shots. Her website is stunning!!! Her picture are absolutely GORGEOUS! I thought that there would be no way she is going to be within my budget. Her prices were very reasonable. The day of the wedding, she brought another photographer in order to ensure there were plenty of candid shots. They were both so nice and made my husband and I feel so comfortable. We actually received our photos a few days after our wedding!!! I have never heard of that! I have friends who still waiting on photos 6 months later. I cried looking through all of my photos. They were all so beautiful!!!! There were so many to choose from too. TRUST ME- You will not regret hiring Alexa for your event or wedding. She is truly talented and I'm so glad we hired her!
---
Reviewed on

5/31/2017
Lauren D
WOW! That was my initial reaction when I viewed our wedding photos, followed by utter delight and a little shock at just how amazing they were. There aren't enough superlatives to describe how great Alexa and her work are. From our first contact up until now she has been a joy... Read More to work with. Within seconds of meeting her in person and seeing her at work we knew we had been very lucky finding her and having her shoot our day. Thanks SO much Alexa!
---
Reviewed on

4/19/2017
Cristiana L
We had the best experience working with Bright Bird. Alexa was unbelievably talented. She captured so may amazing photos we can't even begin to choose which ones to print. Her energy was so positive and she was so kind and patient with us. We initially didn't want to spend too... Read More much time on family photos and I was not looking forward to doing them but Alexa knew how to quickly line us up and take the best photos of our family which then gave us enough time to capture our couple photos which was the most important to us. Her candid photos of us and our guests were also some of our favorites. Everyone loved the photos of themselves which made us so happy. Last but not least she captured some beautiful photos of our decor which was so awesome because we were so caught up saying hi to everyone that we didn't have time to really take in what the whole wedding looked like. Our whole experience with her was amazing.
---
Reviewed on

4/04/2017
Liz W
Alexa did such an amazing job with our wedding pictures. She is professional, easy to work with, patient, and so soothing! I highly recommend her work. We have great such great memories to treasure. Thank so much Alexa
---
Reviewed on

3/21/2017
Kait M
We love Bright Bird! We are SO happy we used Alexa's services for our engagement shoot and our wedding day. Her style is gorgeous and unique, and it totally suited what we were looking for. She got the photos to us so quickly, too!
---
Reviewed on

10/21/2016
Alon P
Alexa is awesome! We love the photos we got and she was super fun and easy to work with. She captured our wedding perfectly, while we barely noticed her presence (somehow she is always everywhere...). I highly recommend her. She is a true pro!
---
Reviewed on

6/13/2016
Linda M
Alexa is amazing! I knew even before our special day that she would capture some amazing and heartfelt pictures. She didn't disappoint! The greatest quality about Alexa is her ability to capture genuine moments/emotions and create them into beautiful works of art. My husband and... Read More I are so incredibly happy and grateful to Alexa for sharing/capturing our special day. If you are looking for someone who has a unique approach to photography - Alexa is hands down one of the best professionals in the field! Thank you Alexa for our beautiful pictures! We will always be grateful to you for capturing one of the best days of our lives!
---
Reviewed on

5/09/2016
Allyson K
Alexa did an amazing job capturing our wedding moments. She is so unbelievably talented and keeps the energy relaxed and fun. Thank you, Alexa!
---
Reviewed on

4/27/2016
Jaime H
We just wanted to say thank you SO much for the zip drive and the framed picture and the beautiful print! We are so happy that we chose you to be our wedding photographer and we just want to wish you all the best in the future. You deserve it! Thank you again!
---
Reviewed on

2/16/2016
Alexa and BrightBirdPhotography are the absolute best! Words cannot describe our gratitude for Alexa's making our engagement shoot and wedding day so special. She set the tone immediately that both are days to cherish. And she was fearless and so generous throughout. And the... Read More photos look absolutely amazing!
---
The Best Wedding Photographer!
Reviewed on

1/20/2016
Christine Y
We could not possibly be any more ecstatic about having chose Bright Bird to capture such a special and once in a lifetime moment. She takes her time, has a very unique eye and our photos came out better then we both could have imagined, in fact I cried when I saw how well she... Read More captured the love between us. Everyone that knows us and saw the pictures keeps saying how genuine and natural our engagement photos came out and how you can really see the love captured through her lens. We owe it all to the pure talent of Alexa! Simply the best, you're in great hands with her :)
---
BrightBird photography is the one for you!
Reviewed on

10/20/2015
After reviewing our photos from Alexa this is what I had to say. Short, sweet and straight to the point: Thanks Alexa. We looked at them all last night and are so in love. I actually cried. I never thought I could look that beautiful so thank you thank you for everything... Read More you've done and captured. If you want a fantastic, professional and easy to work with photographer who will give you results that will blow you away, please pick Alexa. She's amazing!
---
Why Look Anywhere Else?
Reviewed on

8/24/2015
Alexa Miller (Bright Bird Photography) has got to be one of the most talented photographers in the business. She really knows how to capture the moment and the way she approaches her craft is simply unmatched. I love her willingness to go the extra mile to get the "perfect... Read More shot". It really shows her passion and love for what she does. My wife and I felt so comfortable and confident around her which says a lot because we are terribly awkward when we know there is a camera on us! I know we will never be on the cover of any magazine but the photos that she delivers makes you feel that way. I am still in awe of how beautiful our photos have turned out and we are definitely grateful to have Alexa be our photographer. Alexa is truly the complete package from start to finish. I can't say enough about her professionalism and body of work. If you are looking for someone as kind as she is talented you seriously do not want to pass up partnering up with Alexa for your special day. Check out her website, instagram, or facebook and her work speaks for itself. Thank you Alexa for persevering through our wedding day we truly appreciate your art!
---
Great Job--
Reviewed on

5/29/2015
I had been browsing wedding photographers in los angeles for a good 8 months and Alexa literally stood above the thousands of photographers out there. Her sense of art direction in her photographs are unreal. They look like they have been taken out of vogue magazine. Alexa... Read More brought along an equally talented assistant photographer to capture every detail of our wedding. Several of my engaged friends have already booked Alexa for their wedding after seeing what she captured at ours. Alexa and her team are extremely professional and amazing photographers and I highly recommend using her over any photographer in LA.
---
Reviewed on

5/29/2015
Justin G
I couldn't be happier with the work that Alexa did on our wedding. She captured every moment perfectly, and she was also really quick to respond to all our questions. I would highly recommend her.
---
beautiful photos
Reviewed on

5/29/2015
Such a truly talented, amazing, kind hearted photographer. She made every one feel so comfortable, and we received the most amazing photos.
---
Reviewed on

5/29/2015
awesome photographer, loved working with Alexa... She's really talented and was fun to shoot with.
---
Reviewed on

5/29/2015
Beautiful photos and so easy to work with!
---
Incredible Photographer with Chic as Ever Pics!
Reviewed on

3/19/2015
Ayla H
Alexa does such a great job! She shot our weddings and is doing another shoot for us in a few weeks. We are addicted to her style and the way she composes a shot. If you want a fantastic photographer that can give your wedding vintage flair and who has the ability to create... Read More photos that are full of real moments--Bright Bird Photography will do this for you. Alexa gave my husband and I pics we cherish and others look at them on our walls and exclaim how fantastic they are. She is talented, professional and you will be so happy with your photos. My husband and I could yap on and on about how great Bright Bird Photography is. This girl and her camera make utter magic.
---
We lucked out with Bright Bird Photography!
Reviewed on

3/15/2015
I had seen Alexa's wedding photography before I was even engaged and knew that when the day came, I had to have her shoot my wedding. I was so thrilled when the pieces fell into place, and I was able and fortunate enough to hire her. Alexa is a total professional through and... Read More through. She's upfront and honest, punctual (even when our wedding day was on daylight savings), and has the flexibility to take the lead or be collaborative, taking our suggestions and ideas for shots into consideration. Even before the wedding day I was able to tell her different ideas I had, and we were able to discuss any logistical problems that might arise, getting a better idea of what could be expected the day of. It was important to me to have as few surprises as possible on my wedding day. The images she created and the moments that were caught really tell a story. This is why I truly adore her reportage/documentary style. I've suggested her multiple times to friends and family members and will continue to do so.
---
Amazing
Reviewed on

3/12/2015
Alexa M
I was so impressed with Alexa's energy and her way of capturing the little moments throughout the wedding. She was totally unobtrusive, and at the same time she didn't miss a thing... She had a beautiful calmness about her, and her images just speak for themselves. They are... Read More gorgeous!
---
Best Wedding Photographer E V E R
Reviewed on

3/12/2015
Alexa is amazing. One of the key things I wanted for my wedding was a photographer that could do both digital and real film photography. The shots that Alexa got were unbelievable. We got married in NYC and walked the Highline to the church and she was able to finagle the crowds... Read More to get great shots of me & my husband along with the wedding party. I was also on a very tight budget and Alexa let me pay in installments which was lifesaving at the time. I cannot say enough good things about Alexa- she truly is so so talented and felt like a member of the family by the end of the night...
---
Meet The Owner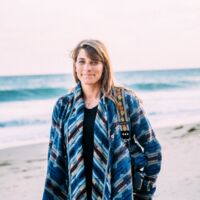 Alexa Gallo
I've been shooting weddings for almost 10 years now. And it's been an incredible process. I was married myself about 5 years ago, and that totally transformed how I shoot. I shoot every wedding as if it were my own, and it is just a huge honor to not only participate but also document this incredible day. Alexa is an award-winning photographer, featured in PDN, The Knot, Elle, Marie Claire, Brides Magazine and Style-Me-Pretty. She studied photography at Art Center College of Design and her biggest passion in life is telling stories of love and relationships via her photographs.