Home

Brilliant Bridal
About this Vendor
Brilliant Bridal. Designer dresses for WAY less.
Details
Wedding Dresses, Dresses, Alterations, Private Appointments Available, Fashion Services, Fashion
Contact Info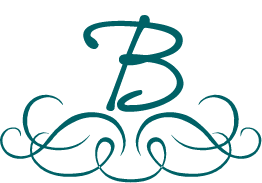 1946 South Dobson Rd, Mesa, AZ
Simply Brilliant!
Reviewed on

7/19/2015
Lynne W
I loved my experience at Brilliant Bridal! I stopped by while visiting Mesa soon after I was engaged. They couldn't fit me in that day but gave me 10% off my gown when I returned later. The staff treated me so well, and I found my perfect dress! I continue to recommend and have recommended Brilliant Bridal to anyone. I would like to note that Brilliant Bridal doesn't do alterations. I went to their most recommended seamstress and took my business elsewhere. She wouldn't listen to what I wanted and was a bit unkind. (I wrote a separate review for her.) So, Brilliant Bridal is wonderful, but choose your seamstress carefully.
---
Amazing Selection and Service!
Reviewed on

6/29/2015
Lauren
Brilliant Bridal was my last stop for finding a wedding gown and I wish it had been my first! Brilliant Bridal offered such a great selection of gowns and accessories. The staff was eager to help and my dressing room attendant was the best! In fact, she ended up selecting "the dress!" I was so happy with the cost and quality. I even returned to this store to have my alteration done as well. Brilliant Bridal was such a positive experience and I would recommend this store to any bride on a budget!
---
Reviewed on

5/02/2015
Jillian D
Thank you so much MacKenzie for helping me! I spent almost 3 hours there and I found the one! I loved being able to go through the dresses and pick out which I wanted to try on. I had been to another shop where they didn't like that (which is understandable because they have an inventory system and if you put it away wrong it would mess up their system). My mom and grandma were late but I found a good 12 dresses to try. They were patient even though my mom and I argued about dresses at one point (it had been an issue of her wanting more bling and me trying to explain that I really hated it it and I wasn't the little girl who loved that anymore). I narrowed it to two and was indecisive. I was about to send pics to my best friend and cousin in LA who couldn't be there (MacKenzie offered me Skype with their ipad!). she even got me in a dress for the third time to take better pics. Instead I cried when my grandmother realized it was the one I really wanted, my wonderful consultant had kleenex ready. While they don't do alterations at their phoenix location they sent me recommendations for who can. Never once did I feel rushed. There were private rooms to change. And they have two areas for brides and their parties in their small shop. I got a dress at a great deal (most of their dresses were in great shape! remember it is off rack ladies.) And wonderful customer service. I even asked my consultant which she liked best but she said she didn't want to sway my opinion. After it was all paid for she looked at me and said you bought the one I would have chosen for you! For a place that most likely pays on commission, that is great customer service and just plain great ethics :)
---
Pleasure to work with
Reviewed on

4/19/2015
Heather S
That total cost of 655 included my dress purchase, the fitting, and the steaming (these are all separate bills--heads up ladies). This place is stellar. I found a dress for under $500, which I was aiming for but doubtful of. The lady who helped was insanely sweet and the dress I chose was one she picked up!! So happy with them. They had a list of seamstresses that they partner with so I went that route! Easy. I just seriously loved my dress. Brilliant Bridal was easy to work with. Sweet ladies and nice little boutique. I was happily surprised with my results and high quality service.
---
Found my DREAM dress!!
Reviewed on

3/31/2015
Kim R
This was the first appointment with my mom and we were really excited to pick out some dresses for me to try on. The staff were super friendly as soon as we walked in and Debra made us feel comfortable and relaxed. I was able to pick out 4 or 5 dresses that I liked and give them a try. Debra even picked one out for me based on my style and fitting. First of all, the dress did not look as pleasing on the rack but once I tried it on, I KNEW it was the one! She did such a fabulous job listening to what I wanted and in the end, I said YES to my Dress!
---
Not What I Expected
Reviewed on

1/26/2015
olivia g
I booked my appointment months in advance at the East Valley location since my family and I would be taking a 2 hour drive to get there. Upon arrival we were asked to wait for half an hour and when I did get helped I was taken to a small room with a couch and asked if I would be comfortable undressing in front of my party of 6. Of course I was not. After that the person helping me handed me some colored clothespins and asked me to pick dresses to try on. I was disappointed since we could have been doing that all the time we had been waiting and upon placing my appointment I had completed a questionnaire with details in regards to the type of gown I was looking to buy and how many people would be joining me. Not sure why because it was obvious they made no effort to accommodate me. The person who helped me mentioned they were really busy and she appeared rushed and made me feel like I needed to speed things up. She would tell me she would be waiting outside the door every time I tried on a dress but then would disappear. She also did not know hot to properly tie a corset. The worst part was I had to walk past the front entrance through the people in the waiting area all the way to a separate viewing room every time I tried on a dress. I even dodged a customer who almost spilled Starbucks on my dress at one point. Even though 3 out of the 4 dresses I tried on had stains and tears. I ended up purchasing a lovely dress that needs a few repairs. Two of the loops on the corset and some of the beading needs some work. I had planned to buy a veil but she never suggested nor gave me the opportunity to try one on. When I mentioned it to the cashier she said I could come back. Not sure if I want to take a 2 hour drive out to try on veils anytime soon. Also, when I was paying one of the employees mentioned there was a no show and she mentioned my name. Talk about making your customers feel special. I would not recommend this place. I am very disappointed.
---
Amazing Service and Selection
Reviewed on

1/25/2015
Shelby J
I bought my dress there. They were so easy to work with, they let you take the dress that day if you purchase it and you can Skype or take photos and send them to people who aren't able to make the appointment like bridesmaids, grandmothers, future in laws. I was impressed and got my gorgeous super expensive dress at a price I could afford. I also got a sash, veil and was able to do my alterations in the store with Jennifer via appointment.
---
Knowledgeable and Friendly
Reviewed on

1/11/2015
Laura D
I had a wonderful dress shopping experience at Brilliant Bridal today! Kendra was my bridal consultant and she was so sweet! She made me feel comfortable, was honest, and willing to go above and beyond. The front desk and other consultant were very personable and helpful as well! Brilliant Bridal was my first and last wedding dress shopping experience; I found my dream dress in about an hour! So thankful for these wonderful ladies! A must visit for brides! :)
---
If it fits, SO worth it!
Reviewed on

1/08/2015
Carolien S
After trying on many dresses at David's Bridal and Group USA, I knew more or less how I wanted my dress to look, but didn't want to pay $1000 or more. Brilliant Bridal's dresses have never been down the aisle and they're significantly discounted. The helpful, not-pushy saleswoman helped me find two amazing dresses that fit my dream dress description and picked the one that made me feel more like a princess, and it cost me only around $370. The best part is that it fit me like a glove. I didn't need to alter the length or the size, which saved me lots of money. I do have to add that there was a missing hook on the back zipper, and the cloth covering the zipper had to be patched into place, about $30 to the seamstress. All things considered, my gorgeous dress was a steal.
---
What a lovely experience...
Reviewed on

12/30/2014
After popping in on a busy Saturday afternoon and not being able to be seen, I rescheduled for the following Monday with these lovely ladies. My stylist's name was Tiffany--ask for her!! She made me feel comfortable and relaxed and was so very helpful!! She was friendly and honest and gave me and the family I brought with me all the attention we needed. After trying on several dresses, I finally found the one I loved! I bought it that day--and I got a 10% discount for rescheduling. I would HIGHLY recommend this boutique to any bride.
---
Hands down best bridal shop in Phoenix!!
Reviewed on

12/28/2014
Gina K
All I can say is WOW!! Brilliant Bridal is the best wedding dress boutique I have had the pleasure to step into! Since having an extremely unpleasant experience after purchasing a dress from David's Bridal I was so apprehensive to try on dresses again since my $1500 rip off from David's didn't pan out.From the moment I stepped in, the girls at Brilliant Bridal gave me the warmest welcome I have ever received in a store, let alone a bridal store. I felt like I was on an episode of Say Yes to the Dress, lol! I had the pleasure of working with Alli, a.k.a. "Bad Ass Bridal Consultant", who was phenomenal from start to end. She stayed within my budget, never tried to pressure me, and made me feel like the most beautiful bride. Besides staying in budget, Alli was respectful at the fact that I am a plus size bride and never made me feel like my size was an issue, just that I was comfortable in what I put on. So I want to say THANK YOU so much for giving me my bridal moment, I thought it could never happen and I am so overwhelmed with happiness that I found my dress! To all my little Bridal Elves at Brilliant Bridal and Badass Consultant, Alli you are amazing and I promise I will send pics from my big day! You have made me and my family customers for life for all our future brides!! To everyone looking for an affordable, yet beautiful gown Brilliant Bridal at 43rd Ave & Thunderbird is hands down the best bridal shop in town!!
---
amazeing
Reviewed on

12/15/2014
KC S
I had a apsolutly amazeing experience at the mesa location of brilliant bridal my consaltant was amazeing she was patient and very fun i had my 2 small boys with me and she was interactive with them and amazeing she wasent pushie or anything she was aunist and careing i had a amazeing experince and found the dress i love
---
The friendliest place!
Reviewed on

11/25/2014
Cassandra R
I went in 2 days before my wedding and walked out with a smile on my face and a beautiful gown. Shea was wonderful! She was patient and knowledgeable and overall awesome! I never felt rushed or like I was any trouble to her. She even called a seamstress to make sure that I could get my dress altered in the little time I have left. I would recommend this place to any bride :)
---
Great service!
Reviewed on

11/16/2014
I went In yesterday with my sister after have been to many places before in search of the perfect gown! I finally found the one after trying on many bridal dresses so excited! Brandi was helping us and she was by far the best person I have had help me try on dresses. She was knowledgeable about the different styles/alterations and super nice!
---
I found the gown
Reviewed on

10/08/2014
They were very friendly and made everything so easy and fun
---
FINALLY a great experience!!! Ask for Ari!!!
Reviewed on

9/27/2014
Alexis M
Ari was my consultant today when me and 2 of my bridesmaids walked into Brilliant Bridal without an appointment. This is the 4th time I was trying on dresses and (to be honest, I bought a dress somewhere else about a month ago that I'm just not crazy about) Ari really went out of her way to help me tie corsets and bring more dresses in my size that we didn't see AND were still in my price range! When I finally had maybe 15 dresses narrowed down to 2, she encouraged me to try the 2 on again. To take my time and make sure that it was what I truly loved. She held one up over the other since they were the same style and when she dropped it, I knew exactly which dress to choose! Now I'm not a sappy person and I never thought that I'd cry over the dress thing, but it was hard to hold back the tears when you find THE ONE. My experience here was AMAZING and my consultant really made this experience extraordinary for not only me, but the 2 girls I brought with! HUGE THANK YOU TO ARI!!!!!
---
Dress Shopping Made Easy!
Reviewed on

8/25/2014
Maggie B
I loved this store! Kendra made dress shopping really easy, and pulled a beautiful dress for me just based on my description of what I liked. It ended up being the perfect dress! I also liked how they let us look through all of the racks of dresses and pull ones we liked. I'm excited to see how my dress turns of after alterations! (Its currently a size 10, and it needs to be a 4!)
---
Mrs. Natisha
Reviewed on

7/27/2014
Natisha S
The price of the dress was more than I expected. I purchased my dress after trying on 3 dresses. The sales girl listened to exactly what I asked for. I had to get alterations after purchasing the dress. They referred me to an excellent woman who made the alterations at a great price.
---
Best wedding dress shopping experience I could desire!!
Reviewed on

5/28/2014
Teresa T
I scheduled my appoint with Brilliant Bridal online and received an email confirmation soon after. I went with my mom, 2 sisters, and roommate to their East Valley location. We were greeted as soon as we walked in and began looking at their clearance rack dresses. We began setting some aside and the lady helping us put them in the fitting room. I have to say that the lady assisting me was the kindest and most helpful person I could imagine. She paid attention to comments I made and was full of suggestions as to how I could find my perfect wedding dress! I tried on each dress and she helped my clip it up in the back so I could go show my crew! It was a lot of fun and so crazy to see myself in a wedding dress! The other AMAZING thing about Brilliant Bridal is their super low prices for great quality dresses!! I ended up spending $250 which is what I wanted to spend and got a beautiful dress that was originally $1009! I HIGHLY recommend this shop to anyone looking for a reasonably priced dress and want a one stop shop! The AWESOME staff made everything SO easy!! Thank you, Brilliant Bridal!!
---
I felt like a princess
Reviewed on

4/18/2014
Tiandra
Shopping was fun. They listened to my wants and helped me find my perfect dress.
---
So helpful
Reviewed on

3/31/2014
Chelsey S
I had been to countless wedding dress places and was starting to lose hope when my bridesmaid told me about Brilliant Bridal. The moment I walked in I was shocked at the wide selection they had to offer. All the ladies there were super knowledgeable of what style would best fit my body but still fit the image I had of my dream dress.
---
Great place to buy a wedding dress on a budget!
Reviewed on

3/26/2014
Denise H
I went to David's Bridal before coming here to find my wedding dress. I love how helpful the ladies were here. They asked me what my budget was and showed me the dresses that would fit in that budget. They also had a payment plan that worked great for me because I was not able to pay for it all at once. They also were not pushing me to purchase a dress from their store, which was nice. They were willing to work with you to find your dream dress.
---
GGreat Experience
Reviewed on

3/11/2014
Maria C
The staff were wonderful and you can't beat the prices. I only wished they had more plus sized dresses to try on.
---
Great dress, great price, thanks Helen!
Reviewed on

2/25/2014
Lori C
Helen was amazing! I went to several other bridal shops looking for a dress and was rather flustered and confused by the time I got to Brilliant Bridal. I thought I wanted something simple and beachy but after talking with me Helen insisted I try something a little different. I was skeptical of the dress she pulled, but when I tried it on I instantly knew it was the one!! I wouldn't have found it without her expertise, and I can't thank Brilliant Bridal enough for making the dress buying experience so easy and fun. :)
---
Not bad but didn't find my dress there
Reviewed on

2/18/2014
Natasha M
I'm a size 18-20 bridal and I was so excited to go to Brilliant Bridal to see what options they had available. I wondered if I could get them at a good deal. Kendra was my consultant and she was really nice and attentive. Minus the fact that the shop was a bit warm. They did have some good dresses but very few in my size and not exactly my style. However, they do get new stock in every few weeks but I wound up purchasing my dress through another bridal shop. Overall Brilliant Bridal is a great place to check out to get name brand bridal dresses for a good price. Not quite the selection I expected in my size but a decent collection for other sizes.
---
Send Message