Home

Brittany Leigh Photography
Details
Engagement, Trash The Dress
Contact Info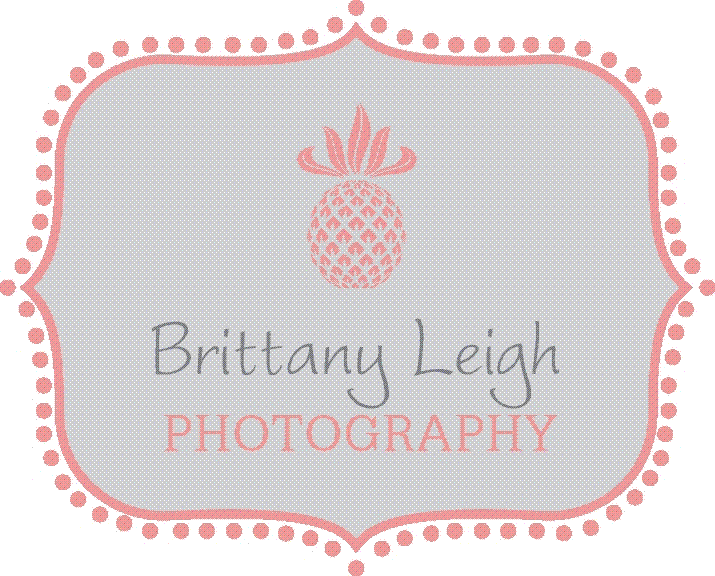 Reviewed on

11/02/2017
Shelby S
Brittany photographed my wedding on 9/9/17 and the photos came out absolutely amazing. We were cut a bit short on time to take all of the photos we wanted, so she generously gave us a reshoot of just me and my husband. Those came out wonderful as well. I can't thank her enough... Read More for all that she's done for us!
---
Reviewed on

11/02/2017
Maria R
Working with Brittany was a delight. Easy communicator. Punctual. Loved the preview photos she sent me when I was so anxious to see them, and was thrilled with the whole batch of photos when they were done. I look forward to working with her for other life events and will... Read More definitely recommend her for friends' weddings.
---
Reviewed on

12/01/2016
Kate B
Brittany was amazing for our 9/18/16 wedding. She is very sweet, easy to work with and very talented. She brought an assistant free of charge the day of the wedding. She granted all of my requests and the photos came out beautiful for a very, very affordable price. I would... Read More highly recommend her to anyone looking for simple, classic photography with a modern flair!
---
amazing
Reviewed on

7/14/2015
Alyssa S
Where do I begin!!!!!!! Not only is Brittany friendly and knows how to make you feel comfortable in front of the camera but she is amazingly talented. So far we have only had our engagement photos done with her but I can not say enough how beautiful they came out. We have... Read More gotten so many compliments from family and friends and I show them off to who ever will look and listen to me brag lol. I truly feel Brittany went above and beyond to make sure we were happy with our photos and I can not wait to see how our wedding day photos come out and I'm confident that they will be just as gorgeous. She was also very quick with editing and she was so patient with me I tend to be an anxious person and could hardly wait to see how they came out that when I asked her for a sneak peak she had that to me within hours.
---
Highly Recommended!
Reviewed on

11/02/2013
Monika P
Brittany is amazing! My fiancé and I recently had an engagement shoot done by Brittany and I couldn't thank her enough. She made us feel extremely comfortable the whole time and went above and beyond to get certain angles in pictures. Each one of the pictures came out absolutely... Read More beautiful and we couldn't be happier! She has always been quick to answer any e-mail I send her and we were able to get previews of the shoot the same day. We have been referring her to everyone we know. Absolutely looking forward to having Brittany shoot our upcoming wedding day!
---
I LOVE Brittany Leigh Photography!!
Reviewed on

10/02/2013
Mayerlis B
Brittany did an INCREDIBLE job photographing our wedding!! Not only is she a great photographer but she is offers a variety of affordable packages! We loved our engagement pictures so much and were happy to be able to fly her to Mexico to shoot our destination wedding. She... Read More captured all of the little moments and did not miss a detail of our special day. Our pictures are absolutely beautiful. I cannot wait until our next shoot!
---
Amazing Photographer with Affordable Prices
Reviewed on

8/17/2013
Tiffany J
Brittany is such an amazing photographer! Not only did she do our engagement photos but she also did our wedding photos. We couldn't be more pleased with her professionalism and creativity. She is very responsive to emails and phone calls leading up to the wedding and... Read More continues to be as we are receiving our pictures. This is definitely her passion and she really cares about her clients and getting that perfect picture! She went with the flow as well when certain things didn't go according to plan. She understood our vision for our pictures and captured them perfectly! I have already recommended her to family and will continue to do so! I would also recommend her to any bride looking for modern but classic wedding photos at an affordable price.
---
Talent, quality, affordability, and style!
Reviewed on

8/13/2013
Elizabeth H
My husband and I were looking for a photographer who would be able to "capture our day" in a photo journalistic style, but also mix in traditional wedding photography. We were also looking to not break the bank! I happened upon Brittany Leigh Photography on facebook, as one of... Read More my former classmates had used her for her wedding photography. I quickly fell in love with many of these photos and knew that Brittany had the talent we were looking for. What we were pleasantly surprised by was Brittany's affordability and wonderful personality! I really wanted someone who felt like a friend to photograph our wedding, as I was sure I was going to be nervous enough that day! Brittany delievered on all counts, our photographs are hands down GORGEOUS and she truely captured our day. She caught our personality, the feel of the day, and added so much depth to our photos. She captured moments that are so special! Brittany is truely gifted, I am thankful that we found her and would reccomend her to any bride! We'll be using Brittany for christmas photos and hopefully baby photos ;)
---
Friendly photographer, creative and beautiful photos
Reviewed on

1/08/2013
Jen L
Brittany is a real gem! She did our engagement photos last month and did a stellar job. She was very professional and friendly, putting us right at ease. She had so many great ideas and came up with poses and took candid shots that gave us refreshingly unique and lovely photos.... Read More With Brittany you are getting a real artist, and you get photographs that are not only lovely memories, but works of art in themselves!
---
Passionate & Hard-Working - a True Talent We Trust With Our Most Special Moments
Reviewed on

1/08/2013
Kate B
Brittany captured our engagement and wedding photos - she took time to understand our vision and personalities, and it came through in our photos. She was patient with my many questions and requests. As a bride, you are not able to see everything you might want to firsthand on... Read More the big day - your guests toasting and dancing, your husband waiting for you at the altar, and so on. But through pictures, these moments are brought to life! My expectations were high, and they were surpassed - I was in tears when we got our images back, in awe of the day we put together and the moments Brittany was able to capture. For example, our church has a balcony, and she took the initiative to sneak up there to snap some photos during the ceremony. This was a surprise to us, and to be able to look down upon the church, all of our guests and wedding party was irreplaceable! We can't thank Brittany enough for her dedication, love for photography and her clients, and upbeat, can-do personality. We are now expecting, and can say that we'll be visting Brittany for newborn photos when the time comes! We trust her with our most special moments and encourage you to do the same.
---
Ana
Reviewed on

12/08/2011
ann s
I'd highly recommend Brittany Leigh as a wedding photographer! Her pricing is reasonable and her photographs are beautiful. Brittany was super helpful throughout the entire process and very accomodating. Most importantly, the pictures came out amazing and I absolutely love...
---
We could not have asked for more!
Reviewed on

10/11/2011
Amy A
Brittany is an amazing photographer! She was a delight to work with. She captured every possible moment and without being "in your face" all day. She didn't miss a beat! She truly loves what she does and that comes through in her creative work. I've been showing off my... Read More wedding album for a while now and everyone who sees it says it is the most creative and beautiful album they have ever seen!
---
Great Pictures
Reviewed on

9/19/2011
Kerri G
Brittany was a fabulous photographer yet a little timid. Because of her timid personality we had to ask if there were certain pictures we could take instead of her taking control and advising us what to do which worked out fine. We were ableto get lots of personal, funny... Read More pictures...including golfing shots and many more fun ones. The pictures came out beautiful and she did a great overall job!!
---
Brittany Leigh photography
Reviewed on

6/14/2011
Jade L
Brittany was a fantastic photographer. She captured all the important moments as s kandids of our guest. She was totally in every minute and had a perfect idea and of every photo and also listen to what we wanted to capture. She included us and updated us on what she's done and... Read More our time frame. She was timely and blended well with our guest. We look forward to using her services again.
---