Home

Bryan Swisher Photography
About this Vendor
Photographer with a Personality
Details
Contact Info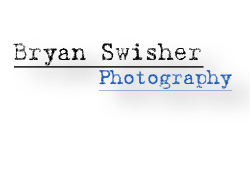 1030 N. Orleans St., Chicago, CA
Wonderful photographer!
Reviewed on

10/15/2012
Anne S
Like many couples, photography was one of the most important aspects of our wedding day. I was getting pretty discouraged at the high prices of Chicago photographers, until we visited Bryan Swisher. I was thrilled that his prices are reasonable (and less than a lot of Chicago photographers), he doesn't require that you sign up for expensive packages or albums upfront and his pictures are BEAUTIFUL. But I ultimately chose him as our photographer because after talking with him, it was clear that he'd respect our schedule. When I told other photographers that I didn't want the groom to see me before the ceremony, they whined that there wouldn't be enough time for pictures and tried to get me to change my mind and take pictures beforehand. But Bryan didn't have that response - when I told him we'd only have an hour for pictures of the two of us (to be taken during cocktail hour) he said it was no problem and assured me we'd get plenty of great pics in that amount of time. He didn't make it about him, instead he made it about us and our preferences, and I really appreciated that. In addition, we did get TONS of great shots and I couldn't be happier with how all of our wedding pictures turned out! Bryan is personable, professional, very efficient and overall just delightful to work with. He did a great job of capturing our big day and the albums he put together for us look absolutely gorgeous.
---
Pick Bryan! :)
Reviewed on

10/14/2012
Alex B
There was no question I wanted Bryan to photograph our October wedding. After seeing some of his photos of a friend of a friend, I knew Bryan was talented from day 1. After meeting with Bryan, it is apparent how much he loves what he does. He is organized, easy going, and super fun to be around, which makes taking photos FUN! He did not miss a beat at our wedding and we got fabulous photos as a result! Additionally, He turned our proofs around in a week, which is pretty impressive! Without a doubt, I would recommend Bryan to anyone looking for a photographer in the Chicago area!
---
AMAZING Photographer!!
Reviewed on

10/11/2012
Rachel B
Bryan was truly amazing to work with. The photographer was the most important to me at my wedding and Bryan truly surpassed my expectations. I sent him 10 pages of cute wedding photographs that I liked (not expecting him to get all of them, but show him my taste in pictures), and he captured every single picture! We had a party bus take us through Chicago to get nice city views and I didn't have to worry about a thing because Bryan guided the driver to every location. I didn't think we were going to have time to get all the pictures but he made sure it was done and that we were at the banquet hall 15 minutes earlier than I told him. He is very personable and easy to work with. Most of all, my pictures turned out better than I could have ever imagined. I am so happy that I had Bryan capture all the moments of my wedding.
---
Rachel and Dave's Wedding
Reviewed on

10/10/2012
Beth B
We used Bryan Swisher as the photographer at our daughters wedding. The wedding was fantastic and Bryan was fantastic. His work is terrific, his creativity very good. It's the extras that we were so pleased with. The wonderful places he took the wedding party for special shots around the city of Chicago. He never missed an important shot and never seem to be in our face all the time. He even scrabbled to help the banquet hall when they forgot to bring out the bread before a blessing. We would highly recommend Bryan, he did a great job.
---
Personable
Reviewed on

10/08/2012
Brooke L
I am truly amazed every time I look at my wedding album, it is perfect! Bryan captured all of the moments that I wanted and the ones I didn't even know I wanted. He was very personable and fun to work with through out the whole process. I even hired him for my baby's newborn pictures, which also turned out excellent. He will not disappoint you, hire him.
---
So thrilled!!!
Reviewed on

10/08/2012
Kristina W
We had the best experience with Bryan Swisher Photography. Bryan was beyond professional and he had an amazing eye for beautiful opportunities when shooting us the day of our wedding. The photos reflected everyone at their best and captured all of the special moments of the day. The quality of the photos were more than we could have expected. We received the proofs for viewing less than two weeks after our wedding and we were able to begin ordering them online. We look forward to working with Bryan again and we be referring him to any family and friends when we are given the chance.
---
Could Not Ask for Anything More!
Reviewed on

10/02/2012
Angela D
I had Bryan Swisher shoot my wedding and I cannot stress enough how happy I am with the results! I have beautiful pictures and memories to last a lifetime. Bryan is the quintessential wedding photographer...he embodies every quality you could ever ask for! Charisma to keep the energy level high, passion to ensure he's catching all the right moments, expertise to capture the best angle possible, a discreet demeanor so he doesn't intrude...professionalism, friendliness...I could go on and on! Everyone commented on how "he seemed to be everywhere" - but you didn't know it. I had so much fun looking through my proofs and seeing all the little moments I missed. Bryan is very personable and in talking with him, he shared with us that a couple was flying him to Hawaii to shoot their wedding. After the wonderful experience we had, I would fly Bryan to China and back if I had to! If you're looking for a wedding photographer, why on earth would you go anywhere else?
---
So happy with our photographer!
Reviewed on

9/30/2012
Robin S
I could not have been happier about my decision to hire Bryan Swisher as our photographer. I would highly recommend his photography services! He is an excellent photographer and he genuinely cared about us and his work. Our wedding was 6/30/12, and he was professional from start to finish. Bryan was available by email or phone to discuss my ideas and expectations prior to our wedding, and he responded to me promptly. Our wedding party frequently expressed how much they liked Bryan and that they could not wait to see the pictures. We had an outside ceremony and it was hot; needless to say, people faded fast, especially the kids, and Bryan still managed to capture beautiful photos. I must mention how impressed we all were of his ability to work with kids! He was innovative and worked with our group to create unique photos. In addition, he was flexible with small changes in plans that day. At the reception, Bryan effectively took photos of our guests, details, and memorable moments. I felt that he had the right amount of presence and transparency throughout the day; he was there when we needed him and he also allowed us to enjoy our day. After the wedding, he promptly sent the proofs to us and allowed us ample time to view them. As expected, the photos were beautiful. I met with him about putting together and album and I was happy with our options. I'm looking forward to seeing the finished product!
---
amazing photography and service!
Reviewed on

9/22/2012
Jenny R
My husband and I got married on 3/24/12. We selected Bryan Swisher as our photographer due to a referral from a friend of ours and previous client of Bryan's. My husband was skeptical on the price, but agreed because I was so excited about meeting a photographer who confidently said YES to my requests instead of telling me I needed to change my plans to fit their schedule. During the planning process, he was quick to respond and answered all of my questions thoroughly, he was honest about his price and abilities, and was just overall an enjoyable person to work with during such a stressful time. On the day of our wedding, Bryan was on time, dressed professionally, fit right in with our friends and families, took all of the pictures I requested (and then many more!), and was efficient. During the ceremony and reception, I barely even noticed he was there and yet he took the most amazing pictures! Everyone in the wedding party really enjoyed working with him because he meshed so well with whoever was around. After the wedding, my husband ended up saying that the money spent on the photographer, though out of budget, was the best money spent :) We also just received our photobook and parent albums recently, and they are more than I could have ever asked for! I look at my album every day, and show it off whenever I get the chance. Bryan will be an amazing addition to anyone's wedding, and you would be lucky to have him as a photographer. I would (and have!) recommended him to anyone getting married in the Chicagoland area. Thank you, Bryan!
---
More than I could ask for
Reviewed on

9/16/2012
Amanda R
From our very first meeting with Bryan until our wedding album arrived in the mail, he has exceeded our expectations. Bryan sat down with us and really took the time to get an idea of what our expectations were for the photography for our wedding as well as our engagement photos. He had fantastic ideas for photography locations around the city and helped us decide what would work best for us. After our engagement photos came in, we knew we had made the right choice in choosing Bryan for our wedding. The pictures were just stunning. Bryan was extremely professional from the minute he arrived early to the last photo taken. He talked with us numerous times to make sure he knew what photography style we wanted and what the timeline of the day would be. Bryan made sure too get certain pictures we had requested of him through our conversations and emails before the wedding. He did not miss one shot and even surprised us with all of the amazing moments he caught through the day. Every picture he took turned out beautiful and it took us forever to pick the ones we wanted in our album. We were shocked when the photos were ready in less than a week! Bryan met with us again too help us pick the album we wanted and he guided us through all our options. We have gotten so many compliments on our pictures and everyone that was at the wedding told us how professional he was and how he had a special way of capturing everything without being "in the way." My maid of honor was so impressed with him that day and with how the pictures turned out that she is now having Bryan as her wedding photographer. We loved his work and would recommend him to anyone that wants their wedding day to be captured perfectly.
---
Stunning photos and Album!!!
Reviewed on

9/15/2012
Judy S
I have been meaning to write a review for a while. The photos were beautiful and Bryan was amazing the day of our wedding and the album is a work of art. I feel like I am in a magazine! Bryan has quite the creative eye. He was taking pictures that day and I didn't even know it! He captures all the details and he is really good at putting together groups on the alter so I didn't have to worry about it. He is also funny and my parents really enjoyed having him there. Bryan makes you feel comfortable so you can relax and enjoy the day. I highly recommend calling him! He books up fast!
---
Like One of the Family
Reviewed on

9/14/2012
Patricia B
I am the grandmother of the bride (Abby) and thoroughly enjoyed watching Bryan in action. He was everywhere. He captured so many extra candid shots without seeming to be in the way. He showed interest and respectforf me as one of the oldest ones in the bridal party. My husband and I were the only grandparents there. He was enthusiastic about his work without being pushy. Thanks, Bryan!
---
I couldn't be happier with Bryan!!!!
Reviewed on

9/14/2012
Hannah F
I can't say enough wonderful things about Bryan Swisher. He listened to all my concerns and captured all of my ideas. He is also better with customer service than some other photographers I interviewed. My husband and I are in our mid thirties and we are trying to start our family. I will use Bryan for our baby pictures...
---
Stop Wasting Time....Hire Bryan Swisher!
Reviewed on

9/13/2012
Thomas H
As I realize people planning a wedding are short on time, I will get right to the point with this review. You don't need to spend any more time looking for a photographer, you WILL BE THRILLED you hired Bryan. Bryan is as friendly and warm a person as you will meet. His prices are very competitive. And most of all, his photography is OUTSTANDING! Like most grooms, I did not know a lot about wedding photography. Bryan made it easy. On the day of our wedding, he worked incredibly hard for us. It was about 86 degrees and he hustled like crazy to get the best shots for us! His videographer worked equally as hard as well. When we got our wedding proofs online, my fiancee and I could not peel ourselves from our chairs. There were so many proofs to choose from! As many of our guests told us, YOUR PICTURES ARE GORGEOUS! YOU ARE GOING TO HAVE A DIFFICULT TIME DECIDING WHICH ONES TO PUT IN THE BOOK. Bryan did a great job of telling our wedding day story through his pictures. He is creative, will see things to use in shots no one else would think of, but without being "too artsy." I can't say enough about Bryan and his product! TH
---
He captured it all!
Reviewed on

9/13/2012
Claire S
I don't know how he did it, but Bryan was everywhere without being in the way. We can't believe all the great candid shots Bryan got on our special day. The formal photos taken before the ceremony were amazing and expected, after seeing his work with the engagement and bridal photos, but all the wonderful shots he took during the ceremony and reception are the ones that are so special because they record the sweet interactions and the joy of the day.
---
Go with Bryan!
Reviewed on

9/12/2012
Abby K
Bryan made taking the pictures for our wedding a memorable and enjoyable experience. Our whole bridal party couldn't stop talking about how much fun they had taking pictures and how creative he was. We had a big group and he handled everyone in a fun and organized manner! I gave Bryan a long list of shots I wanted and he got them all for us without even any sort of reminder. He pays so much attention to detail, when we looked through our pictures there were many things we saw that we didn't even see on our big day! Our pictures truly are keepsakes that we will have for the rest of our lives. He took so many pictures too! We definitely didn't need 2 photographers like many people will tell you. He took the time to have a phone meeting with us and meet with us in person before we hired him, which meant a lot to us. He valued getting to know us and our style which really showed in our pictures. Call Bryan today he is the best there is!!
---
Awesome Photography
Reviewed on

9/30/2011
Dana E
Bryan Swisher is an excellent photographer. He captured every moment of our wedding day- like literaly every moment. He is so easy and fun to work with. He really makes you feel comfortable. We were able to view all the photos of our wedding 4 days after the wedding. We didn't order an album but we got the disc with our prints and free 4x6 pictures about 3 weeks after the wedding.
---
Bryan Swisher Photography
Reviewed on

11/17/2010
Holly K
Bryan Swisher was the best photographer. He was timely, professional, and affordable. We compared his rate with others in our area and he was quite reasonable - but the quality was so much better than any of the other photographers we considered! Our pictures turned out beautifully - some were creative, some traditional, but all were gorgeous. The one thing we refused to skimp on was the wedding photographer - and we made a great choice!
---
Review for Bryan Swisher Photography
Reviewed on

10/20/2008
Courtney C
He was awesome did a great job. Everyone loved him and he was great to work with.
---
Send Message