Home

B-Sharp Entertainment
About this Vendor
Exceptional Events Start Here
B-Sharp Entertainment is the detail-oriented company that delivers the perfect mix of music and fun for the best times of your life. We know great music, we love our clients, and you'll love our services, from award-winning DJ entertainment to event lighting, photobooth rentals and live music.
Details
Classical, Country, Disco, Hip-Hop, Jazz, Pop, R&B, Rock, Latin, World Music
Ceremony, Reception, Wedding
MC Services, Recorded Music, Sound Equipment, Music
Contact Info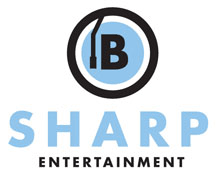 Raynham, MA
Providence Newport Boston
Above & Beyond Expectations!
Reviewed on

7/20/2015
Lauren H
I do not even know where to begin when talking about how perfect Brendan was to work with before the wedding, during the wedding, and even after. Brendan went above and beyond expectations and if I could give him 10 stars I would. An example is we did a choreographed dance and when we sent him the music from our choreographer, he fixed the sound, fixed transitions, and created a final piece that my husband and I were so excited to surprise everyone with! He nailed it. His talent and skills on the piano during cocktail hour was exactly what we wanted. Brendan was so easy to work with and professional through and through. I wish I could relive that night and most of it was because of Brendan! B-Sharp had everyone on the dance floor all night!! Trust me when I say you will not be disappointed with B-Sharp Entertainment!
---
Non-stop dancing at a daytime wedding!
Reviewed on

8/09/2014
Alison L
B-Sharp entertainment helped make our wedding a great party. We planned our wedding remotely; Brendan was flexible about having planning calls when it was most convenient for us. The planning website was easy to use and it was fun for us to be so involved in the music selection, especially because we have some strong opinions about music. Brendan also did his research, we had some unique music requests and Brendan previewed all of them well in advance of the wedding and he had access to all of them, which was important because then the original was played at the wedding and not a cover of the songs we wanted. Our biggest demand was that we didn't want any cheesy stuff, like games and Brendan stuck to that solidly. Many DJ's now present themselves as MC's or entertainers but we wanted a DJ who could blend in with the party and he really did. At the wedding, we felt like every song he played was one of our requests; it was like having your own personal radio at the wedding. Brendan was also able to read our music style from our request list and also read the crowd. Despite the fact that this was a daytime wedding, everyone was up and dancing the whole time and he completely respected the "do not play" list. All our guests had extremely positive things to say about Brendan and his work, as well. We would highly recommend Brendan to others in the area.
---
Awesome Job!
Reviewed on

6/10/2014
Martha B
We had the best time with Brendan at our wedding this past weekend! He was involved with ceremony music, cocktail music, and provided outstanding DJ service throughout dinner and dancing! Brendan got the energy going and LITERALLY everyone was on the dance floor! Brendan played the perfect mix all night long and I know that all our guests heard a song, if not many, that they love. Brendan even played a special request for my husband and I that was like us getting a second "first dance". All around, an excellent experience and job well done by Brendan!
---
Awesome DJ !!
Reviewed on

3/24/2015
Jess D
Brendan, You did an amazing job at our wedding!! You are truly a great DJ, We left out so much for you to have to fill in as far as music wise ( even our entrance song ) and you nailed it all on your own !! Everyone had so much fun they music was right on with what we like !! I would recommend you a million times to friends and family , thank you very much for being our awesome Wedding DJ !!! :-)
---
Great DJ
Reviewed on

1/04/2015
Brendan did a fantastic job as DJ at our wedding. He returned calls and emails promptly and was very receptive to our requests. His timing of the flow of the reception was great, as were his music choices. Guests were up and dancing all night long due to Brendan's music selections. There were songs that appealed to the wide variety of the ages of our guests. Brendan's website was easy to navigate and we were able to make music selections for various parts of our reception online. I'd highly recommend Brendan's DJ services.
---
Perfect
Reviewed on

11/11/2014
Kate B
Brendan was the absolute best. Friendly and accommodating; he played all of our favorite songs at exactly the right times. He was very subtle and never made himself the star of the show. Highly recommend him!
---
Great DJ! You won't be disappointed!
Reviewed on

11/01/2014
Kelly m
Brendan of B-Sharp Entertainment was great! Having him as our DJ was one of the best wedding decisions we made. He answered all of our questions prior to the wedding and was able to put me at ease about our uneven wedding party. I was a little worried about how it would look for introductions, but with Brendan's advice everything turned out great! He was also able to give us some recommendations for song selections. Just by sitting down with us for a few minutes it was as if he knew what songs would work perfect for us. We received so many compliments on the music, and our guests got a kick out of our song selection for when we walked down the aisle after the ceremony (the song was Brendan's idea!). Brendan is awesome and I would recommend him to anyone!
---
Highly Recommend!
Reviewed on

10/28/2014
Nicole L
My husband and I used Brendan Lafferty and B-Sharp entertainment for our DJ as well as a photo-booth and we could not have been happier with our decision. Brendan was incredibly easy to work with. He made the planning process simple and helped us plan out our reception. I loved his online music manager. During the wedding, Brendan did everything we asked and was always professional. He was not front and center like some DJs I have seen, rather he was more behind the scenes. He would check in with us and make sure everything was going as we hoped. Our guests kept commenting on how wonderful the DJ was and everyone danced all night. The Photobooth was great! The set up and props were really nice and our guests had a great time using it. Dan and I had a great time looking at the book of photobooth pictures they gave us at the end of the night. They even mailed us a USB with all of the pictures on it. We highly recommend using B-Sharp Entertainment for your DJ or Photobooth services!
---
Amazing Wedding DJ!
Reviewed on

9/14/2014
Christine G
Highly recommended!! Brendan did a fantastic job at our wedding!! It was 3 weeks ago and our guests are still raving about him. He set the mood and people could not wait to get on the dance floor. EVERYONE was dancing- people of every age and even people who are known to never dance at weddings. We used him for our cocktail hour and reception. We shopped around for DJ's and were SO happy we went with Brendan. He was so professional and was attentive to every question and request we had. He stuck to our "must play" and "do not play" lists and was really great at reading the crowd and taking requests from our guests. The best thing about Brendan is that he made us feel confident that he had everything covered and that we wouldn't have to worry about a thing. We were all on the same page and the night couldn't have gone better. Thank you Brendan!
---
Best DJ ever!
Reviewed on

9/08/2014
Nicole S
Brendan is amazing and was one of the best wedding vendor's we worked with!! We picked him for piano, lighting and DJ services. Brendan conducts himself in a professional and classy manner. The lighting looked amazing in the cocktail area and ball room. There was plenty of lighting and the color was vivid. We also had a custom monogram made that was displayed on the dance floor. From the planning process to the wedding, Brendan was great with communication. Anytime I called or emailed I received a prompt response. He also has a great website to enter in all of your requests and event details. During the reception he checked in to make sure we were happy and ask if we needed anything. Something I really appreciated about Brendan was his honesty. When researching parent, anniversary and intro songs he shared his experiences of how the song worked for other couples (ie. song to short, not popular, song to fast). Using his knowledge and experience we were able to select a great list of songs that kept our guests dancing from the intro's to last dance. The floor was ALWAYS packed with everyone from teenagers to our 88 year old grandmother. We heard nothing but good things from our guests about Brendan's song choices. I would highly recommend Brendan for your event !
---
Great DJ experience
Reviewed on

7/30/2014
Meaghan M
For our recent wedding we hired B Sharp Entertainment for our DJ services and lighting and it was not only exceptional that day but it was incredibly flexible leading up to our wedding day. We only had to meet with Brendan twice which was convenient for our VERY busy schedules. You can completely design your music for your wedding day right online in your own personal account. From ceremony music to reception music-it covered all the bases. The day of our wedding Brendan was very professional and kept everything running smoothly. I am a dancer as are all of my friends and I thought Brendan played an excellent mix of music for all. Everyone had a great time and the pink up-lighting was incredible! I would recommend B Sharp Entertainment to all of my friends planning a wedding.
---
Girl, you know it's true...B-Sharp Entertainment is for you!
Reviewed on

7/29/2014
Stacey M
"Our style is fun, upbeat and positive, but never cheesy. We won't turn your reception into a circus, and we'll never do anything that could embarrass you or your guests." These words were what jumped out at me when I looked at B-Sharp Entertainment's website. We've all been to events with cheesy, over the top, classless DJ's. As a bride, it was one of my worst fears that I would end up with one of THOSE guys for my wedding. However, as soon as I had my first conversation with Brendan, I knew he was anything BUT that. He answered my first email promptly and made phone contact soon after that. One of my main concerns was that I was working with a budget, which I let him know up front. He was understanding of that and was willing to give me a rough estimate over the phone, just to make sure that we were on the same page. I found this incredibly refreshing after encountering several other DJ's who would flat out NOT talk money, and worst of all one who made me and my fiancé sit through 90 minutes of light displays, slide shows, and self-flattery, shutting us down every time we asked what his price range was (only to eventually find out that he charged $10,000 for the evening!) Brendan's rates were reasonable, his schedule was flexible when it came to meeting in person, and it was evident right away that he loves what he does. He has a great sense of humor and was SO easy to work with, and he totally let us set our theme for our wedding, offering helpful advice where we needed it and some great suggestions. He picked up our vibe right away and was open to our ideas (even though some of them were a little silly or unconventional). We knew we had found our guy and we were not let down! Brendan arrived at our venue early on the day of our wedding. His appearance was neat and professional (something I know all you brides worry about when it comes to your vendors), and his presence throughout the evening was the same. He was a great host, he played all the songs we really wanted to hear (and none that we didn't) and he was really in tune with what the guests wanted. Our dance floor was packed from the minute he opened it up, right 'til the very last song. Brendan made our wedding night the best party of our lives, and I can honestly say that it wouldn't have been the same without him. We would (and will) recommend him to anyone looking for a DJ!
---
We danced all night!
Reviewed on

6/14/2014
Jennifer P
Brendan was my DJ for my wedding reception, and I highly recommend him. He is very professional and was super responsive whenever I emailed him. He kept the dance floor full all night, which was awesome. The whole reception was seamless--totally perfect! Thank you, Brendan!!
---
Excellent DJ & photo booth
Reviewed on

5/13/2014
Nicole B
We used Brendan for our wedding this past weekend and all around he did an excellent job. He was professional, thorough, responsive, and knowledgeable throughout the whole process. Quality of Service - all around excellent. Very professional website and extensive song list to select tracks to play and not to play. Allowed for us to do just the right amount of customization. It also accepts payment in a variety of ways which was convenient. He also provides a list of different common wedding events that you may want to include and offers suggestions about what you might want to add. For example he had a great suggestion for our centerpiece giveaway which is something that we had forgotten about until he brought it up. The photo booth was also excellent in terms of quality of photos, organization of photos, and the level of service from the attendant. We also had uplighting which I didn't really notice during the night (too busy dancing :P) but other people thought was lovely. Responsiveness - superb. spoke with him several times before our wedding and made himself available at times convenient to us. Professionalism - also excellent; both beforehand with all of the planning and also during the event. this also extends to Chris who operated the photo booth at our wedding. Brendan talked us through everything in the plan for the reception and then executed the plan flawlessly. Value - Excellent value. We had quotes from a few different DJs and Brendan came in right around the midpoint of the quotes. The quality of the product for the price is excellent though making his services an outstanding value. He has great skills as a DJ and an MC. The photobooth service was excellent for quality and service. The uplighting was good as well. Flexibility - Excellent.
---
Photobooth and Uplighting--- awesome wedding add ons!
Reviewed on

12/01/2013
We worked with Brendan for dramatic uplighting for our reception, as well as to have a photo-booth for guests....both worked out great. Brendan was professional, easy to work with, prompt with communication and friendly! He was 100% reliable, and we would highly recommend him. Brendan's uplighting was beautiful and really transformed our space. The Photobooth was a lot of fun for guests, and their pictures were made into magnets for give aways. They also made a great keepsake / guest book for us. While both of these services were non-essentials for our wedding, we are so happy we did them because they definitely enhanced the evening!
---
Great DJ!
Reviewed on

11/25/2013
Meghan B
There is a reason why Brendan is voted one of the best for a few consecutive years. Responsive, creative, flexible, and professional we could not have asked for a better DJ. Brendan's online forum is a really helpful planning tool for a busy bride and groom. I would recommend him to any wedding in the area!
---
Awesome awesome awesome!!
Reviewed on

11/03/2013
Jana B
Brendan and B-Sharp entertainment did such an amazing job at our reception. Brendan is great to work with, giving us awesome suggestions for songs to play during the cake cutting, parent dances, etc. He played all the perfect songs during the reception and keep the dance floor packed all night long with awesome song choices that everyone loved. He made sure that the reception flowed perfectly and kept everything running on time. We had such an amazing time and the dancing was non stop all night thanks to Brendan. Definitely recommend him for any Bride looking for an awesome DJ! He is able to feel out a room and know what songs and genres people are dancing to the most and keep it going to keep the party rocking all night long!
---
Dj
Reviewed on

10/15/2013
Shantelle B
Was ok did not play really what I wanted . Not worth all the money . Photo booth was awesome though
---
Excellent DJ
Reviewed on

10/09/2013
Brendan was a joy to work with. From our first meeting, my husband and I felt at ease. We could customize our music as much as we wanted. We chose a few must plays and do not plays, but let Brendan do his thing. Brendan was very intuitive to the crowd. He played a variety of music that appealed to everyone - young and old. Everyone was dancing until the end! We had many complements regarding the music at our wedding. Brendan is a fantastic choice! His first priority is the bride and groom, but, again, appeals to everyone. Would highly recommend him! He is very professional and easy to work with.
---
Amazing DJ!!!!
Reviewed on

10/02/2013
Joan R
Brendan Lafferty was highly recommended to my husband and I, and let me tell you he did not disappoint in one bit. Great energy and friendly, which to me it's a plus. Kept everyone on the dance floor all night. I would definitely hire him again. He also provided us with the lighting and photobooth, which it was amazing! To all future brides or anyone who's looking for a great DJ, Brendan Lafferty is your DJ to go to. Thank you so much again Brendan for your fantastic services on our special day!
---
B-Sharp
Reviewed on

9/09/2013
We could not be happier with Brendan! Brendan removes all stress and anxiety by making himself available at all times and responding to any questions or requests in a quick manner. Brendan's website/client account make putting together a playlist so easy. Brendan is a true professional and is gauranteed to make your special night smooth and seamless. I would recommend Brendan to anyone and feel extremely confident in my recommendation. Bottom line...Brendan is the man and YOU WILL BE satisfied!
---
Amazing, professional, flexible, fun, and just a great choice all around
Reviewed on

8/28/2013
Tim S
I don't think that people realize how important a DJ is to the wedding. They might think "Oh, whatever. They'll play some decent music and we'll be great. If there's booze, who cares!?" You should and if you can, you should hire Brendan. Here's how it happened with us: - We had no clue what to do when it comes to choosing a DJ. We had googled some basic questions to make sure we don't get screwed and I was typically kind of paranoid when it comes to wedding costs and services anyway. So needless to say we were a bit worried about this part. - We found B-Sharp and Brendan kind of by accident and after one phone call it was clear this was the person we want right next to us on the day of. - The first phone call was basically him going over how he does business, pointing out that he doesn't use knock off songs when it comes to his playlist. It isn't a Rolling Stones knock off, its the real deal. I want to stress this point as an aside. Ever been to a wedding and you're dancing and then realize "Hey, something seems... off about this song?" It's because the DJ didn't invest in the full song database list and doesn't want to pay the fees associated with playing that true version of the song. B-Sharp invests in giving you a FULL suite of songs. And if you want the knock off? Then go ahead and play Susan Boyle's "Wild Horses." - That first meeting went over what we love as a couple for music. Subsequent planning was done via email or quick phone calls and through his very easy to use website for song selection. - The website is very cool and well organized! And it helps break out songs you might not even realize should be considered. - We live out of state in Illinois so all the planning was pretty much remote except for the final meeting. His office is clean, very comfortable, and overall made myself, my bride to be, and mother in law not only excited but ready to rock. THE DAY OF! - He was on time and fully set up when we needed him there. He worked with our weird requests for coordination, such as the fact that we had Wally The Green Monster (Boston Red Sox mascot) show up and would need an intro. We were complicated and he rolled with it while also providing a beautiful lighting setup that shifted throughout the night. It was simple but elegant. The songs that we didn't choose but up to Brendan were great and kept the crowd bumpin' all night. And NO CHICKEN DANCE! I cannot stress how important this was to me to not have any hackey songs played that would be at most weddings. If my drunk aunt came up and ask for it to be played and we had put that on the DO NOT PLAY LIST it wasn't going to get played. Choosing a great DJ for your special day (energy and flow are vital to having a good time and music plays a huge factor into that)is really important to ensuring folks have a great time. But also make things easier on yourselves by choosing B-Sharp Entertainment. It'll be the best investment you make - besides the long term one of being married to your partner, of course. :)
---
New England's Best DJ Services!
Reviewed on

6/17/2013
Aimee B
B-Sharp Entertainment was absolutely incredible! Brendan played great music all night long and kept the dance floor busy! My wife and I were planning our wedding from out of town, but Brendan was wonderful at meeting with us when we were in town and B-Sharp's website was extremely user-friendly and made it really easy to suggest music and plan out the entire reception! I would definitely recommend B-Sharp Entertainment to anyone planning a wedding in the New England area! So many guests came up to me after the reception saying how much fun they had and how great the DJ was. Thanks to B-Sharp Entertainment, our wedding was the party that we hoped for!
---
great entertainment
Reviewed on

5/28/2013
Lauren D
We rented the photo booth from B-sharp entertainment for our wedding after I saw it at a bridal show. It is up to date with touch screen and nice and compact. The attendant at the booth was very helpful when we had glitches with the screen freezing. Not his fault but it was still happening so he did do us the favor of staying open a little bit later than scheduled. My only thought is I wish I brought more props for variety! Overall, I got a zillion compliments about how fun and entertaining it was and that it was a definite must. "This is the most fun wedding I've been to in a long time!" is something I heard multiple times and it was always after leaving the photo booth :) We thoroughly enjoyed getting the book of all the strips from the night.. so glad we will get to laugh and reminisce about the really fun time everyone had over and over again... Go B-Sharp!! Thank you for a great time..!
---
Amazing!
Reviewed on

3/21/2013
Cheryl W
Brendan was an absolute professional. He put us at ease and helped us make decisions that made our wedding a blast. He met with us twice, and had numerous email contacts to make sure everything was going as planned. Going into the wedding we had nothing to worry about. I cannot say enough good things about the wedding! Brendan was an excellent DJ who kept the crowd on the dance floor the whole time, except when the guests were enjoying the photo booth! Everyone loved going into the booth and getting the pictures as a souvenir.
---
Send Message