Home

byAmanda Event Studio
About this Vendor
byAmanda Events Studio: Wedding Planning and DOC
byAmanda Event Studio is an NYC based wedding planning and Day of Coordination Studio servicing couples in the 5 boroughs and the surrounding tristate area. Owned by Amanda O'Callaghan, a 15 year veteran of the wedding industry. Specializing in down-to-earth and affordable celebrations.
Details
Engagement Party, Getting Engaged, Honeymoon, After Party, Bachelor Party, Bachelorette Party, Bridal Luncheon, Bridal Shower, Day After Brunch, Rehearsal Dinner, Welcome Party, Rehearsals + Parties, Ceremony, Cocktail Hour, Reception, Rehearsal, Wedding
Destination Wedding Packages, Destination Wedding Planning, Destination Weddings, A la Carte Wedding Planning, Budgeting, Day-Of Coordination, Full Service Wedding Planning, Honeymoon Planning, RSVP Tracking, Wedding Website, Planning
Contact Info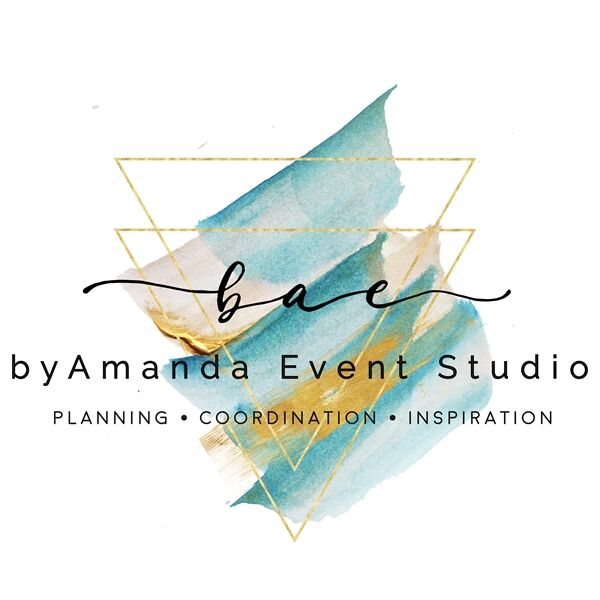 Reviewed on

11/27/2016
Kristin D
In short, you need Amanda for your wedding. Amanda reduced the stress I had about my wedding both on the day and in the months before the event. I could not recommend her more highly. Although I am sure she would blow the full-on wedding planner process out of the park, for me,... Read More Amanda was a "day-of-coordinator". That being said, I didn't use a lot of the tools that Amanda provided to help stay organized and on top of wedding planning (lists, reminders, payment, guest count etc) since I had my own organizational methods. I will say though, that it was great she provided all of those tools even though she wasn't planning the whole wedding and I could see that being very helpful if you were just getting started. In our wedding, Amanda helped evolve the timeline, coordinated confirmations with vendors and made the day-of go so smoothly that I didn't have to think or worry about anything. My wedding was in Brooklyn and she even helped drop of and pick up items from the venue, storing them overnight for us. Amanda is professional, extremely on top of things, responsive and spent time with us to fully understand our vision for the wedding. On the day of our wedding, I felt 100% confident entrusting Amanda with every detail and I was free to enjoy the day. Everything went perfectly under Amanda and her assistant's watch.
---
Reviewed on

11/01/2016
C B
Amanda coordinated our wedding and she was a life saver. With all the money you spend, Amanda was by far the best value and most valuable. Highly recommend.
---
Reviewed on

10/31/2016
Eric S
Amanda helped plan our wedding suggesting and handling locations and vendor negotiations, and running the day of the event. She was fantastic and very professional. The process went very smoothly, and her recommendations let to a great day. Our wedding went off without a... Read More hitch, and many of our guests commented on how much fun the had. Thanks Amanda!
---
Reviewed on

10/31/2016
Sarah L
First things first: whether you need day-of coordination of full-service planning, you are getting a PRO when you hire Amanda. I knew this when making the decision to work with her; but her experience and expertise just became more and more clear throughout the process -- and... Read More especially on our wedding day. She is someone who you will confidently trust to make game time decisions and execute your wedding better than you envision it. Next important point: Amanda is an amazing person to be around. From pre-wedding meetings to the big day, Amanda has a good vibe (especially for the down-to-earth bride) and you want all the good juju you can get on your wedding day. There's nothing better than having an A-team of vendors that you LOVE. The details: Amanda was my DOC for my September 2016 Prospect Park Boathouse wedding, and she nailed it. She's well-versed in many Brooklyn/NYC venues, but the Boathouse is a unique one (vendors only have 2 hours to set up, so you need someone calm and in control running the show!). There were 100 moving pieces, but Amanda was a total pro and if she was stressed at any point, it didn't show. ALL of my vendors raved about how much easier the day went because of her (including the coordinator at the venue), and I know that I didn't feel an ounce of stress/the event ran flawlessly. I can't recommend working with Amanda more enthusiastically. She is amazing!
---
Reviewed on

10/25/2016
Courtney D
Amanda did such a fantastic job coordinating my wedding reception at Housingworks that I hired her to be our day-of event coordinator. I really appreciated her easy-going, yet very professional approach. She kept all contracts very well organized (I just stumbled across the... Read More shared Dropbox folder she organized just the other day and marveled at how easy she made it) and I didn't worry about a thing on our wedding day. At the same time, her relaxed air kept what can easily become a high-stress situation very calm. I definitely recommend her.
---
Reviewed on

5/29/2016
Rama R
We can not express how much her expertise helped to weave the perfect night. First, she were deftly able to corral our large, energetic families for our complex ceremony...a rather heroic task in itself. She found us the perfect DJ, a joyful photographer, a unique florist and... Read More orchestrated the countless details of the rehearsal dinner and guest brunch the morning after. We were floating on a cloud the next day thanks to her hard work behind the scenes to make things appear effortless. She gave us sound advice, shared her coconut snacks and humor, and kept us on track despite our desperately poor ability to navigate any web-based platforms. For all these things we are grateful. Amanda made this most important evening of our lives effortless so we could simply feel and share the love with our friends, families, and each other. Hats off too to Housing Works Bookstore Cafe. The venue was magical, the food delicious, and the staff professional and kind, calming the nerves and making everyone comfortable throughout the night. Amanda and her team were brilliant.
---
Thank you, Amanda!
Reviewed on

1/11/2016
Margarita A
We started working with Amanda in the early stages of our planning process. She kept us organized and on track. Amanda recommended our venue, caterer, photographer, DJ, stationery vendor, and cake vendor. We were happy with all of them! Because of byAmanda Events, our... Read More wedding planning went smoothly and our wedding day was stress-free. Many of our friends said that our wedding was the best wedding they had ever been to. Thank you, Amanda!
---
Amazing and Top Notch
Reviewed on

10/18/2015
James W
Amanda's thoughtfulness and attention to detail made our wedding an incredibly, beautiful, elegant, and memorable event. Along the way she was there to guide us through the hurdles of wedding planning. She was always there to answer a text or phone call regarding any detail and... Read More to allay any concerns. No matter the task or challenge, Amanda and her team went at it full force and got the job done. The result was guests leaving our event saying it was the best wedding they had ever attended. Thank you!
---
BEST-CESSITY
Reviewed on

9/01/2015
Emily H
When I started planning my wedding people told me I need at least a day of planner. As a girl who thinks she can do everything herself I was like yeah right. My amazing and talented florist recommended I get someone for day of planning and told me about her friend Amanda. At... Read More our first meeting I realized I know NOTHING about events. I literally do not know how I would have had a wedding without her. If you are reading this review you are clearly in the market for a wedding planner. Amanda is amazing! She is professional, she asks all the right questions to vendors, she has so much experience and knows when someone is trying to overcharge(keeping you on budget). This is just for pre wedding planning. As for day of, she was again amazing. She had everything planned out on paper by the minute and to each vendor. I never had to speak to any vendor all day, just Amanda. She is a total and complete pleasure, so kind and comforting(which you NEED on your wedding day) but has that type A "this better get done or else" mentality with all wedding vendors. My wedding day was absolutely perfect and dead serious, without Amanda it would have been a complete nightmare. Also, she has amazing taste.
---
Amanda is a
Reviewed on

7/31/2015
Amanda was recommended by a friend in the industry - which already told us a lot about her caliber. We were not disappointed. She was our day-of-coordinator, but went above and beyond to help us with so many additional factors. Not only was she down the earth and... Read More knowledgeable, but also cool under pressure when it counts. I can honestly say that I don't know how we would have pulled off what we did without Amanda's help. She identified details to us that we would have never thought of. She created solutions as soon as anything become a problem. She helped keep us sane to make sure that nothing felt too overwhelming or out of control. For example, when our rentals invoice came in right before the event, it was $1K over the estimate. When I was inclined to go into a panic, she calmly stepped in, figured out how to get costs down in creative ways, and we were able to make everything manageable and not sacrifice anything. I can't recommend Amanda enough. I don't know what we would have done without her.
---
Amanda is AMAZING!
Reviewed on

5/28/2015
Amy N
We highly recommend Amanda! She was an absolute pleasure to work with throughout the entire process of planning our wedding. Initially we didn't want to spend the money on a coordinator and thought we could handle it ourselves. Having been through the process from start to... Read More finish, I can now say that it is totally worth the money. Hiring Amanda as our Day of Coordinator was the best money we spent! She made our wedding day/ week of our wedding so much less stressful than it would have been without her. I trusted her 100% to handle the day of setup and scheduling because she proved herself time and time again leading up to the wedding day. Amanda's personality, professionalism and expertise are unsurpassed. We were so incredibly grateful, thanks to Amanda everything went exactly as planned and we could not have asked for a more beautiful and perfect day! It was all possible because of her, she managed every little detail and ironing out every wrinkle. She went above and beyond our expectations on every level. If you want a great coordinator for your wedding, hire Amanda! She'll help you along every step to make your day exactly what you want it to be!
---
Highly recommend!
Reviewed on

10/29/2014
We feel so lucky to have found Amanda and been able to hire her to help us plan our wedding! From the very first time we met her we could tell that she was very good at what she does and knew we would be in good hands. While we did much of the planning ourselves, Amanda helped... Read More us throughout to think of creative ideas, find good vendors, plan for all the things that we would never have thought of, and ensure everything was under control. Every time we met with her we left feeling even more excited about our wedding, rather than increasingly stressed. She was also there on the day of and ensured everything went smoothly. With Amanda's help we had a wedding that we absolutely loved and look back on the planning process and see that it was mostly fun for us rather than a big stress. One of the best things she did for us was something we weren't fully aware of until much later: she "ran interference" for us with a not-very-reliable manager at the venue we rented. Amanda took care of much of the back-and-forth we would have had to do ourselves. Basically, she did most of our worrying for us--both on the wedding day and in the months leading up to it. I think if we'd known how thorough Amanda would be, we would have worried even less than we did. Amanda is not only a total professional she's also lovely personally. All in all, she's terrific...we recommend her extremely highly!
---
Central Park Boathouse Wedding
Reviewed on

10/27/2014
Amanda was our day-of coordinator - and she was, by far, the best decision we made in our wedding planning. Months out from our wedding date, Amanda was so accommodating in meeting with us to answer questions we had about other vendors, offering valuable advice on our planning... Read More process, and getting to know exactly what we wanted for our wedding day. As we got nearer to the day, Amanda was planning for things that we hadn't even thought of (and we'd done extensive research). She was an invaluable sounding board for last minute questions and concerns we had. On our wedding day, Amanda was an absolute rock star. She managed everything from start to finish so effectively - taking care of everything for us so that all we had to do was enjoy ourselves. Our friends and family were so impressed that several of them mentioned how amazing she was in coordinating everything so seamlessly. We highly recommend Amanda without reservation.
---
Simply the best!
Reviewed on

10/15/2014
Amanda planned our April 2013 wedding and we couldn't have asked for a better wedding planner/coordinator. She helped us every step of the way. Amanda helped us scout our location, establish a reasonable budget, select vendors (DJ, photographer, bakery, etc), and generally... Read More provide a guideline of every element we needed to incorporate into our wedding wedding. No detail was too small or large! On the day of our wedding, she was calm and professional, even when dealing with difficult family members. Our wedding went off without a hitch and I know we couldn't have done it without her! She helped us plan an absolutely perfect wedding. She's the best!
---
Meet The Owner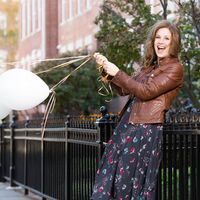 Amanda O'Callaghan
Amanda O'Callaghan is a fifteen-year veteran of the wedding industry in her 8th year of planning in New York City, Hudson Valley and the Tri-state area. At age sixteen Amanda's love of weddings began while working as a cater-waiter at a family managed banquet hall on the Connecticut Shoreline. Since then, she has grown to be a highly sought after NYC planner who specializes in out of the box venues and innovative guest experiences.