Home

Cake Boutique
About this Vendor
Fabulous Custom Wedding Cakes
Made-from-scratch cakes iced in Italian buttercream or rolled fondant. Each tier has 3 layers of filling & 4 layers of cake. Order your groom a special groom's cake. Complimentary wedding cake tasting. Cupcakes, cake truffles, decorated sugar cookies, & cakes for all occasions also available.
Contact Info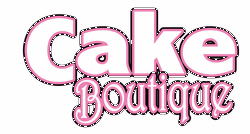 5420 E. Broadway Blvd, Tucson, AZ
Great Taste Looked Perfect
9/29/2012
Anna R
Great Taste! completely worked with in our budget to create exactly what wanted. very nice! great customer service
---
Need to improve customer service
10/06/2012
Hannah M
My fiance and I first visited the Cake Boutique well in advance before our event date, I think it was around 6 months before. We spoke with a younger lady who sat down with us, let us look through their design books, and gave us a price estimates. She also gave us a brochure with a list of cake and filling flavors and told us that because of my fiance's difficult work schedule we could do a cake tasting to go. I called back about a month later and confirmed that I could still do the to go tasting. I went in with my mother and sister about a month after that and spoke with an older lady, who told us that they no longer do tastings to go. I explained my situation and was told I could taste it here and take some home to my fiance, which seemed odd but I agreed. Then I was asked what I wanted to taste and when I asked for marble cake she replied that they could not do marble for a tasting. This continued with her asking what I wanted to try and then her telling me I was unable to try what I was interested in buying for my cake! She basically told me I could only try a white, chocolate, and red velvet with certain fillings, which made no sense to me because I had no interest in these flavors for my cake. She also told me some of the flavors listed in the brochure were not going to be made anymore but the brochure was still out for people to take and see the "discontinued" flavors. I was almost in tears from confusion and frustration when I left, and my mother was just as confused. I called back later to cancel the tasting because I wasn't going to work with such an unaccommodating and unfriendly shop. I am giving Cake Boutique one star for the service of the first lady we spoke with, but I do not recommend them.
---
OUTSTANDING!
10/22/2011
AIMEE M
I would highly recommend using the Cake Boutique. From the tasting to the final wedding cake everything was first class. It was a pleasure working with the ladies at the bakery. The Italian buttercream was better than any frosting I have ever tasted.
---
Beautiful and Delicious Cake
10/11/2011
Todd C
Wow! The Cake Boutique has it all~ easy to deal with, beautiful and delicious cake, detail oriented, creative talent, professional and extremely caring! I highly recommend~
---
YUM!
3/15/2011
ALISON H
I have purchased several custom cakes from Cake Boutique including my wedding cake and grooms cake, and I just LOVE their cakes. I gave Mindy a picture of my fiance's guitar and she made a cake that looked exactly like it! It was so fun to see the look on his face when he saw the cake.
---
Best cake ever!
8/15/2012
MISSY J
I would like to thank Cake Boutique for making the very best wedding cake ever! Our cake was absolutely gorgeous and tasted wonderful. All of the staff at Cake Boutique were very friendly and helpful. I would highly recommend their cakes, and I love the lemon cookies too!
---
Review for The Cake Boutique
2/14/2009
Salina E
Was flexible and was so nice;The cake was a little dry
---
Send Email