Home

cake-chicago
About this Vendor
"cake is served on the happiest days of your life"
mary winslow started take the cake as a perfect way to channel her passion for art and baking. now with cake-chicago.com, mary's legacy of beautiful, quality wedding cakes continues with exquisite custom cakes, and now affordable basic cakes that can be ordered online.
Details
Cake Delivery + Setup, Cake Tastings, Cakes + Desserts
Contact Info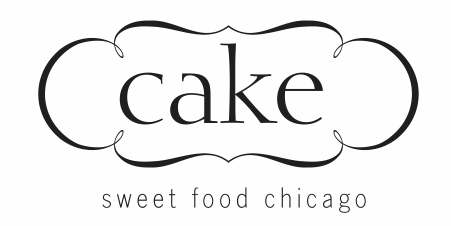 1635 W. Walnut, Chicago, IL
Very pleased!
Reviewed on

9/08/2014
Anne D
We got our wedding back from "cake" and it was truly the best wedding cake I've ever had. Many of our guests made a point to tell us this as well. The service we received was very professional and helpful from the scheduling of appointments, to tasting and payment. They delivered exactly what they said they would and were a pleasure with which to work. It was not inexpensive, but you certainly get what you pay for. I would definitely recommend them to other brides.
---
wedding cake
Reviewed on

5/13/2015
Rick W
We went for our tasting on the coldest day of the year in February 2015 and were met by 2 of the friendliest people in Mary and Gretchen. From the minute we walked in we knew we were in good hands. As we sat down and began the tasting both of us knew that this was going to be an awesome cake. On the day of the wedding the cake out did our expectations. The design was exactly as was drawn on the day of the tasting. It was so beautiful and elegant with the modern classic look we both were looking for. We hated to cut in to it but did and it tasted awesome. All our guests commented on how well it tasted. We highly recommend that anyone looking for a cake call them and make an appointment.
---
YUM!!!
Reviewed on

5/18/2014
Kristy W
Our wedding cake from Cake Chicago was beautiful and more importantly, delicious!!! The cake tasting process was very easy and fun. We didn't know what design we wanted first, so Mary talked us through the different design ideas. After we figured out what we wanted, Mary was able provide us with a sketch of the cake and suggested areas to improve the design. We were really happy with our cake and would recommend Cake Chicago to others!
---
Perfect Wedding Cake
Reviewed on

8/03/2015
Lauryn A
When I went to Cake, I had a very specific vision in mind: something simple, yet romantic, and big on flavor. And WOW! Cake delivered! Our tasting experience was so fun. Gretchen offered up so many delicious options, and helped us pick the cake we felt was best suited for our wedding design. When I walked into our reception, I was so excited to see the cake of my dreams right in the middle of the dance floor. Our friends are STILL raving about how delicious it tasted.
---
So Happy With Everything!
Reviewed on

7/28/2015
Brittany F
Mary and Gretchen were wonderful to work with. They paid attention to detail and the cake not only looked amazing the taste was out of this world! I am so happy we used them for our wedding!
---
WOW!
Reviewed on

7/16/2015
Emily F
This was the best cake I have ever had! I am usually not a cake person...and wedding cakes are really not my favorite (usually dry and boring). However, this cake was incredibly good on the big day (way better than even the tasting that we had!). We got the chocolate with sea salt caramel filling = TO. DIE. FOR. It also looked perfect and beautiful...exactly as the pictures showed. All of the guests that we spoke to complimented our cake and said it was the best that they had ever had. Finally, Gretchen was a pleasure to work with and make everything easy (which during wedding planning was a huge relief). I can really recommend Cake Chicago, Gretchen and chocolate sea salt combo! YUM!
---
Beautiful and YUMMY wedding cake!
Reviewed on

7/01/2015
Francesca S
Everything about cake chicago is perfection! From the first tasting meeting to tasting the most delicious wedding cake at the wedding! The ladies at cake were friendly and knowledgeable. They created a bunch of flavor combinations that I never thought about before that were outstanding! My cake was truly one of the most beautiful and delicious cakes. Thank you cake chicago! People are still talking about the cake!
---
Fabulous!!!
Reviewed on

6/15/2015
Emily M
Our experience with Cake Chicago was outstanding. From the first phone call we knew that they would be delightful to work with. They were very clear in communicating the process, the delightful tasting was extensive and the eventual design was exquisite. They even asked for a sample or picture of the lace in the gown to make sure they matched it as accurately as possible. During and after the reception, we had countless comments on how utterly delicious the cake was (something that is often not the case with wedding cakes). We would recommend Cake Chicago to anyone who wants the absolute highest quality wedding cake available.
---
Reviewed on

6/09/2015
Our Cake was nothing short of a work of art. Our guests were stunned to see such a creation. And the taste was exactly as we had planned it in our prep meetings - delicious to a whole new level of flavor. Thanks Mary!
---
The best wedding cake ever!
Reviewed on

5/03/2015
Alicia B
Cake was amazing to work with and they delivered the wedding cake of my dreams! My husband and I had a blast at the tasting! However, nothing could prepare us for how beautiful and delicious our wedding cake was at our wedding! It was so fantastic, I tried to order my birthday cake from them as well! People are still taking about how good the cake was at our wedding!
---
Beautiful & Delicious
Reviewed on

1/14/2015
Dana S
I was extremely happy with our wedding cake. I had only emailed Gretchen a few pictures that I found on Pinterest for some inspiration. I admit that I was a little nervous about how the cake would turn out and if it would look like I was imagining it. Then when I saw it on our wedding day, I was stunned! It was amazing and looked just like what I had tried to describe through emails and pictures! And the taste and quality was incredible. I highly recommend Cake and Gretchen. You'll be in good hands with her.
---
Elegant Wedding Cake
Reviewed on

1/12/2015
There are no words good enough to describe Cake! From start to finish the people that I worked with were amazing! They really worked with me to ensure that they made the cake that I wanted! The cake? It tasted sooo good!! Usually wedding cake is dry and doesn't have much of a taste.. this cake was incredible!! All of my guests commented on how good the cake was! You would be very foolish not to use Cake!
---
Amazing Cake
Reviewed on

1/11/2015
Sally L
We loved our wedding cake! Although we were too busy running around on our wedding night to actually eat any, we loved the tasting we had with Cake Chicago to pick out our flavors. The design on our cake was exactly what we wanted and came out perfect. All of our guests loved the cake and the fact that they got to choose between two different types. We cannot wait for our one year anniversary so we can eat our topper :)
---
Wedding Cake
Reviewed on

1/04/2015
Debra W
I cannot recommend "cake" enough! From the tasting, to the design of my daughter's vision of her wedding cake, to it's creation.....a fantastic experience. Mary is so accommodating, thoughtful and truly an artist. The cake was beautiful, but just as important it was exceptionally delicious! We received so many compliments and we ate every bit including the newlywed's cake that was to be saved for their first anniversary. We ate it with them the next morning!!! It was white cake with creme brulee and salted caramel. AMAZING!
---
Best Tasting Wedding Cake I have Ever Had
Reviewed on

12/16/2014
I was married this past weekend at Loews Chicago O'Hare. Cake - Chicago provides the cakes for the venue. The cake was of course delicious, one of the best I have ever had! But I absolutely love that Gretchen sits with you and designs your cake with you. Although my cake was included in the package, she made me feel that mine could still be special by design. They incorporated the flowers from my dress onto the cake perfectly. A definite recommend for anyone cake shopping!
---
Better than Cake
Reviewed on

12/15/2014
Kristin B
This vendor was professional, creative, and so easy to work with! They even checked in a few nights before the wedding to make sure we were all squared away. We had the idea of having the Chicago skyline on our cake and it was simple yet elegant. It came out exactly as we had imagined, even better! All of our guests LOVED the cake - we especially recommend the salted caramel filling, that was such a hit! Finally, it didn't even taste like cake; it tasted like a moist muffin! I highly recommend this place! They made our dream cake!
---
Thank You Cake-Chicago!
Reviewed on

11/19/2014
Jennifer K
Cake-Chicago created an absolutely delicious and beautiful cake for our wedding this past Saturday, November 15th. From the tasting experience to the final creation, Cake-Chicago was wonderful, and we highly recommend them. Thank you so much for our wedding cake, we will never forget it! Jennifer and Mark Scheuer
---
Thrilled
Reviewed on

11/16/2014
Jaclyn G
We were thrilled with our wedding cake! It looked beautiful and was so delicious!
---
Beautiful AND Delicious Cake!
Reviewed on

11/14/2014
Chelsea H
Cake-Chicago make our wedding cake for our 10-18-14 wedding and it was outstanding! I showed them a picture of something I ripped out of a magazine and they made mine look EXACTLY like the picture! Not to mention we chose carrot cake with salted caramel & cream cheese fillings! AMAZING!
---
AWESOME!!
Reviewed on

11/10/2014
Carly H
Cake-Chicago made our wedding cake and it was AMAZING!! Not only was it beautiful, but it was so delicious. We got a ton of compliments from our guests about how tasty it was. The whole process was very easy with them - we had tasting in their cute bakery and got to try a ton of different flavors. We narrowed it down and decided to do two tiers with red velvet cake and cream cheese frosting, and the other tiers with yellow cake and buttercream filling. YUM! Thank you cake-chicago!!
---
Delicious!
Reviewed on

11/03/2014
Jennifer S
Cake-chicago was such a wonderful vendor to work with! They were easy to communicate with through e-mail and Gretchen and Mary were wonderful to work with. I am a pretty indecisive bride and Mary helped me choose the perfect design and fillings. We went with a yellow buttercake with cream cheese and bittersweet chocolate mousse. Our cake was beautiful and delicious! We got many compliments from guests on how much they enjoyed our wedding cake. I highly recommend choosing cake-chicago for your wedding cake.
---
Delicious!
Reviewed on

10/30/2014
Nicole N
We could not be happier with our wedding cake from Cake Chicago! Design-wise, we opted for a very simple three-tier square cake, with fresh flowers and it turned out perfect. Their unique flavors are the best, hands down, and guests raved about how good the cake was. We would definitely recommend Cake Chicago!!
---
Disney Wedding Cake
Reviewed on

10/23/2014
Cristina M
I absolutely LOVED my wedding cake!!! It was better in person than I had imagined! Gretchen and Mary were amazing!
---
Wedding Cake Heaven
Reviewed on

10/18/2014
Melissa S
The staff at Cake - Chicago created an amazing wedding cake that our guests went crazy over. Mary and Gretchen were a pleasure to work with and the cake design and tasting was definitely the best part of the wedding planning! Everyone came up to us afterward to comment how delicious it was. For sure, order extra so your guests can take some home.
---
Best cake. EVER.
Reviewed on

10/13/2014
Amy K
We LOVED our wedding cake! My husband and I knew that we wanted something not too sweet and different than what people typically eat as cake at a wedding...so at our tasting we tried a few interesting options. We settled on the orange almond cake with two layers of cinnamon, one middle layer of nutella, and italian meringue icing. It was literally a slice of heaven!! None of the flavors were too strong or overpowering and complimented each other quite nicely. Many of our guests told us it was some of the best cake they've ever tasted. Cake Sweet Food Chicago is the absolute best, hands down.
---
Meet The Owner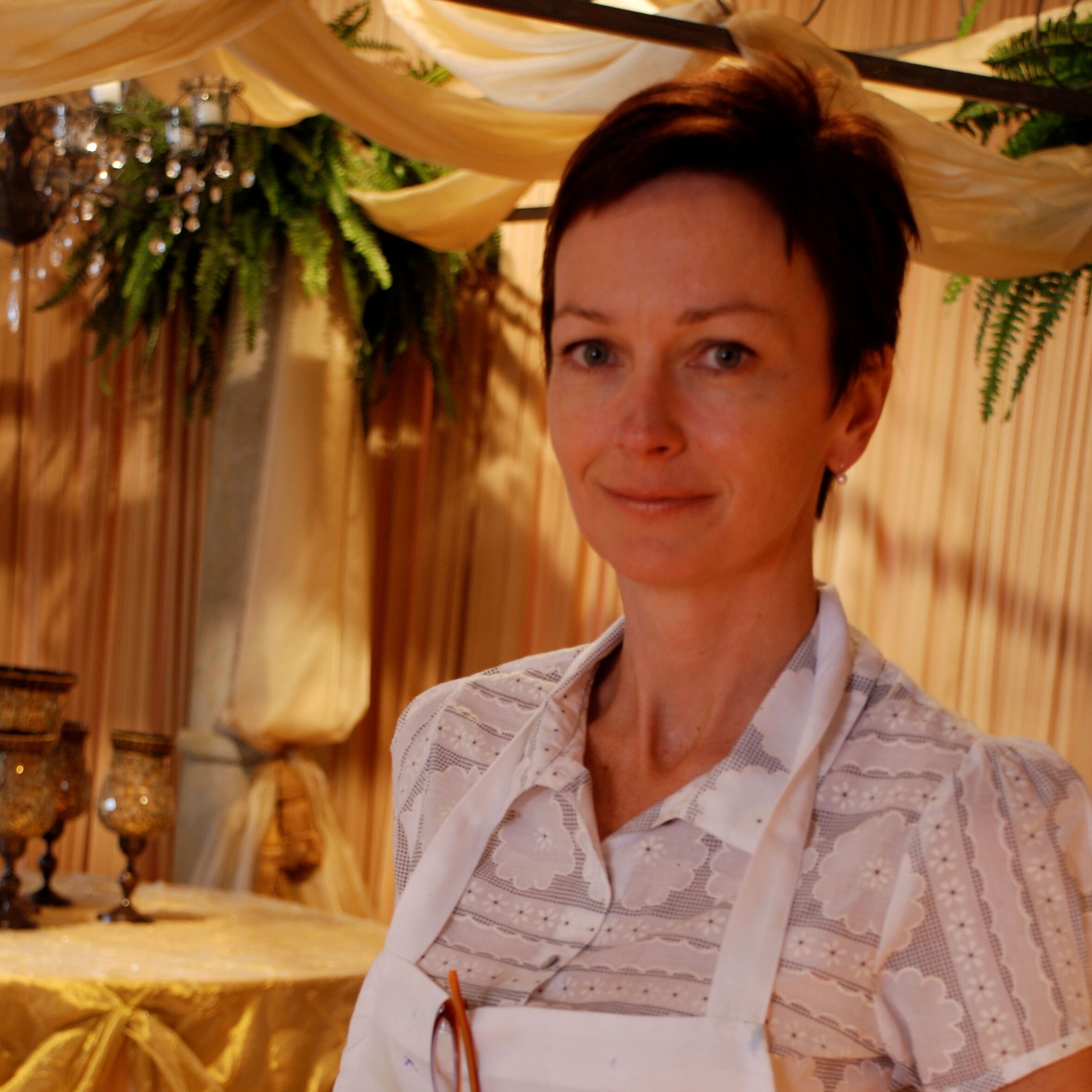 Mary Winslow
Mary majored in marketing and accounting at DePaul University, eventually finding herself in publishing sales. After marriage and two children, she rediscovered her love of baking and decided to pursue her baking dreams . In 1994 she started a two year apprenticeship with Bittersweet Bakery and Blue Plate catering. In 1997 she branched out on her own and formed take the cake. Soon Mary was supplying cakes for many retail clients as well as managing a thriving wholesale business to hotels which continues today.
Send Message