Home

cake-chicago
About this Vendor
"cake is served on the happiest days of your life"
mary winslow started take the cake as a perfect way to channel her passion for art and baking. now with cake-chicago.com, mary's legacy of beautiful, quality wedding cakes continues with exquisite custom cakes, and now affordable basic cakes that can be ordered online.
Details
Cake Delivery + Setup, Cake Tastings, Cakes + Desserts
Contact Info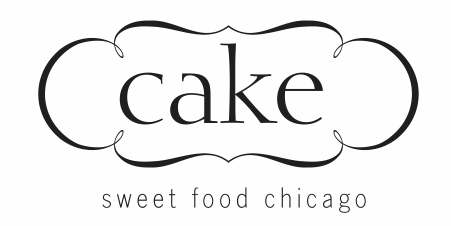 1635 W. Walnut, Chicago, IL
Very pleased!
Reviewed on

9/08/2014
Anne D
We got our wedding back from "cake" and it was truly the best wedding cake I've ever had. Many of our guests made a point to tell us this as well. The service we received was very professional and helpful from the scheduling of appointments, to tasting and payment. They... Read More delivered exactly what they said they would and were a pleasure with which to work. It was not inexpensive, but you certainly get what you pay for. I would definitely recommend them to other brides.
---
wedding cake
Reviewed on

5/13/2015
Rick W
We went for our tasting on the coldest day of the year in February 2015 and were met by 2 of the friendliest people in Mary and Gretchen. From the minute we walked in we knew we were in good hands. As we sat down and began the tasting both of us knew that this was going to be... Read More an awesome cake. On the day of the wedding the cake out did our expectations. The design was exactly as was drawn on the day of the tasting. It was so beautiful and elegant with the modern classic look we both were looking for. We hated to cut in to it but did and it tasted awesome. All our guests commented on how well it tasted. We highly recommend that anyone looking for a cake call them and make an appointment.
---
YUM!!!
Reviewed on

5/18/2014
Kristy W
Our wedding cake from Cake Chicago was beautiful and more importantly, delicious!!! The cake tasting process was very easy and fun. We didn't know what design we wanted first, so Mary talked us through the different design ideas. After we figured out what we wanted, Mary was... Read More able provide us with a sketch of the cake and suggested areas to improve the design. We were really happy with our cake and would recommend Cake Chicago to others!
---
Reviewed on

4/19/2016
Omg I sent the team a picture of what I wanted and it far exceeded my expectations.... I was blown away
---
Reviewed on

3/10/2016
Leah L
We loved our cake!! Mary & the team were so easy to work with. So many of our guests complimented how tasty it was and kept wanting more! We had banana cake with chocolate filling and also chocolate cake with peanut butter filling-to die for! The team was so flexible and helped... Read More come up with great ideas to paint the picture of the perfect cake we had in mind. Highly recommend them to anyone for their beautiful wedding cake!!
---
Reviewed on

3/10/2016
Anna G
Cake was DELICIOUS! They were in their busy season when we were trying to design our cake, and they were still able to fit us in. I would definitely use this bakery again for events later in my life! Everyone loved the flavors of the cake, and the design was stunning.
---
Reviewed on

2/25/2016
Sarah S
Cake Chicago is AMAZING. We were blown away from our initial appointment with Mary. We tried tons of delicious cakes and fillings until we finally decided on red velvet with cream cheese and raspberry preserve filling. We wanted rose gold accents on the cake and a unique... Read More design, and Mary exceeded our expectations in every way. The cake was stunning and the guests are still talking about how good it tasted weeks after the event. Thank you to Mary & her team!
---
Beautiful & Delicious Cake
Reviewed on

1/21/2016
My husband and I got married in December at the Drake Hotel. In the package includes a cake from Cake Chicago. We didn't really know what we wanted our cake to look like and Cake Chicago was able to make a beautiful cake for us based on probably not the best description. We... Read More did however agree on the flavors, we were able to do 3-carrot cake+cream cheese (My favorite), red velvet+cream cheese, and a more traditional vanilla cake+chocolate frosting. All flavors were to die for-moist, and not too light and not too rich. We got so many compliments from our guests on both the presentation and taste. I loved how easy they were to work with!
---
Reviewed on

1/14/2016
Kimberly A
Our wedding cake from Cake Chicago was incredible. First off, it was delicious! I can't wait until our one year anniversary to have another piece. I don't think any of our guests didn't finish their cake. The tasting was one of my favorite parts of the wedding planning... Read More process. We went to their Chicago location and sat one on one with Mary. We tried every combination possible and still wanted more. Cake Chicago produces a great product. In regards to appearance, we described the look we wanted to Mary, and she was able to draw up the cake right in front of us. She shared other ideas and pictures of other cakes they've produced with us, and we tweaked the design that same day. The result was a stunningly beautiful cake. It was perfect; exactly what we wanted. I would and do recommend Cake Chicago to all my friends. They're the best!
---
Wedding Cake
Reviewed on

12/28/2015
Linsey B
Working with Cake was great! It was the least stressful and most delicious part of the wedding. We went through their album and while they had very pretty cakes, we had something different in mind. They combined looks of two different Pintrest pictures we showed them and it... Read More came out perfectly! My husband even has our cake cutting picture as his profile picture on Facebook :-) Cake was very accommodating for bringing additional family members in for the tasting. We had lots of options and were not rushed at all. I had my parents in from out of town and they were great about working with our schedule.
---
Beautiful & Delicious
Reviewed on

12/15/2015
Meaghan M
The cake was stunning and guests were asking over and over again where we got it!
---
Amazing Cake
Reviewed on

12/02/2015
Gayle E
Our cake was exactly what we wanted! It was beautiful and tasted AMAZING! All of our guests raved about it! Mary is the best and I would definitely recommend her!
---
Fabulous cake!
Reviewed on

10/29/2015
Katie H
Our wedding package at the blackstone included this bakery as the cake vendor. Everything went smoothly and the hotel and Cake- Chicago was so professional and willing to work with our vision for the cake design. The cake turned out lovely and the taste was divine!
---
Beautiful & Delicious!
Reviewed on

10/18/2015
Chloe B
The team at Cake Chicago was absolutely fantastic and I would highly recommend them to someone who wants an elegant, unique cake. From start to finish, the process of working with Gretchen & Mary was seamless. Mary was so creative with the types of flavors used and the design,... Read More etc that it quickly became one of our favorite vendor meetings. We got rave reviews of the cake from our attendees, and can't wait to relive the experience on our one year anniversary when we get to taste it all again!
---
Phenomenal Cake
Reviewed on

9/09/2015
Maja C
Not only delicious, the presentation is excellent. SUPERB!
---
Beautiful Wedding Cake
Reviewed on

9/02/2015
Jessica F
This place is absolutely amazing! Gretchen was very helpful with picking out the design while keeping my colors and decorations in mind and helping us pick the right flavors to mix together. The day of my wedding when I first saw my cake I was speechless. It was better than I... Read More imagined it to look and it tasted amazing! People from my wedding are still talking about the cake and my wedding was almost two months ago. I would definitely recommend Cake to any bride planning their wedding!
---
Alexa Cowie
Reviewed on

8/28/2015
Alexa B
They did an amazing job! The cake was beautiful! We were so pleased with the service and of course of the quality! Guests even asked where the cake was from and told us how delicious it was! Gretchen and Mary do fabulous job and are so friendly!
---
Absolutely Wonderful
Reviewed on

8/12/2015
Sarah K
Cake-Chicago was absolutely amazing! My fiancé and I had the best experience working with Mary and her team. My fiancé and I were unsure about flavors for our wedding cake and Mary completely took us under her wing throughout the entire process. She quickly was able to put... Read More together the most delicious flavor combinations and made the process so fun and easy for us! We were even able to show her a photo of the cake I had been dreaming about and on the day of our wedding it was absolutely perfect! We couldn't have asked for a better experience, better looking cake or a more delicious cake for our guests and our day. Thank you so much to Mary and the Cake-Chicago team!
---
Amazing Cake
Reviewed on

8/11/2015
Jennifer L
From the tasting to the final product Cake - Chicago was outstanding. The cake was beautiful and was exactly what we wanted. We had guests tell us that it was the best wedding cake they ever tasted.
---
cake-chicago
Reviewed on

8/10/2015
Emily S
My husband and I absolutely loved the cake we designed and ordered with cake-chicago. The tasting was one-on-one, and full attention and consideration was given to us throughout the process. They were very concerned with giving us a design, taste, and experience we were... Read More satisfied with. Our wedding guests, as well as us, were all so happy with how the design and taste of the cake turned out - it was exactly how we wanted it to be! We loved using cake-chicago; it was such a wonderful experience, and we will be use to use them for any future functions that may come up!
---
STUNNING!!!
Reviewed on

8/04/2015
Samantha W
We had something very specific in mind and they were able to customize it perfectly. The look of the cake was a stunning masterpiece. The taste was even better!!!
---
cake is great!
Reviewed on

8/04/2015
Samantha S
from the tasting process to the final product, cake was a first class group to work with. I changed my mind on style towards the end and they prepared an updated sketch for my approval within 24 hours. very reliable and the finished product was so splendid! I 100% recommend... Read More them.
---
Perfect Wedding Cake
Reviewed on

8/03/2015
Lauryn A
When I went to Cake, I had a very specific vision in mind: something simple, yet romantic, and big on flavor. And WOW! Cake delivered! Our tasting experience was so fun. Gretchen offered up so many delicious options, and helped us pick the cake we felt was best suited for our... Read More wedding design. When I walked into our reception, I was so excited to see the cake of my dreams right in the middle of the dance floor. Our friends are STILL raving about how delicious it tasted.
---
So Happy With Everything!
Reviewed on

7/28/2015
Brittany F
Mary and Gretchen were wonderful to work with. They paid attention to detail and the cake not only looked amazing the taste was out of this world! I am so happy we used them for our wedding!
---
WOW!
Reviewed on

7/16/2015
Emily F
This was the best cake I have ever had! I am usually not a cake person...and wedding cakes are really not my favorite (usually dry and boring). However, this cake was incredibly good on the big day (way better than even the tasting that we had!). We got the chocolate with... Read More sea salt caramel filling = TO. DIE. FOR. It also looked perfect and beautiful...exactly as the pictures showed. All of the guests that we spoke to complimented our cake and said it was the best that they had ever had. Finally, Gretchen was a pleasure to work with and make everything easy (which during wedding planning was a huge relief). I can really recommend Cake Chicago, Gretchen and chocolate sea salt combo! YUM!
---
Meet The Owner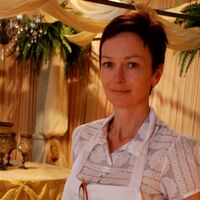 Mary Winslow
Mary majored in marketing and accounting at DePaul University, eventually finding herself in publishing sales. After marriage and two children, she rediscovered her love of baking and decided to pursue her baking dreams . In 1994 she started a two year apprenticeship with Bittersweet Bakery and Blue Plate catering. In 1997 she branched out on her own and formed take the cake. Soon Mary was supplying cakes for many retail clients as well as managing a thriving wholesale business to hotels which continues today.