Home

cake-chicago
About this Vendor
"cake is served on the happiest days of your life"
mary winslow started take the cake as a perfect way to channel her passion for art and baking. now with cake-chicago.com, mary's legacy of beautiful, quality wedding cakes continues with exquisite custom cakes, and now affordable basic cakes that can be ordered online.
Details
Cake Delivery + Setup, Cake Tastings, Cakes + Desserts
Contact Info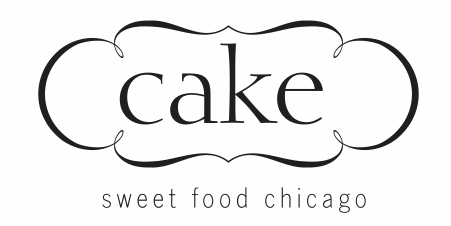 1635 W. Walnut, Chicago, IL
Very pleased!
Reviewed on

9/08/2014
Anne D
We got our wedding back from "cake" and it was truly the best wedding cake I've ever had. Many of our guests made a point to tell us this as well. The service we received was very professional and helpful from the scheduling of appointments, to tasting and payment. They... Read More delivered exactly what they said they would and were a pleasure with which to work. It was not inexpensive, but you certainly get what you pay for. I would definitely recommend them to other brides.
---
wedding cake
Reviewed on

5/13/2015
Rick W
We went for our tasting on the coldest day of the year in February 2015 and were met by 2 of the friendliest people in Mary and Gretchen. From the minute we walked in we knew we were in good hands. As we sat down and began the tasting both of us knew that this was going to be... Read More an awesome cake. On the day of the wedding the cake out did our expectations. The design was exactly as was drawn on the day of the tasting. It was so beautiful and elegant with the modern classic look we both were looking for. We hated to cut in to it but did and it tasted awesome. All our guests commented on how well it tasted. We highly recommend that anyone looking for a cake call them and make an appointment.
---
YUM!!!
Reviewed on

5/18/2014
Kristy W
Our wedding cake from Cake Chicago was beautiful and more importantly, delicious!!! The cake tasting process was very easy and fun. We didn't know what design we wanted first, so Mary talked us through the different design ideas. After we figured out what we wanted, Mary was... Read More able provide us with a sketch of the cake and suggested areas to improve the design. We were really happy with our cake and would recommend Cake Chicago to others!
---
Reviewed on

8/23/2016
Regan A
Joanne was absolutely lovely and she made choosing our cake flavors super easy. Katy was also helpful when it came to figuring out our cake design and was easy to communicate via email. The cake turned out beautiful and our guests all had stellar things to say about it.
---
Reviewed on

8/19/2016
The consultation to design my cake was so quick and easy! Not only did my cake look BEAUTIFUL but it was DELICIOUS. In fact, my dad loved it so much he stole my moms making her ask for another piece!
---
Reviewed on

8/15/2016
Katie E
I cannot say enough about cake-chicago! My husband and I got married at The Drake and they use cake-chicago so we didn't have much of a choice. I was not disappointed and am glad I didn't have to shop around because I would not have found a better place for our wedding cake if... Read More I tried. First, communication was super-easy; I always received responses to my emails within a couple hours and they were super-accomodating when I decided to make a design change two weeks prior to our wedding. Furthermore, the cake tasting was an absolute blast- perhaps one of my favorite parts of the planning process! We sampled several options and they were all delicious- if we could have had three different cakes with different flavors, we would have! Finally, and most importantly, our cake was amazing! Not only was it beautiful on the outside, and exactly as I envisioned it, it was beautiful on the inside! The colors of the layers looked amazing and several of our guests commented that they'd never seen such a beautiful cake inside and out. As for the taste, it was absolutely delicious and very moist! We've all had dry wedding cake before, but that cake was not from cake-chicago. One of my girlfriends is a beachbody coach and she doesn't eat sweets- ever. One of our friends who was at her table came up to me later in the evening and commented on how delicious our cake was and that the beachbody coach completely devoured her cake as everyone watched in awe! I also love that we were given the option of doing a top tier and freezing it until our one year anniversary or getting a new, fresh top tier in a year. We opted for the fresh cake and I can't wait for our one year anniversary so we can enjoy cake-chicago's masterpiece again!
---
Reviewed on

8/09/2016
Aline P
So delicious!
---
Reviewed on

7/25/2016
Traci S
We worked with Cake Sweet Food Chicago for our wedding in June, as they were one of the vendor choices for cake when working with our venue, Sofitel. After looking up their reviews, it was a no brainer to go with them. When we went in for our tasting and brought along 4 guests.... Read More Cake Sweet Food Chicago was so accommodating. They gave us multiple fillings and multiple cakes to try, each one as delicious as the last. It was a bit overwhelming having to choose between so many great choices but, with the help of our family and Mary, we were able to pick a great combination. While we were trying all the flavors, Mary also took us through some pictures on an iPad to get an idea of what we wanted our cake to look like. We left the appointment very excited to share our cake with our guests. On the day of the wedding, the cake was exactly what we had described to Mary. It was absolutely gorgeous and although we had to eat it on the run during the reception, it was the best wedding cake we've ever had. Our venue didn't end up keeping our cake top, which works out perfectly fine since Cake Sweet Food is going to make us a fresh cake top for our one year anniversary. We are very much looking forward to having our cake again and would highly recommend Cake Sweet Food to anyone looking for cake vendor.
---
Reviewed on

7/25/2016
Alix O
Best cake ever! The cake, fillings, and frosting were delicious, and the cake was as pretty as it tasted. Not one morsel was left on anyone's plate, which is usually not the case with wedding cakes! There's no reason to shop around for a wedding cake. Cake-Chicago is the best... Read More and only place to go.
---
Reviewed on

7/20/2016
Bridget P
Cake was amazing to work with! We worked mostly via e-mail correspondence, but I felt very comfortable with that. They listened to my requests and the cake looked absolutely stunning. It tasted amazing too! Can't wait to order it again for our one year anniversary :)
---
Reviewed on

7/19/2016
CeCe T
Cake-chicago made the MOST beautiful cake for my wedding this past weekend! It was absolutely perfect, a piece of artwork!
---
Reviewed on

7/18/2016
Emily W
We got our wedding cake through Cake Chicago. The entire process was a dream! Everyone who came into contact with us was so friendly, kind and overly helpful! We had NO idea what we were thinking in terms of wedding cake-literally. We just wanted something tasty and pretty to... Read More look at. Boy did we get both.. And then some!! We scheduled our tasting about 45 days before our wedding; no one batted an eye about our semi-late booking of cake tasting... When we got there, Katie was so friendly and incredibly helpful! She answered ALL of my questions (which are sometimes in-ending) with a smile. Our cake was not only gorgeous but delicious too! Our guests thought so too!! I didn't try our cake until 3am and it was amazing!!! Don't hesitate.. Call Cale Chicago now!!!
---
Reviewed on

7/11/2016
Brittany G
Our entire experience with Cake Chicago was amazing! The entire staff was extremely kind and helpful. My husband and I were both really excited for the cake tasting and Cake Chicago did not disappoint. All of the flavors were so amazing and they made the experience a lot of fun!... Read More Our cake turned out exactly as we wanted. We received multiple compliments on the cake throughout the night. I would definitely recommend Cake Chicago!
---
Reviewed on

7/07/2016
Nina M
Cake-Chicago designed our wedding cake for us, it was absolutely amazing! Not only was it delicious, but beautiful as well! It was exactly how we pictured it to be! We cannot stop talking about how perfect the cake was. We highly recommend this company to all future brides!
---
Reviewed on

6/27/2016
Ashley Clark
We were recommended Cake by The Drake Hotel and they were fantastic! Mary and her team were so organized during the tasting and were very responsive to all of our requests. They integrated everything we wanted and have AMAZING flavors of cake to chose from! On our wedding day,... Read More the cake looked exactly like what they had drawn up for us as a preview. It tasted delicious and we got so many compliments from our guests. They also offer to re-make the top of the cake one year after your wedding so you can have fresh cake to eat--something that I had not been offered anywhere else.
---
Reviewed on

4/19/2016
Omg I sent the team a picture of what I wanted and it far exceeded my expectations.... I was blown away
---
Reviewed on

3/10/2016
Leah L
We loved our cake!! Mary & the team were so easy to work with. So many of our guests complimented how tasty it was and kept wanting more! We had banana cake with chocolate filling and also chocolate cake with peanut butter filling-to die for! The team was so flexible and helped... Read More come up with great ideas to paint the picture of the perfect cake we had in mind. Highly recommend them to anyone for their beautiful wedding cake!!
---
Reviewed on

3/10/2016
Anna G
Cake was DELICIOUS! They were in their busy season when we were trying to design our cake, and they were still able to fit us in. I would definitely use this bakery again for events later in my life! Everyone loved the flavors of the cake, and the design was stunning.
---
Reviewed on

2/25/2016
Sarah S
Cake Chicago is AMAZING. We were blown away from our initial appointment with Mary. We tried tons of delicious cakes and fillings until we finally decided on red velvet with cream cheese and raspberry preserve filling. We wanted rose gold accents on the cake and a unique... Read More design, and Mary exceeded our expectations in every way. The cake was stunning and the guests are still talking about how good it tasted weeks after the event. Thank you to Mary & her team!
---
Beautiful & Delicious Cake
Reviewed on

1/21/2016
My husband and I got married in December at the Drake Hotel. In the package includes a cake from Cake Chicago. We didn't really know what we wanted our cake to look like and Cake Chicago was able to make a beautiful cake for us based on probably not the best description. We... Read More did however agree on the flavors, we were able to do 3-carrot cake+cream cheese (My favorite), red velvet+cream cheese, and a more traditional vanilla cake+chocolate frosting. All flavors were to die for-moist, and not too light and not too rich. We got so many compliments from our guests on both the presentation and taste. I loved how easy they were to work with!
---
Reviewed on

1/14/2016
Kimberly A
Our wedding cake from Cake Chicago was incredible. First off, it was delicious! I can't wait until our one year anniversary to have another piece. I don't think any of our guests didn't finish their cake. The tasting was one of my favorite parts of the wedding planning... Read More process. We went to their Chicago location and sat one on one with Mary. We tried every combination possible and still wanted more. Cake Chicago produces a great product. In regards to appearance, we described the look we wanted to Mary, and she was able to draw up the cake right in front of us. She shared other ideas and pictures of other cakes they've produced with us, and we tweaked the design that same day. The result was a stunningly beautiful cake. It was perfect; exactly what we wanted. I would and do recommend Cake Chicago to all my friends. They're the best!
---
Wedding Cake
Reviewed on

12/28/2015
Linsey B
Working with Cake was great! It was the least stressful and most delicious part of the wedding. We went through their album and while they had very pretty cakes, we had something different in mind. They combined looks of two different Pintrest pictures we showed them and it... Read More came out perfectly! My husband even has our cake cutting picture as his profile picture on Facebook :-) Cake was very accommodating for bringing additional family members in for the tasting. We had lots of options and were not rushed at all. I had my parents in from out of town and they were great about working with our schedule.
---
Beautiful & Delicious
Reviewed on

12/15/2015
Meaghan M
The cake was stunning and guests were asking over and over again where we got it!
---
Amazing Cake
Reviewed on

12/02/2015
Gayle E
Our cake was exactly what we wanted! It was beautiful and tasted AMAZING! All of our guests raved about it! Mary is the best and I would definitely recommend her!
---
Fabulous cake!
Reviewed on

10/29/2015
Katie H
Our wedding package at the blackstone included this bakery as the cake vendor. Everything went smoothly and the hotel and Cake- Chicago was so professional and willing to work with our vision for the cake design. The cake turned out lovely and the taste was divine!
---
Meet The Owner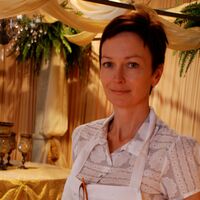 Mary Winslow
Mary majored in marketing and accounting at DePaul University, eventually finding herself in publishing sales. After marriage and two children, she rediscovered her love of baking and decided to pursue her baking dreams . In 1994 she started a two year apprenticeship with Bittersweet Bakery and Blue Plate catering. In 1997 she branched out on her own and formed take the cake. Soon Mary was supplying cakes for many retail clients as well as managing a thriving wholesale business to hotels which continues today.