Home

cake-chicago
About this Vendor
"cake is served on the happiest days of your life"
mary winslow started take the cake as a perfect way to channel her passion for art and baking. now with cake-chicago.com, mary's legacy of beautiful, quality wedding cakes continues with exquisite custom cakes, and now affordable basic cakes that can be ordered online.
Details
Cake Delivery + Setup, Cake Tastings, Cakes + Desserts
Contact Info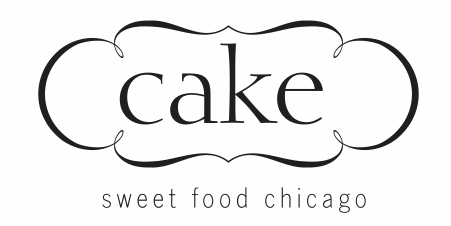 Very pleased!
Reviewed on

9/08/2014
Anne D
We got our wedding back from "cake" and it was truly the best wedding cake I've ever had. Many of our guests made a point to tell us this as well. The service we received was very professional and helpful from the scheduling of appointments, to tasting and payment. They... Read More delivered exactly what they said they would and were a pleasure with which to work. It was not inexpensive, but you certainly get what you pay for. I would definitely recommend them to other brides.
---
wedding cake
Reviewed on

5/13/2015
Rick W
We went for our tasting on the coldest day of the year in February 2015 and were met by 2 of the friendliest people in Mary and Gretchen. From the minute we walked in we knew we were in good hands. As we sat down and began the tasting both of us knew that this was going to be... Read More an awesome cake. On the day of the wedding the cake out did our expectations. The design was exactly as was drawn on the day of the tasting. It was so beautiful and elegant with the modern classic look we both were looking for. We hated to cut in to it but did and it tasted awesome. All our guests commented on how well it tasted. We highly recommend that anyone looking for a cake call them and make an appointment.
---
YUM!!!
Reviewed on

5/18/2014
Kristy W
Our wedding cake from Cake Chicago was beautiful and more importantly, delicious!!! The cake tasting process was very easy and fun. We didn't know what design we wanted first, so Mary talked us through the different design ideas. After we figured out what we wanted, Mary was... Read More able provide us with a sketch of the cake and suggested areas to improve the design. We were really happy with our cake and would recommend Cake Chicago to others!
---
Reviewed on

4/26/2017
Rafiya H
My daughter 'a wedding cake was gorgeous!! It tasted wonderful and we got so many complements I would highly recommend JoAnne and her staff!!!
---
Reviewed on

4/10/2017
Kayla K
Our cake was stunning and sooooo delicious!!!! We loved everything about it!!!!!!! Highly recommend Cake!!!!
---
Reviewed on

4/09/2017
Heather H
Our wedding venue included our cake in our dinner/ reception package. We were pleasantly surprised by the quality of service we received from cake-chicago. We worked with Katy who was very professional, extremely responsive, and was so sweet during our tasting. Going into our... Read More tasting we had no idea of what we wanted in terms of design or flavors. Katy was so sweet and guided us during our tasting. I never thought in a million years I would have a chocolate cake, but I am so glad Katy encouraged us to try new flavor combinations! We can't wait for our one year anniversary to eat more of our cake!
---
Reviewed on

4/04/2017
Allison S
Our wedding cake was absolutely perfect! It was beautiful and delicious! Thanks!
---
Reviewed on

1/26/2017
Beth B
We recently used Cake-Chicago for our wedding. First of all, our tasting was so much fun. We were able to try many different cake and frosting flavors until we decided on white buttermilk and hazelnut cake layers with salted caramel and Nutella buttercream frosting layers... Read More finished off with buttercream on the outside. Our guests (including myself and the groom) were raving about how delicious the cake was. I only wish I had more that night! Cake-Chicago made my Pinterest dream come true and designed the cake to look exactly like the picture that I gave them to a T. It was designed with crystallized sugar to look like snow, snowflake appliqués , and our florist added on fresh pine needles, red berries, and pinecones..a winter wonderland holiday wedding cake dream come true! Thanks Cake-Chicago, I can't wait to eat our top layer in a year!
---
Reviewed on

1/23/2017
Donna W
The cake is perfect and the price is reasonable! They did wonderful job!
---
Reviewed on

1/16/2017
Erin L
Such a fun place to work with!! We had a blast at the cake tasting and it was SOOOO delicious!!
---
Reviewed on

1/07/2017
Genna K
So yummy and beautiful!!
---
Reviewed on

1/03/2017
Jenny S
Cake was absolutely wonderful to work with. They were professional and creative and made the surprise to our cake the best it could be! They quickly were able to change a layer of our cake once the Cubs won the World Series and really made it special for us. We loved it and we... Read More loved Cake!
---
Reviewed on

12/22/2016
Amanda M
Cake is great small business! We happened to use them because of the package with our venue, but we were not disappointed! They were so accommodating and great to work with. The tasting was easy and fun (who doesn't love cake?). I would definitely order from them again, and we... Read More will get a small reorder for our 1 year anniversary!
---
Reviewed on

12/14/2016
Alissa L
The actual location of the bakery/tasting area was a little hard to find and in a little weird of an area than expected but other than that everything was great. We had a beautiful cake just like we wanted and it tasted great!
---
Reviewed on

11/30/2016
We were married 11/26/2016 and we were so very happy with Cake as our wedding cake provider. From our initial tasting to the delivery and set up at our venue, we were impressed with the service and quality and taste of the cake. We chose 2 flavors and they were huge hits! The... Read More design of our cake was perfect as well, exactly as we envisioned. Katy, our contact person, was fabulous and a pleasure to work with. I highly recommend Cake for weddings and any events. We look forward to using them again.
---
Reviewed on

11/19/2016
Meredith R
We are so happy we went with Cake-Chicago for our wedding. From the tasting through the wedding cake delivery, Joanne and her team were fabulous. They truly wanted to make our wedding cake exactly what we envisioned. It not only looked beautiful, but it tasted delicious. We... Read More received numerous compliments from our guests on the cake. We will definitely be using Cake-Chicago for our future celebrations.
---
Reviewed on

11/14/2016
Christy F
I didn't know I could get this excited from cake! The cake tasting experience was incredible. Joanne is truly an artist at her craft. We had a blast putting together a unique & gourmet cake option for our guests to enjoy. I didn't think a cake tasting was necessary when we... Read More started however I"m so much happier for having done it, and I think our guests are, too! I would absolutely recommend doing the tasting & using cake chicago to anyone getting married in the chicago area!
---
Reviewed on

11/11/2016
Eric E
Besides our cake being delicious, cake-chicago came up with a beautiful original design for it. All throughout the process they were a joy to work with.
---
Reviewed on

11/09/2016
Laura F
Cake-Chicago did an amazing job on our wedding cake. It was so fun to design with the staff and they were so thorough with every detail. My husband and I are not super creative so it was great that Cake-Chicago was able to let us pick and choose different elements from their... Read More past cakes to let us design the wedding cake of our dreams. Not only was the cake design beautiful but the taste was incredible! We received so many compliments on the actual taste which was more important to us than the look. We loved our cake so much that we are going to enjoy our cake top for as many days as we can and then order a replica top for our one year anniversary. It is that good! Highly recommend the tiramisu and double fudge filling ;]
---
Reviewed on

11/08/2016
val i
The experience was amazing. The work done on my cake was explicit. Loved working with them.
---
Reviewed on

10/31/2016
Katie H
Joanne and team are amazing! I found a picture of a cake I loved and she recreated it even better than the picture! I am beyond impressed with her artistic abilities and am so glad I got to work with her. Thanks Cake team!
---
Reviewed on

10/26/2016
Katelyn G
This will literally be the best cake that you'll have in your ENTIRE life. Our wedding cake was absolutely amazing and guests from the wedding are still talking about it. We were getting married at The Drake, so wanted to incorporate a gold color to our cake and the... Read More selections that Cake had were amazing and allowed us to create a beautiful gold rimmed cake for our guests. The selections for the wedding cake are amazing and creative. We couldn't come to an agreement on which flavors to choose, so ended up with a chocolate fudge & creme brulee cake and then an almond pound cake with raspberry preserve and lemon curd. BOTH tasted amazing. The staff was also incredibly helpful with selecting a topper and stand for our cake. Seriously, I can't wait until next year to try the cake all over again!
---
Reviewed on

10/19/2016
Jennifer B
Cake was beautiful and delicious!
---
Reviewed on

10/13/2016
Angelia R
I had a wonderful experience with cake chicago. After reviewing all of the wedding cakes they have previously created, I wanted to combine certain elements of a few of them. They immediately made me feel comfortable with my decisions and created a sample for me of the frosting... Read More design to see what the end result would look like. It was impeccable and beautiful. I am very pleased I went with cake chicago not only for the cake design, but because the cake was delicious. The tasting beforehand was great, and they allowed me to bring along several family members. Our guests at the wedding raved about the cake about how tasteful and elegant it was. I would highly recommend working with cake chicago!
---
Reviewed on

10/12/2016
Samantha E
We were so happy with the way our wedding cake turned out! From the tasting to the wedding day, Cake made the process so easy! Our cake was exactly what we wanted, tasted delicious, and looked gorgeous! Highly recommend Cake Chicago!
---
Meet The Owner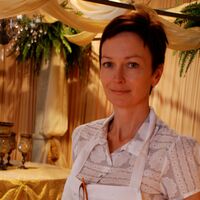 Mary Winslow
Mary majored in marketing and accounting at DePaul University, eventually finding herself in publishing sales. After marriage and two children, she rediscovered her love of baking and decided to pursue her baking dreams . In 1994 she started a two year apprenticeship with Bittersweet Bakery and Blue Plate catering. In 1997 she branched out on her own and formed take the cake. Soon Mary was supplying cakes for many retail clients as well as managing a thriving wholesale business to hotels which continues today.