Home

Cakes Creatively by Crystal
About this Vendor
Your Wedding, Your Style, Your Cake!
Serving the greater Columbus area! Our cakes are all about you, designed especially for you and your special day. Choose from a variety of delicious flavors to satisfy you and all of your guests. Take a look at our fantastic cupcakes, chocolates and favors to add a special touch!
Details
Cake Delivery + Setup, Cake Tastings, Groom's Cakes, Cakes + Desserts







Contact Info

Reviewed on

8/22/2017
Alexa L
Cakes Creatively by Crystal was a fantastic choice for our wedding! We met with her about a year in advance and did a tasting. Her cakes were the best we had in Columbus! They were incredibly moist and the european buttercream is spectacular! We went with a simple design on the... Read More outside, but loads of flavor on the inside! Our bottom layer had Fudgie Chocolate and Cookies and Cream, our middle layer had Blackberry Champagne and White Chocolate Raspberry and then we froze our top tier which was Blackberry Champagne again. My husband isn't a huge cake fan, so we did mini pies as well (They were so popular I didn't even get to try one!) I don't even think I saw Crystal on our wedding day things moved so quickly, but at one point I walked in the room and everything was set up perfectly! People raved about the cake, and I ate the leftovers all week. Crystal was affordable and professional and I would highly recommend her to any couples who are looking for a delicious cake with no stress! There is a picture of the cake on Amy Ann Photography's blog about our day! http://amyannphoto.com/blog/2017/08/18/alexa-alex-darby-house-summer-wedding/
---
Delicious and Beautiful!
Reviewed on

9/29/2015
Liz B
I was initially attracted to Crystal's cakes based on a combination of style, affordability, and good reviews. After my tasting, I knew she was the one! Her cakes are so delicious, very moist, and the frosting has just enough sweetness. We picked the red velvet (and we aren't... Read More even huge fans of red velvet normally - it was that good!) and the white chocolate raspberry (this was a crowd favorite!). She delivered the cake to my venue along with cake stands that I was able to rent from her and she placed some spare flowers that the florist had left for her. When I got to the venue I was blown away by the finished product - it was absolutely beautiful and better than I had even pictured in my mind. And it was DELICIOUS! The best wedding cake I've ever tasted and my guests agreed - I got nothing but rave reviews. I thought her pricing was fare and reasonable, and the quality is top notch. I would 100% recommend Crystal. Thank you Crystal!
---
Awesome cupcakes!
Reviewed on

11/04/2014
Brooke S
We found Cakes Creatively by Crystal at a bridal show, and loved the product she had there. From our first meeting/tasting, and throughout the entire process, Crystal was responsive, friendly, and great to work with. The best part - her cake and cupcakes are amazing! Very moist... Read More cake, and the buttercream frosting was delicious. We didn't really know how we wanted the cake to look, so we sent her a picture of our cake topper, and she did a great job of matching the design to the topper. I highly recommend giving this company a try...I can't wait for my next occasion or event to order another cake from her!
---
Reviewed on

2/26/2018
Alexandra P
Beautiful! Crystal made the most perfect cake and it was absolutely as we had dreamed. Not only was it beautiful but it was delicious too!!! I would highly recommend her cakes for any occasion!! Thank you for making our day brighter!
---
Reviewed on

1/01/2018
Carrie D
The cake was delicious and beautiful. It was decorated just as we had discussed and Crystal worked well with our florist to incorporate the flowers into the decoration. We had multiple compliments on the flavors of cake that we had!
---
Reviewed on

12/24/2017
Niharika S
From the very first time we met Crystal, she was so personable and attentive. We knew we were looking for someone like her to make our wedding cake...and that was before we tried her delicious cakes. The European buttercream was exactly the right amount of sweet and it truly... Read More made Crystal's cakes stand out from the other ones we tried. We ended up doing a 3 tiered cake with a mix of flavors and fillings since we loved so many of the flavors. I wanted our cake to tie in with the rest of the fall themed wedding decor and so, Crystal decorated the cake beautifully with fresh flowers—it was a huge hit!
---
Reviewed on

11/27/2017
Brian F
Crystal did an awesome job with our cake. It was exactly what we wanted and tasted great. She was easy to communicate with and made sure our cake was set up and ready to for our reception.
---
Reviewed on

11/06/2017
Alexandra C
Crystal worked with us from the day of the cake tasting to the day of the wedding to make our cakes a perfect execution of our vision. Crystal was easy to work with and was responsive to all of our questions. Her cakes were a big hit at our wedding! The flavors of cake that... Read More she offers are unique and delicious. The bridal cake turned out beautifully. And she even created a personalized Groom's cake that made our special day that much more special.
---
Reviewed on

11/05/2017
Regina T
Crystal was so easy to work with and she made my cake look gorgeous! Not to mention it was delicious and my guests loved it and asked for leftovers :)
---
Reviewed on

10/30/2017
Mikaela M
Crystal was great to work with and the cake turned out amazing! Tasted great and looked just as good, we got comments all night about it and several people asking who did for their own events. Definitely recommend!
---
Reviewed on

10/24/2017
Megan C
Everyone of our guests at our wedding kept raving about the cake! Rick and myself loved it from the tasting and on the day of the wedding it was perfect! Crystal made the cake that Rick and I envisioned and it was everything we could have asked for and more!!
---
Reviewed on

10/22/2017
Sarah C
Our Mocha wedding cake with Chocolate buttercream was so moist and chocolaty. We had so many compliments from our guests. Crystal was so easy to work with too. Worth every penny, and it didn't break the bank either!!!
---
Reviewed on

10/13/2017
Ben S
Crystal did a fantastic job for our wedding. She was very helpful and provided us with a ton of options when we were looking into the cakes for our wedding. We had five awesome flavors and it's also important to state how amazing the buttercream frosting was. Pretty much the... Read More best frosting ever.
---
Reviewed on

10/09/2017
Courtney H
amazing all around! crystal was such a pleasure to work with and the cake was exactly what we wanted. the flavors we're outstanding & our guest loved everything about the cake. highly recommend for any event!
---
Reviewed on

10/03/2017
Amanda K
We absolutely LOVED working with Crystal. We taste tested numerous cakes at bakeries all around the Columbus area and Crystal was hands down the best. The flavors were amazing and she was able to bring our vision to life. She had so many photos of different cakes to help us... Read More narrow down the design we wanted and we couldn't have been happier with the end result. Our guests raved about the cake and I still have dreams about it! It was so good we couldn't wait until our 1 year anniversary to eat the topper...we ate it that night in our hotel room and the following day! Seriously, best decision ever. LOVE Crystal!
---
Reviewed on

9/25/2017
Makayla S
My husband and I had a wonderful experience using Cakes Creatively by Crystal for our wedding. We got married on 9/8/17 and were over the moon with how great the cake turned out. Crystal is very personable and accommodating. We had our wedding outdoors, and many of the big-name... Read More or chain bakeries we had tastings with would not allow us to use buttercream icing. They said since the reception will be outdoors, the buttercream would not hold up in the potential heat. However, Crystal was very accommodating and stated that she could deliver the cake and it could be stored in the kitchen of the venue, if necessary, so that I would be able to have the icing I wanted. Also, her icing is to die for!! It is so light like whipped icing but has all the flavor of buttercream and just melts in your mouth. Even my brother who claims to dislike cake was surprised to find that he really liked the one we had made by Crystal. I highly recommend this small business that has a really big taste!! Cakes Creatively by Crystal helped make our special day perfect!
---
Reviewed on

9/22/2017
Silvina B
Crystal did an amazing job with our cake. We live in Oregon and she was very flexible in working with us online and doing tastings with our family members instead of us. We asked her to create a new design for us and she did it flawlessly, with a beautiful cake stand. The cake... Read More tasted delicious too! She also gave us tasty mini cheesecakes with strawberries. Best bang for your buck.
---
Reviewed on

9/21/2017
Moriah G
Crystal was wonderful, she made my dream wedding cake come to life! Our guests loved it & even though we didnt get to eat much of it, it was so tasty!
---
Reviewed on

8/30/2017
Jamie K
Crystal was super amazing! She was so helpful to me through the wedding planning process and did a fantastic job on our cake! It was beautiful, delicious, and we received tons of compliments! Would definitely recommend to anyone planning their wedding! :)
---
Reviewed on

8/28/2017
Christopher S
We were extremely pleased with Crystal's beautiful work. Not only was our cake very tasty but perfectly made. She offered a great suggestion that included cupcakes with different flavors--which was a HIT at our wedding. We met once for a tasting; then, Crystal sent us a link to... Read More a website to help with planning how many cupcakes we needed. (We live about 2 hrs away and work the night shift, so this type of planning/communication worked perfect for us). We appreciated her professionalism and efficiency VERY MUCH, considering we planned our wedding in just 3 months! I'd highly recommend her to any of our closest friends and family.
---
Reviewed on

8/24/2017
Jill S
Crystal was so easy to work with. She took my very limited guidelines and created a beautiful, romantic cake for our summer garden themed wedding. Not only did the cake look beautiful but it tasted AMAZING. We went with lemon and strawberry alternating layers with buttercream... Read More frosting. Guests were asking to take more home and both my groom and I couldn't get enough. We will use her again for any event we host!
---
Reviewed on

8/21/2017
Donelle B
Crystal was amazing to work with. She designed the cake of my dreams and the taste of the two flavors I choose was out of this world. I will be using Crystal again.
---
Reviewed on

7/26/2017
Megan S
I wish I could save everyone the time of choosing a wedding cake vendor / artist / baker. I started my search looking for the top reviews on different websites. Then I took those, and looked at the cake designs themselves - which helped weed out a lot. Finally, I took price... Read More into consideration. My now-husband and I tried 3 vendors on that short list, and were blown away by Crystal. She is the triple threat: Delicious cakes + elegant designs + affordability. Best choice in Columbus!
---
Reviewed on

7/20/2017
Jaca V
I can't say enough good things about Crystal! She made everything easy right from the get go, and was super professional in every detail for my wedding cake. I met with 5 other cake shops while in Columbus - planning my wedding from Austin, TX - and I am so glad we went with... Read More her. All communication went smoothly, and at the day off, all I had to do was say hi while she was setting everything up. It looked amazing, and just as the picture I showed her of the cake I wanted. Thanks so much, Crystal!
---
Reviewed on

7/11/2017
Jackie R
My cake was beautiful!! Exactly what I had hoped for and it was delicious!!
---
Meet The Owner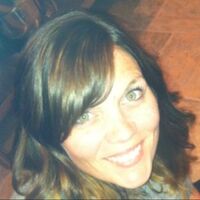 Crystal
Striving to make every special day as special as it can be by creating your cake with you, and your guests, in mind!