Home

Cameron Jordan Artistry
About this Vendor
Artistic Photojournalism with Heart
Cameron Jordan LOVES to shoot weddings. She believes in the magic of love and it is depicted in her ethereal images. Her style has an artistic photojournalistic feel, using her skills in fashion photography to create stunning memories of your day in a fun and playful manner.
Details
Bridal Portraits, Day After Session, Engagement, Trash The Dress
Getting Engaged, Rehearsals + Parties, Wedding
Destination Weddings, Wedding Albums, Second Shooter Available, Social Media Sharing
Contact Info

Reviewed on

9/03/2015
Christy K
Finding a photographer to photograph the most important day was VERY stressful to me to say the least! I definitely wanted to find someone who was unique and coveyed the mood that we would feel and the love we had for each other, our day, our family, and our friends that day.... Read More I am SO happy that I discovered Cameron! It was such an easy decision once I met her. I loved her vision and how she would work with us and our needs. She was so kind and personable. On the wedding day, I don't even remember her being around-which means, she did her job wonderfully because the pictures we have are MAGNIFICENT! Your wedding day is about you and your spouse and you want to know that your photographer is doing their job without getting in your way. Not to sound rude, but it's true. She actually helped me understand this. She was in the shadows snapping away pictures. We have BEAUTIFUL pictures with us to this day. We have a beautiful photo album that was created by her and I love looking at it and showing it to my children. It still brings back all the same memories and emotions I had on that day. :) And that makes me happy. She went above and beyond what I think a typcial photographer would do. We have memories of our cake, the flowers, the dress, the venue, and most importantly us. The poses we did look naturally and lovely. The pictures of our family and friends are wonderful and happy. Thank you Cameron for the superb job you have done. I am still forever grateful for your service and creativity!
---
Reviewed on

9/03/2015
Cameron is the best! We knew the photography side of things for our day would be tricky because we have a huge family with ALOT of kids. Cameron was so great with the little ones, and I loved how she was able to capture moments with me and each of my relatives which is exactly... Read More what I asked her for. She really went above and beyond and I had so many photos to choose from. Of course it was hard to choose because they were all amazing! I love Cameron's style of photography because I feel like it really captures the story of our special day. I highly recommend Cameron Jordan Artistry!
---
Reviewed on

2/18/2017
Ashley S
My gosh, Cameron has been so helpful throughout this planning process. She was gracious enough to FaceTime with my fiancé and I, and answered all of our silly (and sometimes naive) questions. She is extremely responsive, patient, welcoming, and has such a warm aura - we are so... Read More excited to work with her and have her capture our special day. And she worked within my budget!? Oh heck yes.
---
Reviewed on

1/22/2017
Michele H
I reached out to Cameron for our wedding photos and she immediately responded with her packages with cost. We are traveling in from Kansas City and she offered to have a FaceTime meeting so we could connect. So appreciative!! Thank you so much Cameron!!
---
Reviewed on

10/31/2016
Sarah S
Cameron is exactly the kind of thoughtful and talented photographer a bride needs to quiet her nerves on such a momentous day. Her easy manner and beautiful spirit may her a doll to work with. Her careful eye captures the hidden magical moments you'd never have known you'd... Read More had.
---
Reviewed on

10/30/2016
Tara K
I have had the pleasure of working with Cameron over the years for various shoots (boudoir, fashion, family portraits & gatherings). Her skills and demeanor are the best of any photographer I've ever worked with. With an artistic eye she is able capture some magical moments. I'm... Read More getting married this upcoming spring and can't wait to have her photograph our wedding! I'd highly recommend her to anyone!
---
Reviewed on

10/27/2016
Lauren A
Cameron is such an incredible wedding photographer! Her work appears truly effortless. She brought such a calm atmosphere in the getting- ready- time leading up to the ceremony, made her physical presence non- invasive during the vows, and added so much joy to the reception!... Read More She is fun and confident with with guests while working, and it shows in the final images. Good lord does she have talent! My sister was so happy with her choice to hire Cam. I was so happy with her choice to hire Cam, and you will be so happy with your choice to hire Cam, too! Thank you for capturing these priceless moments, Cameron!!
---
Reviewed on

10/25/2016
Genevieve J
She did my daughter's wedding and she was incredible. We have an incredibly unphotogenic family and she made us all look beautiful and feel comfortable.
---
Reviewed on

10/25/2016
I am a true fan of Cameron's work. She was the wedding photographer for my best friends wedding a few years back and after seeing her wedding photos from her wedding I was sure that if I ever got married Cameron would be our gal. My husband is also a photographer and so I knew I... Read More would need a good wedding photographer to impress him. As soon as we picked a date, I contacted Cameron. Luckily I booked her in advance, because two other brides tried to book her for our wedding date shortly after. On our wedding day, Cameron was early and excited to start taking photos of us. So grateful to have someone who loves shooting weddings, because the photos came out better then we could have ever dreamt. We had an evening wedding and she was fully equipped with all of the right lighting equipment. She makes it look easy when we know it is not. Having her as our wedding photographer was a dream come true! We will be recommending her to everyone we know is getting married. Only because she is the best!
---
Reviewed on

10/22/2016
Diane Z
WOW is all I have to say. Loved her. The price was right and her work was amazing.
---
Reviewed on

10/22/2016
Allie Z
FANTASTIC. Easy to work with, wonderful team. Cameron and Joe made me feel so beautiful. I'm normally so camera shy, but they made me feel totally comfortable. Recommend 100%
---
Reviewed on

10/22/2016
Alexandra Z
Her work is beautiful. I look great in every shot! I get so shy in front of the camera, but she makes me feel comfortable. She works quickly and efficiently and gets great images! Definitely recommend her!
---
Reviewed on

10/22/2016
Aja V
Not only is Cameron a total dream to work with, she is an amazing photographer. She captures all the best moments. I'm really grateful to have found her. Others won't be disappointed.
---
Reviewed on

10/22/2016
Holly S
Cameron is heaven sent. My husband and I hired Cameron simply from reviews from The Knot and word of mouth from friends. We were BLOWN AWAY how stunning our wedding photos turned out. Cameron has an incredible, artist eye that allows her to capture the most magical and memorable... Read More moments throughout the day. Every photo is a "keeper". She is an absolute PRO in every sense of the word. We have received compliments galore over our photos. On top of everything, her prices are reasonable (such a stress reliever!). I would recommend Cameron (100%!) to anyone looking for a wedding photographer.
---
Reviewed on

10/21/2016
Peter G
Cameron is one of the best photographer there is in LA! Not only that she is so easy to do business with, but also one of the most talented photographer there is. we did our engagement shoot with her and finally decided to hire her for our upcoming wedding! she is by far the... Read More best!!! i would recommend her to anyone i know.
---
Reviewed on

10/21/2016
Sayres H
Cameron's passion for photography is only outweighed by her raw talent and and creativity. I could not recommend her more. She helped me in ways I would not have thought of and it was easy breezy. She makes taking pictures fun even for a guy who doesn't typically enjoy it... Read More much.Finally she is personable, funny and bottom line is I wouldn't consider working with anyone else.
---
Reviewed on

6/27/2016
Kevin H
My wife and I needed someone affordable and personable for our engagement and wedding photos and Cameron was absolutely perfect. My wife is not the best at taking photos, but Cameron managed to bring out the best in her and all of our photos turned out beautiful. Cameron is one... Read More of the coolest and nicest people I've ever met and we will be recommending her to any friends that get married in the future!
---
Reviewed on

11/02/2015
Ashley B
Cameron photographed me and my baby and did an amazing job! She was fun and easy to work with and gave great direction! The photos came out beautifully colorful and very well composed. I would definitely hire her again! :)
---
Reviewed on

10/28/2015
I have had the distinct honor of being the subject Cameron's photography many times. She has beutifully captured some of the most intimate moments of my life with her camera. She really takes the time to learn her subjects and what is important to them. She is an amazing... Read More photographer for wedding photos, pregnancy and family photos, and truly memorable photos that a happy couple will cherish for life. Don't hesitate to hire her, she will get along with your entire family and make EVERYONE feel comfortable getting their photo taken.
---
Reviewed on

10/26/2015
I hired Cameron to shoot my best friend Nicole's wedding as a wedding gift to my long time friend. I knew that Cameron would do an amazing job as I have hired her to shoot other events for me. As always she captured the day perfectly! The bride and groom were ecstatic with their... Read More photos, the lighting was perfect, and there were so many amazing shots to choose from! Truly a great person and a fabulously talented photographer, I highly recommend Cameron for all of your wedding and event needs.
---
Reviewed on

10/19/2015
We hired Cameron to shoot the wedding of our son, our first family wedding. We couldn't have been more pleased. She not only documented key memorable moments but had a beautiful way of evoking people's personalities such that everyone shone on our big day. So nice and easy to... Read More work with too. Would give he more stars if this app allowed it.
---
Reviewed on

10/14/2015
I had the pleasure of being both the subject and apprentice of Cameron Jordan's photography for many years. She taught me a lot behind the camera and always had a clever approach and composition. Her ideas and artistry led to many great photo shoots of my band/musical project as... Read More well. She runs a tight ship and always gets her photos edited and delivered in a swift and timely manner.
---
Reviewed on

9/06/2015
Karine C
Cameron captured our wedding day with impeccable taste and amazing creativity! She captured so much that day yet was never in the way. Nothing ever felt forced . I can't wait for her to shoot baby photographs of our new baby! So many memories through these photos.
---
Reviewed on

9/03/2015
Cameron is an absolute master at her craft. She not only delivered us the most beautiful photos, she went out of her way to make my entire bridal party feel comfortable and happy in front of the camera. Best decision I made was hiring her.
---
Reviewed on

9/02/2015
Cameron photographed my bridal portraits and wedding. She did an amazing job. She captured everything perfectly! She was awesome to work with. I highly recommend her for your special day!
---
Meet The Owner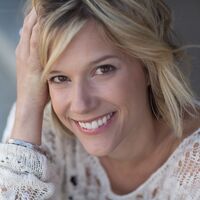 Cameron Jordan
Cameron Jordan resides with her family in Silverlake, California. She loves creating art. Her fashion photography has been featured on many album covers & in Rolling Stone Magazine. She has worked with photographer Nigel Barker on 'America's Next Top Model', had her paintings shown at the Bergamot Station at the Berman Gallery, and had clients such as Imagine Dragons, Nico Vega, the Glitch Mob, Disney, Kucoon, Lekuin Designs, Fairy Godmother Academy and many more. In 2013 Cameron & her husband Dan Epand (drummer for Nico Vega) created their most perfect artwork, their muse & daughter, Lennon.