Home

Candy Apple Photography
About this Vendor
Simply... the best!
Details
Contact Info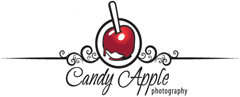 Serving all of Colorado, CO
Amazing Pictures and Great Photographers!!!
Reviewed on

4/04/2014
Jodie T
Planning a destination wedding from Texas was tough at times, but I couldn't have asked for better photographers. I found them using the Knot and after reading reviews and looking through their portfolio I was convinced that I had to book them for my wedding. I spoke to Jen on the phone several times and she was so genuine and down to earth. We met Jen up in December and she took our engagement pictures in -3 degree weather. She made us both feel very comfortable, and the pictures turned out great. On the day of the wedding, Jen and Rich arrived early to check out the resort and found the most perfect spots to shoot our solo and bridal party shots. During the reception, they did a great job of capturing every special moment and it honestly felt like they were there to celebrate and party with us! Our pictures turned out amazing and I can't wait to hang up the large prints we ordered to remind us of our special day. Thank you Jen and Rich! -Jodie & Tommy
---
Photography
Reviewed on

2/22/2014
Lisa T
My husband and I absolutly loved Jen. Her and her husband run the photography studio out of thier lovely home. They were complete professionals, yet knew how to have a good time. Our family and friends commented on how great this pair was. They made us feel so comfortable but not intrusive. I would recommend Cand Apple Photography to any Colorado bride!!!
---
The Best!!!
Reviewed on

10/05/2013
Take my word for it - Jen & Rich are the best! Our youngest son - the first to get married (July 2011), chose Candy Apple Photography. The photos were all amazing! Jen & Rich have this unique way of capturing the emotions of the day, they capture the story. When looking at the photos - we relived the entire day. Our daughter, the second to get married (February 2013), chose a different photographer - which was a huge mistake.. The photos were awful.. I phoned Jen and asked if she could help. I sent her the 'raw' files and she was able edit and make them look a million times better than what we had received. When it was time for our third and last wedding (September 2013) - there was no question who would do the photography - Candy Apple Photography! The wedding took place in Estes Park, CO - the weekend after the flood. Jen & Rich are very personable; and made every one feel relaxed.. We haven't seen the proofs yet - but I know they will be amazing! Thank you so much Jen & Rich - you are simply the best!
---
Highly Recomended
Reviewed on

10/04/2013
brittany J
There were a lot of decisions and choices made leading up to the day of our wedding and choosing Jen and Rich for photography was one of the best decisions we made. Not only do they take phenomenal photos, they are very fun and easy to work with. They captured the best parts of our memorable day and I would highly recommend them. We will be using them for everything in the future!
---
Fiji Wedding
Reviewed on

10/04/2013
Maggie P
I've been at two weddings Jen and Rich have shot and was just blown away by the images they are able to create so it only made sense that we would want to work with them for our wedding! We didn't go the traditional route, my fiance and I decided to have a small wedding in Fiji with immediate family. I'm so glad Jen and Rich were able to come out and shoot our wedding. They came out and stayed at the resort with us for a few days before the ceremony and were able to capture so many shots of the resort and scenery. Our resort was so small they joined our group for all of the meals and fit right in. They are so easy to work with and were able to fit right in with our family and help put my nervous mom and mother in law at ease. I can't say enough about the actual wedding day coverage, we have so many wonderful shots of us getting ready, seeing my husband for the first time, our ceremony, reception and Kava ceremony (it's a Fiji thing). When we got our pictures back I was blown away by some of the images they captured. The wedding day flew by for us, I'm so grateful to have their pictures to remember everything. Rich gets the award for the best shot of the day, he was taking pictures during our ceremony on a pier and managed to get a shot of me dropping my husbands ring into the ocean due to nerves. Everything worked out and we were able to get the ring back, but it's one of those stories we will always tell about our wedding and we now we have a picture to show! Anyone that uses them will not be disappointed, you will have beautiful wedding pictures that you can't wait to show friends and family and display in your home. Even though we had a small destination wedding I am so so glad that Jen and Rich were able to be a part of it and help us capture that day.
---
Photographic Perfection
Reviewed on

9/29/2013
Emilie
Of all the vendors we would choose, I knew our photographers would be the most important. I was looking for a specific style- editorial/classic/modern... I can't explain it. But when I found Candy Apple's page- they were it. They weren't local. I didn't care. : ) I spoke with Jen, and I just KNEW we had to have them as our photographers. With Jen & Rich being in Colorado, us being in Illinois, and the wedding being in Maryland- there definitely could have been some bumps along the way. But there were none. There was a ton of open and frequent communication throughout the planning process. They even offered to come to our rehearsal dinner to take a few photos the night before the wedding! On the big day, it turned out to be a humid 93 degrees. Not only were our photo shoots quick and well-directed, but they turned out beautifully. I admire Jen and Rich for putting up with the heat to get some excellent shots. The rest of the evening whizzed by, and we totally forgot we had photographers there! When we finally got to see the photos, I was SO happy with how they turned out. They captured everything. It was a way for my husband and I to see parts of the wedding we hadn't seen previously. Our friends and family are already raving about how beautiful the photos turned out, and I can't wait to share them. Thank you Jen & Rich!!! : )
---
People can't stop talking about our photos!
Reviewed on

10/18/2012
Christy G
After I got engaged a co-worker stopped me and asked me if I had found a photographer. She told me about Jen and Rich and how they had shot her sister's wedding and she wished she had known about them for her own wedding. Jen and Rich are a fantastic team who will make you and your family feel comfortable. They work together to shoot both editorial and portrait shots and I promise you won't be disappointed! My friends and family cannot stop talking about how beautiful the pictures from our wedding our. We now have pictures to remember our beautiful day.
---
By far the best!!!
Reviewed on

10/17/2012
Amanda E
Jen and Rich do such a great job I would recommend them to anyone and everyone looking to have professional pictures taken. They make you feel super comfortable, while creating gorgeous photos! I know several people that have used them from weddings to pregnancy photos and all of them are completely satisfied!
---
Jen & Rich create treasured memories and photos!
Reviewed on

10/17/2012
Erika M
Once I met with Jen, viewed past wedding photos she had taken, and discussed our wedding vision, I didn't need to meet with another photographer. I was so impressed with their easy going personalities, flexibility and attention to detail! During both our engagement session and wedding they communicated with us, made everyone feel comfortable, and kept us laughing. They are the cutest couple ;) We received over 1,000 truly STUNNING photos. They captured every emotion throughout the day, every smile, and every bit of love and excitement felt. I have been given countless compliments on so many of our photos. I proudly display them and share with family and friends, but my favorite thing is reliving the wonderful day through this treasured pictures. Thank you Jen & Rich for bigging such a wonderful part of our day. We appreciate it more than you know!
---
Love!
Reviewed on

10/07/2012
Melissa M
Jen & Rich are great! So much fun to shoot with and are definitely well educated in the art of photography! Worth every penny.
---
Perfect
Reviewed on

9/15/2012
Jamie K
I can't say enough great things about Jen and Rich. They are absolutely phenomenal and we are completely in LOVE with all of our engagement pictures and wedding photos. They captured every single detail and we were thrilled! They made the entire day run smoothly yet never made us feel rushed. It was perfect. They had great communication the entire time we worked together (even when I would email months from the wedding date) and they created our photography schedule down to the minute, which was awesome. We had every single moment captured and each time we scroll through the pictures, we are right back in the day. We can't decide on photos because we love too many of them. I would recommend Candy Apple Photography to everyone because they are truly the very best!
---
Absolutely amazing!
Reviewed on

8/12/2012
Amy M
Having great wedding pictures was extremely important to me. I am so happy with my decision to have Candy Apple Photography as our photographers. They were fun to work with, professional, organized, and their pictures came out awesome! There are so many wonderful pictures that I am having a difficult time narrowing them down to go in our wedding album. I would highly recommend them to capture any important moment in your life!
---
My photographers were my favorite vendors!!
Reviewed on

7/09/2012
Sherry H
I loved working with Jen and Rich! The quality of their service and their photographs are so incredible I could not believe they were in my price range. I highly recommend them to anyone. Their fun personalities added joy and ease to a busy sometimes stressful day. I will be using them as photographers for every special occasion in the future also.
---
Wonderful!
Reviewed on

12/09/2011
Kelly F
We could not be happier with our wedding photos! Jen and Rich are the sweetest couple to work with and are so happy to do what they do! There is not one picture out of like all 1000 of them that I do not absolutely love! They captured our day perfectly!
---
Jen & Rich are the Best!!!
Reviewed on

11/07/2011
Erica B
These two are fabulous!! They took care of us from our engagement pictures to a trip to CA to capture our BIG Day. They are so sweet and easy to work with it makes every picture fun. We LOVE all of the pictures and would recommend them to anybody. Nov 2011
---
Amazing pictures
Reviewed on

11/05/2011
Christi L
Jen and Rich captured our wedding perfectly. We had so many great pictures to choose from, that we had a hard time choosing for our album. I will definitely be using them again in the future and recommend them to friends and family.
---
Amazing!!
Reviewed on

11/04/2011
Dominika M
Candy Apple Photography! These are the photographers you want in your wedding or any photos! Family Engagement baby photos you name it! Rich and Jenn are amazing photographers! We have used them for our Family/Engagement photos as well as our wedding! and will be using them for our maternity shots soon! they are talented and they listen to what exactly you want and never rush! and most importantly they capture the most important shots! we absolutely love all the photos they took and i would recommend them to our friends and anyone out there!! If your looking for a great photographer not only that but a life long friend to take your photos this is them! Jenn was pregnant not to long ago and shot our wedding she was on her feet for more then 10 hours that day and she was happy from the start to the end! she smiled and everyone at our wedding loved her and rich ! they take the time to get to know not only you but your family. You guys are a great family! you made our day Special and we couldn't ask for more ! thank you thank you!! xo Dominika,Blake,Anthony
---
Accomodating
Reviewed on

11/04/2011
Sarah A
My husband and I had an unusual reception planned. We were going to have all our guests board a bus that would take us to Dave and Busters. We were afraid the photographers we chose would not want to be crammed on a bus with a bunch of rowdy (and somewhat intoxicated) wedding guests. Jen and Rich were all for it. Not only did they arrange it so they could be on the bus to capture the moment, but they worked out a plan to stay at Dave and Busters for only part of the evening and drive home separately. When we received the photographs of the wedding, we were speechless. They were absolutely fabulous! The bus photos were so original and the Dave and Busters photos made us laugh so hard it was like reliving the event. They also allowed us to see how our guests liked the reception and showed us how much fun everyone had. Rich and Jen were hands down amazing and if we had to do it all over again, we would choose them in a heartbeat.
---
AMAZING!
Reviewed on

11/04/2011
Lauren H
Jen and Rich were SO wonderful to work with. They helped make our wedding day so much fun and have given us amazing pictures to remember it by! We have gotten so many compliments on our wedding and engagement pictures. I can't reccommend them enough. They are fun to work with and put everyone in our wedding party at ease. The beautiful pictures speak for themselves! Thank you!
---
Best ever!
Reviewed on

11/04/2011
Rebekah H
I could not imagine more amazing wedding photos! I have gotten SO many compliments. Jen and Rich absolutely were a blast to work with. They make you feel relaxed and even got my new husband (normally very shy) to smile in photos. I cannot say enough great things about them!! They truly captured the essense of our wedding day. I recommed them to all our friends and family and can't wait to work with them in the future for our family photos.
---
AMAZING
Reviewed on

12/02/2010
Beth C
Jen and Rich are truly amazing. Their pictures were the most beautiful wedding pictures I have ever seen. The entire family loved them. Selecting Candy Apple as our photographer was the best decision we made!
---
The Best!
Reviewed on

12/02/2010
Kimberly O
Candy Apple Photography is by far the best photographers that I have had the privlidge of working with. They were able to capture every moment that occurred at our wedding and made the overall experience amazing. Their professionalism and quality is unsurpassed. Jen and Rich truly take great pride in their work and it shows with every shot they take.
---
The Best Around!!!
Reviewed on

12/02/2010
Sarah N
We used Candy Apply Photography for our wedding at Arrowhead Golf Club and the results were absolutely amazing! There were so many great shots that we had a very hard time narrowing them down to make our keepsake album. Jen and Rich have a great eye for different backgrounds, unique shots, and making a bride look her best! Not only was their work top-notch, but they are also super fun and down-to-earth -- I was glad to have them hang around our guests and be a part of our day. I would unconditionally recommend Candy Apple Photography, and I plan on continuing to use them to capture the important events in our lives.
---
MEMORABLE
Reviewed on

12/02/2010
liz h
DURING MY PLANNING FOR MY WEDDING I FOUND OUT THAT I HAD BREAST CANCER. I HAD TO POSTPONE MY WEDDING WHILE I WENT THROUGH CHEMOTHERPY. CANDY APPLE PHOTOGRAPHY WAS SO SUPPORTIVE IN HELPING ME WITH CHANGING THE DATES SEVERAL TIMES FOR THE WEDDING. AFTER ALL WAS SAID AND DONE JENNIFER AND HER HUSBAND CAPTURED THE BEST PICTURES OF THAT CHAPTER IN OUR LIVES. I WOULD RECOMMEND THAT YOU TRY CANDY APPLE PHOTOGRAPHY. THEY ALSO DID OUR ENAGAGEMENT PICTURES WHICH ALSO CAME OUT BEAUTIFUL!
---
Best in the Business!
Reviewed on

12/01/2010
melinda l
Having worked with Candy Apple's Jen and Rich in a number of capacities I can say they are the best people to work with. As a fellow wedding service provider (I'm a florist), they make sure every image is captured perfectly without losing any of the spontaneity. I know they will always have wonderful pictures of the flowers (and everything else!) I have also had the benefit of being a member of wedding party that Jen and Rich were contracted to photograph, their energy and creativity made us all laugh and the pictures reflected the good time we were having. They are the first on my referral list personally and professionally.
---
Send Message