Home

Cardinal Cake Co.
About this Vendor
Tailored services for the gracious couple's desire
Cardinal Cake Company is a full-service confectioner with a licensed commercial kitchen and store front in Blue Springs, MO. Dazzling tiered centerpiece cakes, dessert table pastries, and guest favors; every bite begins with premium ingredients like sweet cream butter, European chocolates, and seasonal fruits. To give your guests delectable memories, speak with Mary!
Details
Cake Stands, Cake Delivery + Setup, Cake Tastings, Groom's Cakes, Cakes + Desserts
Contact Info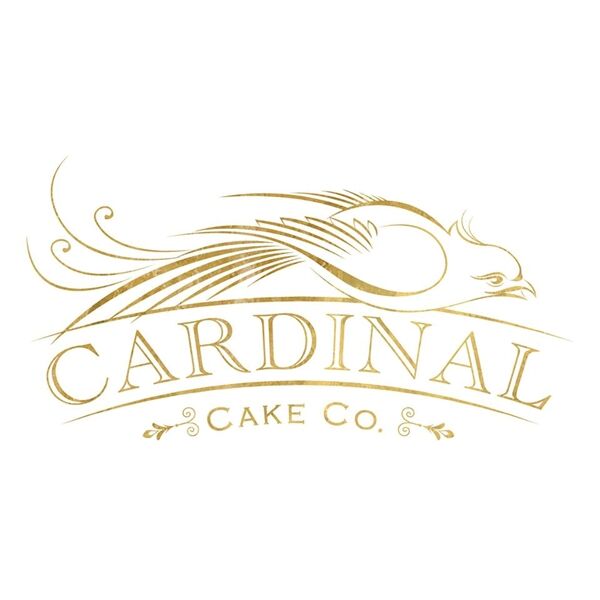 Reviewed on

6/13/2016
Meghan B
Mary with Cardinal Cake Company was amazing, professional and friendly! Her cake was as delicious as our taste testing and was more beautiful than we could have imagined. She did everything she promised to do and more. I can't wait for our next event so I can order from her... Read More again.
---
Reviewed on

4/11/2016
Nora W
I got married in Kansas City after only living here for about a year, so I relied heavily on website reviews, and in-person meetings to choose my vendors. I happened upon Mary with Cardinal Cake Company and am so lucky that I did! Our initial meeting and cake tasting was... Read More incredible- she brought a variety of samples, and it was definitely my husband's favorite part of the whole wedding planning process! We didn't need to meet with any other cake vendors after Mary, because her prices were so reasonable for the quality of cake she makes. She was very easy to work with, and we chose to do multiple flavors for the cake because we couldn't just choose one. She also designed the cake based off of pictures that I showed her from Pinterest. The portions were also large enough for guests to have seconds, and leftovers for our family. We couldn't have been happier with how it all turned out!
---
Reviewed on

3/22/2016
Being the mother of the bride, I worried about whether all the details would come together. But no worries, Mary made the cake the absolute centerpiece of the wedding. She was so easy to work with, took care of all the details, and the cake tasted amazing. We had several... Read More different flavors and we only had about 8 pieces of cake left at the end of the night. I'm pretty sure people tasted every one of them. I will be using her again soon !!!
---
Reviewed on

7/07/2017
Jennifer B
Mary did an incredible job with our wedding cake! From the very beginning, Mary was incredibly sweet and accommodating. She worked with us so well and was very patient with us as we had a few extenuating circumstances that made booking difficult. The tasking was an absolute... Read More blast and some of the best cake I have ever had. Mary absolutely delivered on the day of the wedding and gave us the most beautiful cake I could have imagined. We are so happy with the results. I would highly recommend Mary and Cardinal Cakes for any wedding or special event. You won't be disappointed!
---
Reviewed on

5/20/2017
Brittany M
I was very excited to meet with CCC after reading the wonderful reviews. I booked a cake tasting for my out of town fiancé and I, over a month in advance. Unfortunately when we showed up, Mary had forgotten our cake tasting completely. She was kind enough to reschedule for a... Read More Sunday, however the night before, she cancelled. Luckily we had other tastings scheduled and are going to go wth another local company.
---
Reviewed on

10/07/2016
Novella G
The cake was very delicious. It was soooo good I had to have another piece. Very very tasty and mouth watering good
---
Reviewed on

10/07/2016
Novella G
The cake was very delicious. It was soooo good I had to have another piece. Very very tasty and mouth watering good
---
Reviewed on

10/03/2016
Bailee Jain W
Mary drew us in with her friendliness and affordability but made us lifelong costumers through her expertise and willingness to go the extra mile for her customers.
---
Reviewed on

10/03/2016
From the minute we met Mary we knew the Cardinal Cake Company was the perfect match. Of course, after our tasting we were 100% sure. Excellent service from day one. We had both cakes & cupcakes. All different flavors. We had 4 of the smaller round cakes. . .traditional... Read More white, peaches & cream, state fair apple & of course red velvet! All were beautifully decorated and we used my parents cake topper from 1946. We also had cupcakes. . .strawberry cream & lemon-blueberry. Mary setup our table and took extra special care of our precious old cake topper. Mom was thrilled when she saw it. Mary made our day so special. EVERYTHING was incredibly yummy. Our family & guests are still commenting on how delicious it was and how pretty our cake/cupcake table looked. We made sure everyone could try all the flavors!
---
Reviewed on

10/03/2016
Julia S
We got our wedding cake form Cardinal Cake Company. We were very happy with their service and the result! Before the wedding we scheduled an appointment for a cake tasting and all their flavors were delicious. We had a few pictures with us to show her what we wanted and she... Read More understood right away how we want our wedding cake to be. She gave us good advice on the decoration and we loved how it looked at the wedding! The day of the wedding she was there in time to set everything up and everyone loved the cake and how it tasted. We had sugar orchids as decoration and they looked just amazing. We were going to keep them as a keepsake but the venue unfortunately ended up throwing them away. We were so happy when Cardinal Cake Company sent us some sugar orchids they had left for us to keep! We can only recommend them, it was so easy to work with them and we absolutely loved the cake!
---
Reviewed on

10/03/2016
Ronetta M
This cake was the highlight of my wedding! Very professional and the cake was AMAZING.
---
Reviewed on

8/08/2016
Our wedding cake was just as beautiful as delicious! We had a henna design in gold that came out beautiful.
---
Reviewed on

6/21/2016
Rosemary T
Mary is a wonderful baker and friendly person. The taste testing was so much fun, a great experience and from there my husband and I knew we would use Cardinal Cake Company. The day of our wedding Mary was prompt, helpful and the final result was everything I had hoped for.... Read More Thanks so much Mary for being apart of our day! We would hire you again in a heartbeat!
---
Reviewed on

6/14/2016
Rhonda M
We met with Mary for a tasting and showed her our ideas for our cake. We had a hard time choosing which flavor we wanted to go with because they were all so good. We were very happy with how our cake turned out. She did a wonderful job of creating it.
---
Reviewed on

6/10/2016
Cardinal Cake created a beautiful and delicious cake for my son's wedding. The cake was in the shape of three textbooks. The "covers," "binders," and "pages" of each cake were so amazingly real. The groom (a graduate student) enjoyed this fun cake as well as his bride. We... Read More heard many, many compliments about this groom's cake. Plus, it was delicious! Thank you Cardinal Cake for presenting a true memory. ( a photo was texted)
---
Reviewed on

5/31/2016
Sara H
Mary made a beautiful and delicious cake for my daughter's wedding. She let us sample many different and interesting flavors of cake and frosting before making our final choice. She delivered the cake and it was more beautiful then we had imagined it would be. I would... Read More definitely use Cardinal Cake Company again and will refer my friends to her as well.
---
Beautiful Ombre Wedding Cake
Reviewed on

10/28/2015
Kelcy V
Mary at Cardinal Cake Company was a joy to work with from the beginning. Unlike most brides, I had no vision for what I wanted my cake to look like. Mary showed me many options and we browsed through countless examples together until we found an ombre idea that would incorporate... Read More my wedding color! The cake Mary made was even more beautiful than the picture we found! We were able to have each tier be it's own unique flavor and guests loved having options. We heard great reviews of all three flavors! (We had Cinnamon Bun-my husband's favorite! Strawberry shortcake and traditional white wedding cake.) We will be using Cardinal Cake Company again!
---
Reviewed on

7/28/2015
I hired Mary to provide a sweets bar for my daughter's bridal shower. We talked many times and exchanged many e-mails finalizing the plans. While I thought everything was under control, I found that not to be the case. She was to deliver everything at noon--she showed up at... Read More 12:50 (10 minutes before the party started) and then asked "am I late?" I ordered two different flavors of cupcakes to be decorated differently to easily tell them apart--that did NOT. She decorated them the same. I ordered two dessert cakes. One lemon/raspberry was good. The other (coconut/key lime) was so crumbly it could not even be cut. I ordered mini wedding cakes to be decorated with pink flowers. She called me the night before to "warn" me about them-told me she wasn't happy with them at all and that she would "make it right" if I wasn't happy. I was shocked when I saw them. They were crooked and leaning, there were no pink flowers AND she decided on her own to change the flavor! Who told her to do that?? I know I didn't. They were supposed to be individually packaged making it easy for guests to take home. That didn't happen either. Based on this performance, I promptly cancelled my order for the groom's cake and wedding party cookie boxes the next day. While she has said she would refund my money for the groom's cake and cookie boxes, she has yet to tell me whether I will get my money back for the mini wedding cakes. I spent over $650 for this dessert bar and was thoroughly disappointed. I would not recommend using this vendor.
---
Meet The Owner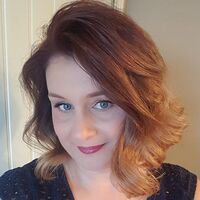 Mary Connolly
I fell in love with pastries and edible pretties when I was 19 and hired as the only cook/baker at a belgium-style tearoom. There I learned many lessons, not the least of which is that beautifully presented yummies can create indelible memories and inspire passion! As I pursued college and a career as a paralegal, my passion took a back seat to priorities. In 2010, after relocating to the Kansas City area, I resumed exploring my passion for confections and pastries. Cardinal Cake Co. opened in 2014. I've been privileged to serve KC families and couples for life's sweetest moments since!