Home

Cardinal Cake Co.
About this Vendor
Tailored services for the gracious couple's desire
Cardinal Cake Company is a full-service confectioner with a licensed commercial kitchen and store front in Blue Springs, MO. Dazzling tiered centerpiece cakes, dessert table pastries, and guest favors; every bite begins with premium ingredients like sweet cream butter, European chocolates, and seasonal fruits. To give your guests delectable memories, speak with Mary!
Details
Cake Stands, Cake Delivery + Setup, Cake Tastings, Groom's Cakes, Cakes + Desserts
Contact Info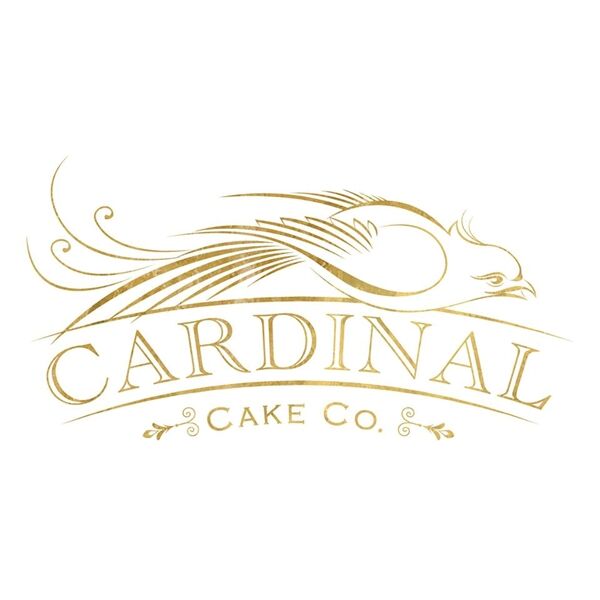 Reviewed on

7/07/2017
Jennifer B
Mary did an incredible job with our wedding cake! From the very beginning, Mary was incredibly sweet and accommodating. She worked with us so well and was very patient with us as we had a few extenuating circumstances that made booking difficult. The tasking was an absolute... Read More blast and some of the best cake I have ever had. Mary absolutely delivered on the day of the wedding and gave us the most beautiful cake I could have imagined. We are so happy with the results. I would highly recommend Mary and Cardinal Cakes for any wedding or special event. You won't be disappointed!
---
Reviewed on

4/11/2016
Nora W
I got married in Kansas City after only living here for about a year, so I relied heavily on website reviews, and in-person meetings to choose my vendors. I happened upon Mary with Cardinal Cake Company and am so lucky that I did! Our initial meeting and cake tasting was... Read More incredible- she brought a variety of samples, and it was definitely my husband's favorite part of the whole wedding planning process! We didn't need to meet with any other cake vendors after Mary, because her prices were so reasonable for the quality of cake she makes. She was very easy to work with, and we chose to do multiple flavors for the cake because we couldn't just choose one. She also designed the cake based off of pictures that I showed her from Pinterest. The portions were also large enough for guests to have seconds, and leftovers for our family. We couldn't have been happier with how it all turned out!
---
Reviewed on

3/22/2016
Being the mother of the bride, I worried about whether all the details would come together. But no worries, Mary made the cake the absolute centerpiece of the wedding. She was so easy to work with, took care of all the details, and the cake tasted amazing. We had several... Read More different flavors and we only had about 8 pieces of cake left at the end of the night. I'm pretty sure people tasted every one of them. I will be using her again soon !!!
---
Reviewed on

10/14/2017
Kirsten H
Cardinal Cake Co. was my first cake tasting. After trying all of the unique flavors, fillings, and icings, I knew this was the cake I wanted. But Mary went above and beyond just a good tasting cake.. my cake was seriously a work of art. It was more beautiful than anything I... Read More could have imagined, better than anything I had seen in magazines or on Pinterest. All of my guests raved about its beauty and how great it tasted. It was truly the wedding cake of my dreams.
---
Reviewed on

10/13/2017
Katie L
Mary made our wedding cake and our grooms cake last week. Not only were they both absolutely gorgeous cakes, they were DELICIOUS! We got rave reviews from our guests. Her Bourbon Street Banana Foster flavor is heavenly. Our grooms cake was a really cool sports themed cooler with... Read More beer bottles in it and the beer bottles were made of sugar and looked super life like. It was awesome. Thanks Mary!
---
Reviewed on

10/13/2017
Hannah T
Overall, the cake was amazing!! It tasted amazing and looked just how we had imagined. Mary is extremely nice and was able to answer my questions when I was able to get in touch with her. One downfall is that we had not been able to get in touch with Mary until less than a month... Read More before our wedding, which was a little unnerving. All in all, I highly recommend her if you are wanting a top quality cake that is beautifully made.
---
Reviewed on

10/13/2017
Mary of Cardinal Cakes created a beautiful wedding cake for my Son and his Bride. Five different flavored cake's that were fantastic! I recommend Cardinal Cakes for anyone's future occasion.
---
Reviewed on

10/13/2017
Mary of Cardinal Cakes created a beautiful wedding cake for my Son and his Bride. Five different flavored cake's that were fantastic! I recommend Cardinal Cakes for anyone's future occasion.
---
Reviewed on

10/13/2017
Crystal B
She made my old time cake, bridge style! 5 different kinds of cake all together!
---
Reviewed on

10/05/2017
Janice S
Mar y Connolly, the owner of Cardinal Cake Company, is very difficult to work with. We had put down a $550 deposit, which was half of the cost of the wedding cake. The wedding was unfortunately cancelled. Mary would not refund the deposit, but said she would issue a "cake... Read More credit". This was absolutely a lie! When trying to use this credit, she wouldn't call me back, after repeatedly trying to contact her. I had even called the Better Business Bureau to report her unethical business practices. The BBB had no luck with a response from her.. She did make me a $60 cake that was so dry we threw most of it away. She is the only employee at her business, and she books too many weddings on any given weekend. She obviously must freeze the cakes, rather than make them fresh. She has zero customer service skills. She is nice during the sales pitch, then turns into, the Cake Bitch!
---
Reviewed on

9/18/2017
Amber P
Mary can create such a delicious masterpiece. Her attention to detail on our cake and cake flavors were perfect. Our cake was so amazing that a few of our pie lover people had some cake and took MORE HOME!!!!! Mary was so very sweet to work with , you can tell from meeting... Read More number 1 that she sincerely loves what she does and truly brought our vision to life through our cake!
---
Reviewed on

9/18/2017
Elise G
If you think cake is "just cake", like I did, Mary will prove you wrong! I am so glad we had Cardinal Cakes do our wedding cake. I gave her a super simple design I wanted and a Pinterest picture for inspiration on placing the flowers. And I gotta say, it SO exceeded my... Read More expectations! Our cake was absolutely perfect. And y'all won't even believe how many guests commented on how good it was! We had lemon raspberry, chocolate and plain wedding cake. Our venue actually saved our top tier to freeze for our one year anniversary, but Mary makes you a fresh top tier on your first anniversary so you don't have to eat old cake! So excited that we have our top tier to eat this week :) She is so kind and gracious to work with- you won't be disappointed!
---
Reviewed on

9/11/2017
Maryam G
Cardinal Cake Company made our wedding cake & Groom's cake for our Sep. 2, 2017 wedding. It's no surprise that these beautiful cakes were SUPERB. Mary at CCC is fantastic & we LOVED the Boston Terrier face & cute bow tie she created on our Groom's cake-it was so perfect. Her... Read More work is impeccable, & she's a genuinely nice lady; I highly recommend her for weddings or for any occasion that calls for a phenomenal cake.
---
Reviewed on

9/11/2017
Sarah G
I am so happy I had cardinal cake for my wedding day. It was perfect! The only thing I wish is I could have one of her cakes every week!
---
Reviewed on

5/20/2017
Brittany M
I was very excited to meet with CCC after reading the wonderful reviews. I booked a cake tasting for my out of town fiancé and I, over a month in advance. Unfortunately when we showed up, Mary had forgotten our cake tasting completely. She was kind enough to reschedule for a... Read More Sunday, however the night before, she cancelled. Luckily we had other tastings scheduled and are going to go wth another local company.
---
Reviewed on

10/07/2016
Novella G
The cake was very delicious. It was soooo good I had to have another piece. Very very tasty and mouth watering good
---
Reviewed on

10/07/2016
Novella G
The cake was very delicious. It was soooo good I had to have another piece. Very very tasty and mouth watering good
---
Reviewed on

10/03/2016
Bailee Jain W
Mary drew us in with her friendliness and affordability but made us lifelong costumers through her expertise and willingness to go the extra mile for her customers.
---
Reviewed on

10/03/2016
From the minute we met Mary we knew the Cardinal Cake Company was the perfect match. Of course, after our tasting we were 100% sure. Excellent service from day one. We had both cakes & cupcakes. All different flavors. We had 4 of the smaller round cakes. . .traditional... Read More white, peaches & cream, state fair apple & of course red velvet! All were beautifully decorated and we used my parents cake topper from 1946. We also had cupcakes. . .strawberry cream & lemon-blueberry. Mary setup our table and took extra special care of our precious old cake topper. Mom was thrilled when she saw it. Mary made our day so special. EVERYTHING was incredibly yummy. Our family & guests are still commenting on how delicious it was and how pretty our cake/cupcake table looked. We made sure everyone could try all the flavors!
---
Reviewed on

10/03/2016
Julia S
We got our wedding cake form Cardinal Cake Company. We were very happy with their service and the result! Before the wedding we scheduled an appointment for a cake tasting and all their flavors were delicious. We had a few pictures with us to show her what we wanted and she... Read More understood right away how we want our wedding cake to be. She gave us good advice on the decoration and we loved how it looked at the wedding! The day of the wedding she was there in time to set everything up and everyone loved the cake and how it tasted. We had sugar orchids as decoration and they looked just amazing. We were going to keep them as a keepsake but the venue unfortunately ended up throwing them away. We were so happy when Cardinal Cake Company sent us some sugar orchids they had left for us to keep! We can only recommend them, it was so easy to work with them and we absolutely loved the cake!
---
Reviewed on

10/03/2016
Ronetta M
This cake was the highlight of my wedding! Very professional and the cake was AMAZING.
---
Reviewed on

8/08/2016
Our wedding cake was just as beautiful as delicious! We had a henna design in gold that came out beautiful.
---
Reviewed on

6/21/2016
Rosemary T
Mary is a wonderful baker and friendly person. The taste testing was so much fun, a great experience and from there my husband and I knew we would use Cardinal Cake Company. The day of our wedding Mary was prompt, helpful and the final result was everything I had hoped for.... Read More Thanks so much Mary for being apart of our day! We would hire you again in a heartbeat!
---
Reviewed on

6/14/2016
Rhonda M
We met with Mary for a tasting and showed her our ideas for our cake. We had a hard time choosing which flavor we wanted to go with because they were all so good. We were very happy with how our cake turned out. She did a wonderful job of creating it.
---
Reviewed on

6/13/2016
Meghan B
Mary with Cardinal Cake Company was amazing, professional and friendly! Her cake was as delicious as our taste testing and was more beautiful than we could have imagined. She did everything she promised to do and more. I can't wait for our next event so I can order from her... Read More again.
---
Meet The Owner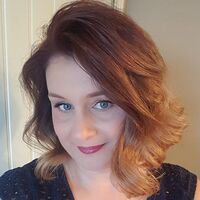 Mary Connolly
I fell in love with pastries and edible pretties when I was 19 and hired as the only cook/baker at a belgium-style tearoom. There I learned many lessons, not the least of which is that beautifully presented yummies can create indelible memories and inspire passion! As I pursued college and a career as a paralegal, my passion took a back seat to priorities. In 2010, after relocating to the Kansas City area, I resumed exploring my passion for confections and pastries. Cardinal Cake Co. opened in 2014. I've been privileged to serve KC families and couples for life's sweetest moments since!