Home

Carlton's Cakes, LLC
About this Vendor
Unforgettable. Baking Memories One Cake at a Time
Creating Unforgettable Memories- One Cake at a Time. Congratulations on your engagement! Every cake is made from scratch with a focus on fresh, natural, gourmet ingredients. Our cakes are ALL NATURAL using gourmet ingredients such as Callebaut chocolate, organic eggs, heavy cream, European butter and Non-GMO flours. We specialize in all baking including specialty cakes for those with food allergies. Need gluten free or vegan options? Not a problem. Italian Meringue Buttercream cakes start at $5.00 per serving and fondant covered cakes at $6.00 per serving. It is our goal to create a memorable experience that will last long after your special day comes to a close. We are looking forward to working with you and creating your Once-in-a-Lifetime cake! Jenean Cake Designer
Details
Gluten Free, Nut Free, Organic, Vegan
Cake Stands, Cake Toppers, Cake Accessories, Cake Delivery + Setup, Cake Tastings, Groom's Cakes, Cakes + Desserts

Contact Info
Reviewed on

5/24/2017
Emily R
Jenean with Carlton's Cakes was absolutely fantastic...she's the type of vendor most brides dream of. She sees your vision, shares in your excitement, has an amazing presentation and her cake flavors are just the icing on top! Who else brushes their cake with coordinating... Read More liqueurs? She made me feel special, made our cake a stunner and everyone said it was the best cake they've ever had at a wedding! If you want a winner, go with Carlton's Cakes!
---
Reviewed on

9/26/2017
Madeline M
Jenean was such a sweetheart! Out of all of our vendors she was the easiest to work with. Even with all of the stress and everything she still managed to put me at ease and make me even more excited for the big day. She is so creative and thoughtful. I'd give you. 100 star... Read More rating if I could. My husband and all of our guests enjoyed looking at and tasting the most amazing cakes! Thank you so much!
---
Reviewed on

5/30/2017
Kelly H
Jenean Carlton is the most personable, professional, and talented baker I have every met! I am a florist and see a lot of wedding cakes and Carlton's Cakes are second to none. Not only are they absolutely beautiful and a unique work of art, they are moist and delicious.... Read More Jenean made a cake for my niece's bridal shower and she was so helpful, captured my vision and enhanced it. She responded quickly to my e-mails and questions and did everything she could to make my cake purchasing experience a true joy. Not only that, but the cake was the showstopper of the shower. If you want a wedding cake that will definitely make a statement and have your guests talking about it, then I highly recommend Carlton Cakes! Thank you, Jenean!
---
Reviewed on

9/13/2017
Lauren P
Jenean is wonderful! Her cakes are beautiful and delicious. She was a joy to work with, very professional and very creative. She listens to your vision and brings it to life when it comes to the taste and design of your cake (she did our wedding cake). I know wedding planning... Read More can be stressful but once I found Jenean, the cake was something I didn't have to worry about any more (I was in good hands). I would highly recommend Carlton's Cakes!
---
Reviewed on

9/01/2017
Ty J
The cake you made for my special occasion was not only beautiful but tasted great.Every one raved over it. I will always use you for my cakes and recommend you ever time. Thank you.
---
Reviewed on

9/01/2017
Sarah S
Carlton's Cakes is a hidden gem! We have ordered from Jenean several times (cookies (regular and gluten free), grooms cake, chocolate, wedding cake) and I am constantly more and more in love with her work! I have never been disappointed. From the designs to the taste, you know... Read More it's made from scratch and with love! Thanks, Jenean, for making Bride and family feel so comfortable and excited about their big day. Also, if you're looking for a great GLUTEN FREE vendor, look no further! Affordable prices and amazing taste and design... I cannot rave enough!
---
Reviewed on

6/18/2017
Ama B
Jenean is so sweet! She was always in touch and so helpful from the start! Our cake looked absolutely beautiful! Even better than the picture! We had so many compliments on the look and on the taste!. We had a 4 tier cake and only a few pieces left!!! Thanks Jenean so much for... Read More all your help! The cake was AMAZING!
---
Reviewed on

2/15/2017
Catherine M
Jenean did a fabulous job with my dream wedding cake! I provided a picture what I had in mind and she went above and beyond. We had a personal consultation and cake tasting of all the unique flavors. We had a 5 tier wedding cake with each layer a exquisite flavor each blending... Read More together perfectly. I wanted an ivory wedding cake with roses cascading down the side- Jenean was attentive to detail and even made the rose petals shimmer with a different ivory hue. It was truly a masterpiece! She worked out the cake delivery based on the timing of our wedding reception- which she personally delivered. I highly recommend Carlton Cakes, LLC for your event or wedding!
---
Reviewed on

1/31/2017
Working with Carlton's Cakes for my daughter's wedding in Dec was pure pleasure. From cake tasting to cake delivery. Jenean Carlton, the owner, is an artist and perfectionist. The cake she created was a centerpiece at the wedding and was 5 delicious layers of different... Read More speciality flavors. She uses only the finest ingredients and her cakes are not only works of art but taste exceptional. I knew Jenean before working with her and we have become friends during this process. Wonderful experience!
---
Reviewed on

11/17/2016
Sarah F
Jenean at Carlton's Cakes is absolutely phenomenal. The wedding cakes she made for us were nothing less than a master piece. They tasted Amazing looked just as good. People were talking about the cakes more than any other thing at our wedding - they stole the show! As a bride,... Read More you are sometimes working on a tight budget, Jenean is able to match your dream cake to you budget. She is nothing short of a miracle worker. If you are worried that your dream cake is too elaborate- do NOT worry. My cake was a large 4 tier double sided cake- one side was Star Wars themed and the other was a traditional wedding cake with elaborate flowers. When I say Jenean delivered - that is an understatement. She also knocked the Groom's cake out of the park ( Han Solo in Carbonite). Do not hesitate to contact her and at least set up a tasting. You will be HOOKED!
---
Reviewed on

10/19/2016
Perneisha L
The cakes are absolutely amazing & so delicious it was everything I expected and more I would recommend Carlton's Cakes anyday. Great people :)
---
Reviewed on

9/24/2016
When I first approached Jenean about making a special cake for my parent's 60th wedding anniversary, I could tell she was as excited about the event as I was! She truly delights in making a beautiful memory for you. The cake was just extraordinary and absolutely unforgettable!... Read More Our guests were amazed at how beautiful and delicious it was! Thank you Jenean, for helping make our event so special!
---
Reviewed on

8/30/2016
Easy to give five stars for Jenean at Carlton's Cakes who not only delivered a show-stopper cake to my wife's surprise party, but also communicated with me early and thoroughly throughout the whole process, relieving me of worries. She gave me lots of opportunities to provide... Read More input on flavors and styles, etc, but I made the right decision and just let her do what she does best, which is make out-of-this-world gorgeous cake for large groups. You're not going to want to cut this work of art, but it will be one of the most delicious cakes you've ever had, so don't stand around looking at it for too long. We were blown away. Thanks Jenean.
---
Reviewed on

6/27/2016
Elizabeth Z
Carlton's Cakes made a beautiful and delicious cake for my wedding! It was so easy and fun working with her. My husband and I sat down with Jenean and and drew out sample designs and looked at pictures until we figured out what we wanted. She was very busy during our planning,... Read More but she still made time to make sure that she understood what we wanted. We ended up settling on a design that was slightly different than what she typically does, but she made it work beautifully! We loved the outcome design and the amazing cake flavored that we ended up with! We recommend her to anyone looking for a great baker and artist to design their cake!
---
Reviewed on

6/24/2016
Carlton's cakes makes cakes for every occasion I have. She is such a talented baker and artist-her cakes truly taste just as amazing as they look. At each event I've had where Jenean makes the cakes all of the guests are ranting and raving about how perfect the cake is. Jenean... Read More takes her time with you to make sure you have exactly what you are dreaming of. I cannot recommend Jenean and Carlton's Cakes enough.
---
Reviewed on

6/23/2016
Carlton's Cakes made the wedding cake for my brother and sister-in-law's wedding two years ago, and people are STILL raving about it ... both about the appearance of the cake AND about the taste of the cake! My brother had waited 64 years for his first wedding, and he said... Read More getting the best wedding cake in the world made the whole wait worthwhile. Everyone in the family was so proud of the wedding cake, and I am absolutely serious when I say the guests are still raving about it, two years later. Mrs. Carlton is quite the baker AND stylist. I would recommend her to ANYONE for a special occasion cake.
---
Reviewed on

6/23/2016
Casey H
Carlton's Cakes made our wedding cake- it was better than I could ever have imagined! She made our cake exactly how I pictured it, and over a year later, people are still raving about how good it was. Everything about her was perfect- she hand delivered the cake, set it up, and... Read More even brought her own tablecloth in case I didn't have one. I cannot rave enough about how much I loved our cake. It was absolutely perfect!
---
Meet The Owner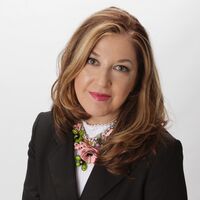 Jenean Carlton
I love making edible works of art for my clients. I truly enjoy the combination of science and art that goes into making each element of our creations. Our cakes are delicious and artistic; it is possible to have both! All of our cakes are made from scratch in our studio. Every ingredient and every detail is important in making a one-of-a-kind cake for your special event. Follow us! Facebook: https://www.facebook.com/carltonscakes Instagram: carltons_cakes BIG News! Check out my blog for brides on my website! Here's the link: http://www.carltonscakestudio.com/blog.html Jenean Carlton