Home

Carlyle on the Green
About this Vendor
Expect The Extraordinary
Carlyle on the Green combines the richness of Long Island's glorious heritage with the finest service and ambiance offered in today's modern times. Dine and rejoice in the magnificent Grand Conservatory Ballroom overlooking the world famous Bethpage Black course.
Amenities + Details
Amenities
Handicap Accessible

Liability Insurance

Indoor

Reception Area
For more details about amenities, please message the Venue.
Ballroom, Country Club, Historic Venue, Restaurant
Bar + Drinks, Cakes + Desserts, Food + Catering, Planning, Service Staff
Contact Info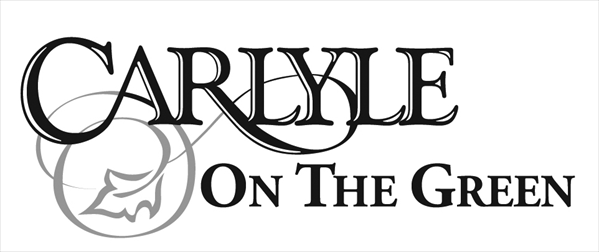 99 Quaker Meeting House Rd, Farmingdale, NY
Best Day of My Life
Reviewed on

10/20/2014
Kristen S
In addition to being gorgeous, Carlyle on the Green employs the most helpful, patient and caring staff ever. Elyse assisted me in planning my big day from day one and Janet & Monty made sure the reception went perfectly smoothly. Literally everyone who attended our wedding has been raving about it for weeks. Everything was amazing, but the food was the biggest hit. My favorite part was the very end of the night, when the staff set out plates of dessert for my new husband and I to enjoy by ourselves after all of our guests had left. The truly make sure the bride and groom enjoy their reception -- which is something so many people told me I wouldn't do. If I could do it over, I'd pick Carlyle again in a heart beat!
---
Unforgettable Wedding Day at Carlyle on the Green
Reviewed on

10/05/2014
Sarah W
Words cannot express how amazing Carlyle on the Green was for our wedding! The venue is stunning, the food (kosher - and same price as non-kosher menu) was incredible, and our contact person Sue was so helpful and responsive throughout the entire process. Janet, the bridal attendant, was incredible - besides being such a lovely person to spend the day with, she kept us hydrated, well fed, came to the dance floor to change my shoes, and toweled us off with ice water when we got hot. Our maitre d was okay, it didn't seem like he had done a jewish wedding before which slowed down the rehearsal and caused our wedding to start a few minutes late as he did not direct the necessary people to the ketubah signing. Our guests were raving throughout the day about how gorgeous the venue was and how delicious everything was that they ate. We also really enjoyed the Jamaican band at our after party and would highly recommend this as a way to decompress and end the evening. We would recommend Carlyle on the Green to anyone in a heartbeat!
---
The Best Decision We Made!!
Reviewed on

8/27/2014
Erin B
I got married at Carlyle on the Green on 8/15/14 and it was everything I dreamed of and more. The venue itself is beautiful, but it goes far beyond that. The staff is excellent. Cynthia was amazing and so easy to work with. All of her recommendations for vendors, food choices, etc. were on point. She answered all of our questions and was extremely helpful throughout the planning process. There were no worries the day of the wedding. I don't know if I can put into words how awesome the bridal attendant, Janet, is. She is the most wonderful person I have ever met. She was so well prepared and made sure I had everything I needed. She was so attentive. I can't thank her enough. My guests are still raving about the Carlyle. They said the service was impeccable and the food was amazing! Choosing the Carlyle as our ceremony/reception venue was the best decision we ever made!!
---
Reviewed on

7/09/2015
Worst ever is an understatement! I was lied to and deceived. My event was held on a very hot evening in May and the air conditioners were broken. When I expressed concern about the temperature a few days before my event, I was told by my planner, Sue, that not all the zones were on and that they were all working. When I arrived at the Carlyle on the day of my event it was broiling inside. I was told by Jonathan and my attendant Pat, that my venders are leaving the doors open and as soon as the venders leave the place will cool down. My attendant, shuffled me off for pictures, wherein I was assured that the ballroom was nice and cool and everything was fine. All lies, my attendant claimed that she was lied to as well. Air conditioners were broken! Carlyle knew about it, Jonathan knew about it and nothing was done to rectify the situation. My event turned into a chaotic nightmare. People became ill and needed to be iced down, my DJ's equipment over heated, and most people ended up leaving early. Everyone including the wait staff were sweltering. With a few guest still present, Carlyle was quick to pack all the food that wasn't served along with my personal items and leave it at the door. So to top off this nightmare, I had some valuable items missing. Carlyle, you should be ashamed of your despicable behavior and you're deceitful business practices.
---
Amazing Service!
Reviewed on

4/02/2015
Danielle L
My husband and I got married at Carlyle on the Green in March 2015 and had an amazing experience. Every staff member at the venue, from the Bridal Attendant to the Maitre' D to the individual waiters and bartenders, took amazing care of us. Every small request we made (i.e. someone was nut free or someone doesn't drink alcohol and would prefer sparkling water on the table) was handled seamlessly. I cannot recommend them highly enough!
---
Best Day Ever!
Reviewed on

11/26/2014
Dana
There are not enough great words to say about Carlyle on the Green. My whole experience from beginning to end was amazing. Sue was my representative and walked my now husband and I through everything and even provided her expert advice. It was one of the most amazing days of my life, everyone raved about how delicious the food was, the spot on service, and the incredible bar selection. The day went by so fast, but was more than anything my husband and I could ask for. We had beautiful weather and although we had to miss our cocktail hour, our bridal attendant, Lauren, always made sure we had a drink in our hand, food in the bridal suite, and a full plate of each course during the dinner, not to miss out on anything. She was also on standby with a fanny-pack of supplies from lip-gloss to band-aids and even flip flops for me at the end! The venue is gorgeous, you are the only wedding there which is something my husband and I really wanted and you were treated like royalty. It was such an amazing day and everything went smoothly thanks to the professional, well-talented people at the Carlyle.
---
Beyond Amazing
Reviewed on

8/27/2014
Trisha B
The level of service exceeded every expectation I could have had! The food was out of this world and my guests couldn't stop gushing about the whole experience! Sue (our coordinator) was a huge help in setting everything up and responded to every question I had along the way in a swift and meaningful manner. Janet, my bridal attendant, was so attentive and on top of everything that I was completely blown away by how well I was treated and looked after. The whole experience was top notch and I would recommend them to anyone/everyone I could!
---
Amazing experience
Reviewed on

8/18/2014
Stephanie C
The staff at Carlyle on the Green are simply amazing. They are kind, caring, professional, flexible and responsive. I booked with Sue P. She was my main point of contact and I always felt like I was her priority. I know she probably has dozens of other brides but she never shows it. She went out of her way to book Tee times for my parents! Everyone from the maître d (Jonathan) to my lovely bridal attendant (who held ice cubes wrapped in white silk on my back when I looked hot!) was attentive and absolutely wonderful. I would recommend this venue to anyone. The food was the major hit at the wedding. My guests are still raving about it!
---
Beautiful location, great food, close to perfect
Reviewed on

1/13/2014
Tara R
Carlyle on the Green is GORGEOUS! I couldn't imagine a more perfect venue for our wedding. I loved the hominess of the coctail hour and the reception hall is windowed on all sides with a huge dance floor. Food is wonderful. Service is mostly great. I just can't give it 5 stars because they didn't deliver everything the promised. Some of the food we were given didn't coincide with what we picked for cocktail hour. They promised us no one would be able to walk through our reception and they left the door to the restauarnt wide open with people coming through (took several conversations to get this corrected). Waiter service was either spectacular or dismal. Some guests said it was the best service they ever had while others said they never saw their server. In general, these things were minimal and we loved our wedding, but the fact is they oversold a little.
---
The Most Beautiful Day of Our Lives
Reviewed on

1/11/2014
Neha K
The Carlyle was the last venue we saw in our search and it was worth every penny! Cynthia was amazing! Janet my Bridal attendant was always making sure my family and I were comfortable. Everyone was always respectful, available and very professional. Being a bride that is super busy with work, Cynthia always knew how to keep me at ease and made sure my vision was executed perfectly. I am from a small town in upstate NY and wanted to recreate an elegant affair with the surroundings of natural beauty. I got everything I ever dreamed of and my guests were delighted. The venue has only 1 wedding at a time and every room is beautiful, so I didn't even mind if I had rain on my wedding day and had to go inside--luckily the weather was perfect! I highly reccommend it to everyone.
---
Worst services ever
Reviewed on

9/07/2013
The worst service ever! Our planner was very full of herself, dismissive and made tons of mistakes on the wedding day!!! The menu that we picked and tasted was changed without consulting us and we ended up getting chicken while paid for filet mignon. When we contacted the catering after the wedding, they hang up on us. I would NOT recommend their service!!!! And please don't fall for everything that they promise--you will NOT get half of it!!!
---
The best!
Reviewed on

8/15/2013
Heather T
I don't even know where to begin! Carlyle is amazing, besides the beautiful venue and amazing food, the staff is awesome. From start to finish Cynthia was so accommodating. She even came to see us the day of the wedding! Monty and Janet had everything covered, they were constantly getting us food and drinks without us even asking. Janet is prepared for everything- she sewed on my husband's button in two seconds while we were taking pictures! They all gave us an unbelievably perfect day... I definitely recommend the after hours- it gave us another hour to party and dance! Thank you Carlyle for everything:)
---
Loved it!
Reviewed on

7/12/2013
Radhika V
While this place is a drive from our wedding venue and a bit expensive, it was worth it. Sue and the entire staff was so accommodating. I also have never met a bridal attendant, like Janet, who has been so helpful! She literally was reapplying my lipstick for me throughout the night! and brought me and my husband food when she saw that we didn't have a second to breathe!
---
June wedding
Reviewed on

7/10/2013
Renana R
Had my june wedding at carlye. Sue was quite accommodating and easy to deal with. The only real issue was that they lied to us about the chairs. When we booked the hall the chairs they had were the gross old fashioned chairs with the gaudy floral print. They told us that the new more modern looking charais were ordered and will for sure be in fr our wedding. In the end the chair we had at our wedding were the ugly ones. I wonder if they just tell people that there will be new chairs or if it is a reality. They did nothing to accommodate us besides offer to put these horrible white socks over the chairs which would have just made it worse. Besides for that the hall was beautiful, staff was friendly, and bar well stocked. we had a 350 person wedding (capacity at the hall) and all ran smooth. The bridal attendant (janet) was truly amazing.
---
Beautiful Venue
Reviewed on

6/17/2013
Lisa G
COTG is a beautiful venue. We had lovely weather and a beautiful outdoor ceremony. Our rep Elyse was kind and attentive throughout the process and worked hard to make sure everything we wanted would be realized. A few things that can be worked out on their end. They promised 4 attendants and we only had 1. They were also supposed to get new chairs in and in the 10 months we waited they never arrived. So we had to spend 3k additional to rent them. We did feel that they were a bit disorganized for a wedding of our size, but in the end we loved the place and would recommend them.
---
Absolutely Wonderful!
Reviewed on

8/23/2012
Jocelyn R
I recently held my ceremony and reception at the Carlyle on the Green, with 160 guests, and could not have been happier. The ambiance was elegant and classy. The staff was incredibly attentive; Robert J was my Maître D'. My bridal attendant Janet was AMAZING! She knew what I needed even before I did! My guests can not stop raving about the food. Everything was delicious and prepared perfectly. From start to finish Sue, our wedding coordinator at the Carlyle, helped make this an easy and smooth ride. Our wedding wasn't kosher, but she did an incredible job coordinating Glatt Kosher meals for family members in need. The cake is included in your wedding package but is baked outside at Dortoni's on Hempstead Turnpike in Levittown. It was delicious! We were able to take home leftovers and we ate a slice each night until our honeymoon and it was still fresh! This review doesn't truly capture how impressed and satisfied I was with the quality and service of this establishment. I recommend this venue with the highest regard and hope that one of my friends will get married there so I can enjoy it as a guest!
---
Beautiful grounds and view
Reviewed on

7/06/2012
Jennifer H
Breathtaking views from the ballroom.
---
Best wedding ever!
Reviewed on

5/17/2012
Jaimy C
That's what everyone said to me as they were leaving the Carlyle after my wedding. The food was great and the service was beyond amazing. They were on point the entire night and they went beyond our expectations. I couldn't have been happier and everyone is still raving about the food from my wedding!
---
AMAZING!!
Reviewed on

10/07/2011
Stephanie P
This place is so beautiful, inside and out; there are many places for photographs so no need to go to another location. The food was delicious (cocktail hour, main course and dessert). The service we received there was unbelieveable. We felt like we were treated like royalty. And not just specific attention paid to us or our parents, but to all our guests. We felt so lucky we found an available date for our wedding! Also - they have updated their chairs (someone below wrote that they needed covers - they have since bought new chairs). HIGHLY RECOMMENDED!!!
---
Excellent!!!!!
Reviewed on

9/03/2011
jacqueline s
This place was amazing. Not only was the venue stunning, but the people that work there are amazing! They really made everyone feel like they had their own personal assistant the entire night.
---
LOVE THIS PLACE
Reviewed on

7/08/2011
Nathalie F
My wedding is on August 5th but I love this place so much that I decided to write a review early. Sue is AMAZING. She's been so helpful in getting things moving and making sure we're on top of everything. I can't wait for my wedding in 5 weeks. I'll write an additional review at that time.
---
The Best
Reviewed on

3/31/2011
Marcy K
Carlyle was amazing from the beginning. They are beyond accommodating and the service is incredible. The staff truly made our night unforgettable
---
Absolutely amazing
Reviewed on

9/28/2010
Samantha M
Every single thing the Carlyle did was perfect. From the bridal assisant to the beautiful ballroom and food. People told me this wedding was the best wedding they've ever been to.
---
Review for Carlyle on the Green
Reviewed on

5/10/2010
Lori b
The atmosphere and food were excellent and the room is breathtaking!!
---
Review for Carlyle on the Green
Reviewed on

5/10/2010
Sandra L
We were able to have our cocktail hour outside. They also offered a Jazz/Brandy hour after the reception with great music, cordials, cognacs, chocolate covered strawberries and cigars. They also had people catering to the couple and the couple's parents all night should we need anything.;The furniture needs updating!! We ended up having to rent seat covers bc the seats look old. Also the couches and carpeting needs to be updated.
---
Send Message