Home

Catan Fashions
About this Vendor
Catan Fashions America's Largest and Finest Salon!
Catan Fashions offers a truly unique wedding shopping experience. With over 54,000 square feet of wedding wonderland, a newly engaged bride is sure to have a blast shopping for her dream wedding! Our bridal consultants are trained in wedding fashion and we are ready to turn your dreams into reality!
Details
Bridesmaid Dresses, Flower Girl Dresses, Mother of the Bride Dresses, Wedding Dresses, Dresses, Alterations, Private Appointments Available, Fashion
Contact Info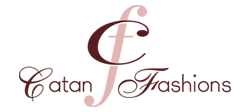 12878 Pearl Rd, Strongsville, OH
Perfect Dress
Reviewed on

8/25/2011
Kate J
Every girl has that perfect idea of what dress they want. Well, we tired my idea... it didn't work out. The fit I thought I wanted did not fit my body at all. Our consultant seemed newer, but she was very easy to work with and wanted to make sure she got everything... Read More right. At first, my mother and I were a bit overwhelmed because there are SO MANY dresses. They have got a little bit of everything there. So our consultant advised me to pick out dresses. She said ya know it doesn't hurt to just try it on. If you don't like it, no harm done, we can try something else. I picked out about 10 dresses I thought might look good. Well, we stopped after dress 5. It's true. You just know, and its an awesome feeling. Since we planned our wedding in 4 months we needed to get a rush order on my dress and I needed to get it made to fit me because there were no seems to alter it after it was made. The dress came in on time, and fit pretty much perfectly. The only thing we needed to add was a bussle. However, after the rush order and the special sizing was added in, there was about an additional $500 added to my bill which was already higher than I had hoped. It's almost sickening what we will pay for a dress for one night, but I felt beautiful all night and boy did my butt look AWESOME!
---
Made all of my wedding dreams come true
Reviewed on

8/10/2011
Cherish D
Catan Fashions is a one stop shop with the largest selection! I found my dream dress, my dream headpiece, jewelry, veil, EVERYTHING! As if that was not enough, the Catan's staff is the absolute BEST! They are the people you want to be around as a bride. Not only does Catan's... Read More have everything for the bride, but they can dress your mother's, bridesmaids, flower girls, and tuxes. Catan's also has an event planning sector. Brenda Kucinski and Patrice Catan are absolute visionaries that will make your wedding dreams come true!
---
Great overall experience
Reviewed on

7/21/2011
Nikki B
My dress experience was overall great. The women there are very helpful, although they need to stop with calling clients "honey" every other sentence. Someone needs to tell them it's patronizing and a "no-no" when dealing with clients. They also didn't have me on their... Read More appointment books for my first dress fitting, but once I told them I flew in from Chicago for this specific fitting, they were able to fit me in. Olga was amazing with her alterations and also gave us tips on what to bring the day of the wedding, how to pose in the pictures, etc. She really and truly took an interest in me and my wedding and made it more personal. She even gave me a big hug before I left at my last fitting and was genuinely excited for me! Outstanding employee!
---
Loved my Wedding dress!
Reviewed on

6/20/2015
Ashley M
I loved the endless options you get at Catans. There are so many different styles you can choose from. The consultant was awesome and very friendly. She gave great advice about choosing the right dress. The seamstress was amazing as well. She gave advice about the actual... Read More wedding day and how to pose perfectly for pictures. I loved my dress and got a lot of compliments!
---
Worst Service
Reviewed on

2/08/2015
The service there was terrible. The dresses are in huge sizes. I'm kinda petite. They actually stuffed a pillow in my dresses!
---
LOVED LOVED MY DRESS
Reviewed on

10/29/2014
rebecca s
I got my gown at a steal.It was the last one left so they gave it to me at 50% off. It was around $3000 after the discount. They did a great job with alterations. It looked perfect!
---
Catan Fashions
Reviewed on

11/06/2012
Aimee H
I LOVED my dress from Catan's!! My consulant was great, but some of the people there are not super friendly. Also, I had my alterations done somewhere else because they charge a fortune for them!
---
Loved my dress!!
Reviewed on

7/24/2012
Jenna D
Leaving the store I did feel nervous, because I felt a little pushed into buying. I also was talked into the wrong size, so be careful-- but my dress was perfect and I absolutely loved it! They definitely have a great selection and great value!
---
Good selection
Reviewed on

8/19/2011
Lindsey H
Very good selection. Some associates were very helpful, some seemed bothered. Depended on who was helping you. Dress turned out beautiful. Bridesmaid were all fitted there and all had to have their dresses taken in almost 2 sizes. Be you own judge on sizing.
---
Just okay ...
Reviewed on

8/09/2011
Angela M
Staff was generally friendly, but I experienced some difficulties in getting my dress, which after ordering I found out had been discontinued. Luckily enough the store was able to get one out of the manufacturer's stock but no discount was given for the discontinued dress and... Read More it still took several months and phone calls for the dress to be delivered.
---
beautiful, affordable dresses
Reviewed on

7/31/2011
Sarah S
Catans was much more affordable than I imagined. The wedding dress consultant I worked with listened to what I wanted and helped me fine my dream dress, all within my budget. The alterations department was hard to schedule. I was an out of town bride, which made it more... Read More difficult to fit me in. I also found myself waiting for a long time for the seamstress to help us with each appointment. The dress fit like a glove though, so no complaints there!
---
Timeless fashion
Reviewed on

7/20/2011
Rebecca F
I spend quite a bit of time here (alone and with family/friends) looking for my perfect wedding dress. They offer SOOO many varieties of dresses and can fit any budget. The sales people are very friendly. There is also a variety of mother-of-the bride, bridesmaid, and flower... Read More girl dresses as well as various wedding day accessories.
---
It was so easy!
Reviewed on

7/17/2011
Julie W
I was afraid to go wedding dress shopping because I'm not tiny. I'm a size 12 so no standard samples for me and pretty tall so wasn't sure if they would be long enough. I was in town for Thanksgiving (we live in Chicago but had the wedding in Cleveland) and I had set up an... Read More appointment for that Saturday. It wasn't very busy in there and eve though we arrived early they took us back right away. I picked out a few dresses but Julie, the consultant, picked the winner. It was perfect! I wanted something with straps and they had a very good selection and samples that I could try on. The dress came in earlier then they thought and arrived perfect. Didn't go with their alterations because they were a little pricey for what I needed.
---
Beautiful Dresses, Reasonable prices
Reviewed on

7/07/2011
Lisa W
I found the dress of my dreams here and did not have to spend a fortune. They were great with measuring my hallowed hem and ordering me the right size. I did not need many alterations once it came in. The length was perfect!
---
Great dress selection, but horrible service
Reviewed on

7/05/2011
Megan M
I didn't give Catan's a great score for a couple of reasons but let me first start with what I did like about Catan's.....They do have an amazing selection of dresses in which the dress I picked out was fantastic and everyone comments on how beautiful I looked...Also, the ladies... Read More that helped me during my search for dresses were extremely helpful and kind. That being said I had a couple of issues with their staff and also staff had communication problems with eachother. I don't live in Ohio (was just visiting my fiance's family for the week) when we decided to check out dresses. Well when I decided to go with my dress we told them that we would need it shipped to where I live since I don't live in Ohio. But they needed my fiance's mother to come in and make sure everything looks okay. They had my write down my address here. Well I call to talk about the fact that I need it shipped and their is all this mix up. Their always seemed to be a mix up between the dresses department and the shipping department. Every time I was trying to get everything straightened out I had to repeat that I don't live there I live in North Carolina. I have no clue why they couldn't understand that being that they asked me to write down my address here. Also, the bridesmaids/prom department is the worst section. One lady working back there is unprofessional and I feel does not have any business being in the service industry. My bridesmaids (my sister-in-law who been to Catan's and had the same problem with this lady) asked her a simple question and this lady looked at her like she had 10 heads. All my bridesmaids asked was if we can see a catalog of this one designer. The lady looked at her like she was crazy and went along like she was never asked a question and continued to show us other dresses! Totally rude
---
Dress Shopping
Reviewed on

6/27/2011
Maria F
They were so helpful at the store, always willing to answer my questions. The price of their alterations were pretty high thought. My dress was beautiful though!
---
Loved my dress!
Reviewed on

6/23/2011
Samantha M
I absolutely loved my dress that I bought at Catan Fashions. After watching so many dress shows on television, I thought that the consultant would choose all of my dresses for me. At Catan's I was able to choose all of the dresses I wanted to try on, and I tried on about 15... Read More dresses overall, and felt absolutely no pressure from the salespeople.
---
Catan Fashions- AWFUL ALTERATIONS EXPERIENCE!
Reviewed on

6/20/2011
Lesleigh K
Dress shopping was fine. Personalized attention and good selection. Alterations: awful expereince. I was in tears, for the second time, the night before we left for our destination wedding because of my repeated bad experiences in the alterations department. A certain "skilled,... Read More seasoned" alterations specialist who has been with the company for "many, many years" was unable to improve the stitching on my dress and take in my dress properly on three different occasions. My dress was an A-line, which merely had to fit on the top. After the initial alteration, I was dissatisfied with the appearance of the breast cups, as you could see the uneven seaming through the dress. The seamstress "tried" to fix it, but her attempts did not work. Ultimately she gave up, told me there was nothing more she could do and told me just not to worry about it because nobody would be looking at my breasts anyway. Never in my life have I have a seamstress tell me there is "nothing she can do to" fix something, let alone on a wedding dress that I purchased in her store! I had to complain to the owner before a solution was proposed to fix it. Each time I returned, the dress was way too big around my chest. Thank goodness I tried on my dress the day I came to pick it up because it STILL was not taken in around the breasts! The seamstress said I must have lost weight in my breasts (in a matter of three days, mind you) because she "took it in enough" and that it would cost me more if she was to alter the dress again. Sorry lady, but I have implants so the size of my breasts don't exactly change… She also told me that she didn't know if she would have time to finish my dress before my flight left!!!!! OMG! I had to find the owner, Patrice, and remind her of my prior dissatisfaction with this seamstress. Come to find out from several other Catan employees, this particular seamstress often upsets brides by not being accommodating to their requests! Really, then why does this woman work in alterations???
---
Very Helpful
Reviewed on

6/15/2011
Ashley Y
They did a great job giving me the dress I wanted. Straight to the point and not trying to oversell me on anything. Great job!
---
LOVED MY EXPERIENCE AND DRESS!
Reviewed on

6/13/2011
Holly T
I would highly recommend finding your dream dress here. You can find gowns in all different price range here. I was on the lower price range and they still found a beautiful dress for me, the service was outstanding, help my mom find the perfect outfit, and the tailoring was... Read More done perfectly. I always left with a smile on my face! They went out of their way for me on several occasions and I think every bride should have an experience like I did. Did I mention my dress was gorgeous, specially made for my very short height, and fit me like a glove? LOVE IT!
---
Very dissapointing
Reviewed on

6/02/2011
jennifer h
I went in last july to pick out and order my wedding dress. The experience in the beginning wasn't bad. The woman helping me was patient and helped me find the perfect dress. However...the real problems started when it came to ordering my dress. I was told 12-16 weeks so at... Read More the latest point in time i should have had my dress and the belt i ordered with it the end of october. when that came and went i called and asked about my order. first i was told that my dress had been there for a while and they thought someone had called me and i was put on hold. I was a bit concerned now bc you only have 14 days to go pick it up from the time they call you to tell you its in. after a few minutes the woman gets back on the line to tell me that the reason i wasnt called was bc the belt i ordered with the dress wasn't in yet. fair enough. i was told it should be in any day now. two weeks later i called and was told again that it should be in any day. then another two weeks later (last week of november) i was told the same. in the middle of december i called again, very frustrated and had to leave a message for julie in shipping/receiving/ordering dept. Julie never called me back. i called after another week and finally got in touch with Julie who had to check and get back to me to find out what was goin on with the belt i ordered. Later that week she left me a message saying something got messed up with the order and she had to order it again and it would be in the middle of march. i got married the middle of may. i was practically freaking out at this point bc what happens if there is another problem and come wedding day i dont have part of my dress..? When it was time to start my alterations i chose to go with someone that wasn't associated with Catans and have them done. Best choice i could have made. When i went in to pick up my dress from catans i told them how unhappy i was with the issue with the order and the fact that i had to call for two months to find out what was going on and no one at Catans bothered to look into it until i started getting really angry and talking about refunding my order. had someone taken the time to look into it the first time i called about my order i wouldn't have been so upset. They tried to give me a belt that they had in the store, the one all the brides try on with their dresses, so that i wouldnt have to worry about the belt anymore. That's nice, but considering i paid full price for a NEW belt, i wanted what i paid for. not to mention the fact that the one they tried to give me in the store was dirty, snagged and the beading was falling apart. really?!? Imagine my surprise when the middle of march comes and goes and no belt. it came in over a week and a half later than they told me. And the icing on the cake was that the NEW belt had snags in it. i was absolutely furious. lucky for me i had a wonderful woman working on my alterations that was able to fix the belt and you couldn't even see the snags. but i will never ever recommend this store to anyone. If you want a stress free experience when ordering your wedding dress, no not go to Catan Fashion.
---
Wedding Dress almost gone bad
Reviewed on

11/16/2010
Megan V
My inital experience at Catans was great. Everyone was very nice and helpful and when I went back to try on my top favorites I was rushed to try them on, even though I had an appointment and it was scheduled many days in advance. Then when I orderd my dress I tried it on and... Read More there were 6 runs in the materail and multiple dirt spots and to top it off a large Yellow stain under the armpit. It was horrible the wedding was only two months away and the dress had already taken 4 weeks longer than it was suppose to to come in. They were semi- apologetic about the whole situation, then when my new dress came in it was perfect. However there idea of customer service of fixing or help off setting the situation they gave a $5 dollar emergency bridal kit.. REALLLY?!?!
---
Poor service and inconsiderate salespeople
Reviewed on

11/16/2010
Dawn D
I went to Catan because it was highly recommended by some friends. Boy, what a CROCK! I had an appointment, and still wound up waiting almost half an hour to be seen. The associate we were to "work with" was incredibly rude, and seemed almost put out by me and my friends. By the... Read More time we got a few dresses together -- and the selection was CRAP for a full-figured gal, btw -- she showed us to our room and asked with a sigh, "Anything else?" and with that, I told her to leave because I didn't WANT her to be there! She came by a little later with some more dresses, most of them hideous and not at ALL what I was looking for! This was supposed to be fun and exciting, and instead it was a total let down. Don't bother going there for a wedding gown unless you're A. a size 2, B. have no boobs, and C. want rude people to "help" you.
---
Didn't measure up
Reviewed on

9/15/2010
Jodie S
Lots of dresses to choose, but not what I was looking for. Overall service was ok.
---