Home

Catan Fashions
About this Vendor
Catan Fashions - Where dreams come to life!
You said Yes to the man, now say Yes to the rest! Catan Fashions has 54,000 sq ft. of wedding wonderland, to find the perfect gown, veil, and attire for your whole wedding party and family.We elegantly decorate for weddings like you have never seen before and give you the experience of your dreams.
Details
Alterations, Bridesmaids, Flower Girls, Lingerie, Mothers Fashions, Other Attire & Accessories, Shoes, Wedding Gowns
Contact Info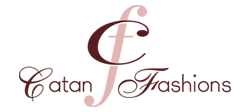 12878 Pearl Rd, Strongsville, OH
Great bridal gown shopping experience
Reviewed on

1/01/2014
Jenn O
I had a great experience shopping for (and purchasing) my wedding gown at Catan Fashions. I went for two different shopping appointments, and both times the consultant was very helpful and professional. In fact, a consultant picked the dress I ended up choosing, based on photos I had brought and my feedback on other dresses! They have an amazing selection of gowns and other accessories. I also purchased my veil there, with a fantastic 50% off deal. The alterations department did a lovely job, and my gown fit like a glove the day of the wedding. I went with the standard alterations package and was very satisfied.
---
No where better in northeast Ohio to find a dress
Reviewed on

12/27/2013
Lindsey A
This amazing experience made my wedding a dream come true. Everyone was so helpful from the beginning to the end. The consultants and owner helped me with finding the perfect dress and really listened to my price point and what I was looking for. They accessorized me to my budget. Valentina altered my dress with little time until my wedding and did a perfect job. She made a dress that I bought off the rack fit perfectly and look flawless. Everyone there made my wedding dress shopping experience perfect. Couldnt of asked for a better shop and selection.
---
Fantastic
Reviewed on

11/11/2013
Kelly G
Great people, great service! I got my wedding dress & bridesmaid dresses there. There are no complaints what so ever! Love them!!!
---
Reviewed on

7/05/2015
Ann Marie B
I have been shopping other places but nothing compared to the comfort and knowledge when shopping for my gown as j received at Catan's!!
---
Reviewed on

6/25/2015
JANELLE B
AWFUL! For as much hype this place get s I was disgusted. They put the bride and brides maids in one small room together. We were sitting on each others laps to make room for the people trying on dresses. The women attending to us seemed more bothered than thrilled to be helping us. Would not recommend to anyone. The poor bride we went with felt like she was put on the back burner. The best part, the place was empty so it's not like their attention was elsewhere.
---
Great experience!!
Reviewed on

5/12/2015
Emily M
Catan's is such a beautiful bridal salon! You feel like a princess as soon as you walk in, surrounded by stunning gowns. My first trip to the salon, my mom and I were met by Kimberly and after telling her a general idea of what I was looking for and our budget, she immediately found about 15 dresses for me to try on. It was so much fun! I found my dress on the first visit and ordered that day. However, when I got home afterward I noticed there were two different options for how the back of the dress was cut which I wasn't told about in the store. I called and made sure I ordered the cut that I liked. When I went in for my inspection appointment, it was stunning! My mom took pictures, we signed the inspection form and left. Again, I got home and realized the wrong cut on the back was ordered! Because I was actually wearing the dress and had a hard time seeing the back I made sure to ask the women helping (not Kimberly this time) if it was, in fact, the cut I wanted and she had confirmed that it was. After looking at the pictures when I got home that my mom had snapped, I immediately knew it wasn't the right cut. Because we already signed off on the dress though there was nothing more that could be done. So, I kept the dress with the wrong back. However, my seamstress, Jela, was AMAZING! When my wedding week arrived, the dress fit like a glove and I completely forgot about the wrong back. I felt gorgeous! Jela was, by far, the power house of Catan's. She simply works magic! My dress was covered in delicate lace with a satin slip underneith and you would have never known anyone touched the thing. It was perfect. Everything went smoothly!! Highly recommend.
---
Horrible experience
Reviewed on

4/22/2015
Abby y
I am a young bride and went to Catan's I did not find a wedding gown I fell in love with ,however, I did find a rehearsal dinner dress. My measurements were taken and I ordered the dress. A few months later my dress had arrived so I anxiously drove to the store to try it on. I invited my bridesmaids to come so we could look at dresses for them as well and as I went to try on the dress the associate helping me literally gasped and said loudly "Oh, this is bad!"The dress puckered around my rib cage and the associate explained it was way too tight and insinuated that I had gained weight in the short amount of time I had been waiting. I was completely mortified and my whole bridal party stood in shock. I had never felt so disrespected in my life. Needless to say the whole alteration process was just as bad. The seamstress said that "it was the winter time" and that is why the dress no longer fit. However, the place where I purchased my dress I got the same time and it was fitted and measured perfectly. Overall, everyone there was extremely rude and treated me as if I was a burden. I do not reccomend anyone to go here and if you do hope you do not have the same experience as I did.
---
LOVE!!!!!!
Reviewed on

3/17/2015
nicole F
The first time I walked into Catan's, I knew immediately that I would be purchasing a dress! The staff was EXCELLENT and extremely helpful. They took their time helping me find the perfect gown. The owner is always in the store and is the sweetest lady in the world. She checks on the bride constantly to make sure they are satisfied. The ladies in all of the departments go above and beyond!!! I would recommend Catans to ANYONE!
---
Dress Shop Walmart
Reviewed on

2/08/2015
The whole experience was like going to Walmart. There's nothing special about this place.
---
One Stop Shop!
Reviewed on

12/01/2014
Andrea C
I used Catan Fashion for all my wedding dress needs (dress, veil, hair accessory, and alterations) as well as obtaining my bridesmaids dresses. They have an amazing selection and were extremely helpful when it came to picking out my dress. The associate I worked with really knew her dresses and by telling her what I liked and didn't like, we were able to find the perfect dress! The ladies in bridesmaids were also amazingly helpful. They pointed my girls and I in the right direction and were very helpful when it came time to ordering the dresses and getting them in on time. Alternations department was also very accommodating and great on giving tips of what to do and not to do while wearing my dress.
---
Gorgeous Dress
Reviewed on

10/22/2014
Jaime M
I received so many compliments on my wedding gown from Catan Fashions. The dress sparkled and fit me perfectly. It was everything I dreamed of in a wedding dress!
---
LOVED my sample dress!
Reviewed on

10/19/2014
Sara W
Catan's was the 5th bridal shop I'd gone to, I couldn't find a dress (I'll admit I was VERY picky). I tried on upwards of 50 dresses which was awful. I went to Catan's with a $1000 budget (not including alterations) and after looking around didn't think I'd find my dress here either, prices were higher than I thought. But I tried on a few to give myself better idea of want I wanted and what kind of budget I'd need to get it. I still couldn't find a dress... then toward the end of the appointment the consultant found it in the sample room! She brought it in and I knew it was my dress! And it was far under budget! I was really nervous that the size 12 dress could not be altered to fit my size 2 frame but the assured me that it could be done so I bought it. Alterations were nerve racking for me but not because of them but because I was still concerned about the size issue. But Yela didn't bat an eye and started pinning away and my first appointment. By the time she was done with all the sewing and hemming the dress was perfect! Fit like a second skin on the day of my wedding. I was worried about being able to move in it due to is weight and it being a ball gown and strapless but I danced the night away with no fear! I love my dress so much and I'm so glad I found it!
---
Wedding gown
Reviewed on

10/01/2014
Kim A
This was a great shopping experience. They have a great selection of gowns with varying prices.
---
Disappointed
Reviewed on

9/08/2014
Rachael N
I went to Catan's ready to buy a dress. The consultant I worked with had been at the company for about a week and had little to no knowledge of the product. We were hurried out of the store at 5:20 when store hours were listed as open until 6:00pm. The price of the dress I found was marked up about $500 compared to other boutiques I looked at and the alterations were a flat fee of $500 regardless of how much altering the dress actually required. Overall, I had a very poor experience and will be buying my dress elsewhere.
---
Idk
Reviewed on

8/26/2014
aderica G
The dress was gorgeous but the alterations were a nightmare.
---
A Facinating Stop
Reviewed on

8/04/2014
Ashley E
I stopped here with my Mom and Dad while searching for my wedding dress. They carry so many wedding dresses! My budget was $1,200, and we had a hard time finding dresses within that budget that were large enough for me to try on (size 14). Under those parameters, I found fewer dresses here than any other store I visited. It is, however, a great place to get ideas on jewelry, bridesmaids, flower girls, shoes, and even reception set-up and centerpieces! While I did not find my dress here, I would still recommend going to Catan's if you have the chance.
---
I loved my dress and the experience of finding it!
Reviewed on

7/31/2014
Bethany N
Catan's provided me with an amazing experience finding my wedding dress. Their staff is extremely knowledgeable and knows how to feel peoples' styles and pull dresses accordingly. The event of finding a dress was very personal with my entourage and I getting a secluded room so we could all focus on finding the dress. They do not pressure you at all to purchase, because I actually did not purchase on my initial appointment. Once I did buy my dress it was super easy to have my inspection then set up a series of alteration appointments. I rave about how well my dress fit thanks to Olga and their alterations team. She was incredibly meticulous to make sure that I had the perfect fit for my day. I absolutely recommend their services to anyone looking for special occasion attire!!
---
Great experience at Catan's
Reviewed on

7/14/2014
Meagan G
I had a great experience with my wedding dress from start to finish at Catan's. I HIGHLY recommend Olga for alterations. She is awesome at what she does and a pleasure to work with. All of my bridesmaid's dresses also came from Catan's and that was extremely easy too.
---
Beautiful Dress, Less than Beautiful Service
Reviewed on

6/23/2014
Sarah B
I purchased my dress from Catan and the dress itself was gorgeous! It was exactly what I was looking for and the girl who helped me find it was great!! When the order was placed, I was measured and told that I was between sizes and I should order the larger size. Despite my better judgment, I followed their advice. Unfortunately, I lost some weight (not a lot, but enough to make the dress about 2 sizes too big). I was disappointed that their "professional advice" now caused me to have to pay for alterations. I took my dress elsewhere and had a seamstress take the dress in, but I called Catan and asked if there was anything I could do to help me. They told me that I chose which size to order and I "could have ordered it 3 sizes too small if I really wanted to, it was my decision and they don't tell the customers what to do". I wish they could have handled my frustration a bit better....at least an "I'm sorry for your trouble." I will not be going back to this shop unless I absolutely have to! I'd rather drive across town than deal with their terrible customer service.
---
THIS IS NOT THE PLACE TO GO, unless you want to feel like you just had a 45 minute workout of jazzercise.
Reviewed on

5/07/2014
This was our second stop of the day (5/7/14, mid-afternoon) with my daughter to shop for her wedding dress. As a mother, you dream of this day from the moment your daughter is born (actually before). Choosing a wedding dress can be exhausting and finding the right place to find the dress can be equally exhausting. Ms. K (first initial) was not attentive, did not ask questions, and just didn't seem to be interested at all. My daughter tried on 8-10 dresses in under 45 minutes. Ms. K did not help her put the dresses on or help take them off, so my daughter was exhausted after the appointment from lifting all the dresses. Once my daughter had the dresses on they would be crumpled up underneath, and I would have to fix them. When my daughter said she didn't like the dress, Ms. K just gave her another one to put on. Basically, all Ms. K did was stand there and say little to nothing. When I would ask a question, her response to me was a bit short tempered. This was a horrible experience, and we will not return. The dresses were nice and in the right price range; however, I will gladly pay a few hundred more to another bridal salon with good service.
---
Awesome experience
Reviewed on

11/03/2013
Jana B
I had such an amazing experience at Catans. They have a huge selection of dresses. My consultant Kaitlin was so nice and took the pieces of different dresses I liked and found the one dress that had everything I was looking for. it was perfect. After I purchased my dress I worked with Olga in alterations and she was amazing. She added a little extra beading to the dress which made it pop even more. She made sure my dress fit perfectly on my wedding day. I had to fly with my dress and after an entire day through different airports, I took the dress out of the garment bag and there was not one wrinkle to be found! I felt amazing when I put it on for my wedding day and everyone just loved it. Thanks again to Catans. My wedding day would not have been nearly as perfect without your help to find my perfect dress!
---
Dress
Reviewed on

10/22/2013
Amanda C
Everyone at Catan's are awesome!
---
ehh......
Reviewed on

10/17/2013
Nicole M
Beautiful dresses lousy workers. After finally picking out my dress It was time to get measured (ugh most dreaded part); Nautrally I was told "you are between sizes". I should have gone with my gut instinct to go with the bigger size but the lady who took th measurements said she was sure tht the smaller one would be fine, it wasn't. I Had to bust my butt to loose weight. (yes it fit). Well when it was the bridesmaids turn the 3 who went to the store had to have major alteration for the dress to fit because they didn't measure the girls right. (keep in mind I didn't have my dress yet so I didn't know it wasn't going to fit). The 3 girls who called in their sizes fit perfect. What I am saying is don't go there unless you know your own measurements. I even called to get things fixed and they were of no help.
---
Rude Seamstress
Reviewed on

10/10/2013
Jessica C
My whole buying experience was amazing, the bridal consultant picked dresses perfectly according to my taste and I only had to try on 5 to find the perfect dress. However when I got to my first appointment the seamstress was very rude to me. I had to purchase my dress 2 sizes too small because it was the last one and I was assured when I bought it there was enough room to alter it. The first seamstress I saw ( I can't remember her name) made me feel very fat, ugly and just overall uncomfortable. She even told me that I shouldn't let my future mother in law see me in the dress until "it was let out" so that I would not embarass myself. I called and complained and was set up with the most kind and sweet seamstress Olga for my next appointment. Olga made me feel like a princess and perfectly altered my dress. I would recommend seeing Olga especially if you are a little large in the chest like me!
---
Stock Dress turned Dream Dress
Reviewed on

10/06/2013
Liz R
I found my dress at Catan's and it was a size 12 stock dress with elements I was not totally in love with, but Catan's made it more custom for me. They added a sash, took off flowers, made a bird cage veil from that and altered me down to a 4. I could not be happier with the experience and I still am in love with my classic lace dress mixed with a modern tulle trumpet bottom. Thanks Catan's!
---
Send Message