Home

Catering by Georgianna
About this Vendor
Catering by Georgianna
Details
American Regional, Asian, Continental, Italian, Other Cuisine
Contact Info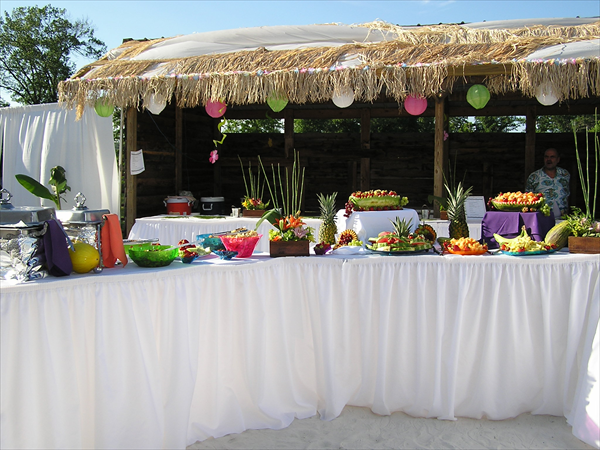 3578 Adie Rd, St. Louis, MO
Excellent Food! Great Price!
Reviewed on

6/20/2013
Kelsie R
This catering company is wonderful!! Very good food! Great service at the wedding and throught the year of planning the wedding! MaryEllen is the owner and she is very sweet and caring towards what we wanted! The price was the best we could find in the area and the food was delicious!! We were so pleased with Catering by Georgianna! They were a great help to our special day!
---
Do not expect any service above and beyond...
Reviewed on

12/16/2011
Mamie P
Their food was fine, but that is only one part of what a caterer should provide for a wedding. I was very disappointed with the attitude and overall attention to detail. They arrive just in time and leave as soon as they are finished. Not the type of service I am used to. They will not help the bride and groom cut the cake. Make sure you have your own cake plates, serving utensils, forks, napkins, etc... They arrived in the middle of my wedding, and were not quiet or discrete. I would not suggest they be used for a wedding. If you are looking for someone to provide food for another type of event, I am sure they would be fine.
---
Helpful, Professional Caterer
Reviewed on

10/25/2011
Jordan E
I recently used Georgianna's for our wedding reception! They are very friendly and extremely helpful throughout the planning process! They even assisted with information about reception venues! The food is delicious and the staff are very professional and helpful!
---
Couldn't have been better
Reviewed on

10/12/2011
Laura G
This company catered my wedding last month and we could not have asked for a better experience. We had a very DIY wedding, and Maryellen was so helpful in our planning, even for aspects (the bar) that didn't concern her. The food was delicious and I received compliments all night and the next day. People were saying it was some of the best reception food they had ever tasted. I recommend the chicken with mushrooms and white wine sauce and the pasta con broccoli. And getting the leftovers was great for the next day's brunch!
---
Delicious and cost conscious
Reviewed on

8/30/2011
Stephanie T
The food was better than I've had at most weddings that cost significantly more than $10.50 a head. Everyone kept telling me how delicious the food was and what a good job I did making the choices (I never even tasted it before the wedding day!). We paid about $2000 for 150 people, 4 servers, and a "drinktender" (kept the wine and champagne glasses full. Not sure we really needed four people (especially considering we had to hire a couple of girls to wash our dishes), but everything ran smoothly.
---
GOOD!!!
Reviewed on

6/15/2011
Janelle A
This was affordable and the food was great. Every one loved the food. I had the glazed ham and roast beef. Only bad thing to say is that she messed up on my table clothes but she made it up for it like a champ. So she was one of my favorites. 11 per person
---
Wonderful Food
Reviewed on

4/04/2011
Jennifer S
Wow, wow, wow is all I can say. The food was spectacular and Maryellen was great at accomodating our various dietary requests. The servers were wonderful and kept the food replenished and hot at all times. The greatest part was that we got to keep the leftovers so were able to have additional food for our out of town guests the rest of the weekend.
---
Affordable and Delicious
Reviewed on

12/02/2010
Stephanie A
Maryellen from Catering by Georgianna was wonderful to work with. She helped us craft the perfect menu for our guests and provided many opportunities for us to taste different items from the menu. I was floored to find a reasonable caterer in St. Louis. We ended up paying about $8.00/person for a very hearty, delicious meal. The service was excellent and we received so many compliments on our food.
---
Rating for Catering by Georgianna
Reviewed on

5/10/2010
Heather M
---
Send Email