Home

Cathy L. Thorsell Photography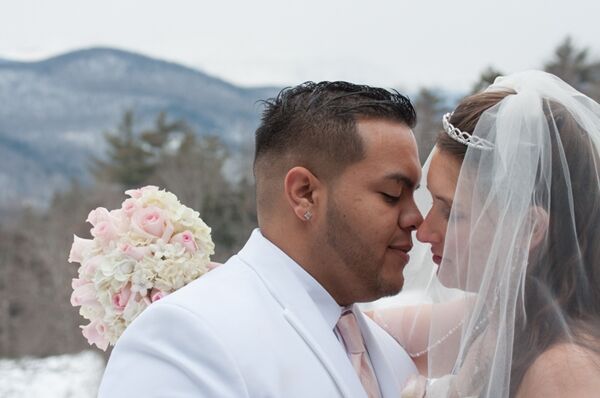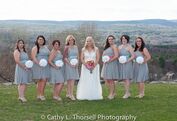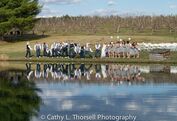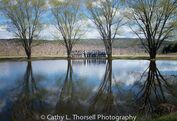 About this Vendor
Fun and Creative Photography for your Special Day!
Offering two experience professional wedding photographers. Our style is a perfect mix of fun and creative photography. We capture great atmosphere, detail shots as well as traditional and candid shots of you and your guests. 5% of sales donated to breast cancer research in memory of Cathy's Mom.
Details
Engagement, Trash The Dress
Contact Info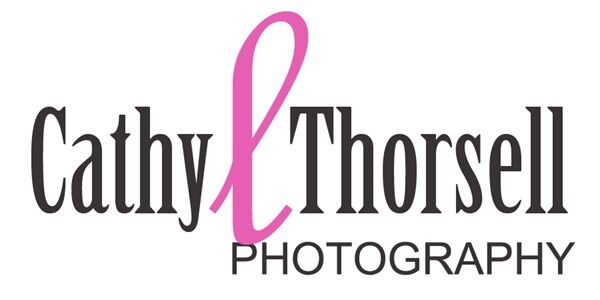 19 Tan Road, Pittsfield, NH
Friendly, Professional and Amazing!
Reviewed on

7/28/2014
Sarah G
My husband and I had the ultimate pleasure of working with Cathy and Nate Thorsell for our wedding. We found them on the knot and after meeting them for our original consult, knew they were the perfect fit. They were personable, professional and fun. They took the most amazing... Read More pictures for our wedding and had an upbeat and enthusiastic attitude the whole time. They thoroughly enjoy what they do and you can tell in the pictures that they are able to capture. We had Cathy take photos throughout and opted to also have Nate take pictures. Not only that but we also opted to have the photo booth. These were all great choices that helped to really capture the moments of our wedding day. I can not express enough how amazing both Cathy and Nate are. You will not be disappointed if you chose them to photograph your wedding!!!
---
Boudoir portraits
Reviewed on

4/08/2015
I am a 54-year-old wife, mother, and grandmother. i never imagined having my picture taken in sexy lingerie or my 2-piece bathing suit could be so much fun! Cathy is such a professional, she greeted me with a glass of wine and chocolates, made me feel so welcomed and... Read More comfortable. She helped me with makeup and picking the right jewelry to go with the outfits I brought. I was completely relaxed and enjoyed everything about this experience. This was a gift for my husband's birthday and the best gift he has ever received, bringing tears to his eyes. I would highly recommend everyone do this for themselves. It made me feel good about me and with Cathy's many talents, she brings out the best of you. thanks to Cathy my husband has a 5x5 album to cherish for many, many years and I have the memories of a wonderful photo shoot with a special photographer that made me feel like a million bucks! Thanks Cathy for your time and talents.
---
Professional and Cost-Effective
Reviewed on

6/25/2013
Jennifer M
Cathy did photography for my wedding and she did a great job capturing the special day. She was fantastic to work with. She made everyone feel at ease and I had numerous people in the wedding party comment that they liked our photographer. Cathy's husband, Nate, also took... Read More pictures for our wedding and he did a great job as well. They are a great team. The price for their services was less than other photographers that I looked at. This allowed me to have a photographer for a longer amount of time to capture all of the day's special moments. I highly recommend Cathy and would use her photography services again.
---
Family Pictures
Reviewed on

6/10/2015
Amazing and so nice! Works very well with children and families. Quality of the pictures are amazing, she is an over all nice person. I would hands down, pick her to do any of my pictures from now on.
---
Reviewed on

5/03/2015
Cathy was fun to work with, made a boudior shoot sexy and fun, and got some amazing shots! She has a relaxed atmosphere and encourages you every step of the way! My partner is going to love the shots! Cathy also offers interesting ways to present the photos including albums,... Read More canvas, print, and a neat throwback viewfinder! I'd love to work with her again! -courtney O.
---
Business Photo
Reviewed on

4/12/2015
I contracted with Cathy to take my photo for my business photo on Linked In. She immediately made me feel comfortable so this process which is normally challenging for me was very pleasant. The outcome was perfect. I would recommend her for any business portrait, family... Read More gathering or any event.
---
Wonderful!
Reviewed on

9/24/2014
I had a wonderful time! it was an overall great experience, it was fun and there are so many pictures I absolutely loved - even before the editing! I highly recommend her!
---
Senior pictures
Reviewed on

9/15/2014
We met for senior pictures, and the venue was great for background. Even before editing, my daughter loved the pictures taken (and she's 17!).
---
Engagement Session
Reviewed on

9/15/2014
Jacqueline V
My fiance and I found Cathy on the knot. We originally were interested in her for our wedding for her great pricing. From the first time I contacted her she was very prompt with answering emails and answering all questions we had. We wanted to have our engagement photos taken as... Read More well and Cathy suggested a great field next to a river in the area. We met her and her husband Nathan for the shoot. From the beginning Cathy and Nathan made us feel very comfortable and were great at guiding us on different poses and spots to have pictures taken. Once the session was over we went back to their house to review our pictures and choose the ones we liked. We then talked about our upcoming wedding and options available to us. They also had different albums for us to see with information on purchasing. The whole experience was great and made us feel comfortable and happy. We have received our photo cd in a beautiful album and they came out great! Cathy gave us several in black and white as well so we have options. We hired Cathy and Nathan for our wedding in February and we know we will not be disappointed! Thank you Cathy and Nathan! Jacqueline and Michael
---
Great Party, Great Photos
Reviewed on

9/02/2014
Alison M
We love Cathy's work! She has a great eye & such creativity. An absolute joy to work with!
---
Evening En Blanc
Reviewed on

9/02/2014
Cathy Thorsell is the whole package! Fun, creative, professional and a joy to work with!
---
Highly recommend!
Reviewed on

8/27/2014
Jill P
I found Cathy Thorsell photography on this website and after reading her website and bio I wanted to meet her. Her passion for photography is evident when you meet her, she loves what she does and just happens to make money doing it. My matron of honor and I went to her studio... Read More and met with her and immediately felt comfortable. She and her husband are an amazing team and are a pleasure to work with! They captured beautiful photos and listened to my suggestions and ideas for shots that we liked as well. We had a smaller more casual wedding and they fit right in to our group and took so many pictures that my husband and I will treasure forever! I would recommend anyone looking for professional yet personal photography needs to contact Cathy!
---
Great Photographer
Reviewed on

7/28/2014
Cathy is a great photographer. She knows what she is doing and makes you feel so comfortable when working with you. She was able to get a lot of great shots to use in a photo album. I had Cathy put the whole album together and the quality was more than I expected. And she was... Read More very precise and fast when it came to getting the album all together. She lets you go through the photos before adding them and making any adjustments needed. I would pick Cathy again for an special occasion I am having.
---
Amazing!
Reviewed on

7/27/2014
Cathy was the photographer at our wedding this past April and the pictures came out beautifully! We had met prior to the wedding at the place the wedding would be held to review the space and where we would definitely want pictures taken and what type of pictures we would like.... Read More We did not have a traditional wedding – the service was the two of us and our children – the celebration would be with our friends and family. Cathy and Nate have such great personalities and are so friendly it was easy to trust in them and have fun while they took the pictures. We had the photo booth at the celebration and it was a huge hit! Our friends and family are still talking about how much fun the photo booth was! We also received a video collage of pictures from the wedding set to songs we choose. Now, I did not cry during the ceremony (which I really thought I would do) but I cried watching the video – it is amazing how they put this together! The pictures and effects matched the feeling of the songs. My day to remember was made that much more special because of the wonderful pictures I have from Cathy and Nate!
---
wonderful experience
Reviewed on

7/10/2014
Cathy was so professional and a lot of fun. She had different poses and let me incorporate some ideas as well. She photographed my daughters wedding as well along with a boudoir shoot. It was tastefully done and all the pics came out beautiful. I would highly recommend her.
---
Awesome!
Reviewed on

6/25/2013
AMANDA L
You guys were awesome! We opted to have both of you to attend our wedding and had the photo booth option as well, which I have ZERO regrets on! I cannot express just how impressed I was with your attentiveness and thoroughness in getting thoughtful photos of this special day. So... Read More many of my guests also commented to me on your professionalism and your endurance in handling this wedding. You took some wonderful photos of the wedding party and really captured what I had envisioned. One of my priorities was having that photo station that was manned all night, allowing random groups of guests to 'dress up' using a wide assortment of hats and leis and masks to get FUN PHOTOS. This was a HUGE success, as you know. Nathan was a real trooper, manning this camera all night long, and he was never lonely! Someone was always lining up to get 'just one more photo'! These photos are some of best memories of the evening, as we saw the true extent of the fun our guests were having. Our guests are thrilled to have those mementos of the beautiful wedding day. As you know, the weather that day was not the warmest but you and Nathan toughed it out on the cold beach, with gale force winds, and fought the elements to capture every detail. We also got the photos back within 2 weeks, which was incredible to an impatient new bride :) Thank you ever so much for being there and doing a great job of capturing our special day.
---
AWESOME!
Reviewed on

12/21/2012
Terri W
Cathy and her husband, Nate, both photographed our wedding which was unconventional being our second go-round. They were personable, professional and the pictures were top notch. We had hundreds to choose from and she captured the event beautifully. They didn't seem to miss a... Read More thing. I would hire her again without hesitation for any funtion or professional need. We interviewed several photographers, have seen the results of other friends and relatives who paid alot more for their photographers and we have not one complaint about the work Cathy did for us. My husband and I both feel her work was superior to all the others we've seen and interviewed.
---
Amazing photos, Amazing cost!!
Reviewed on

11/18/2012
Alisha A
Cathy photographed our wedding last year. She is extremely professional and talented. She truly listens to all of your preferences and executes the photography exactly how you imagined it. Nathan also photographed for our wedding and got really beautiful shots as well. We had a... Read More very large wedding party and family to photograph and she did an amazing job of including everyone and kept the whole thing organized as well. She provided us with digital copies extremely promptly afterward and even threw in some extra special touches for us, like video clips of a few special moments (as we did not have a videographer). She has a great eye and I would recommend her to anyone. Plus, her prices are extremely competitive and more reasonable than any others I had researched. +
---
Great Photographers at a Great Price!
Reviewed on

11/13/2012
Meredith B
Cathy and her husband photographed our wedding in October. They were friendly and professional from start to finish. I was nervous, because we didn't have a lot of money to spend and we didn't meet her beforehand. We were lucky, though! We just got the pictures and love... Read More them. We are two very unphotogenic people, but there were a few good ones of us and that is nearly impossible. I highly recommend Cathy!!!
---
Fantastic Photography and people
Reviewed on

8/10/2012
Rachel J
Cathy and her husband were awesome, very nice, and talented. They made us feel comfortable taking pictures and were exciting to work with. Cathy (main photographer) has a very artistic eye, we were overjoyed by the beautiful pictures! I have absolutely no complaints, they bent... Read More over backwards accommodating us and were enjoyable to be around! Not to mention, one of the most cost effective photographers around.
---
Send Message