Home

Cava Catering & Events
About this Vendor
Simple Flavorful Bites | Best Quality Ingredients
Our philosophy is to prepare great tasting food, using the best quality ingredients, presented creatively and served by knowledgable friendly staff (at a price our clients can afford)! If you are looking for the "non fru fru" caterer, who takes pride in not only the flavor, presentation and service while being budget conscience then you are in the right place!
Details
Cajun, Hawaiian, Northeastern, Southern, Southwestern, American, Eastern European, French, Greek, Japanese, Mexican, Middle Eastern, BBQ, Fusion, Specialty
Dairy Free, Gluten Free, Kosher, Nut Free, Organic, Vegan, Vegetarian
Buffet, Catering Clean Up, Catering Delivery + Setup, Chef Stations, Family Style, Menu Tastings, Passed Appetizers, Seated Meal, Servers, Food + Catering, Service Staff
Contact Info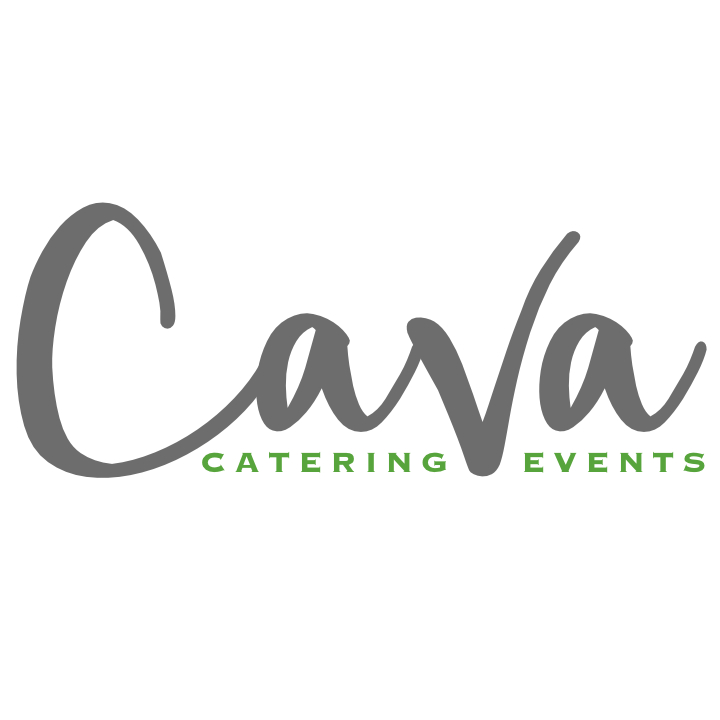 Reviewed on

4/05/2018
Kit M
We used Cava for a corporate cocktail reception and they were fantastic! Can not say enough about Kim and her amazing staff. Extremely helpful, kind, diligent...the list goes on!! They take great pride in their work and it shows! We will definitely be using them again for future... Read More events.
---
Reviewed on

11/27/2017
Syam C
Our daughter was married in July at Elm Bank in Wellesley. We had 200 guests and had selected Deja Blu , which has now become Cava Catering for our catering needs. Kim Livesey and head chef Francesco of Cava Catering were a pleasure to work with from the beginning to end. We... Read More had tried several different caterers, but were attracted by the creative menu offered by Cava Catering. Kim's attention to detail and quick response are a real asset. She stayed on top of the changes to the menu, and made many great suggestions. Cava Caterng was very flexible and gracious in accommodating and working with a secondary caterer who provided Indian dishes. I would highly recommend Cava Caterng.
---
Reviewed on

11/18/2017
Lily T
We hired Cava Catering (formerly Deja Blue) for our 10th Anniversary Party in July 2017. Our party was a hit and the caterers help make that possible. Food was great and staff were professional. We had close to 100 friends and family attend our event. They all raved about the... Read More quality and presentation of the food. I'll be using them again at our next major event. Thank you! Vaughan & Lily
---
Reviewed on

11/17/2017
Neela K
I worked with Cava when it was Deja Blu catering. Seamless service and delicious food that was very reasonably priced. Kim was our day of coordinator and made sure the day went smoothly. Highly recommended- people are still talking about the food at our wedding!
---
Reviewed on

11/15/2017
Cal D
Kim and Francesco organized and catered our wedding at the Endicott Estate in Dedham this past May and we could not have been any happier. We had a buffet style dinner and it was a huge hit with the family and friends. They provided us with a great selection of food that was... Read More tailored towards our different guests' tastes. To this day, people still tell us that we had some of the best food they've ever had at any wedding. In addition, Kim connected us with a great bartender and Kim's wait staff was very professional. In terms of organization and planning, Kim was very helpful, friendly and focused. Our wedding was supposed to take place outside, but it started to rain right before the guests arrived. Kim organized the transition perfectly, which cut out all the stress for me and my wife. She stayed on top of everything all night, and even had small plates and drinks sent up to us while we got ready upstairs. The attention to detail was extraordinary. Overall, we loved the food, the service, and definitely loved how affordable everything was. We would 100% recommend Kim and Francesco without any hesitation.
---
Reviewed on

11/13/2017
Megan M
When I got married in July '17 I hired Deja Blu Catering (now known as Cava Catering & Events); I cannot praise them enough. We opted for a casual buffet style dinner menu, but that didn't mean that the food was any less delicious, or that presentation was any less than perfect.... Read More The appetizers were all incredible (and they made a point to put some aside whilst we took the formal photos, which was a really nice touch!), we had 2 choices of meat, with roasted vegetables, potatoes and cous cous on the side. Since our wedding I have heard nothing but how good the food is, and I've longed for an excuse to hire them again! My hat goes off to Chef Francesco! Also: Our cake was the most delicious, moist cake I've ever had! We also opted to the 'Day of Coordinator' option and she was worth her weight in gold. Kim was there for me throughout the planning process, answering all kinds of questions promptly and properly, she forgave my slow replies and multiple changes of mind. Come the day of the wedding she arrived early, helped to set up and organize everything and all the different vendors so everything ran smoothly as one unit. From what I hear solved many problems without ever bringing any of them to me but Kim always made sure that I didn't know about any hiccups that could be fixed by asking someone else. Throughout the day she was professional, well-presented, and honestly very charming. I would gladly hire Cava Catering and Events, knowing that they have a superb team at hand.
---
Reviewed on

11/11/2017
Pam S
Cava Catering and Events catered our 25th Anniversary this summer. It was a wonderful event, and everything went exactly as we had hoped, thanks to the efforts of Kim and her crew. The day was very special to us, as we had returned to the same venue we used for our wedding 25... Read More years earlier! Cava was so good at helping us to include special items from our original menu (thank you Francesco!) while making the new event equally unique and special. We actually worked with Kim and Francesco during the transitional period while they were running Deja Blu Catering for its founder, who was seriously ill. It was a period that could have been very stressful, but Kim and Francesco showed utter professionalism throughout. We were so grateful to have them, and felt that all of our needs and wishes were accommodated. This was such an important event for our family, and we could not have asked for a better evening. I highly recommend Cava Catering! Thank you Kim and Francesco!
---
Reviewed on

11/11/2017
Carol W
We have known Cava Catering for several years, previously as Deja Blu. We've had them cater several events from 40 to 140 people- cocktail hour, dinner, luncheon and brunch. Over and over, they have always come out on top when I've been able to compare them to other caterers... Read More as far as: communication, flexibility (SO important-Everything from schedule, set-up, menu changes, altering menus for allergies, working with other staff or management at private venue locations, any gliches that come-up, and their staff is helpful, respectful, always professional). The Food- INCREDIBLE- one of my biggest fears is how fresh will it be- rest assured it has always been fabulous! Cost- VERY REASONABLE! When you consider all the stress and everything that goes into planning an event- they are beyond reasonable. They will help with every aspect from seating arrangement, linen and other rentals, logistics of space at your venue (or home) and their clean-up is impeccable. Honestly- You owe it to yourself to start with them in your search, compare to other caterers and realize you'll have one major "To Do' checked-off your planning list and start to relax when you go with Kim Livesay and Chef Francesco of Cava Catering!
---
Meet The Events Director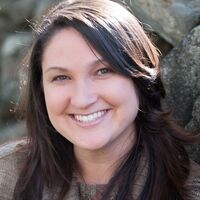 Kim Livesey
Inspired by sophisticated design and modern style, Cava Catering & Events is the creative vision of co-founders, Kim Livesey and Francesco Oggiano. Kim's passion for creating unforgettable celebrations has led her all over the country and fostered her career as Catering and Convention Services Manager at the Hyatt Regency Maui, Catering Coordinator and Consultant for Deja Blu Catering to owning our sister company, Kiss on the Chic Weddings & Events as a destination wedding planner, coordinating over 600 events from New England to Hawaii. That's a lot of champagne!