Home

Ceremonies By Bethel
About this Vendor
Fun – Personal – Meaningful – Non-Traditional
You've decided to join your lives and hearts by making a lifelong commitment to one another. For us, the wedding ceremony is all about celebrating your relationship! Let's celebrate your union, touch your hearts, and inspire your loved ones with a ceremony that is special and meaningful to you!
Details
Contact Info

Stop your Officiant search NOW!
Reviewed on

4/30/2015
Josh S
Stop your search right now for Officiants, for you've found the absolute PERFECT one with Bethel!!!! If we could rate higher than 5 stars we EASILY would with her! After a somewhat disappointing meeting with our first potential Officiant (nothing terrible -- just no connection between us), I was skeptical of how our meet-up with Bethel would unfold. We met for what was supposed to have been just 1 hour, but ended up being OVER 2! Bethel took time to ask questions, got to know us (and more importantly, what we wanted from an Officiant), and even made time for small talk -- all this at our first meeting, before we signed any contracts with her or paid her one penny! Throughout the entire process (note: there WILL be homework involved with Bethel -- but it's really fun and by no means is it daunting), she checked in with us, providing a perfect balance of guidance and options for how we wanted our ceremony to look. And although I didn't think much of it at the beginning, this is a really important and special point, because no two couples are the same; why should ceremonies by cookie-cutter? And frankly, most Officiants offer pretty much cookie-cutter ceremonies. Bethel was ALWAYS available to talk or answer questions (And I mean that literally. I would get good quality responses from her within hours -- usually within minutes.), which is helpful because the entire wedding planning process can be stressful and things can change at a moments' notice. Bethel was always willing to provide input along the way, rolling beautifully with any changes that we made. On the day of the wedding, Bethel was, quite simply, the highlight of the night. We received countless compliments on her, and our ceremony in general. Our ceremony was a beautiful representation of who we are, and Bethel had the vision to bring everything together wonderfully. We are so fortunate to have met her. DON'T DELAY WITH BETHEL - her schedule (deservedly) fills QUICKLY!!
---
Bethel believes!
Reviewed on

6/25/2014
Karly K
Its pretty rare that I am at a loss for words about something but it is hard to communicate just how great Bethel is. So here it goes, she just gets it. I mean she truly understands and feels love and what it means to love and the different ways people love and how to communicate love and how to share that love with others. When we originally were looking for an officiant we were lucky enough to have a wedding planner who knew of and had worked with Bethel so soon thereafter we reached out to her. We set up a skype session with a vague idea of what we wanted. After 20 minutes we were blown away by just how prepared, confident and knowledgeable she was about her role and the affect she can have on this special moment in our lives. We had initially said that we wanted to do just a 10-15 ceremony so that we could move on to the fun part of the night, the party. She made it abundantly clear that if all we were looking for was someone to help us say "I do" then she was not the person for us. I really appreciated her honesty and over the course of that first video chat I realized that we really did have the right person for us and that the ceremony is really more important than the other aspects of the day as it allows others to be a part of our lives and helps us share our love for each other with those that are important in our lives. We had homework. This I was not expecting although looking back and knowing Bethel I should have. She is so passionate about getting to know you and understand your relationship with your significant other that she is hungry for as much information as possible. She then incorporates this into the ceremony thus allowing your guest to share in the experiences that led to you being there, don't worry she doesn't share anything embarrassing or anything that you don't want her to. The other part of the homework is she shows you this this treasure trove of information that helps guide you through the endless options of what to include in your ceremony. We chose several reading that spoke to us and the favorite of everyone in attendance was the "knot tying" ceremony involving the mothers. I've always been fascinated where the phrase came from and this part of the ceremony really stood out to everyone involved. Even the day after Bethel was communicating with us and guiding us through the paperwork and legalese now involved once the wedding is completed. Her customer service is off the charts and we would recommend her to anyone!! Bethel you are the best and we hope our paths cross again!
---
Excellent in Every Way
Reviewed on

5/04/2014
Jamie M
Bethel Nathan is by far the best decision my husband and I made about our entire wedding. Bethel is incredibly kind and she truly strives to make your ceremony a wonderful and meaningful experience. Every single guest raved about the ceremony. I didn't hear a word about the reception, the DJ, or the venue from anyone on the wedding day because no one could stop talking about how awesome the ceremony was. Many people told me that it was the best ceremony they have ever been to. And they were right. The ceremony truly was amazing because of Bethel. My husband was skeptical when we set up our initial meeting with Bethel, but within 10 minutes, she wowed us both. She wants the ceremony to be meaningful for each couple, so she works with you to make it exactly what you want it to be. She sent us homework assignments geared towards getting to know us and our relationship. She gave us tons of ideas for ways to make the ceremony unique, including options for everything from the readings, to how we said our vows, to how she would announce us to the audience at the end of the ceremony. Every last detail was taken care of with care. AND, as if that wasn't enough, Bethel is super organized. She helped us prepare for all the details, get our marriage certificate, and send detailed emails about what to expect through every step of the process. I love details, so she was totally awesome! If you don't hire Bethel to be your officiant, you are missing out on the very best wedding ceremony you can possibly imagine. HIRE THIS INCREDIBLE WOMAN. I have never been so confident about a recommendation in my life.
---
Reviewed on

7/26/2015
Katrina H
Bethel is amazing! We are not religious and were worried about that being a part of our ceremony since it didn't fit us. I didn't know there was any other option, besides getting someone close to us ordained but then I met Bethel at the Bridal Bazaar. I liked her right off the bat and knew it was supposed to be. Our ceremony could be about us and that was how we wanted it to be. She was very easy to work with and helpful with any other aspects of the wedding we needed referrals for. She was on top of everything and it took a lot of weight off our shoulders. Our dogs are a huge part of our life but having them at the ceremony wasn't something that was easy to work out, we didn't want to have to stress about them or have any guests having to watch them, she found a way to include them in the ceremony without them being there and that meant a lot to us. She was also very receptive to us doing a beer mixing ceremony, its kind of like a sand ceremony. Honestly, she was the favorite part of my whole wedding, other than marrying my best friend, of course. We have several friends who are soon to be married and I hope they use her.
---
Reviewed on

7/24/2015
Ilyse L
I knew Bethel was the one to marry us from the minute we met her. She has the calmness and confidence of someone that knew exactly what she was doing. She gave me peace throughout our busy wedding planning and even was my peaceful person during the ceremony. She had the best ideas and great vows and readings for us to work with. We chose a stone ceremony that was a very special moment for all of our guests to participate in our day. Everyone there thought she was incredible. I would highly recommend Bethel if you are looking for an incredible officiant.
---
Reviewed on

7/24/2015
Ilyse L
I knew Bethel was the one to marry us from the minute we met her. She has the calmness and confidence of someone that knew exactly what she was doing. She gave me peace throughout our busy wedding planning and even was my peaceful person during the ceremony. She had the best ideas and great vows and readings for us to work with. We chose a stone ceremony that was a very special moment for all of our guests to participate in our day. Everyone there thought she was incredible. I would highly recommend Bethel if you are looking for an incredible officiant.
---
Reviewed on

6/04/2015
My husband and I got together in 2005. After many years of falling more in love with each other we decided to get married. I have always wanted a beach wedding and decided San Diego was were I wanted to get married. Searching many different people to do our wedding for us brought me to Bethel. She was very eager to get to know us as a couple before helping us plan our ceremony. We talked many times and even Skyped a couple of times to talk and get to know each other. When we got to actually be panning the ceremony for our big day, Bethel let us decide how we wanted it done instead of telling us how she did weddings. When asked, she provided many different things and styles of ceremonies we could do to make our day unique. She told us we could use what we want and how we wanted which made me happy to know she cared about our day being our own. I especially liked the "Hanf Fasting" Ceremony. I am hoping Bethel is still doing weddings in 2024 for our 10 year anniversary so she can help us renew our vows. Thank you Bethel for making our day our own and not a cookie cutter wedding that everyone else has done.
---
Reviewed on

6/01/2015
Bethel Nathan is hands down the best in the business. The way she tends to you and does everything within her power to make the entire process smooth is second to none. From the first moment you meet her until the end of your ceremony you have no doubt that you are her priority and that everything is will be perfect. The experience from beginning to end was absolutely the best any couple could EVER hope for. I would recommend her to EVERYONE I know. I married the woman of my dreams so I will never have a need to marry again but if I ever renew my vows she will be the one I call on. NO ONE BETTER IN THE BUSINESS for the most important day of your life.
---
Reviewed on

6/01/2015
Bethel was exactly what were looking for and so much more for our intimate elopement ceremony. After contacting Bethel we were completely at ease and more knowledgeable on the whole process. Bethel took the time to get to know us and our relationship in order to make our ceremony everything we dreamed of. I highly recommendyou hire Bethel to make your ceremony unique, personal and everything you dream your wedding to be.
---
Reviewed on

5/31/2015
Tanya M
Our experience with Bethel began back in early 2014 while we were on vacation in Oxford, England. Bethel came highly recommended by our Wedding Planner who said that Bethel and her ceremonies were by far the most extraordinary she had seen throughout her career. With this information we quickly setup a meeting with Bethel over Skype and found out in person how unique, detailed and special she was. Throughout the year that we worked with Bethel we were constantly amazed by her thoroughness and attention to detail in all facets of our ceremony and wedding planning. As a couple who are event planners and project managers we had very specific aspects to the wedding coupled with high expectations for the officiant who would proceed over the ceremony. Bethel exceeded all of our expectations and then some. Her presence, delivery and sincerity for our happiness was ever present during the planning and the actual ceremony in May of 2015. What's even more remarkable is that post wedding Bethel has stayed in communication ensuring that our wedding license process is completed and any questions we had were answered. This has been by far the best experience that we have both had in our lives. For those interested in a Wedding Officiant that not only proceeds over a ceremony, but takes time to get to know the couple and provide guidance on what matters most .... talk to Bethel Nathan.
---
Reviewed on

5/31/2015
Lucina L
"If anyone missed your ceremony, they REALLY MISSED OUT, your officiant was by far the best ever, your ceremony moved everyone in that room. How did you find her, who is she and did you already know her?', this is exactly what our great friend told us after our wedding. Linda (my wife), and I had no idea where to even begin after we became engaged. We went to quite a few bridal bazaars/events and on one lucky Sunday, as we walked down a vendor aisle I remember making eye contact with this woman, who had an amazingly warm smile and stood out from everyone else, I noticed she was an officiant. We continued to walk and I thought to myself.... Hey we are going to need one of those! Lol, we came across other vendors and some how ended right back at Bethel's booth, where she stood with her husband. Once again that smile and warmth just moved us towards her. Of course we stopped and spoke with her, and suddenly we just knew..SHE IS THE ONE! Bethel, met with us one on one and guided us along the way, in making our special day the most memorable of our lives together. On April 11, 2015, we were honored to have Bethel Nathan, stand by our side and present our endless love, life and future together as wife and wife. Every word, was customized to us as friends, lovers and soon to be wives. She created a unique ceremony for us and tailored our lives into one beautiful story. We laughed, held back tears and most importantly blended our families together as one. She definitely put a spin on things and made our day the most memorable, not only in our lives, but our family and friends as well! After the ceremony we had so many of our guest's approach us with heart felt words about Bethel, and how she touched everyone, and filled our chapel with warmth, love and laughter! We highly recommend Bethel, and hope that she can fill your day with as many memories as she did ours!
---
Reviewed on

5/31/2015
Lauren V
Where to begin about Bethel...honestly words cannot accurately portray the way my husband and I feel about her! From our very first contact with her through email, to skype, to meeting her in person at our wedding (we were from out of town) she was nothing short of wonderful and supportive. Anytime we had a question, she answered it promptly. She truly went above and beyond to make our wedding day special and perfect! Using the 'homework' to get to know us better, she tailored our ceremony to fit us perfectly. Both of our families, and other vendors, raved about how fantastic she was during the ceremony. Many guests had the same thing to say...'We could tell Bethel really cared about you guys', which is so true!! My husband and I know Bethel is a huge part of our lives now and forever will be. She is not just an officiant, she is now a friend and we couldn't be more grateful to have her. I would recommend Bethel to anyone and any couple that chooses her will be so very lucky!
---
Reviewed on

5/31/2015
Carl C
Awesome! Bethel was a wonderful help for us to write vows and decide the elements and organization of the ceremony. She made sure everything was exactly how WE wanted it, and she executed that during the wedding with professionalism and a big smile. We could not be more happy with her services. She even accommodated a last minute venue change due to weather (alopement wedding, so only about 15 people, had to relocate from beach to Balboa Park due to wind and rain.) Again, all 5 stars earned, highly recommended.
---
Reviewed on

5/31/2015
Csilla F
Bethel is simply the best! At first, my parents were trying to convince me that I should get my now-husband's brother or one of our other friends to officiate our wedding to save costs and because they said "just about anyone can officiate a wedding". Boy were they wrong...and they loved Bethel so much they now say that they want Bethel to officiate all future weddings in our family. The very best part about how Bethel works is that she *loves* her job and she takes it to the most professional level—she is caring, organized, detail oriented, present, engaged, and overall a lovely human being. My husband had found Bethel online based on all of her amazing ratings on yelp, the Knot, and Wedding Wire so I made a point of visiting her booth first when I went to the Bridal Bazaar at the San Diego Convention Center last September. I instantly loved her calm, friendly confidence and the types of weddings she says she officiates. As I progressed through talking to other wedding officiants at the bazaar, I knew that Bethel is in a class of her own. When my husband and I went to meet with Bethel together to specifically book her for our wedding, her description of the different ceremony options and what some of them entail already had me emotional and feeling like "wow--this whole thing is for real" and that our wedding ceremony would be infinitely more meaningful than I had previously thought. The homework that Bethel assigns her couples is fun and really makes you put into words why you are getting married in the first place that ends up in turn making the ceremony so powerful (and is an awesome keepsake). Also, Bethel was really nice about sending reminders and checking in with us throughout the process. Also, for tax reasons, my husband and I got married on our own before January and then had our wedding ceremony and reception with friends and family in mid-January. Bethel was so incredibly supportive of our decision and our special day that she came and officiated both! On the main wedding day, her pre-ceremony talk with me calmed my nerves...she really takes care of her couples! During the ceremony, she kept an amazing flow and she was so in tune with my husband and I as well as with the rest of the room. There was hardly a dry eye in the room, and some of our guests have since been following Bethel on facebook. Having Bethel at our wedding was one of the best parts of the entire experience.
---
Reviewed on

5/31/2015
Debra K
We found Bethel over the internet because we were having a destination wedding. We skyped with her and immediately felt comfortable with her openness to our ceremony ideas! We were coming together as a blended family & wanted to incorporate our 4 kids in our ceremony & she had some great ideas to do that. We wrote our own vows and she helped us make them both serious & funny! We wanted our ceremony to be intimate and personal & it was just that! All of our guests commented on how awesome she was and how heartfelt the ceremony was! I couldn't have asked for a better officiant & we are so lucky we will always have that memory of a perfect day! Thanks again Bethel!!
---
Reviewed on

5/30/2015
Jason Nathan (Bethel's husband) was an amazing officiant. He really took the time to get to know us before the wedding, and was very polite and professional. We did not want to write our own vows, but did not want the ceremony to seem to cookie-cutter. With the "homework" assignments we filled out for him, it really made the words of the ceremony and vows feel like they were coming from us even though they were being read by Jason. Everyone at the wedding raved about how great our ceremony and officiant was!!
---
Reviewed on

5/24/2015
Christy T
The definition of "professional" must include the word Bethel somewhere in it. By far, she is one of the most professional, down to earth, easy to work with vendors that I've ever had the pleasure to do business with personally and professionally. My husband and I were both extremely pleased to have her be a part of our wedding. If you want people to remember your wedding, it starts with Bethel. She set the mood for the entire evening and it didn't stop. She's top notch. The details? She's full of them. She helps you every step of the way. We wrote our own vows. She helped us craft our non-religious wedding however, you can definitely add religious pieces to it. She gave you more ideas than you knew what to do with but really you could go with anything she suggested. She was really involved and kept you on track to narrowing down how you really wanted your ceremony to go down that day. You definitely know what you are getting when you work with Bethel and it's comforting and worry-free. I have to admit, I was only looking to spend no more than $250/$300 however, after much research (I mean a lot of it) we decided to go first class all the way and hire the BEST. She is really the best. You will not be disappointed. Day of the wedding, she was prompt, dressed professionally, warm and greeted guests (my mom insisted to take a picture with her), and was ready to get the show on the road on time. After the ceremony, she was so sweet and made us stop and take a breath, enjoy the moment to look around. We needed that. We were so wrapped up in everything and she made us really appreciate the love around us. By the time we came back from our honeymoon, she filed paperwork, sent us our vows, marriage certificate and copies of what to do next. Extremely helpful. We both loved the process and her special attention. She even followed up with us. We are happy to have worked with her and to meet such an amazing human being. October 18, 2014 Wedding in Oceanside, California.
---
Reviewed on

5/23/2015
Holly W
From our very first meeting with Jason, we knew that he was a perfect fit for us. Jason was kind, thoughtful and so very helpful! Jason helped us through all of the wedding ceremony details and offered wonderful suggestions on how to make is special and specific to us. I can't imagine going through the wedding ceremony planning process without his help. He spent so much time getting to know what made our love special and shared those sentiments with our family and friends during the ceremony. I had so many of my friends and family members come up to me after the ceremony and tell me that it was the best ceremony that they had ever attended. I can attribute that all to Jason! I would recommend Jason to any couple who is looking for a special personalized ceremony and working with a true professional that puts you so at ease. I feel that we have made a friend in Jason and are so appreciative of his contributions to our wedding!
---
Reviewed on

5/10/2015
Kristen N
Bethel was such a joy to work with. She made our ceremony personal and so special. I can't tell you the number of people who have commented on how much they loved Bethel and how funny, warm and unique the wedding was. My husband and I will be able to remember the ceremony as something that felt like us, when a lot of the things about planning a wedding did not.
---
Reviewed on

5/10/2015
Jan J
Incredible Officiant! If you are lucky enough to work with Bethel Nathan, you will not be disappointed. Her method for putting together the ceremony is thorough…in fact, her prep is so comprehensive and the ceremony so personal, that our guests thought we had known her for years. Many guests commented after the event that they had never seen a more meaningful ceremony, there were many tears of joy in the audience; be prepared to have people emotionally moved! Aside from preparation ahead of time, Bethel was a delight on the day of the ceremony and a natural in front of our guests. She has a wonderful way about her when she is speaking that puts your guests at ease, even as she marshals everyone to play their part at the right time. Bethel provided excellent advice along the way and kept us on track over the months we were working with her. She will offer suggestions that you can use or not use, she has no rigid notions about what you absolutely have to do…in fact there were many parts of the ceremony that we edited from her original copy, and she was delighted to take our edits. You will need to do your homework that she gives you; but if you do, your ceremony will be something you and your guests will remember for a lifetime. TJ and I recommend Bethel without reservation.
---
Simply a remarkable and dedicated officiant!
Reviewed on

4/27/2015
Constance M
My husband and I couldn't be happier we were fortunate enough to find Bethel. After a disappointing interview with another officiant we were concerned we were going to have trouble finding someone to create our perfect customized ceremony. After meeting with Bethel we had no doubt we wanted her as our officiant. Being completely unexperienced with exactly how to customize our wedding Bethel provided several examples and was there every step of the way. We didn't fully comprehend what the two part homework was intended for until during our ceremony which made for an even more beautiful experience. I am so happy we had a videographer to capture the experience. Our guests kept expressing how amazing and unique our ceremony was. The care package she sent afterward was awesome. Choosing Bethel was the best decision we made for our wedding. We will always be two of her biggest fans. Five stars is just not high enough of a rating for her.
---
ABSOLUTELY AMAZING
Reviewed on

4/13/2015
Chelsea M
My husband and I chose Bethel to be our officiant at our wedding and it was the BEST decision we could have made!! Bethel specializes in non-traditional weddings but she is much more than that. We wanted a fairly non-traditional wedding, but she went above all our expectations and made it absolutely amazing. Rather than our wedding ceremony simply being about the future and the wedding specifically, Bethel painted the story of our relationship for all of our guests so everyone felt included and could truly celebrate our love and commitment to one another. We received SOOO many positive comments from our friends and family saying how unique our wedding ceremony was and how it was so much more interesting and special than many others they have experienced. Bethel is more than just your officiant though, she becomes a great friend!! She made us feel so comfortable at the wedding and walked us through exactly how everything was going to go and how if we started to get nervous or emotional all we had to do was look at her and everything would be ok. Sure enough, everything went smoothly and if you looked at her during the ceremony she would give you a nice smile that makes you feel much more relaxed. Bethel also delivered the ceremony amazingly! This woman knows how to speak in front of people! YOU WILL NOT BE DISAPPOINTED! Bethel is extremely professional and answers any questions you have along the way! If you are looking for an officiant, you NEED Bethel!! I will be referring literally all of my friends!! THANK YOU SO MUCH FOR EVERYTHING BETHEL! :)
---
Perfect Choice
Reviewed on

3/12/2015
Shauna H
When my fiancé (now wife) and I started the process of wedding planning I confess that choosing an officiant was pretty low on our To-Do list. We thought that venue, cake, etc were much higher priorities. Wasn't the officiant just the 'formality' of the ceremony? Fate(Karma? Fortune?) was in our favor and at the Bridal Bizarre Bethel picked us out. She was fun, energetic, enthusiastic and gave us a lot to think about. When we met to discuss our wedding to see if we were 'right' for each other we had fun and knew quickly that she was the right person. We were comfortable from the first greeting and enjoyed talking about us and what we wanted. During this chat we came to realize that the ceremony wasn't a formality, but the real reason for getting married. All of those other things were the celebration of the actual commitment we were making and that the ceremony was the most important part of our planning. Bethel made the process fun and engaging with her homework, recommendations and check in's to help keep us on task/schedule. She felt more like a friend then a 'vendor' and it was fun sharing 'us' with her. On the actual day of our wedding Bethel was there early, checking in with each of us and helping put us at ease. The ceremony was perfect; fun, touching, emotional, 'us'. Her inclusion of our stories, readings; it was everything we wanted and more. So many of our guests told us it was the best wedding they had ever been to. They all felt like they knew us better and actually enjoyed the ceremony (instead of the usual, 'when will this be over and we can start the party' feel of so many weddings). Bethel's touch and sincerity shown through and many of our friends wanted to know why they hadn't met her before at some social event as they were sure she was a good friend of ours to know us so well. We can't recommend Ceremonies by Bethel enough; she will work with you to make sure that you have exactly the wedding you want (even if you don't know what that is yet)
---
Most incredible ceremony we could have ever asked for...
Reviewed on

3/01/2015
Bethel was recommended to me by my wedding planner, Brenda Swann, when I said I wanted a meaningful and spiritual ceremony that was in no means religious. What can I say, Bethel was everything we could have ever asked from an officiant from day 1. We met and talked about our ideas and she talked about her approach to officiating and we knew immediately we had met our match. She had us each do some "homework" giving our backgrounds, stories of how we met, favorites moments together, etc, and from that put together an incredibly meaningful ceremony. When your friends and family tell you after your wedding that the ceremony was one of the most beautiful and amazing things they have seen, and their favorite part of your wedding, I think that says a lot. So many people just want to fly through the ceremony and get to the party (and trust me, we had one hell of a party!) and forget that the reason we are all partying in the first place is to celebrate love, marriage and a couple's future! The ceremony that Bethel wrote for us was so meaningful, we both laughed, cried, and smiled... we truly cherished those moments saying "I do." Thank you, Bethel, for making our day so incredibly special. If there is one thing I could say to anyone looking for a ceremony with meaning, love, and unique flair, it would be to please hire Bethel because she is an incredible and amazing woman and so great at what she does!
---
Jason Made Our Ceremony Perfect!
Reviewed on

1/10/2015
Georgia H
My husband and I were originally planning to have a good friend officiate for us. As it got closer to our wedding date, our lives got more busy and we were having a hard time sitting own with our friend to start the planning process. I remembered I had seen Bethel's table at several of the Bridal Bazaars I had attended, but never spoke with her since I did not need her services at the time. I liked what I remembered about her though - she was a big supporter of marriage equality, as am I, and was not religious in any way. This really spoke to me. By the time I finally reached out to her, she was already booked for our wedding date, but told us her husband, Jason, was now also officiating weddings. I was thrilled! We met with Bethel and Jason at the Starbucks near my office and spoke with them for over an hour about who we are and what we like and they told us about their style. My husband and I left this meeting feeling so relieved - we knew we were in good hands! Jason was awesome about giving us deadlines for our "homework" and helping us figure out the elements we wanted to include in our ceremony. He kept us on track and kindly nudged us when we were falling behind. The amount of readings, poems, vows, etc that he gave us to read through was incredible and really helped us craft a ceremony that was uniquely ours. In the end, our ceremony was absolutely perfect. Jason helped us select the exact words that represented how Tom and I feel about each other. The ceremony was sweet, funny, touching, romantic, and unique - just like us. Even now, two months after our wedding, I am still getting compliments on how awesome and perfect our officiant was. Everyone loved Jason's style, but no one more than Tom and I! Not to mention the fact that he took our signed license back to the courthouse to be filed for us, which I really appreciated! Thank you so much Jason and Bethel for making our wedding ceremony something we will never forget!
---
Meet The Owner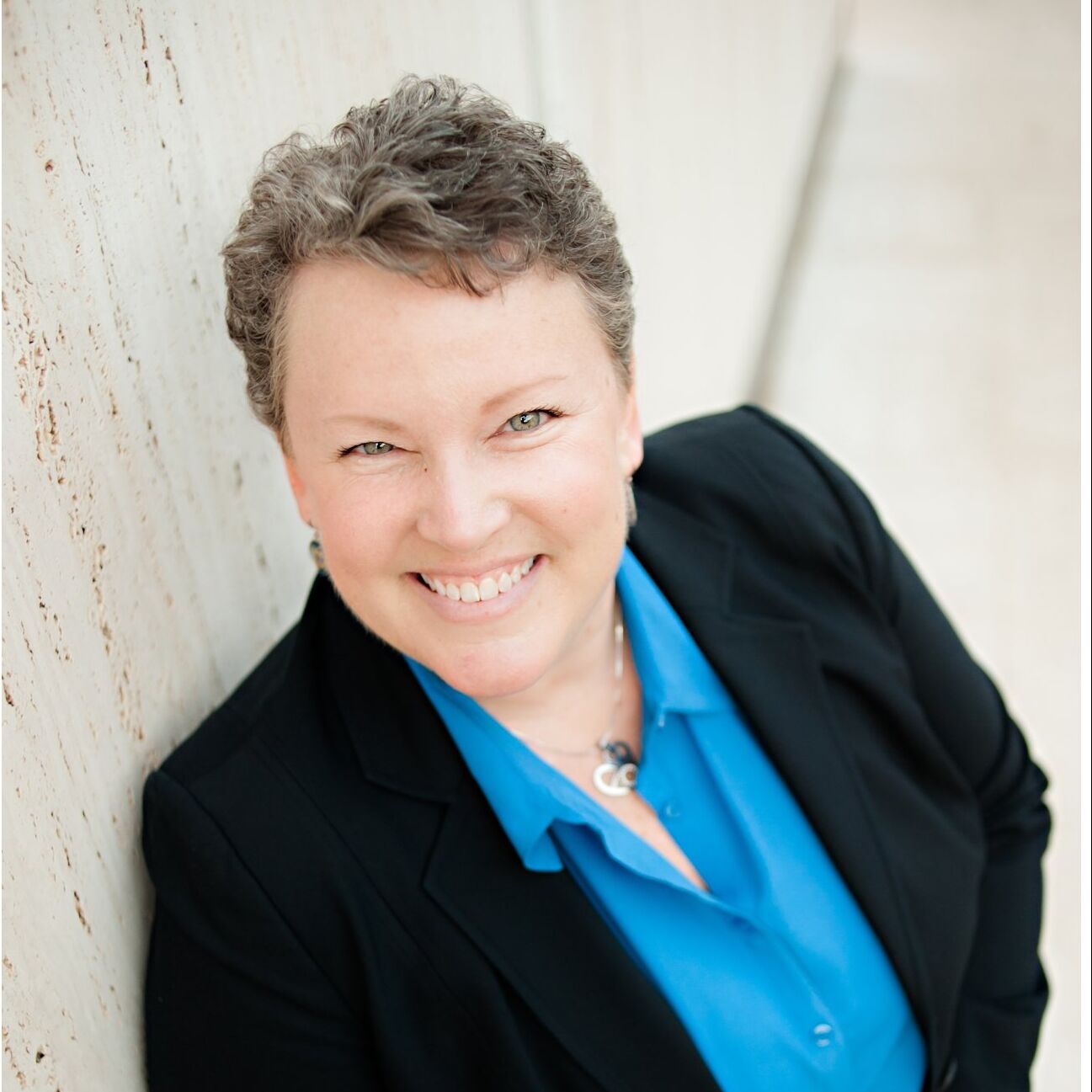 Bethel Nathan
how do you get from wall street to wedding ceremonies? Bethel would tell you life should be about doing what you enjoy, not just making money. After leaving the Wall Street life behind (made up of nine years in Tokyo, New York, and London working for two large investment banks - and, yes, she speaks Japanese), Bethel came back to San Diego and joined her family's business. And although working with family was great (usually), she began to realize it still wasn't her passion. One day in 2006, when having trouble deciding on who would perform their interfaith wedding ceremony, her brother and
Send Message