Home

Chebeague Island Inn
The Inside Scoop
---
FROM THE KNOT EDITORS
The First Look
The Chebeague Island Inn has welcomed brides and grooms to Maine's scenic coast every summer for well over 100 years. Originally built in the 1880s and replaced with the current inn in the 1920s, the Chebeague Island Inn is one of only a handful of these intimate spaces still resting along Maine's coast. Sitting just 90 minutes away from Boston and only 25 minutes away from the Portland International Jetport, this inn offers a picturesque beach setting that makes it an ideal option for any couple that desires a destination wedding without stressful travel time.
At the Chebeague Island Inn, couples enjoy the backdrop of Maine's seaside as they set up tents on the hotel's lush lawn. The wraparound porch creates a relaxing atmosphere for guests to sit back, relax and sip on a few cocktails, so you can take your time as you pose for wedding photos. When the reception approaches, your friends and family can breathe in the salty sea air as they make their way to the ceremony tent set by the water's edge.
What You Should Know
The Chebeague Island Inn limits the number of weddings available to clients during the year — in late spring through early fall only — and each day, which means that you don't have to rush when preparing to walk down the aisle. When it's time for you to tie the knot, enjoy one of Maine's many golden sunsets right by the beach with a warm ocean breeze ushering in the evening festivities. With ample outdoor space that can hold 200 to 250 guests, you can invite all your loved ones and family friends.
Because the inn is set on the coast, both the ceremony and reception take place on the lush lawn separating the inn from the shore. Typically the altar is set to overlook the water, which creates a striking backdrop. If you wish, you can also set up a tent on the lawn to keep yourself and your guests comfortable whether there's sunshine or a little drizzle.
When it comes to the reception, the Chebeague Island Inn takes care of all of the food. The catering team offers myriad traditional dishes with twists, including fresh seafood options such as pan-seared scallops and Maine crab cakes. The team also provides lamb, beef and chicken options. Vegetarians can consider a deliciously fresh dish such as a roasted summer farm vegetable salad, which features baby arugula, Vermont goat cheese and a roasted shallot vinaigrette.
While Chebeague Island Inn provides food, drinks and a breathtaking location, it's important that you have your own coordinator, or a relative, bring in the tent, tables, linens, chairs, place settings and other decorations. This freedom allows you to personalize your wedding day and make it unique. However, if there are any questions, the inn's coordinator is standing by to help with those details.
Extra Perks
The team of experts at Chebeague Island Inn prides itself on using peak-season local ingredients combined into creative dishes. You don't need to worry about food sitting in warming trays for hours, as everything is made right before being served.
Friends and family who wish to stay nearby don't even need to leave the inn's grounds to find a private nook in which to rest and relax. The Chebeague Island Inn conveniently offers 21 quaint guest rooms, all of which feature furnishings and artwork from local artists. If guests are interested in getting out and exploring Maine, there is a variety of perks nearby, including:
Local shopping and dining
Beaches
Tennis and golfing
Chartered sunset sails
Kayaking
Chandler Cove wharf
The Museum of Chebeague History
The Chebeague Library
Let guests get a little taste of quaint coastal life when you host your wedding at Chebeague Island Inn.
From the Vendor
Your Unique, Coastal Maine Wedding
Chebeague Island Inn welcomes the opportunity to host your special day. Located on the largest island in picturesque Casco Bay, Chebeague Island is easily accessible by water taxi from Portland or ferry from Yarmouth. All of our weddings take place under a tent, which is rented exclusively for you for your wedding based on your vision and budget. Ceremonies and cocktail hours take place outside overlooking Casco Bay and the splendid perennial gardens of the Inn. We accept a limited number of weddings each season to ensure each wedding receives the attention to detail it deserves and you desire. Together we will design your wedding menu using our a la carte offerings to create the perfect package for you.
Amenities + Details
Amenities
On-Site Accommodations

Indoor

Outdoor - Covered

Outdoor - Not Covered

Reception Area

Wireless Internet
For more details about amenities, please message the Venue.
Waterfront, Beach, Historic Venue, Hotel, Restaurant, Tented
Bar + Drinks, Cakes + Desserts, Destination Weddings, Food + Catering, Service Staff, Transportation
Contact Info

Reviewed on

2/14/2016
The setting is absolutely beautiful with great views. That is the best part of the place. If you are looking for a venue that will provide you with attention to detail, A seamless experience, excellent service, and decent value – I would definitely pass on this one. This venue... Read More includes only the lawn space. Basically everything you can imagine is an extra that you have to provide. They don't even provide plates and silverware. You have to rent all of the service ware, glassware, tables, linens, floor, tent, chairs, barware, serving utensils, serving dishes, rehearsal dinner Service items… The list goes on. The venue was about $8000 and included very little. The staff at the inn is not very helpful in arranging for everything. Assume that nothing is included in the venue price and that you have to arrange for everything. Overall, the quality of the food was good, but it certainly comes at a price. You have no options as they insist on using their in-house catering. We had a tasting dinner and some of the dishes presented at the actual reception were different (worse) than the tasting. I'm not sure if there's anyway to fix this type of behavior but there wasn't much we could do after-the-fact. Looking at other reviews, this bait and switch or changing of the food for the reception seems usual for them. Even though we called them on the air, very little was done in terms of an apology. There was a lot of blame shifting but that's about it. The servers and front desk workers at the inn were very pleasant and accommodating. The managerial staff (the owners in particular) can be quite difficult to work with. Things often felt like a struggle with them. The inn is the only establishment of its kind on the island – And perhaps that's why the some of the owners/staff act as if they have a chip on their shoulder. Fortunately the weather was really nice and people did love the setting so everything went very well. We had another family member considering the inn for their wedding. They will not be having it there after our experience working with them, even though the setting is amazing.
---
Chebeague Island Wedding
Reviewed on

10/07/2014
Becky D
Chebeague Island is a unique destination wedding location and the Inn is a picturesque venue to have the event. We loved the rustic, timeless feel of the Inn and knew it would be a perfect venue for a wedding. The wedding was memorable - we had a small group (~ 40 guests) who... Read More stayed at the Inn for the weekend. Everyone had a fantastic time - really liked the destination venue and the opportunity to spend lots of time together. Overall the experience was good - the Inn was easy to work with and has a great staff. The wedding ran smoothly and everything was taken care of as planned with a few small exceptions. Similar comment to what someone else posted, there is a lot of work for the bride/groom in coordinating all the vendors so you just have to keep that in mind (also a lot of additional cost associated with getting things to the island). We had a coordinator for the day of which really made a big difference (Brigid O Reilly - did a great job!). A few cons - food portions are very small and what we agreed to add to one of the entree options was not added so basically the guests had a small piece of fish with a few small pieces of fennel - that was it (they were supposed to add fingerling potatoes). Additionally, breakfast was stopped early on the day of the wedding with no prior notification to guests so a few guests didn't get to eat (were no other options for food at the inn). Lastly, on Friday night most guests went to the local island bar and when we got back at 11:30 - the bar was closed and the fireplace out. The guests were anticipating having a few more drinks at the Inn before calling it a night which was disappointing. The Inn does a lot of things right and is a really nice venue but needs a lot more attention to detail overall and improved customer service particularly when there is an event for the weekend. At the end of the day, you want the guests and bride/groom to be so "wowed" by the experience that they want to come back to the Inn!
---
Chebeague Island Inn - Wedding Perfection
Reviewed on

10/22/2013
J s
My now-husband found Chebeague Island Inn when we were looking for the "perfect" Maine venue for our wedding. It had a beautiful write-up on Martha Stewart and the photos were stunning. My parents were in Maine at the time and went to check it out for us. As my mom took the... Read More Islander ferry across Casco Bay to Chebeague Island and saw the Inn in the distance, she teared up and said she knew it was indeed perfect. We first came to view the Inn during the off-season; even then, the owner, Gerri, welcomed us with warm open arms and made us feel in great hands. The charm of the Inn and the sweeping grounds struck us immediately and we knew this was the place. We planned our wedding in about 9 months and during that entire time, Gerri, Caitlin, Justin (the chef) and the entire staff at Chebeague were incredibly accommodating, patient, kind, supportive and informative. Planning an island wedding for 150+ guests presents unique challenges and they helped us to meet every one of them with total calm and control. The wedding week was the most surreal breathtaking experience. A few of our close family and friends came to the Island early and we all stayed in house rentals around the Island doing last minute preparations. The Inn was amazing, helping to fill welcome baskets, assisting with their van, working through all of our questions and logistics with enthusiasm and complete attention. On Wednesday and Thursday before our wedding, other guests were still staying at the Inn -- the most incredible thing was to see the guests slowly switch over to our wedding guests bit by bit. By Friday night's rehearsal, in every nook of the Inn was someone we loved and knew. It was astounding. Family were set up in the dining room, family friends on rockers on the porch, friends lounging by the fire, taking out bikes for a ride and so forth. Our rehearsal and our big day could not have been better. The Inn was picturesque, our guests were comfortable and felt at home, and the scenery was jaw-dropping. We had a perfectly sunny blue-sky 78 degree day and a gorgeous sunset (but if we had not, I have no doubt the Inn would have had that under control too). The staff was so kind and friendly with all of our guests; every meal was prepared to perfection; all of the rooms were pristine and perfectly Maine. I never had a clear image of what my "dream wedding" would have been until it happened -- getting married on Chebeague Island with the Inn there for every step made for the most incredible, memorable dream-like wedding I could have asked for.
---
The best spot in Maine!
Reviewed on

12/11/2012
Charlotte B
As the other reviewer said, this is a very "a la carte" spot. They provide the food/drink and the Inn/Land, but you have to bring everything else in (including your guests). The logistics can be somewhat complicated, but Caitlin, the Inn's event planner, helps you with the... Read More details. We did not hire a "day of" coordinator, but if you're not the super organized type, definitely a must. The venue is absolutely beautiful, it's really fun to have all the rooms in the inn (although yes, other people can come eat at the restaurant, but we didn't mind that much) and the food is amazing, not your typical "warming drawer" wedding food. Every plate of scallops and steak was grilled to order right before it was served to our 150 guests. The cons were that things were a little disorganized here and there, in terms of serving food, and billing rooms for items, the majority of the staff are a bunch of high school/college kids who definitely are not serving experts, but everyone was very polite and accommodating. And of course, bringing everything in from the tent to the flowers was a little hard in terms of logistics. Caitlin was amazing throughout the process and nothing fell through the cracks on our wedding day. Sometimes she was slow to respond, but we always got an answer. Just one last thing to keep in mind - it's hard to find places on the island for guests to stay and the inn only has 21 rooms, so most people will have to stay off island. AND, they told us getting late night water taxis for guests would be easy, it is not. Basically for anyone not staying on the island, they will need to leave via boat around 10:30pm at the latest due to laws on the mainland.
---
Beautiful
Reviewed on

12/11/2012
Elizabeth F
Pro's: Gorgeous location, great food, great atmosphere, flexible staff (we added on a late night snacks for guests the day before the wedding and it went off without a hitch), friendly staff. Con's: a bit unorganized (frequently had to send multiple emails/calls to get an... Read More answer about basic questions) and despite having to pay for all rooms in the Inn, and paying a site fee (so you'd think the inn was ours for the weekend) regardless if someone was staying in a room or not, they still served lunch and dinner to non wedding guests in their dining room and was never told this was the case had to ask on my wedding day as my hair was getting done. If you are having your wedding outside be prepared to have to source and pay for a tent, all dishes and utensils, tables, linens, chairs etc. You will also be responsible for setting these things up unless you hire a day of coordinator. All you get for the site fee is the use of the land does not include anything else. Overall if you do your wedding here it's going to be gorgeous it's just a lot of work, the only thing that made it easy on us was hiring their recommended day of coordinator, Brigid O'Reilly she made everything beautiful and made sure all elements of the even ran smoothly
---
Meet The Events Director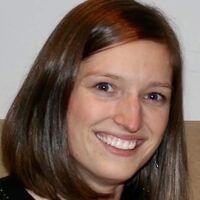 Jessica
Hi! I'm Jessica and I'm excited to work with you to plan your wedding. Please don't hesitate to reach out to me with any questions, and I look forward to hearing from you. Have a great day!