Home

Chef Ellen
About this Vendor
Cooking with Ellen is fun!
Sign up for 1 cooking lesson in Chef Ellen's kitchen and learn first hand what you need to have on your registry. Chef Ellen is an expert when it comes to what a bride needs when starting out and organizing her kitchen. The 90 min lesson will focus on hands on showing you the MUST HAVE tools. For example did you know that something as simple as tongs actually have dos and don'ts when selecting them? Learn the proper knife skills, what knife to buy and how to sharpen it yourself. The newest best kept secret for brides to be! You and your groom can learn quick and easy meals, as well as host a fun filled in home bridal luncheon. Chef Ellen can cater your bridesmaid luncheon, brunch, shower or cocktail party. Or hire her to get your party started and demo all the latest cooking techniques.
Reviewed on

4/22/2017
Zachary K
Words can't explain the positive impact Chef Ellen made on my life. Roughly two years ago I attended her "Help I Can't Cook" class where she not only taught me how to make an handle full of meals in a lesson, but instilled a passion for the culinary arts. Eager to learn more, I... Read More inquired about the different cooking classes she offered. She offered to create classes around my busy schedule. Chef Ellen is a truly outstanding chef and an amazing friend.
---
Reviewed on

4/08/2017
Jen S
Chef Ellen is the mom of a friend and happens to live in the city where I currently reside. After having my second child and dealing with terrible headaches my friend suggested I contact her mom to help me out with meal prep - since cooking for my family was really the last... Read More thing I could do at that point. My experience with Chef Ellen was great and simple. She is honest and straight-forward. She was able to make really great meals for me that I just had to reheat - this truly saved me during a really hard time. I have not had a lesson from Chef Ellen but I wouldn't hesitate to do it - she knows her stuff and it would be fun! If you are thinking about taking a lesson or having her cater an event, have confidence that she will do a great job and the food will be YUMMY!!!
---
Reviewed on

4/03/2017
I took a class with Chef Ellen to learn how to make a simple chicken dinner but walked away with so much more! She doesn't teach just recipes but also skills that can be applied to all different types of food. She was very patient and understanding and proved very knowledgeable... Read More on the subject of cooking. I was very pleased with the class I took and cannot wait to go back!
---
Reviewed on

4/03/2017
susan m
such a fun class and you learn so uch
---
Reviewed on

4/02/2017
Paulette L
I love being in Chef Ellen's high energy cooking classes. One learns alot of techniques and how to use cooking tools. Her bridal background comes into play because she knows what basic tools are necessary for a young couple and ones to avoid. I love how she teaches you and you... Read More truly feel more comfortable in the kitchen with your skills! I can't wait to take another class with Chef Ellen1
---
Reviewed on

4/01/2017
Cathy B
I have attended several Chef Ellen's classes and have had fun and learned a great deal from her. She is high energy and no question can't be answered. She is very experienced yet down to earth. I took her advice and invested in several pieces of specific cookware. I highly... Read More recommend her classes as a newbie to home cooking!
---
Reviewed on

3/29/2017
Paul F
In life there are imitators and there are originators, Chef Ellen is truly an originator. Your time will never be wasted and will be the most enjoyable hour you'll ever have in your life not to mention that The knowledge you obtain and the delicious food that you get to eat... Read More afterwords are the bonuses. Chef Ellen is patient, kind, pretty!, And most importantly a true joy to spend time and learn from. Her techniques and abilities could put graduates from the culinary Institute of America to shame. There is no ego, you come as you are and she treats you like a prince or princess and you leave with knowledge that you didn't have before a truly excellent experience and a delicious meal. I highly recommend Chef Ellen for teaching, catering, hosting, or anything else that involves food and entertainment she was you're number one first choice. Paul
---
Reviewed on

3/29/2017
Chef Ellen is amazing! Both her demeanor with her students and her work product are outstanding. We have had several classes with Chef Ellen and plan to have numerous more. I highly recommend her for any occasion or event.
---
Reviewed on

3/29/2017
Joe A
Chef Ellen's classes are high energy and fun. I always learn a lot about cooking tasty meals, and have a great time while doing it. She is awesome!
---
Meet The Owner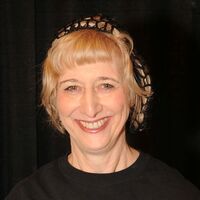 Chef Ellen
I've been cooking since I was 9 & have been around food/foodies my entire life. Cooking is my passion & I'm constantly striving to improve. I'm thrilled you're interested in learning to cook/improving your skills. I cater & teach at events such as bridesmaids luncheons, singles' groups, mom's clubs, and private parties. I wore many professional hats prior to my full-time cooking career, including bridal consultant for Neiman Marcus. I'd love the opportunity to teach you what I know in the kitchen, or at the very least great recipes & techniques to impress your friends & family!