Home

Chic Bridal Boutique
About this Vendor
"The most beautiful gowns in town"
Why be ordinary when you can be extraordinary? Chic Bridal Boutique in downtown Boise, Idaho offers the bride designer gowns from all over the world and handmade head pieces and veils to complete the perfect look.
Details
Flower Girl Dresses, Mother of the Bride Dresses, Wedding Dresses
Contact Info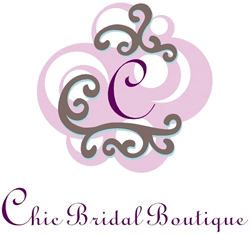 404 S 8th St Marketplace , Boise, ID
Perfect!
Reviewed on

11/12/2013
Tori M
I had gone to Chic Bridal Boutique after a few terrible experiences the day before. I went in not feeling to keen on finding my dress anymore and was about ready to give up. As soon as I walked in the environment made me in the wedding mood, Annie was more than happy to grab as many dresses as I wanted to try on and didn't act annoyed or fed up with me at anytime. Even when I wanted to try on 3 different dresses over and over again. They were so helpful and gave me the feed back that my friends and family were too nice or too scared to give me. I will definitely recommend this shop to all of my friends for their big days! I absolutely loved everything about my experience.
---
wonderful!!
Reviewed on

10/14/2013
Kassandra E
No pressure, super sweet and very on top of things!! I made an appointment with them on a whim to fill time before another appointment and they were very accommodating to our party of 11 women. The woman who helped me was helpful and not pushy at all. I told them my budget and what I was looking for and that was exactly what they stuck to. We found the dress there, as well as my veil and earrings which we got at a slight discount since we ordered the dress through them. The dress also came in about two weeks before it was scheduled and they allowed me to store it there until I was ready to take it for alterations. I loved my experience there and recommend them to all the brides to be!
---
Patient and helpful
Reviewed on

10/10/2013
Lindsay N
I went once to this Boutique and probably tried on every dress in the store. Both ladies who helped me were kind and catered to my every wish. They had the best bedside manner and spent one on one time with me. I felt like I was the only person in the store because they took such good care of me. I didnt find the dress I was looking for and visited 6 other stores in town. I couldn't find anything that fit my look and personality. I started looking at designers online and found my perfect dress. Chic bridal boutique actually had the dress in stock, I just didn't see it the first time. It was so perfect and unique! My cousin, who is a designer in LA said it was the best dress she'd seen! And every guest loved it! From the moment I came in the store till the moment I got married, they always remembered me and were always so helpful! I would recommend hands down!
---
Got a steal!
Reviewed on

10/27/2014
Nachelle S
Check out their sales! I got my gorgeous dress on a one day sale it was definitely a one of a kind!
---
Chic Bridal Boutique is the way to go!
Reviewed on

8/05/2014
Kylie P
I found my one of a kind dress for less than $600. Annie will show you dresses within your budget that are absolutely beautiful. I couldn't have asked for a better experience finding my dress.
---
Mstyle4u
Reviewed on

10/04/2013
marie h
Friendly staff and lovely selection I have had friends and client's get their wedding dresses there. Maria H. Hair Stylist,New Zealand
---
June 29 bride
Reviewed on

10/03/2013
Breann W
Chic Bridal Boutique- Thank you so much for helping me find the "one" dress that made me feel like a princess! I would recommend your boutique to anyone! You guys were so helpful and great to work with! Thank you so much for your time into making our wedding day so perfect! Bre
---
highly recommend!
Reviewed on

9/17/2013
Ally B
easy to work with and beautiful dresses! i absolutely loved my dress and got so many compliments on it.
---
The Best Day EVER!
Reviewed on

9/03/2013
Christina C
Our wedding day was absolutely the best day of my life! I owe many thanks to Chic for making that happen. First, they helped me find the perfect dress. I was the annoying bride who could not make up her mind but Chic intuitively got a feel for the type of wedding I wanted and type of person I was they put me in a dress that made me feel like a beautiful bride that matched my personality. I loved the dress so much that a stayed in it until 4 am on my wedding day... yep it was that comfortable and beautiful! I am actually missing it right now as I write this review and think I will go put it on when I get home:) Second, I hired Chic's day of event service. They took care of everything from making sure food, cake, and photographer all arrived on time. They had the place decorated beautifully, and took care of all the fussy details while my husband and I enjoyed every moment of the big day! 1000 thanks to Chic for your kind costumer service, wonderful planning, and the magic you made happen on our wedding day!
---
Boise's Best by far!
Reviewed on

8/21/2013
Katie L
I couldn't believe my luck coming across Chic bridal Boutique. Beautiful gowns, excellent service and a wonderful experience. I loved my gown. Thank you for making me the most beautiful I cold be. They did not rush me or pressure me into buying, as a matter of fact they encouraged me to sleep on it and make sure IT WAS MY DREAM DRESS. Boise's brides are very lucky to have such an upscale boutique.
---
Found accessories at this boutique
Reviewed on

8/20/2013
Jennifer C
While I already had my dress, I was needing accessories and was able to find what I was looking for at this shop. Lots of options and different price points.
---
July Bride
Reviewed on

7/25/2013
Annie P
I just wanted to let you guys know that I had a wonderful experience picking out my wedding dress at your shop and was blown away by your service, patience, and professionalism. The fact that you ordered in a dress that you didn't even have in stock was greatly appreciated and ensured that I had just the perfect dress for my wedding! I won't hesitate to recommend your shop to any bride I talk to : ) Regards, Kandis
---
Best wedding shop in Boise
Reviewed on

7/19/2013
Jill L
Chic Bridal Boutique helped make my wedding day very special. Not only did they help me find the perfect wedding gown, but they also helped me find the photographer and a great place to get my flowers. They helped organize my wedding day so my family and I could relax and truly enjoy the day. They have unique dresses and truly understand every aspect that goes into a wedding. I wouldn't go anywhere else.
---
Wedding Dress
Reviewed on

7/16/2013
BreAnn J
I wouldn't go anywhere else in Boise! The girls were awesome! Listen to everything you have to say and really put you in the dress that will look beautiful on you! Some of the dress are a little prices but they will find one that is in your budget! Thank you Chic for putting me in the dress of my dreams!
---
Kansas Bride
Reviewed on

6/25/2013
mary y
I was on a business trip and becoming desperate to find my wedding jewelry. I had some extra time and figured I would try my luck at Chic Bridal Boutique. I am so glad that I did!!! The ladies there were amazing and helped me try on a lot of different options. I found exactly what I was looking for and that is saying something - I am extremely picky and had been looking for months for my jewelry. I am so relieved and will always fondly remember my experience there.
---
Utah Bride
Reviewed on

5/25/2013
jessica h
I just wanted to thank you and ALL of your staff for the time that you spent with my daughter looking for her perfect dress. Your customer service is second to none. We had been to many places looking for a dress and not once did we get the kind of attention and service as well as patience that we received in your store. Everyone was so attentive to all of us and it made the trip from Ogden so enjoyable. We talked about how great we were treated all the way home. You all went above and beyond helping her try on dresses time and again so that she could get the right one. We are all very glad we chose your store to get her wedding dress. We will make sure that we refer an many people as we can to you and your staff. Thanks again for making this an enjoyable and memorable trip for us.
---
Unfortunate Service
Reviewed on

5/20/2013
Laila K
We walked in and were told our appointment was canceled even though it was just made the day before. Received very little service.
---
great little spot to find a dress
Reviewed on

11/24/2012
Erin G
I found Chic about two weeks after getting engaged and wondered in just to see what dresses were out there. When I finally decided to get the dress I saw at Chic about 3 months later, I made an appointment. The owner remembered me from my three months before and remembered what dresses I had tried on. It was amazing. She was great to work with and was very easy to work with. She even had a great recommendation for a women to alter my dress. I went to Chic before they moved, so I haven't seen the new store, but it was fun and a great experience.
---
Beautiful Quality Dresses
Reviewed on

10/12/2012
Melissa W
I recently purchased my wedding dress from Anne at Chic Bridal Boutique, and the experience I had was uncomparable to all others. I quickly found that dress shopping was overwhelming, but after going to a few other shops I made an appointment at Chic Bridal Boutique. I was blown away by the georgous dresses, and for the first time in my wedding dress hunt I had FUN! I highly recommend Chic Bridal Boutique to anyone is search a beautiful wedding dress and great service!
---
Unique and fabulous dresses
Reviewed on

9/18/2012
Shannon S
I was searching for "not your typical wedding dress" and found exactly what I was looking for at Chic Bridal. The experience was so personal and relaxing and all I had to do was describe what I was looking for and they found the exact dress in no time at all. They were accommodating, timely and professional. The sent us to an awesome alterations gal as well! And any question or concern I had from the day i walked into the shop to the day of the wedding, they were more than happy to answer and help.
---
For a wonderful experience looking for that dress!
Reviewed on

9/11/2012
Jinah Y
I relocated from Boise ID to California several years ago. On my trip back to see my friends in January of 2011, we tried on several dresses from this boutique. Through the entire visit, they were really awesome with me and brought out alot of different dresses as I was so vague in what I wanted. They were patient and offered alot of great suggestions. I left with one dress in mind possibly being a potential. In July, I was up there again. I called to make an appointment, and they still remembered me and the dress that I was thinking about! They even told me that they were having a sale on the same dress and they were going to hold it for me. I ended up buying the dress at a great price!...this was a year before my wedding date! Since I was from out-of-town, they offered to hold my dress until it came time for the wedding day. That is an entire year that they kept the dress for me. They even recommended an awesome alterations place! When my matron of honor went to pick up the dress for me, they STILL remembered me! There was no damage on the dress while in their possession, either. That is awesome customer service in my book! Thanks for the great experience that pretty much lasted 1 1/2!!!
---
Loved shopping with them!
Reviewed on

7/17/2012
lindsey h
I got my dress and Chic Bridal and recieved SOOOOO many compliments. We got the dress ordered in Novemember and it arrived in Jan! Chic refered us to a great seamstress who did amazing work to make the dress fit just like a glove! We ordered my vail in Jan and it never showed up so Annie the owner offered me any other vails in the store and when i couldnt find one I wanted gave me free accessories to wear in my hair in place of the vail. Everything turned out great and they did their best to make up for the missing vail.
---
Wedding Dress
Reviewed on

7/11/2012
Heather M
The staff at Chic bridal is amazing! They were so helpful while I was there trying on dresses. They really went the extra mile to make sure I found the perfect dress. They kept in contact with me so I knew when my dress was scheduled for delivery. The best was they knew exactly who I was when I walked in and went right back and got my dress. They are amazing!
---
Professional, Kind and helpful
Reviewed on

6/30/2012
Candace S
Chic bridal was the best store I went into in the Boise area. They were kind, caring, and had a wide range of dresses. The dress was beautiful and everything went smoothly. I even ended up needing a second dress last minute and they helped me find one i loved in the budget I had left which was not much.
---
Helpful without being a helicopter sales shop
Reviewed on

2/07/2012
Monique B
I loved loved loved this shop. Such a lovely space and fabulous employees. They helped me find what I was looking for without being over the top. I recommend this place to everyone, they keep their clients in mind when they create their gown selection.
---
Send Message