Home

Chris McGuinness Photography
About this Vendor
Emotion, Romance, and Beauty...
Contact Info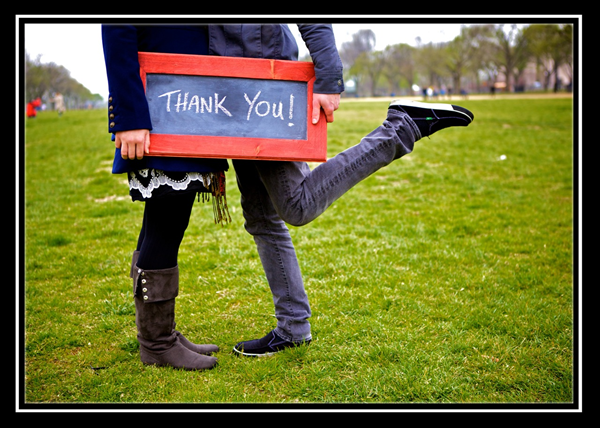 AMAZING
Reviewed on

8/11/2014
Kristen R
All I can say is WOW!! We are absolutely in LOVE with our wedding photos from Chris. He is truly AMAZING. He is responsive, professional, punctual, funny, talented, reliable, and reasonably priced . We got engagement photos from Chris, as well as our wedding photos. His pictures... Read More are creative, his editing is wonderful. Any other photographer that I saw edit photos and capture beautiful lighting that flatters you like he did were double the price! He also does not charge an absurd amount for adding another hour or two and making changes to packages. He is really accommodating. We got our "teaser" photos, our photo gallery, and our digital images within 2 months. Considering all the editing and touch ups he does, I was super pleased with the turnaround time! Friends and family stated our pictures could have been in a magazine, so creative and unique! We would highly recommend him to friends and family and hope to use him for perhaps family photos one day!! 
---
CALLING ALL BRIDES: MUST READ
Reviewed on

8/29/2012
jordan b
To all future brides in the DC area: if you're type A, like me, you're probably checking out dozens of photographers for your upcoming wedding. You've probably looked at so many portfolios that you can't even remember one from the next. Do yourselves a favor now: stop. Look no... Read More further. Book this guy as fast as you possibly can, and do it NOW, before he wakes up and realizes how much he is UNDERcharging his clients. Sound a little over the top? Well, believe it. My husband and I recently hired Chris for our wedding reception, and I'm now his biggest fan. We just got our wedding photos back from him last week, and they are simply, beautifully, STUNNING. I can't say enough about how glad I am that we went with him for our big day. His intimate style and perspective is heads and shoulders above so many other portfolios I looked at, by photographers who charged double (or more!) what he did. Confession time: I told Chris that he ought to charge more money, even though I know, as a recent bride, how quickly the wedding bills start to pile up and am sympathetic to couples who are footing the bill for their nuptials, as we did. But you know what? You're not actually going to remember, or care, about the table arrangements as much as you think you will. Or the favors. Or the stationary. Or a whole lot of other elements that seem really important to you right now. You're going to care about the memories you made that day - the laughter, the love, the joy you share with your loved ones. But there will be too many memories to hold onto, and you need someone to whom you can entrust the monumental responsibility of capturing all of those memories for you to revisit in the years to come. THAT'S worth a lot of money. And Chris is worth much more than he's currently charging. I would have happily paid twice the price I paid him for the photos we got. Ladies, scoop him up while he's still affordable - it will be the best money you spend on your wedding.
---
AMAZING!!!
Reviewed on

8/14/2012
Stacey H
He is amazing. Our photographs were magazine worthy! His personality is also wonderful. I can't wait to use him for baby pictures in the future. LOVE LOVE LOVE Chris McGuinness!
---
Sensational photographer
Reviewed on

6/21/2011
Meredith M
Chris did our Engagement and Wedding photographs and he did a PHENOMENAL job! He was so easy to work with and made us feel completely comfortable in front of the lens. The location choices, lens selection, and composition were all perfect, and our photos look like works of art.... Read More We put our engagement photos on our wedding website and it started a huge buzz - all of our friends and family commented on how fantastic the photos were (we heard "they look like a magazine spread" a lot) and everyone wanted to know if he would be our wedding photographer because they couldn't wait to see more of his work. For both the engagement and wedding photos, Chris sent us preview photos the next day! The full resolution digital files arrived in a timely manor just a few short weeks later. I can't tell you enough how wonderful it really was to work with someone just as excited as us and the fact that he couldn't wait to share some of the photos speaks miles about his enthusiasm. Be sure to check out his photos here and his website, you will instantly see that the quality of his work speaks for itself.
---
Wonderful!
Reviewed on

5/10/2011
Tim G
My wife, Taryn and I were looking for a photographer that didn't just rely on the traditions of wedding photography as we know it. We wanted someone with an artistic flair, someone who could deliver a variety of images from traditional to modern and everywhere in between. A... Read More photographer who had an eye for architecture and asymmetry. A photographer who wanted to do something a little different. We had very high expectations for what our photographer should be and Chris McGuinness delivered magnificently! Chris is professional, friendly, fun, easy going and one of the most knowledgeable photographers I've ever met. With a bag full of filters and lenses, he was prepared for any variance in weather and or light and handled the fickle nature of the great outdoors with the greatest of ease. The finished product was amazing and reaction to the photographs from everyone we knew were many and, of course, complimentary. We have never been so pleased with pictures of ourselves and we never thought that we could have chosen such a perfect photographer. Thank you so much, Chris!
---
Send Message