Home

Circle S Ranch
Book Your Wedding with Circle S Ranch
---
A BARN IN LAWRENCE, KS
About Us
Couples step into an oasis of serenity at the Circle S Ranch in Lawrence, Kansas. Nestled in gently rolling hills, the rustic charm of the country house and its surrounding fields envelop the bride, groom and their guests in a cocoon of calm. The couple and their guests experience a memorable wedding in the timeless and sylvan setting of this secluded getaway. Comprehensive packages are inclusive of breakfast and lunch for guests enjoying a two-day getaway.
Outdoor Ceremony Space.
Tranquility surrounds every guest attending outdoor ceremonies conducted in the shadows of ancient trees with an enchanting altar or trellis completing the picture-perfect frame. Chairs and benches are provided for suitable seating.
Great Room.
Fireplaces, central altars and exposed flooring in tinted warm hues add to the provincial grace of this indoor reception space. Exposed wood beam ceilings and floor-to-ceiling windows add to the grandeur of the Great Room.
Reception Space.
The 3,000 square foot restored barn is the ideal bucolic setting for a fun wedding party. The striking central chandelier and additional twinkle fairy lights create a warm romantic ambience. High ceilings and exposed wood walls provide the backdrop to an unforgettable event in an enchanting venue. The large double doors can be opened up for a more alfresco feel to the affair.
What You Should Know
The on-site bed and breakfast accommodations are designed for the convenience of the wedding party. The award-winning Circle S Ranch in Lawrence, KS, is included in the Knot's Hall of Fame for the year 2015. Featuring both indoor and outdoor spaces that are rustic yet include all modern conveniences, the venue is a quaint getaway for a couple that enjoys being surrounded by natural beauty.
The Circle S Ranch does not list any restrictions. All inclusions and add-ons are based on the wedding package chosen by the couple. Up to 200 guests can be serviced with standard linens, tableware and chairs. The venue offers a complimentary breakfast for guests staying in the on-site bed and breakfast.
Extra Perks
The Circle S Ranch provides a picturesque pastoral setting for an extra-special country-themed ceremony or reception. The professional staff at the venue is dedicated to creating a dream day for the couple and their wedding party. Some of the extra perks that guests enjoy at this stunning venue are:
Relaxation in award-winning pastoral surroundings
Hiking, biking and walking on the expansive grounds
Verdant backdrops for spectacular photography
Garden socials
Massage room
From the Vendor
Circle S Ranch
Voted into The Knot's Best Of Hall of Fame, the Circle S Ranch is unlike any other venue. With guest accommodations on site, a 3,000 square foot Party Barn for receptions, and a beautiful outdoor ceremony site, the Circle S is the perfect location for your dream wedding weekend!
Amenities + Details
Amenities
Bridal Suite

Handicap Accessible

Liability Insurance

On-Site Accommodations

Indoor

Outdoor - Covered

Reception Area

Wireless Internet
For more details about amenities, please message the Venue.
Farm + Ranch, Barn, Garden, Hotel
Bar + Drinks, Food + Catering, Planning, Rentals + Equipment, Service Staff
Contact Info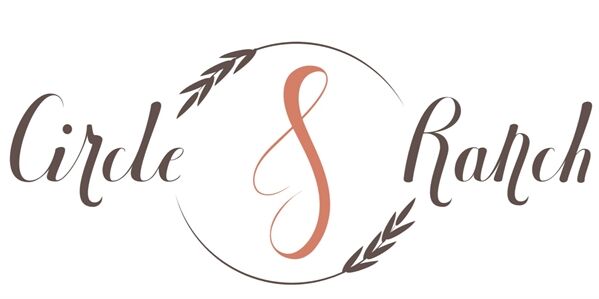 My Dream Wedding
Reviewed on

10/15/2015
The Circle S Ranch gave me everything I could have ever dreamed of and more for my wedding. We had the most perfect weekend. Sarah Bronson was beyond amazing throughout the entire planning process and always answered my questions very quickly. Being able to have the ceremony and... Read More reception at the same venue was something I had always wanted. Having rooms available to stay in at the ranch as well as them taking care of all of the catering, alcohol, and rehearsal dinner, took so much of my planning stress away immediately.The beautiful decor of the party barn where the reception was held also eliminated a lot of my stress because I didn't have to worry about decorating or cleaning up afterwards. I loved that I could enjoy an entire weekend rather than just a wedding day with my family and bridal party. The wedding day went off perfectly without a single hitch thanks to Sarah. Everything was beautiful, the food was delicious, and the reception was the most fun I had ever had. Having so many things included in this venue pricing made it such a major value and well worth it. Sarah was also so great about communicating the costs of everything at the highest end upfront so that there weren't any surprises. I would HIGHLY recommend this venue to any bride and I will definitely be returning to the ranch for an anniversary weekend trip in the future!
---
Dream Weekend
Reviewed on

12/14/2015
Megan S
I did the Big Event package at the Ranch and it was the best idea I've ever had! My friends and family spent a wonderful weekend relaxing and reconnecting while preparing for the wedding. The staff were very friendly and always there to help and to answer questions but were... Read More never intrusive. The food and treats provided were delicious and we never wanted for anything. Our friends and family are still talking about what a wonderful experience it was and how they would love to go back! My husband and I are already discussing future anniversary getaways at the Ranch. I can't say enough nice things about this place and would absolutely recommend it as a wedding venue!
---
Couldn't Have Asked For Better!!
Reviewed on

7/30/2012
Amanda H
Circle S Ranch provided my husband Edward and I with the wedding of our dreams! We bought The Big Event package, which included the inn for the entire weekend, all the rooms, and the wedding and reception areas; we were completely impressed with the ranch! The food for the... Read More weekend was phenomenal! Be prepared to bring an appetite; they know how to feed their guests. The scenery was beautiful and our family that stayed with us at the ranch had nothing but wonderful things to say about the rooms, the food, and the buffalo roaming. Our wedding went just as planned; we couldn't have asked for anything better because the help at the ranch came through in a big way. They were readily available for all of our questions and needs, provided us with everything we asked for, and also did a lot of the clean-up after our reception had ended! Amy (the events coordinator) did a great job keeping everything organized and ensuring our wants and needs for the wedding were met; I have an intolerance for pork so they used no pork in any meal which I am sure was quite a hard feat considering breakfast is served with mostly pork products! They also did an excellent job of ensuring the privacy and satisfaction of our family throughout their stay; they are a very accommodating place and Edward and I have many memories for the years to come that we will cherish forever! We would recommend anyone having their wedding at CIrcle S Ranch; it will be the best decision you will ever make!
---
Reviewed on

10/10/2017
Andrea H
Our wedding at the Circle S Ranch was everything my husband and I could have ever dreamed of and then some. Our entire family got to spend a wonderful weekend at the ranch with us where we all got to catch up and relax. I can't even put into words how complimentary everyone was... Read More about the venue and staff. We worked frequently with Theresa and Reagan and they were the absolute best to work with! They were always available to help throughout the planning process and the day of the wedding. We will never forget our wedding weekend and can't thank the staff at Circle S enough for making it so perfect!
---
Reviewed on

9/18/2017
Mattie Y
We got married at Circle S Ranch in may of this yr. It was the most perfect place and a great fit for what we were looking for. The staff were absolutely amazing and so helpful. Delicious food. We were very pleased and going back for a visited soon.
---
Reviewed on

9/18/2017
Ananias Y
We had our wedding at Circle S Ranch. It is was the perfect place for our wedding. The staff were very helpful ! We plan on going back for a visit soon
---
Reviewed on

9/06/2017
CJ M
My only complaint was that I had to check their math a few times because things weren't adding up from what I was being told and what was showing up on the estimate/bill I was given. Love the venue and the pulled pork was delicious!
---
Reviewed on

9/06/2017
Alyssa D
Beautiful and so homey feeling.
---
Reviewed on

9/06/2017
Nicholas A
Absolutely the 'Best'. I have been to many venues this was the best yet!!!
---
Reviewed on

9/06/2017
Thomas D
thank you for everything was wonderful. We enjoyed tasting all the food. Hospitality was great. Thanks again.
---
Reviewed on

9/06/2017
Gary P
Two Words: absolutely phenomenal!
---
Reviewed on

9/06/2017
Jenny P
Beautiful site, beautiful rooms. Everyone was so helpful and kind. Very accommodating. Will definitely recommend this venue
---
Reviewed on

8/20/2017
Tiffany P
Circle S was the perfect venue for a simple wedding. Even after four months have passed since we were married there, our guests continually mention how beautiful the venue was. It was the best space for our natural, simple wedding.
---
Reviewed on

7/24/2017
Kayla L
Circle S Ranch is such a beautiful place to have an event! Especially a wedding. The staff does everything they can to accommodate your every need. We had a wonderful experience there and plan to go back to stay a night at the gorgeous Inn.
---
Reviewed on

10/31/2016
Christopher P
My wife and I held our reception at the Ranch after getting married at a nearby church. I can't imagine holding the reception anywhere else. Not only was the scenery gorgeous, but we had a double rainbow to compliment it! The staff are very accommodating and work hard to help... Read More you create the best experience for you. The seclusive nature of the ranch really helps to build up the event. You really exist in a little universe of your own creation out there, free of the worries and stresses of day-to-day life. Many people talk about the stresses that a wedding puts you through, but I have to say, I don't understand what they are talking about. My wedding week was so stress free, and that is due in no small part to the work put in by the Circle S Ranch. My wife might have played a part in that too :) All-in-all, I would highly recommend this venue to anyone for any reason.
---
Reviewed on

10/31/2016
A S
My husband and I recently spent the weekend at Circle S Ranch and reminisced about our 2009 Circle S Wedding reception. Our friends and family still talk about what a great party it was, from the delicious Italian food to the late night bonfire. The staff took care of everything... Read More so we were able to relax and spend quality time with our guests. Circle S Ranch is one of the first places I like to show off when I have out-of-state visitors; it is a true representation of the Best of Kansas!
---
Reviewed on

10/31/2016
Amanda O
I was convinced that I wanted a low-key, destination wedding. My husband (to-be) was convinced he wanted a big wedding. The Circle S Ranch was the perfect place for both. We celebrated with our closest friends and family from Friday-Sunday, and hosted a big wedding for a few... Read More hours Saturday evening. While it was the ability to have both a low-key affair and a large event in one weekend that drew us to the Ranch, the amenities and freedoms the Circle S Ranch provides are unmatched. The setting is stunning. The food is top-notch. The accommodations are comfortably indulgent. The staff is happy to help. And the setting is stunning! I am so grateful we found the Circle S Ranch for our perfect wedding weekend.
---
Reviewed on

10/26/2016
Sarah D
My husband and I had our wedding at the Circle S. Ranch the weekend of Oct. 8th, 2016. We booked the venue for the entire weekend, and our package included the rental of all rooms in their B&B, our rehearsal and rehearsal dinner, wedding, reception, and several meals. The... Read More package was definitely not cheap, but for what you are paying, you're getting all of the aforementioned. For us, it was totally worth it to be able to host our parents and wedding party for the entire weekend, and know that no one would have to stress about their travel and accommodations. Overall we had a fantastic experience with Circle S. We did have a wedding coordinator who helped with most of our planning, and she had been employed with the Ranch for several years as their Events Coordinator. Even when a new Events Coordinator was hired on mid-way thru our planning, she picked right up where ours had left off, and didn't miss a beat in quickly returning our emails or helping us with every last detail of our big day. I had many, many compliments from our guests on how delicious the food was, which was all prepared by the Ranch. Our one disappointment in the Ranch was that we were guaranteed we'd have full access by 9am on Friday morning, with rooms ready for check-in by noon. However, it seemed a group was double booked on Friday and the main inn was still occupied til close to 2pm. It did not end up being too big of a deal, as many of our guests didn't end up arriving til 2-3pm, but we did feel slightly inconvenienced, mainly - again - due to the price we're paying for this venue. Overall, however, the weekend went off without a hitch, largely in part to the staff that work at Circle S. and their attentiveness to detail and customer satisfaction. I'd absolutely recommend this venue to couples in the KC area looking for a truly rustic, romantic wedding experience. Thank you for giving us a weekend to remember for a lifetime!
---
Big Wedding Package review
Reviewed on

12/12/2015
We got married on December 5th 2015 at the Circle S Ranch. We opted for the big wedding package, which includes all 12 rooms at the bed and breakfast for up to 24 guest, the ceremony venue, the reception venue and so much more! There is something about having 24 members of your... Read More family and closest friends under one roof for a whole weekend that makes the whole experience even more special! The service is 5 star quality! The staff make your whole family feel like VIPs, the food all weekend was phenomenal and I would highly recommend this is venue to anyone that asks!!! We checked in on Friday and had the rehearsal and dinner that night with our family and friends. Friday night they had a bonfire for s'mores. Woke up on Saturday to an awesome breakfast and then lunch later that day. We had the ceremony and reception Saturday night, followed by a midnight snack of pizza after the reception for the guest that stayed at the ranch. We got up Sunday morning to another wonderful breakfast before we checked out and went to the airport to start our honeymoon! It was truly a magical weekend and I could not have asked for more. By beautiful bride had the dream wedding she always wanted! I don't what our total cost for the ranch was...I will say that the price depends on the time of year. We chose December to try and save some money. The ranch can do indoor or outdoor weddings depending on what you want. Bottom line is this...I WOULD CHOOSE THE RANCH AGAIN ANY TIME NO QUESTIONS ASKED!!!
---
Reviewed on

10/27/2015
I got married at Circle S in the spring, and it was everything I dreamed it to be. The staff was amazing from the time we toured through the time we left after our wedding. They were always helpful and really got to know us while we stayed there for the weekend. I always felt... Read More good about our decisions and knew that we were taken care of. The Ranch not only housed our ceremony and reception but they took care of the catering and bar as well which took a lot of stress off our shoulders. The day went so smooth and I was blissfully unaware of any problems that may have come up. Everyone always had a smile on their face, and my family and friends still talk about how much fun they had. I recommend this venue not only because the staff is wonderful, the food was amazing, the views were divine, and the experience was perfect, but because the Ranch has become a home-away-from-home for my husband and I. It is so cool to know that we can come back year and year to the place where we started our lives together to see how things have changed, catch up with everyone, and relax all over again. Loved the Ranch and LOVED our wedding!
---
Wouldn't have done it any other way!
Reviewed on

10/24/2015
Alexa D
We had the mot amazing weekend at Circle S celebrating with our family and friends! We purchased the biggest package allowing us to use the property for the entire weekend and utilizing both the ceremony and reception sites as well as the Inn. Our entire immediate families and... Read More wedding party including their spouses and kids were able to stay with us on the property at the Inn all weekend and it made for such a fun and exciting atmosphere for everyone. The landscaping is beautiful and makes for amazing pictures! We also used their catering services throughout our stay and all of the food was great! The staff is so easy to work with and is willing to go above and beyond to make the event exactly what you have envisioned and more. We hired Sara to be our coordinator the day of and couldn't have asked for anything more from her! Our day definitely would not have ran as smoothly as it did if not for her. My husband and I were so happy with how the whole weekend turned out and couldn't imagine using any other venue! It was perfect!
---
Our Circle S Experience
Reviewed on

10/22/2015
Melissa B
I am so happy we chose Circle S Ranch for our wedding venue. It is the perfect location for anyone looking for a rustic venue surrounded by the most beautiful land. Sarah was incredible with helping us at the ranch! She made our experience seamless and stress free. The best part... Read More about the ranch is the option to make your wedding into a whole weekend. We had family and friends stay with us Friday and Saturday night and it really made it a special event for us. Thank you to everyone at the Ranch for helping us have the wedding of our dreams!
---
Reviewed on

10/09/2015
Marie H
My fiancé and I were very picky about choosing a venue because we both have different styles. A lot of venues we had visited were over priced and the staff was not very friendly. When we met Sarah she was nice and funny. We were trying to come by and have a tour but we had... Read More missed the tour time. She was very polite and told us she was still around and she would wait for us to arrive. Which was different because other venue staff did not care about us being out of their areas. It took us an hour to get there and she was just so chipper and sweet. We hit it off instantly. During the planning she was more than amazing. She responded quickly to emails and returned calls. Sarah basically helped me every step of the way. There were no hidden fees and I never expected to be overcharged for things because Sarah always told me up front what things were costing instead of me telling her what I wanted and her not giving me the prices until the end. If there was a $3 charge extra, Sarah would notify me. We met the owner and a lot of the other staff and never once were any of them rude or mean. Our rehearsal dinner was amazing! Everything was like I planned. There was always staff present during the day and early morning to assist with anything that our guests needed. Our ceremony was just as special. I cannot say anything bad about this venue. It was exactly what I wanted. For the money we paid and the way people treated us, I would recommend this venue every time! All of my guests kept talking about how great this place was and I couldn't have been any happier! I also liked the location. It is in the middle of no where and it forces families and friends to interact. After our rehearsal dinner we played games on the lawn and we had a s'mores bar compliments of the ranch. Circle S Ranch is by far the best and helped me have my dream wedding weekend!!!!
---
Exceptional Venue and Hosts!
Reviewed on

10/06/2015
We had a wonderful experience with Circle S from start to finish. Sarah, our event planner through Circle S was extremely organized. The Ranch was beautifully arranged for our weekend of guests. The food was exceptional! All of our out of town guests had a wonderful time. Mary,... Read More the owner, went above and beyond to make our guests feel welcomed and part of the family for the weekend!
---
Circle S Was My Dream Come True
Reviewed on

6/27/2015
Amy B
I loved the scenery at the ranch and the staff was very helpful. They helped my day go smoothly and that alone is amazing! It had rooms for the wedding party to stay at so we got to enjoy the whole weekend. This was important to me because most of my bridesmaids were from... Read More California. This place is truly magical and I will never forget my big day! :)
---
Meet The Events Director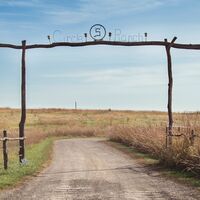 Theresa Rose
Theresa has worked with the Circle S Ranch since it's conception 18 years ago, and has worked on many weddings in different capacities over the years. Theresa currently heads up our events department, and works as the Events Manager for the Circle S Ranch.