Home

CLAIR PRUETT PHOTOGRAPHY & VIDEO
About this Vendor
Celebrating Philly's greatest LOVE stories!
Super Wedding Photography & Video Specials! Introducing the Freedom Collections! Perfect for the discerning Bride who wants the best in their wedding photography, but does not need all day coverage. Freedom collections begin at only $995! Contact us today! clairpruett.com
Details
Classic, Documentary, Editorial, Fine Art, Vintage
Bridal Portraits, Engagement, Trash The Dress
Online Proofing, Printed Enlargements, Wedding Albums, Photo, Photo + Video
Contact Info

57 S. State Rd, Springfield, PA
PA, DE, & NJ
Stress free photography
Reviewed on

1/03/2015
My husband and I had set a date for June and planned on inviting all of our friends and family. When my grandmother passed away in the fall, she was in so much debt from medical expenses that it no longer seemed fair or financially responsible to keep the guest list at 150 people. In October, we made the call to move the wedding to early January 2015 and cut the guest list to 25. We were worried that our vendors we already booked with wouldn't be able to make the change in their books and that we would lose the deposit. However, despite our wedding date falling immediately after a holiday, Laura offered to be our photographer! We were thrilled, as she had done our engagement shoot and the pictures were completely ethereal. In the months leading up to our wedding, she kept in touch and was very quick to respond to our e-mails. From the beginning, costs were completely transparent and there were no surprises or extra charges. We sat down together a few weeks before the wedding (a meeting WE were 15 minutes late to and she was totally laid back about it) and she took note of every shot my husband and I wanted. She even memorized names of our closest family members! She is an absolute pro. On the day of, Laura was incredibly diligent and ensured that we stayed on schedule. She was flexible, funny, and discreet! Though it was a little chilly, Laura never complained once. We were so grateful to have her with us and we will have wonderful photos with our family that will last forever. She helped make our wedding day the best day of our lives. Thank you, Laura!
---
Best Day Ever
Reviewed on

11/12/2014
Ashley F
The whole team was wonderful from Daurne in the Blue Bell office to Dustin and Mary and Bruce the photographers and videographer!! They made our day even more special. The pictures were beautiful. We couldn't have asked for better more professional team to help us remember our wedding day! Thank you for everything! It felt like coming to see family every time we came into the office. I would recommend Dustin and the Blue Bell office to all brides. You won't be disappointed!!
---
Clair Pruett Studio of Springfield (THANK YOU!)
Reviewed on

5/13/2014
Jessica W
May 9th, 2014 Dear Clair Pruett Studio of Springfield, We would like to take the time to express our appreciation for our beautiful engagement and wedding photographs. Clair Pruett was highly recommended by several of our other family members and has become a family tradition for wedding photography. Clair Pruett assigned us to Susan as a wedding consultant. We could have never organized our ideas for wedding photography without Susan's assistance throughout the process. Her kind and considerate personality shines through her work. She was always available whenever we had questions about our photography package and recommended Laura, Peter and Bruce to capture this special time in our lives. Laura was flexible when we asked her to meet us at Cabrini College for our engagement session. She allowed us to take her to our favorite places among the campus and was able to place her creative touch on each picture that was taken. We were impressed with so many of her pictures that we even ordered a special canvas photograph to display in our home. Peter was our photographer for our wedding day. He was very professional as he took the time to check in with me a couple days before the wedding to make sure everything was okay. It was also nice to see that he was a family man as he brought his son Justin to assist him on site. His family-like nature gave him the ability to capture the essence of our wedding and now when we look at our photographs they take us back in time as if it were our wedding day all over again. His images will be enjoyed and cherished for a lifetime. After seeing our photographs from our wedding day, we are truly looking forward to seeing the video Bruce creates soon. A hug from us to all of you! Love, Jessica & Daniel Wyatt / Robert & Betsy Westbrook
---
Reviewed on

6/23/2015
Dinsha M
We used Clair Pruett for our photos. We had a great time working with Dasha, who was prompt and professional in every regard. But the photographer (Jack Dugan) was a genuine disaster. He didn't take many photos and several of the photos he took weren't good. He tried weird lightings and decided on bad backgrounds. Worse than that, he also tried to create his own program, which at one point led to me--the groom--standing outside of the hotel for thirty minutes with no one else prior to the wedding. Other lowlights: We don't have photos of the groom entering the ballroom for the ceremony. Jack was taking photos of the bridal retinue somewhere else instead of being at the ceremony. We don't have any pictures of the front portion of our ceremony stage. We don't have a picture from during the ceremony where both the bride and groom are in focus. This one particularly sucks. After the ceremony, when we wanted to take photos with guests, he had disappeared for a while. At one point, while we were doing the cake cutting, he ran to the dance floor to take pictures of some of our guests jumping into each others' arms. We don't have a photo of the cake before we cut it, which is something my bride was asking for when he ran off. Of the photos Jack took, many are simply unusable. After the wedding ceremony, he had us pose in front of the parking lot outside. There is a cheap looking car in the background of many of these shots, and then he was also trying to do some weird things with fairy lights in the photos, I think. None of those photos worked, and that was about twenty minutes of our wedding evening. Jack let many of our guests know that he was a professional and that they didn't need to bother taking photos while he was doing it. Unfortunately, some of them listened to him. Long story short, we recommend Dasha, but we wish we had gotten a better photographer. ps Clair Pruett offers a free 8x10 to anyone who writes a favorable review. Giving tokens for favorable reviews seems to be standard practice in the wedding industry, but I thought it is worth mentioning.
---
Wish I Would Have Used Someone Else
Reviewed on

4/20/2015
Jenna J
This is the one thing that I was not happy with. Engagement photos were included in our photo/video package and came out just awful. My husband & I didn't feel like he (Rich) listened to anything we said, made no attempt to take photos that matched our personalities and we felt rushed (in & out in 30 minutes). We had my future sister-in-law (Aaren Lee Photography) re-take these and came out beautifully. The planning process after the engagement photos went pretty well. We made it known that we did not like Rich's style and so chose a different photographer (Maureen). We went talked about what we wanted and went through a list of photo ideas together so we felt really comfortable that our wedding photos would be better. The photo proofs were emailed to us within a month and I was immediately disappointed with most of them. While the quality was good I was disappointed that every single family photo was taken in the same location of our reception venue: the same set of steps with the ADA lift to the right & table jack to the left. The venue was amazing but every group shot was the same. Another thing was that my brother-in-law was captured in maybe 3 photos total- no pictures with him and no pictures of he and my sister together. I should note that Clair Pruett asked for a detail of family, anyone in the wedding and their significant other…I thought my matron of honor (my sister) and her husband would be photographed. I was wrong. We started the album process by July (wedding was in May). You make a favorites folder on the website to choose the album photos then submit it for the album. After that, their designers need 2 weeks to review our picks then set up a meeting. We submitted our photos for the album on 8/1 and couldn't get an appointment until 8/21 to review the photos together. We were told the album layout would be ready for review within 2-4 weeks. After almost 6 weeks, I wrote them to ask where the album layout was and was told that they were behind (shouldn't someone have reached out to tell me that?) and then miraculously our album layout was emailed to us the same day, 10/1. We met again to review the layout and at that time, we asked if the photos would be touched up, cropped, etc. and were told no, they don't do that. We were so perplexed- no touch ups up at all? Lighting adjustments so that all the photo lighting is the same? Crop out this table jack and ADA lift? After a little bit of an argument they said okay and made us go through each photo that we wanted fixed and what we wanted done to it. Isn't this what photographers/editors are supposed to do? Maybe it's just me. We got our final album back in April, 11 months after our wedding. As for the video, Bruce was great to work with on the day of but it was like pulling teeth to get a status update on the final product. The video quality was great but the edited video didn't contain one song that we submitted- not ONE. At this point (January- 8 months later), I was tired of complaining. There is not one photo that I am excited to blow up and hang on a wall (married almost a year now and still haven't hung any up). I truly wish I would have spent more and gotten better photos to remember my wedding day.
---
I do NOT Recommend using Clair Pruett.. :(
Reviewed on

1/10/2015
Erin L
I would not call my experience with Clair Pruett a good one. Several friends of ours recommended this company so we went with it. The positives - we got back 1,200 photos from our wedding day, the editing was clean, classic like we asked for, with so many photos it feels like the day was well covered. The negatives - getting in touch with the Greenville office was impossible because of their new 'by appointment only' hours, they do not follow up with you during the planning process so it's 100% on you to arrange all details prior to your wedding day (including speaking to the photographer prior to the rehearsal day), the photographer, Dustin, and second shooter didn't direct ANY details while working (people have sunglasses on in family portraits, groom's suit jacket bunched up, bride's hair out of place, second shooter in the shot, etc.), photographer asked me to sign papers while sitting at dinner about paying for extra time and not getting shots we asked for to absolve him of responsibility, photos were not delivered until 8 weeks and 3 days after wedding (they cited technical difficulties on their end). The videographer and photographer acted as though they had never worked with the other type of professional before - a lot of wasted time during photos, in each other's shots, etc. It's 3 months after our wedding and we haven't heard a word on delivery of the video so I can't comment on the quality of that. I could go on but won't. I can see that other people had a fine experience with them; We did not.
---
Awesomeness
Reviewed on

12/27/2014
Alyssa N
We trusted Clair Pruett photography for our wedding photos and could not be happier! Our photographer, Caitlin, was great. She is very detail oriented, listened to all of our requests and took into consideration what was important to us on our wedding day. She also used her own creative twist while photographing which turned out to be some of the best shots. I would highly recommend Clair Pruett photography for any bride who wants original and high quality photos to remember their special day! :)
---
8/30/2014 Wedding
Reviewed on

11/10/2014
alexandra d
We absolutely loved working with Clair Pruett. From our first meeting with Laura, to our engagement pictures, to the wedding pictures everything went perfectly. Laura was extremely easy to work with and always made us feel comfortable. The photos came out gorgeous and we really could not be happier with them. We are looking forward to getting our album!!
---
Kevin and Diana Ercolani 10.25.14
Reviewed on

10/27/2014
Jack Dugan from Clair Pruett was exceptionally wonderful to work with. Jack arrived early, was very efficient, had great creative ideas, and had a positive and friendly personality that jived with everyone. Duarne Gilmartin did our engagement photo session and we were beyond happy with the finished product! We can't wait to see our wedding pictures! What a professional and fantastic team! Thank you so very much!
---
Very accomodating
Reviewed on

9/26/2014
Christina F
We had Bruce and Winfield for our videography the day of our wedding. Initially we encountered some bumps in the road with them understanding our day-of schedule, and some of the correspondence back and forth got a little heated. But I requested an in person meeting and kind of pushed for that, and once that happened, we were all on the same page. The day of, both videographers arrived on time, were very professional, and made the day enjoyable. I think they even got along well with our photographer! I can't wait to see what our wedding video is going to look like!
---
Exceptional!!
Reviewed on

9/16/2014
Casey B
Everyone at Clair Pruett was absolutely amazing. The 3 photographers and videographer really helped us create the best wedding day pictures and made sure that we didnt forget the shots we wanted. I would choose them again in a heartbeat!
---
Can't wait til the wedding!
Reviewed on

9/11/2014
Alyssa Z
After meeting with multiple photographers, seeing their work, and getting quotes my fiance and I decided to go with Clair Pruett for our Engagement and Wedding photos. From initial contact just to get information, the General Manager at the Greenville location, Karrie, was quick to respond, friendly, and extremely knowledgeable. We recently had an off site Engagement photo shoot and despite anxiety/nervousness on our part the pictures turned out amazing! Karrie helped us have fun and was creative with backgrounds and poses. I would highly recommend Clair Pruett and can not wait til June for the wedding!
---
We Love Our Engagement Photos!!
Reviewed on

8/21/2014
Katie L
My fiance and I recently booked Clair Pruett for our wedding photographer and videographer. As part of our wedding package we received a free engagement photo session and it was so much fun! Karrie from Clair Pruett Greenville was very helpful in making us feel comfortable during our first real photo shoot. Our pictures turned out great and she even added her personal touch to them to make them even more amazing! We absolutely recommend using Clair Pruett because of their professionalism, creativity and talent.
---
Clair Pruett is the best!!!!
Reviewed on

8/02/2014
Karen G
My wedding was on June 28th and the photographer Laura was amazing!! She was fun, hard working, and very polite! She was also very creative with her photos. The General Manager Karrie was friendly, knowledgable, and always had a smile!
---
Great experience!
Reviewed on

7/29/2014
Samantha C
My whole experience with Clair Pruett has been nothing but awesome. From day one when I met with Daurne in the Blue Bell office, I knew I was in good hands. For my wedding I had Jack and Mary. They were both very professional, and made everything go smoothly. If anyone is looking for the perfect photographer, look no further then Clair Pruett!
---
Clair Pruett = Exceptional skill, talent, & service
Reviewed on

7/24/2014
Tedd F
From the minute we sat down with Daurne in Clair Pruett's Blue Bell location, we knew we had found our photographer for our special day! They made it so easy for us and gave us "peace of mind" leading up the our day that it was all going to be perfect. Perfect it was!!! Our photographer was a lovely woman named Laura and our videographer was a consumate professional named James. Please request these two indivduals for your event. They were GREAT!!! We highly recommend them for your wedding and reception! You will NOT be disappointed!!! All the best, Tedd & Lea Fabryk
---
Clair Pruett Photography&Videography
Reviewed on

7/20/2014
Sharon S
Clair Pruett offered great value for both photography and videography (we wanted both services from one vendor for greater convenience). We were very happy with our package, which also offered an engagement photo session. The service was wonderful and reliable, and all of my questions were always answered promptly. We are getting ready to put together our album with a designer, and we're very excited after having a chance to view the proofs - we love the pictures and are so happy that our amazing day was beautifully captured for lasting memories! Thank you!
---
LOVED Clair Pruett
Reviewed on

7/15/2014
Heather M
From the office to the photographers to the editors, we were SO happy with the photography from the Wedding. Everyone is accomodating, explains things, offers suggestions and when I was overwhelmed with the Wedding... they guided me to what I truly wanted. Which was to forgo videography. My husband and I both love our photos and the quality is above expectation.
---
Photo/Video services
Reviewed on

7/06/2014
Carrie k
When it came time to pick a photography company, I thought back to my sister's dreaded photographer from her own wedding. Then I thought about my cousin's photographer who wed in 2012. She used Clair Pruett, and I knew the quality of their work...one thing I could check off the to-do list. I was happy with their pre-wedding services; however, our photographer, John, was less than professional. He called the groom the wrong name, (atleast get that one right!) tripped over the children who were in our bridal party, and worst of all-didn't get a picture of both my husband and I with both my parents...We just got the pictures back, and they are great for the most part...but at the end of the day all you have is pictures...and I will never get back a chance to capture that moment with both my parents and husband. Overall, I would recommend Clair Pruett, but not John specifically. Otherwise, our videographer and photojournalist were great.
---
Great Experience from Day One
Reviewed on

6/06/2014
Colie P
Photography and Videography were 2 of the most important details for my wife and I when planning our Wedding. We were willing to spend more with these 2 if it meant better quality. Clair Pruett delivered on the quality and service and they fit nicely within our budget! From our initial emails with Daurne at the Blue Bell office (even before we signed on the dotted line), we could tell that Clair Pruett Studios was a family business that has grown over the years based on reputation and quality. Daurne was punctual with her responses to any questions we had. After our in-person meeting, our impression of Daurne increased even more. She was extremely easy to work with and made us feel special. We got a great bundle of Videography and Photography. Daurne continued to answer any questions we had even though our Wedding was a year and a half away. We brought our dog with us to our Engagement Session and our photographer, CaraLee, was excellent with Mia. She captured a lot of fun shots for us and had creative ideas. Looking back, we wish we had more than the hour that was included in our package. That was one of the few disappointments of the entire experience. Fast forward to the Wedding Day...we chose to hire a Photojournalist (Dan) in addition to our Photographer (Danielle). We highly recommend this upgrade, as Dan spent the day with the guys as they got ready and arrived at Church. Danielle was with the girls. Dan and Danielle both photographed the ceremony, formal pictures, and reception. They each had very different shots of the same thing, which gave us so many pictures to choose from! They were both very easy to work with and open to making our ideas come to fruition. Dasha was a great assistant. She was extremely nice and always ready to grab something we forgot for a picture or round up people we needed for a shot. Ray was our Videographer and he was awesome. He was there to video the guys arriving at the Church and for the rest of the day. We have only seen our "Wedding Trailer" but we are thrilled with his creativity and vision so far. Picking out what photos we wanted to include in the albums was a long process for us. We were indecisive, but Daurne was understanding and great to work with, offering us advice and ideas. The website is very easy to navigate and allows you to go through pictures when you have time, not a rushed process. We can't wait to see how our albums turn out! If you want a reliable, professional, and friendly studio to work with Clair Pruett should be your choice. Being able to do Videography and Photography at the same studio is a great benefit (saves you a lot of time) and the package they are able to put together is financially competitive. We highly recommend Clair Pruett Studios.
---
Absolutely Amazing!!!!
Reviewed on

5/20/2014
Ashlie B
We can't compliment Caitlin from Clair Pruett enough for her amazing job shooting our wedding at Moshulu!!! Although it started as a complete down pour with our 8yr, 6yr and 4yr old children, we all fell in love with her immediately and she kept us and the kids engaged the entire time. Our extended family even commented on how much they were impressed by her. Our experienced with Caitlin and Clair Pruett was absolutely amazing!!!! HIGHLY RECOMMEND!
---
Wonderful service and photos
Reviewed on

12/29/2013
Alice L
Laura Anne and everyone in the office were very helpful and responsive and lovely to work with. Our photographers, Pete and Dan, and our videographer, Ray, were all great! They were professional, thorough, helpful, creative, very kind, and took excellent care of us on our big day. It all goes by in a magical blur so the beautiful photos helped us to relive the many special moments. We're looking forward to receiving our video soon and we're sure it will be equally
---
Very disappointed :(
Reviewed on

12/05/2013
Meghan M
After a ton of research, my husband and I picked Clair Pruett based on price and reputation. We were happy with our photos, nothing really WOW'ed us but they were good enough. Post production, however, has been a nightmare. Our production manager (who helps design the albums and oversee the work) is available only a few hours a day, maybe 10am-3pm, Tues-Fri (her hours are not consistent) and by appointment only on Saturdays, but even Saturdays are difficult to get in. As a couple that has relocated since our wedding this has been so difficult! Also the website that Clair Pruett uses to view photos and design the album is awful - freezes, deletes images, and often locks you out. We finally completed our album design, and the albums were sent to print. The results are terribly disappointing. Our bride/groom album prints are so dark, my bridesmaids' plum dresses look black! The mats on the parent albums look like they were cut by a child, so crooked. The mats and pictures are also not fixed to the page. We had to send all three albums back for reprint and assembly. Two years after our wedding we still do not have our albums. I do not recommend Clair Pruett for photography, especially considering the plethora of talented and affordable wedding photographers in the Philadelphia area. Please do not make the same mistake as us!
---
Awesome Team
Reviewed on

10/09/2013
Angeline
The three photographer team that Clair Pruett were fantastic. They took every picture we asked for ahead of time. In addition, they were everywhere but not intrusive at all.
---
perfection!!
Reviewed on

10/02/2013
Jen U
Claire Pruett Team is amazing! They are so well organized and know exactly what they are doing. On top of being incredibly talented they are fun and quick on their feet! There are a lot of things you can stress about on your wedding day but never for a second were we stressed about photos or making sure certain shots were taken, we knew they were on it. We can't thank the team enough for being part of such a memorable day!!!!
---
Meet The Owner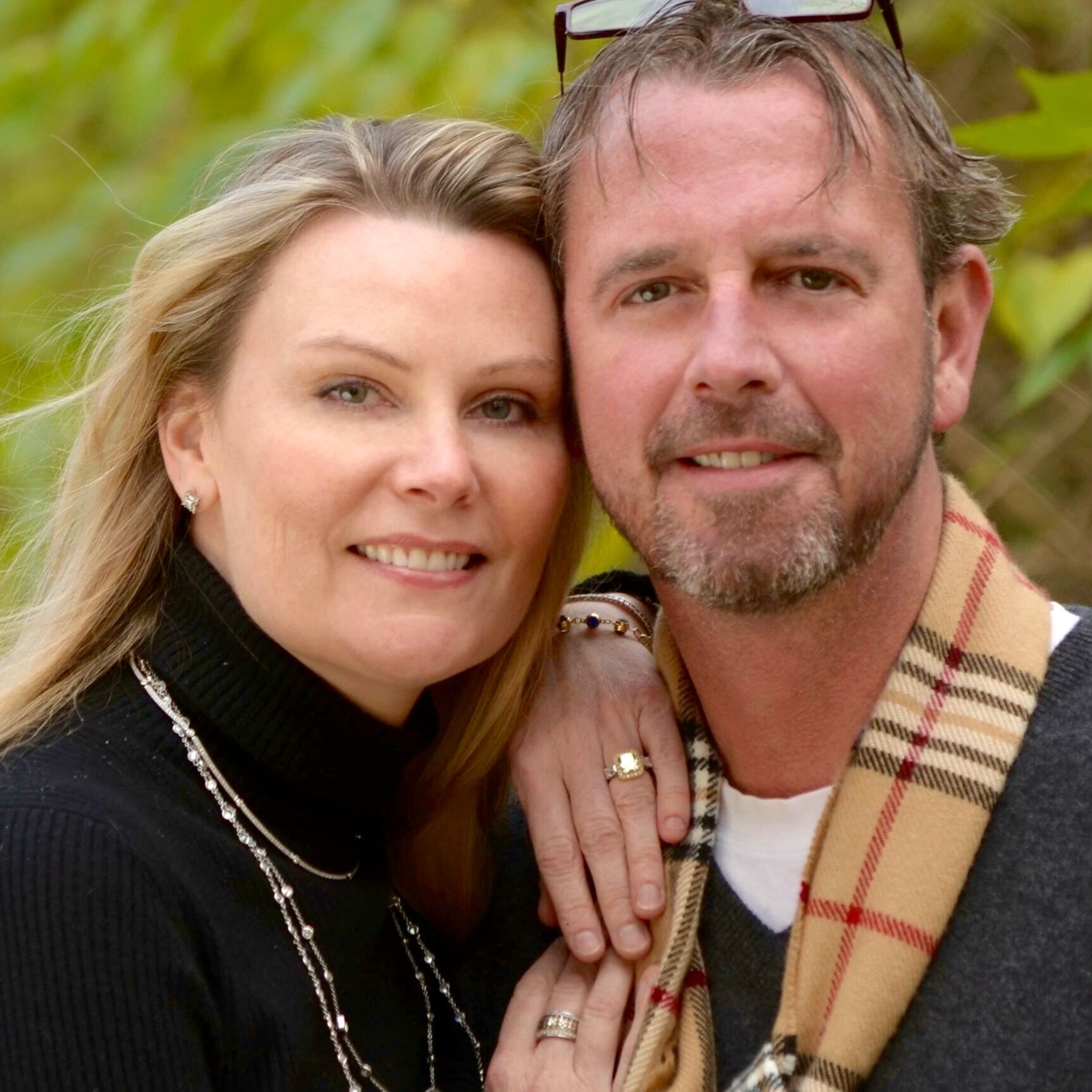 Rich & Dasha Pruett
Award winning, Clair Pruett Studios is the area's leader in the wedding and social event industry specializing in digital multi- media. Our goals are simple: to provide our clients with the finest products and service at a fair price. In return, our satisfied clients will continue to recommend us to all of their family and friends. We have been committed to these fundamental principles since our first year in business, 1932. Contact us today to learn about our packages and pricing.
Send Message