Home

Classic Bakery
About this Vendor
Passionate for cakes in Vienna and Gaithersburg!
Classic Bakery, Inc. is the premier custom wedding cake source in the DC-Metro area with over 50 years experience. By combining the best ingredients from all over the world with the expertise of our elite wedding cake decorators, we are a proven choice among the most discriminating cake buyer.
Details
Kosher, Nut Free, Sugar Free, Vegan
Cake Stands, Cake Toppers, Cake Accessories, Cake Delivery + Setup, Cake Tastings, Groom's Cakes, Cakes + Desserts
Contact Info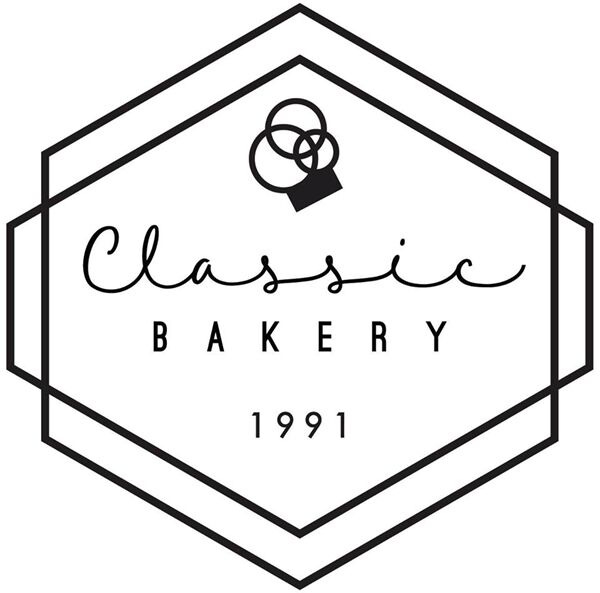 GORGEOUS Cake!!! FANTASTIC taste!
Reviewed on

11/15/2010
Melissa S
Classic Bakery did a BEAUTIFUL job on my wedding cake. Areen was a pleasure to work with. I had taken in a picture of exactly how I wanted my cake to look and he pulled it off. It was gorgeous and tasting amazing! The buttercream filling is so delish! Pricing was very... Read More reasonable. I would recommend Classic Bakery to anyone.
---
Our Beautiful Wedding Cake!!
Reviewed on

10/18/2010
Diana L
I knew from the very beginning as to what I was looking for and what I wanted in a wedding cake. I was looking for something classic and elegant. Classic Bakery did an amazing job on our cake. I gave them a picture of what I wanted and was a bit worried initially as it was not... Read More an easy cake to make or replicate. However, I was completely taken away when I saw the final masterpiece on our wedding day. It was gorgeous and even more beautiful then I ever imagined. Thanks again Classic Bakery, we'll definitely be back!
---
European cakes
Reviewed on

9/16/2010
Katya V
Amazing selection, very light and delicate baking. THey made a cherry blossom cake design for me to complement my whole wedding theme. We are very happy about one perk - they bake you a FREE cake on your first wedding aniversary. We can not wait!!! Delivered the cake very... Read More fresh and in great shape for the reception.
---
Reviewed on

9/14/2016
Lauren D
The best wedding cake ever! Everyone thought the cake was to die for. We had two flavors, vanilla on vanilla but the very best was chocolate cake and peanut butter icing! Everyone was surprised and loved it. Could not have been happier. We also used them for our Persian cookies.... Read More All of their desserts are amazing. We will continue coming back. They were a pleasure to work with.
---
Reviewed on

4/25/2016
Carolina T
Omg, where do I began?!! Areen is the man who baked our wedding cake. Prior to booking with Classic Bakery, we went for a cake tasting and ended up buying their tiramisu bites. They were sooo good, each time we met with Areem, we bought cake lol, at some point he stopped... Read More charging us!!! He was very nice, very good at responding e-mails and worked with me even though I was soooo indecisive!I must've sent him 100 different cake designs hahaha!! He is amazing, but the wedding cake was out of this world!!!! We got so many compliments!!! I could not believe how beautiful it looked. Areen did a great job bringing my vision to life and incorporating his ideas with mine. He is the best and the cake tastes like heaven. If you are in the wedding planning stage, pleas make sure you check out Classic Bakery!! . Even the cakes at wedding Expos weren't that good. We are sooooo glad we found this bakery. Its simply THE BEST BAKERY IN THE DMV AREA!!!! Thank you Areen and the whole Classic Bakery staff!!! You gus are amazing!!!! :) xoxo
---
Reviewed on

9/18/2015
ani k
Our Wedding Cake was not only stunning and classy looking...but it was most of all delicious!!!! All of our guests loved it too. Our guests talk about that cake still :) You definitely cannot go wrong with classic bakery from their cakes to gelato....everything tastes... Read More heavenly!!!! Love, The Kehyaians!
---
Spectacular Cupcake Wedding Cake!
Reviewed on

9/26/2014
I apologize for not writing a review sooner about the wonderful, and most beautiful cupcake wedding cake Classic Bakery made for our son and now his lovely wife's wedding day. The cake was the centerpiece at the Sequoia Restaurant where the wedding reception took place. The... Read More artful and elaborate yet refine set up of the jeweled stand where the 200 cupcakes layed was perfection. All the guests including the bride and groom were in awe of it and no one wanted to take a cupcake in fear of ruining the wedding cake's glory. However everyone did at the end of the evening and those velvety cupcakes were delicious! Wedding: 05/25/2014
---
Amazing Cake
Reviewed on

7/20/2014
Amanda W
We used this bakery for our June 2014 wedding in Alexandria, VA. We had three tiered chocolate cake with peanut butter filling. The cake was delicious and it looked great. It was everything I wanted.
---
BEST CAKE EVER!
Reviewed on

8/14/2013
Maria M
If you are looking for a cake that is not only beautiful but tastes amazing then this is the place. My friends still talk about how amazing me cake was. This bakery is family owned and when you meet with the wedding cake consultant they make you feel welcome and at home. They... Read More helped me design exactly what I wanted. After meeting with a lot of crazy wedding vendors that treated me like a dollar sign instead of a person it was so nice to have someone sit down and spend time with me. The really listened to what I wanted and helped me make my wedding cake dreams come true. They do one on one cake tastings and help you pick you flavors. AMAZING customer service and I couldn't be happier with my cake!
---
My Experience with Classic
Reviewed on

10/18/2012
Sabrina K
The consultant impressed me with our consultation. We had a ribbon boarder on each tier and he measured how much we would need and converted it into yards to make it easier when I went to the store. The delivery arrived on time however my photographer had to stop my photo shoot... Read More to direct the men to the reception hall. They dropped off the cake and left. I later learned that they forgot the cake toppers, which they made me leave with them when we placed the order. My father in law had to call them to come back with the toppers. Thanks to him, I missed all the drama, but a bit sloppy on their part. The cake looked and tasted great and they promise a fresh cake on your anniversary so you don't have to freeze the top.
---
My wedding cake
Reviewed on

8/26/2012
Tess B
My husband and I were married this past June 16th and we ordered our cake from Classic Bakery. I had two other tastings before I choose Classic bakery. I fell in love with their designs as well as the taste. I had one issue with my cake the day of the wedding. My cake was not... Read More designed the way I had discussed with classic bakery, but it was still beautiful and delicious. I never contacted the company to let them know the problem only because I had to deal with a different and much bigger issue that had occurred the day of my wedding. Complaining just seemed ridiculous since the cake ended up being amazing in the end. Although I was a little disappointed, I would still recommend them to others. I believe mistakes happen, but they were still very good.
---
Delicious wedding cake!
Reviewed on

7/25/2012
Anna V
Our cake from this bakery was great. Somehow it's really hard to find a wedding cake that's not just looks good, but also one that tastes good. I am very happy I found Classic Bakery. Our wedding cake was beautiful and delicious!
---
Cake
Reviewed on

6/26/2012
Olga L
Incredibly gorgeous and delicious cake
---
Delicious pie!
Reviewed on

12/08/2011
Steven R
Since we got married in November and our wedding venue had a rustic feel, Steve and I chose to have various types of pie as our dessert, rather than wedding cake. The pies from Classic Bakery were excellent!! We chose to have apple, blueberry, and cherry (especially since they... Read More were a bit more affordable than other types including pumpkin). Areen was particularly helpful in helping me select types and place the order. One thing to note: when I originally called Classic Bakery for information about their pies, they quoted me one price. Unfortunately, when I called back a few months later to actually place the order, they quoted me a higher price. It was still affordable, but I just wanted to note that. Overall, I would highly recommend their pies, also just the idea of having pie instead of wedding cake. Our guests really enjoyed it!!
---
Beautiful Cake of my Dreams
Reviewed on

11/22/2011
Stephanie F
I first time I met Classic Bakery, was at the Washington DC Bridal Expo. They cake we tasted, was literally the most delicious cake I had every had! I immediately had my heart set :) We went and met with the bakery in person and the owner assured us that they could make the... Read More cake that I had brought in out of a magazine. They cake was a Collette Peters cake, with one topsy turvy layer. When I saw the cake at my reception I almost cried. It was exactly what I had dreamed of. The only problem was, throughout the night the top layer completely fell off and crashed to the floor. I do not know if this is a guests fault who may have bumped the table, or if this was something that could have been avoided when building the cake. Either way the cake was delicious and beautiful!
---
Prefect
Reviewed on

10/16/2011
karen p
I love this bakery. they are sooooo nice, price is resonable, and the cake was mosit, beautiful and sooo yummy. i loved it they got our design down to a T.
---
Amazing Cake
Reviewed on

7/02/2011
Wendy C
This was the top rated bakery in the area. Very helpful, great service, and yummy cake. No complaints!
---
World class quality and service
Reviewed on

5/31/2011
Angela R
Classic Bakery provided a beautiful centerpiece in the cake and it was absolutely delicious. The value was incredible for the amazing quality of the cake. We appreciate the personal, yet professional service. An added touch, is that Classic Bakery will give you a brand new cake... Read More on your anniversary. No need to save the top layer. They want to maintain the quality by giving you a new cake--very nice! We would highly recommend them to any couple.
---
Not recommend!
Reviewed on

2/07/2011
Sofia R
I went in to order a wedding cake and they were not helpful at all. The lady in the front of the store just threw a binder at me to chose and said that if I wanted to try the cakes I would have to pay. Incredibly rude!!!
---
Enthusiatic Bakers
Reviewed on

9/21/2010
Tina L
Classic Bakery was very excited about the idea we proposed for our cake. As architects, my husband and I wanted this to reflect in our cake, but not over the top/hit you in the face kind of way. We designed a series of buildings that would go around 1 layer of the cake while... Read More the other layers were simply adorned with royal blue ribbon. Classic Bakery was very enthusiastic about being able to do our cake. It turned out wonderfully and we got a ton of compliments about the idea. The flavor of the cake was also kept secret until the day of. At the tasting, we immediately fell in love with the marble cake with hazelnut filling. It was absolutely amazing. Although service is often slow in the shop, we were very happy with our overall experience with Classic Bakery. In 1 year time, they will even provide you with fresh cake, rather than having to eat year-old frozen cake. Looking forward to it!
---
delicious cake, good service
Reviewed on

8/13/2010
Parastoo G
I had an easy time picking a cake here and the cake was delicious - I got the yellow cake with fresh fruit filling, and the icing was fresh cream. It was designed and decorated like the picture they showed me, it was delivered on time, and everyone said it was actually delicious... Read More unlike most wedding cakes.
---
Use our messaging tool to connect with vendors anytime, anywhere. Stay organized, all in one place.