Home

C'Nergy Band
Details
Hip-Hop, Jazz, Pop, R&B, Rock, Latin, World Music
Live Music, MC Services, Sound Equipment, Music, Equipment, Rentals + Equipment
Contact Info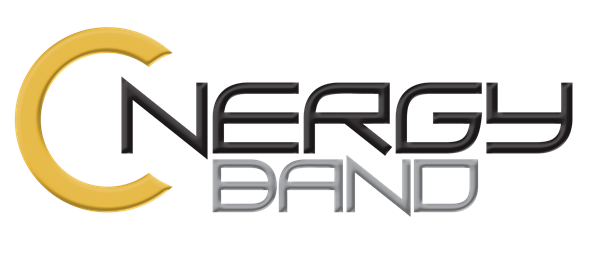 Address
Serving Orlando and All Florida, Orlando, FL
Serving Orlando and All Florida
(321) 426-8193
WEBSITE
Reviewed on

6/04/2016
Michelle J
Every so often you come across a group that is so good the audience and the band together have a collective experience. You walk away thinking, man I can't really explain what happened there, but that was amazing. Cynergy was that band. They did much more than just play music... Read More and MC, they created an experience for all of our wedding guests that captured everyone's attention. Not one guest was uninvolved. Everyone got caught up in the moment and we danced the night away. This was the best night ever and Cynergy made the experience over the top. Everyone was chanting for the music to continue. No one wanted the night to end. One of the best decisions in planning our wedding was to choose this band. After the experience they created, we have memories for a lifetime.
---
Reviewed on

3/19/2016
Lindy P
This band is AMAZING! They brought so much energy to our reception and people of all ages were dancing and talking about how great the music was. Everyone was on the dance floor and singing along. Worth every penny and one of the best parts of our wedding :)
---
Reviewed on

2/13/2016
Alina T
Cnergy made our wedding! Absolutely the best band that I have seen at a wedding, and I'm not being biased because it was mine ;). They truly care about their couples, and listen to all of their desires. My guests dances all night and are still raving about our band! Thank... Read More you Cnergy for making our wedding the best it can be! Alina & David Backer
---
BEST band EVER!!!
Reviewed on

12/24/2015
Andria A
If you want your reception to be the best reception ever....... C'Nergy is the band for you! They are amazing! I never write reviews or take the time to fill out questionnaires, etc but I wanted to fill this one out! I cannot explain how amazing they are! Everyone of our guests... Read More that we have talked to since the reception has told us how awesome the band was and how much fun they had because of the them! C'Nergy ROCKS!!!
---
C'Nergy Band
Reviewed on

5/05/2015
From the moment we found C'Nergy during our research into various bands for our wedding, we knew we found the right group. We coordinated all of our choices for the event with Rafy Olmeda including: first dance, father and bride dance, groom and mother dance, etc. and all went... Read More flawlessly. They provided us with an extensive list of songs to choose from to make sure that our taste was catered to all night. They brought so much talent and energy that I don't remember a time when people weren't dancing throughout the reception! This is not a campy group who plays games and breaks up the fun (although I'm sure they would accommodate.) They simply played and sang their hearts out and there wasn't one person that night who didn't mention how impressed they were by our choice (as if we had anything to do with how great they played!). I can't recommend C'Nergy enough to anyone who wants a fun, upbeat and extremely talented group to play their event! Thank you so much for making our wedding soooo fun!!!
---
Not just for weddings!
Reviewed on

5/02/2015
We contacted C'Nergy for a non profit fund raiser and hired them without actually meeting them. we watched their promo video and spoke several times. They were amazing! We had about 175 people from 30-70 and everyone was dancing all night! Great energy, variety and vocals! They... Read More were on time, professional and very engaging! I would highly recommend!
---
Superb Band!!!
Reviewed on

4/09/2015
I hired this band as a wedding present for my niece and fiance. We live in CT, had never heard them live, except for website and wasn't sure what to expect, but I couldn't have asked for a better band. Everyone was smiling, energetic; we felt like we were friends with everyone... Read More in the band. The talent was A+, both musicians and singers, and the management was great, very accommodating. I highly recommend C'Nergy Band to everyone. Cheryl Maturo
---
Awesome, High Energy Band
Reviewed on

2/09/2015
Christa
If you're looking for a band that will have your guests dancing the entire reception, go with C'Nergy! Having a great band was one of the most important things to us for our reception, so we spent a lot of time searching for a band that would keep our guests dancing all night... Read More long. We wanted our wedding to be FUN and that meant the band had to be great. I am SO glad we chose C'Nergy! They had people dancing even during the slower dinner music. By the end of the night, ALL of our guests were on the dance floor screaming "one more song!" They are so much fun -- they play a great variety of traditional songs you often hear at weddings to newer stuff, keeping everyone dancing regardless of their age. I had multiple guests asking me for the name of the band and we got tons of compliments about them throughout the night. We had a great time with C'Nergy and I highly recommend them!
---
C'Nergy Made the Event!
Reviewed on

2/01/2015
Hello Brides, Grooms, Parents and all other event planners, When we first found C'Nergy through their bookings with some reputable clubs in major cities, we knew we discovered the diamond in the rough. There are a lot of "party bands" to choose from, but when you attend an... Read More event where the band is lack luster, the party is a flop. Our party was a huge success because of C'Nergy. Every step in the band planning process was admirable because of the Owner/Music Director, Rafael Olmeda. From booking, to communicating about the party particulars, to absolutely rocking the festivities, we couldn't be happier with the outcome of having C'Nergy make our very important day. We've had several of our guests approach us since the wedding last weekend asking one question, "where did you get that band!?" We are now looking forward to any other momentous occasion where we can book C'Nergy so we can dance our butts off at another celebration. We know booking vendors can be a big decision, so please do not hesitate to obtain my contact info from C'Nergy Band and we'll gladly give anyone the run-down on the significance of booking this band! Thanks, Sharon
---
C'Nergy made our wedding!
Reviewed on

1/19/2015
Kaitlyn W
C'Nergy made our wedding! People are still talking about the band! We hired the 10 piece band for our 200 person wedding and it was the best wedding decision we made! During the wedding, everyone kept saying - "look at this band", "this band is amazing" etc as they were... Read More dancing and having the time of their lives! Even some of the singers from the band came down onto the dance floor to sing and dance with us, and they even let the bride/groom come on stage - it was priceless! They can cover any song and sound just like the artist! Their talents area off the charts! And they are all very attractive people too! They were wonderful to coordinate with as well. The manager was great and did anything to make me happy! There is really nothing but positive things I could say about the band! They were a little on the pricey side - but worth every penny! Personally we said we wanted a party for a wedding - so we spent our money on the live band & open bar. Like I said, people are still talking about the band! The band! The band! My friends want to have another party in a year or two so we can hire the band again :) To walk you through the night....During the ceremony we had one of the band members play keyboard. We used both modern & traditional songs - he was willing to learn and play anything & it was flawless. Then we had the band on stage during our reception. When they started playing live music at dinner, everyone was already on the dance floor by the second song! They also set up amazing lighting to accompany the music - it was a great atmosphere! We couldn't keep anyone off the dance floor the entire night! It was amazing. About 4 hours later our wedding ended. Everyone had the time of their lives and was dancing the entire time! Many of my guests have commented that our wedding was the most fun wedding that they had ever been to, and nearly each person attributed this to the presence of C'Nergy.
---
Best Part of Our Wedding!
Reviewed on

12/11/2014
Catherine K
C'Nergy is a group of amazing musicians that are top notch at what they do. This band will take your wedding to the next level and do it with style. For me the most important element of my wedding was making sure that all of my guests had a great time and that we had amazing... Read More entertaiment...which C'Nergy delivered! Anyone can have a DJ at their wedding, but if you are looking to really WOW your guests and have the most amazing time at your reception you must check these guys out! You can tell that they all love what they do and not to mention they are all unbelievably talented. I received so many compliments throughout the evening and well after our wedding about C'Nergy. Best money you will spend on your wedding!
---
Awesome band
Reviewed on

5/06/2014
Robin b
We loved C'nergy band! Rafael was very helpful and accommodating. Always there to answer questions and help with last minute song changes. The entire band was very dedicated to making sure we were happy and had a great experience! Aidan sang a John Legend song for our first... Read More dance and people that were not familiar with the song thought that it was his song originally! I cannot say enough..I would recommend them to anyone. We loved them and so did all the guests!
---