Home

Coastal Gourmet at Latitude 41 and the Mystic Seaport
About this Vendor
Tall ships, fresh air, and beautiful water views
Mystic Seaport magic beckons with its verdant landscape and snug historic village pleasingly perched along beautiful Mystic River. Choose the River Room's bright elegance and stone patio; the North Lawn's lush outdoor ceremony and tented reception area; or the Boat Shed's airy, casual chic pavilion.
Amenities + Details
Amenities
Handicap Accessible

Liability Insurance

Indoor

Reception Area
For more details about amenities, please message the Venue.
Ballroom, Waterfront, Museum, Restaurant, Tented
Food + Catering, Planning
Contact Info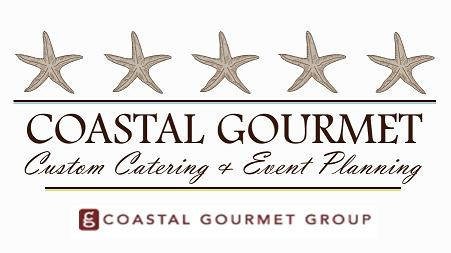 105 Greenmanville Avenue, Mystic, CT
Best venue, amazing experience!
Reviewed on

10/29/2014
Kelly F
I can not say enough great things about Coastal Gourmet, Latitude 41, and the Mystic Seaport. Jenna helped us to plan our wedding from 5 states away and was so helpful and accommodating. I had very few ideas for what I wanted, and she helped me every step of the way. From selecting the package and adjusting the add-ons, she was on top of EVERYTHING throughout our 2 year planning process. She perfectly executed my vision (which included many pieces for each table and the mantles). She was able to remember where I wanted EVERYTHING and when I walked in to see the room after the ceremony.. I didn't need to change anything! The food was AMAZING as well. From the appetizers to the meal to the desserts... I could have eaten all night if I wasn't busy having such a great time! There was also an attendant to bring us around the seaport with our photographer. She even recommended certain places we would want photos and made sure we were back in time for the cocktail hour. She also made sure we were able to try every appetizer (she brought a plate with all of them for us) and ensured that we had drinks all night long. She even helped me locate my lost veil! That additional service was something I would not have planned- but it was the best perk to have that night! Five stars for the whole venue, catering, and experience!!
---
Great Venue & Great Experience
Reviewed on

3/27/2015
Lauren H
Latitude 41 at Mystic Seaport was the perfect backdrop for my November 8th Wedding. The venue was absolutely beautiful with tons of space. The staff & Jenna Landon were wonderful. They were so accommodating; they really helped take the stress out of planning. Jenna was always available to answer any questions and was flexible when we needed a menu change or a guest dropped out at the last minute. I would highly recommend Coastal Gourmet & Jenna.
---
An "A" for Coastal Gourmet!
Reviewed on

11/01/2013
Katie P
We had a great experience with Coastal Gourmet right from the start. Our coordinator, Jenna Landon, communicated with us the whole way through; she was truly excellent and very well-versed on anything we had questions about. Of course, the food was great. They offered a variety of both creative and traditional dishes, and there is a lot of flexibility on what you want served and how you want to serve it. You really can't beat the food. The service was overall very good. The catering staff was excellent and operated smoothly throughout the event. We also had a great experience with the cake chef as we planned out what we wanted there. A couple of downsides; the prices changed about halfway through the engagement, which was frustrating. However, the contract states that this can happen, and it sounds like this is a possibility with most caterers and venues. Secondly, we were not happy with the service from our "personal bridal attendant" on the day of. While she was very nice and wanted to be helpful, she was not able to answer basic questions and we did not see her much throughout the wedding. This was a stark contrast to the experiences of friends who've gotten married at our venue, before. However, we didn't clarify what exactly to expect of the bridal attendant before hand, and we are a couple who doesn't need much anyway, so all in all it wasn't a big deal. Overall, I cannot recommend Jenna Landon or Coastal Gourmet enough. Experienced, professional service and awesome food- they are truly a slam dunk.
---
AWFUL EXPERIENCE!
Reviewed on

4/18/2015
Chanel C
I was planning a tour of the venue with Jenna and gave her my specific date we were looking to have our wedding. We scheduled a tour for Saturday morning. After driving OVER an hour to Mystic, we arrived to have Jenna tell us someone booked our date last night. No phone call was made to my fiance and I to let us know that this date was taken as no other dates were available that fit our schedule. Jenna was very unprofessional and I wouldn't recommend working with her if you truly want a special day
---
Total perfection!
Reviewed on

10/28/2014
Jane S
We had our wedding reception in The River Room at Latitude 41 this past August and it was absolutely perfect! Our guests could not stop raving about the location, the food, the staff, everything! Our planner was Kimberly and she was fantastic...so responsive and really kept us on track with all of our deadlines. She was super detail oriented and really listened to our vision and made it come to life! We looked at a ton of venues around CT and this one was by far the best out there!
---
Great Venue - Sept 2014 Wedding Mystic Seaport
Reviewed on

10/26/2014
Sally S
I was married on the North Lawn in September, with dinner in the River Room. I planned the wedding in under a year (and from 2000 miles away - we live in colorado) with the help of Alyson. She was in her second trimester when we met but that didn't stop her from showing us the venue in a snowstorm! She and I have similar personalities so I felt like we were on the same page and she cut it to us straight. She was good about explaining all the details and the fine print. She was excellent about outlining the schedule of approvals and payments. We found the grounds of the Seaport to be unique, Mystic to have the New England charm we wanted our guests to experience without being as expensive as nearby Newport. The North Lawn is expansive and well kept. The waterfront views with the ships and boats in back was exactly what we were looking for. The River Room is nice too; the brick on the patio could stand to be updated but the sail cloth patio covering more than makes up for it, it's gorgeous. The River room seems a bit dark but the decor and WI down are nice. Guests commented that with the bar being right on the dancefloor allowed them to stay dancing more than they did at other weddings. The main bathroom is downstairs but there is a single washroom on the main floor for older or handicapped guests. While Alyson went on a maternity leave my planning kept on without a blip which was a nice bit of sanity. I totally trusted them both to have it under control. The day if attendant was also super nice, helpful and never hard to find. The day went smoothly, the room looked great, the food was excellent and everyone had a fantastic time. Their package deals are easy to understand, include great bar options, and their prices are competitive. I had guests come in from all over the country and everyone raved about the venue. We had our rehearsal at the Engine Room and hosted a sail on the Argia the next day. The entire weekend went off without a hitch and Alyson and team were a big part of that.
---
Amazing wedding!
Reviewed on

10/15/2014
Meredith S
We recently got married at the Seaport & can't say enough good things. While it's quaint and historic, the catering co behind it is a like a wedding planning machine! We avoided some venues because it was obvious that all they do is pump out weddings & don't really have any character. However, when you arrive at the seaport, you notice historic ships, beautiful water views & an old world River Room that resembles the inside of a ship & you feel like you're at a welcoming party, not a sterile reception hall-so much charm! Having our wedding here really created a unique & memorable location for both us & guests. Our planner was Alyson- she was fantastic! I had so many questions throughout the process, but she always answered my many emails quickly, & in a professional & friendly manner. We changed things up a few times, & she was happy to accommodate our needs. When the date got closer, & knew it was going to rain- while I was freaking out about everything I could not control, Alyson stayed calm, offered her professional advise on our best option for fixing an outdoor ceremony in the pouring rain & we had a beautiful tent setup for the day of the wedding to keep our guests dry. We also worked with Kim on the day of- another planner at CG, and she was also fantastic;She ensured that even despite the weather that things went smoothly.She personally greeted me upon my arrival, showed me around to make sure that the reception setup exceeded my expectations & above everything else, was just so kind! The food was AMAZING in so many ways- value was incredible (cost includes open bar), & what CG considers 'standard' food IMO is excellent. Service top notch, food quality & options for all price ranges was amazing-tons of upgrading options avail too! Very accommodating to all dietary needs also. If you want a charming and sophisticated wedding with superb planning, food & service at the right price, I highly recommend checking out CG!
---
Absolutely Amazing!
Reviewed on

10/12/2014
Julia K
We recently held our wedding reception at Latitude 41 and it was outstanding! We would not have changed a thing about our entire experience with Latitude 41. The staff was very professional and extremely helpful, especially Jenna Landon. Our guests were blown away by the gorgeous venue and their amazing food! What a beautiful spot overlooking the river. It was wonderful to work with such an experienced and well run group. We highly recommend Latitude 41- you will not be disappointed!!
---
August 3, 2014 Wedding
Reviewed on

10/12/2014
Christine P
Planning a wedding can be completely overwhelming, but not when you choose to work with Coastal Gourmet at Mystic Seaport! From the moment I met my event coordinator Alyson, I knew I was in good hands! She patiently answered all my questions along the way, and offered suggestions whenever I asked for guidance. Together we brought my dream of a coastal-chic wedding to life! And, on my wedding day, my guests were so impressed with the gorgeous venue and the delicious food. In fact, they are still raving about the wedding months later! I am happy to recommend Coastal Gourmet!
---
Best day ever!
Reviewed on

10/10/2014
Janina R
We got married at Mystic Seaport in July. The ceremony was held on the North Lawn and reception in the River Room. I cannot express enough how amazing this venue and staff were! The quality and value you receive is unreal! Our guests were raving about the food, cake and service all night! Alyson and her team made sure everything went smoothly, and stress free. Thanks again for a perfect evening.
---
Perfect Antique Seaport Venue
Reviewed on

10/09/2014
The River Room at Mystic Seaport and Alyson at Coastal Gourmet was a perfect place for our wedding--antique-y, on the water, yet chic all wrapped into one. Along with the gorgeous backdrop and views, what my husband and I liked best was the laid back, no pressure, we-got-you-covered staff that made us feel like wedding planning and the actual wedding was smooth and easy! The North Lawn proved a site for the ceremony to remember, and the tent provided (by choice) was beautiful and matched the sails and sailboats of the seaport. Many, many of our guests commented to is then and after that the food was fantastic, and my husband and I purely loved the venue!
---
It could not have gone any better! A very satisfied Bride!
Reviewed on

10/09/2014
carrie d
I booked a small wedding at the Mystic Seaport. Alyson Clark and Jenna Landon of Coastal Gourmet were amazing. The time and care they took to make sure my wedding was exactly as I wanted it to be was above and beyond. They treated me as if it were for 250 guests, not the 25 it actually was. Every detail was perfect. The Mystic Seaport is a beautiful venue. We were married on the North Lawn overlooking the river in the late morning. The reception was a buffet lunch in the Morgan Suites in the Latitude 41 Restaurant. Everyone raved about the food. It was delicious and there was plenty of it. I have left plenty weddings hungry. No chance here. In addition, it was nice that the buffet was in a separate room from the seating as it made the event feel even more elegant. I would highly recommend Coastal Gourmet. It's obvious they love what they do and do it amazingly well.
---
Wedding at Latitude 41 Mystic CT
Reviewed on

10/08/2014
lisa o
I cannot say enough about Latitude 41 from its location, food, to each staff member who provides quality service. My fiancé and I searched three years for the perfect venue that we could afford and that gave us everything we were looking for we came upon Latitude 41. Our event planner, Jenna, was always available with any question we had.The food literally melts in your mouth you can taste you every flavor that goes into it and the location is right on the Mystic River near Mystic Seaport. For the quality of service you receive the price is very reasonable. Every staff member provides exceptional service and the facility itself is always clean and classy (providing that New England feel). Please brides look no further take it from me, go to Latitude 41's website and I guarantee you you'll book it!
---
Best location in Mystic, great staff
Reviewed on

10/07/2014
Anne S
We had our reception on the back lawn at the Seaport under a tent. Even though the skies were somewhat overcast, our guests couldn't get over the beautiful view of the water. We had cocktail hour on the lawn and then everyone ended up back out there after dinner to take in the most beautiful sunset. Kimberly was our coordinator and was amazing - she was a pleasure to work with and took care of everything we needed and even things we didn't know we needed. There is no better place in Mystic in terms of the view, staff, food, and cost!!
---
EZWedding at the Mystic Seaport Boat Shed
Reviewed on

8/11/2014
Erin D
Our wedding was at the Mystic Seaport Boat Shed on August 1st! Yay, we're married! This venue was exactly what we were looking for in terms of location/atmosphere, quality of food, and the flexibility we were given to make it our own. Let the praising and gushing begin. First off, the food was incredible. We chose the lobster bake menu, which came with everything under the sun; a harvest table complete with an array of cheese, crackers, fruit, tapenade & hummus, hor d'oeuvres including a clam fritter with lemon caper sauce (delish), strawberry & feta salad, bread, chowder, corn on the cob, chipotle BBQ chicken, and of course an enormous lobster...and I know what you're thinking- how does one crack open and eat a lobster in wedding attire? With a bib, and help from an amazing staff. Instead of a cake, CG's pastry chef made cupcakes which were to die for! Everything was so delicious, the guests were raving. I can imagine whichever menu option you choose, you'll be impressed. The location is just perfect for what we had envisioned for our day. Outside, on the Mystic River, crushed seashells and stones under your feet, it was breathtaking. The weather was cloudy (but I'm not complaining because overcast days = AHmazing pictures! Despite the clouds, it was still so beautiful. We spend the majority of our summer days either on boats or near the water, so the boat shed was a no brainer. Its rustic, barn style was perfect for a lobster bake. Lastly, our amazing coordinator, Jenna Landon, really made everything come together. She was there from our very first meeting, to the day of, tying lobster bibs around our guests as everyone sat down for dinner. She made us feel taken care of and yet we never felt pressured into any decision. We HIGHLY recommend Mystic Seaport/Coastal Gourmet for your wedding!!!
---
A++ Vendor, Would Use Again in a Heartbeat
Reviewed on

5/28/2014
Julie T
Making the decision to use Coastal Gourmet Catering as our wedding reception venue, caterer, and wedding coordinator was the most important decision we made in terms of how the day itself ran. And it ran perfectly and smoothly. Our reception was held in the River Room at Latitude 41, and we also reserved use of the North Lawn. It was so nice having that outdoor space, without taking the chance it might rain on your reception. I could not have asked for a better setting for the best day of my life. The room, patio, and lawn were all beautiful and the perfect backdrop to the many DIY aspects we incorporated into the day. Our coordinator Kim was so organized and efficient, I knew we were in good hands the moment we met. After working together for 11 months, our relationship really contributed to the overall personal feel of the day itself. We had a few last-minute cancellations, and Kim made sure everything worked out smoothly. The rest of the wait and bar staff were excellent, my guests are still raving about how courteous and attentive everyone was. The food was absolutely amazing. My husband and I knew this going in, and we made sure we had an opportunity to finish our dinners completely since they were too amazing to walk away from. The wedding cake was not only a beautiful sight to behold, it tasted as good as it looked! So many of our guests were surprised, as wedding cakes have a reputation for looking good but not tasting so great. Thinking back, there is not a single thing I would do differently. Coastal Gourmet Catering will work with you to make your day special and uniquely yours. If I could go back and do it all over again, I would absolutely chose them in a heartbeat. As a bonus, you get to take your wedding photos at the Mystic Seaport and as a New England girl born and bred on the coast of Connecticut, why would you ever go anywhere else?
---
Coastal Gourmet Catering | Latitude 41 @ Mystic Seaport
Reviewed on

3/07/2014
Thea A
The venue is beautiful, overlooking the River. Very easy to find the venue off the highway; it is far enough away from any commercial areas of Mystic to be quaint but close enough to enter/exit efficiently. Parking at the venue is easy (large parking lot across from Latitude). Coastal Gourmet Catering is so accommodating (specifically Jenna Landon). I felt as if we 'clicked' right away because she is very meticulous and pays attention to detail. After speaking with her - it was clear she knew exactly what I wanted done. My husband and family brought all of the decorations for the venue the day before the wedding, and when we arrived at the Reception, it was exactly as I had imagined + more. I had a Bridal Assistant the entite night to get me drinks, make sure everything was going ok, etc. When we first arrived my entire Bridal Party gathered in the Bridal Suite to have a few Hors d'oeuvre & drinks. Overall excellent quality, Jenna Landon is spectacular at her job - I would recommend specifically working with her. Many many thanks, Thea Robnett
---
Awesome Winter Wedding Wonderland
Reviewed on

2/26/2014
Sarah P
Easy to plan with and very accommodating for requests my husband and I wanted. Work very well with all the vendors to make everything flow smoothly. We worked with Jenna as our coordinator and she was fabulous. The food was outstanding...I got many complements for the dinners and appetizers. The Mystic Seaport was a beautiful backdrop and we were able to take pictures throughout the grounds getting some beautiful shots especially on the river. Our reception was in the River Room, which as able to hold our 160 guests nicely and very pretty rustic nautical decor. I highly recommend these guys if you are looking in the southeastern CT region. The location at the seaport is just breathtaking.
---
New Year's Eve Wedding
Reviewed on

12/01/2013
Rebecca D
This vendor was more than accommodating. After looking at three other options before Latitude, we knew the minute we met with the consultant and got a glance at the beautiful room that we would be having our wedding at Latitude 41. We had a New Year's Eve wedding so we had a discounted winter menu which is completely customizable (and delicious!!). The lobster bisque was to die for. They let us bring in our own cake and handled the linens as well. Our wedding coordinator was available whenever we had questions and the night of the wedding we were very well taken care of. We had our ceremony and reception in the same room which is gorgeous - exposed beams and a fireplace - which fit the 100 people we had there very well. We did choose to get extra lighting to make it look special and the venue helped by giving us the name of someone they work with often. I cannot emphasize enough how taken care of we felt throughout this entire process. We are both from CT, but wanted to make our day a bit more special by doing it a bit of a distance from home especially since people would be staying over anyway. This location is perfect because it is in such a picturesque town, but is actually right off of 95.
---
5 Stars in all respects!
Reviewed on

10/02/2013
Merideth Z
Outstanding service from top to bottom. Could not have been happier. Very professional and acute attention to detail. Excellent, timely, detailed follow-ups from our coordinator Alyson. Able to answer and help with all questions that arose or provide recommendations to other vendors, where appropriate. Extremely flexible working with us on our tight budget to maximize the dollars spent and find areas where we could save. Patient in running numbers on different price and execution scenarios to find the best combination. Her guidance and opinions were very much appreciated and were critical to what turned out to be an awesome wedding! I wouldn't hesitate to recommend them again highly ...
---
Picture Perfect Venue - AWESOME FOOD!
Reviewed on

9/22/2013
Robin W
Where to begin... The Venue is GREAT. We were looking for a spot where we could have both our ceremony and reception at. Overlooking the water was a MUST, as well as a warm inviting venue with the wood/rustic look we were looking for. Layout of the dinning floor/dance floor is ideal as well since it was not like most venues where the dance floor is smack dab in between all the guest dinning tables. The dance floor was separated away from dinner, so everyone can mingle easily and not have to worry about crossing over the dance floor. I would definitely recommend Latitude 41 for these reasons. The FOOOOOOD - the food was AWESOME and sadly, like most brides and grooms, we didn't have enough time in between mingling to savor the delicious bites of our dinner. I am still regretting not being able to finish the dinner and dying to go back to relish the meal we didn't get to finish. All our guests gushed about how good their chicken or their steak was! We upgraded the steak dinner and it was well worth it - cooked to perfection (Medium RARE - the only way a steak should be cooked). Service - this is the part I really wish I could give 5 stars on. I am going to be as specific as possible so here's my breakdown: During the wedding.. I'd say bartenders were GREAT - friendly, quick, and they know their WHISKEY (which was a must for our recommended cocktails). Staff treated our guests very well and were also super friendly - all our guested loved every minute of the wedding (I don't think anyone had a bad time!) On Site coordinator - I'd say I did a lot more work than I would have liked and would have appreciated a bit more assistance both during the day and the days leading up to our wedding day. I guess this is expected - but just be aware, as a bride/groom, you will have to LITERALLY PLAN OUT EVERY DETAIL AND BE EXTREMELY ORGANIZED to get the look you want. We labeled and wrote out instructions and it was painfully and meticulously drew out instruction - and still some things were missing or a bit off. For example, our florist laid out rose petals in baggies for our guest to throw as we walked down the aisle as man and wife. These were completely neglected and forgotten because no one instructed our guests that they were there to be thrown. Also, we had corn hole boards - the plastic protective covering was left on the boards and left blowing in the wind (HOW EMBARRASSING! But luckily I saw them as we walked down the aisle towards the reception and I had a groomsman get them in time before the guest saw). But all that said - these were extremely minor and did not affect us having our picture perfect wedding! I went into this wanting a wedding that everyone would gush about and use as an example of a PERFECT wedding - I got all that and more. I can't say enough good stuff about Latitude 41 and the amazing wedding we had there....and gosh THE FOOD! (I should add we are complete foodies and the food definitely surpassed our expectations.) Happy wedding planning to you future bride and grooms!
---
Amazing Location, Great Food
Reviewed on

9/22/2013
Jessica F
Latitude 41 was the perfect place to have our wedding. We worked with Jenna, who made sure we did not have to worry about a thing throughout the planning process as well as on our actual wedding day. The servers were attentive and everything ran right on schedule. The food was amazing. The location is classic coastal Connecticut, and our pictures came out beautiful. I would highly recommend Latitude 41 if you are searching for a wedding venue!
---
Absolutely the best!
Reviewed on

9/19/2013
Jeannie L
I have to say that Coastal Gourmet made my wedding day absolutely perfect and stress-free. My fiance and I had originally looked at Coastal Gourmet to cater and manage our wedding day but had to cancel a few meetings due to unforeseen circumstances. I felt horrible about rescheduling so many times but the representatives at Coastal Gourmet were so respectful and understanding. We worked with Kimberly to plan our day and she was an absolute pleasure to work with throughout the whole process; totally professional and thankfully patient! Our ceremony and reception were going to be held in Rhode Island but we are from Connecticut. Kimberly was able to relieve my stress in coordinating with different vendors who were from RI. The food was absolutely delicious and everything went so smoothly on the day of our wedding . The staff who worked with us on the day of our wedding were so attentive to all of our guests. Even some of our family who had met Kimberly commented on how great and responsive she and her staff were. I highly recommend Coastal Gourmet to cater and meet all your needs for your special wedding day!
---
Breathtaking, Unforgettable, Best Wedding Ever!!
Reviewed on

9/19/2013
Fawn H
This location was everything I ever dreamed of. My wedding reception was located in the Boat Shed at Mystic Seaport and the ceremony was in front of the light house. The boat shed was such a romantic place especially after the sunset. Being right on the water having cocktail hour on the docks with the lights around the river dancing in the water was magical! The staff at Coastal Gourmet was phenomenal. So attentive to detail and accommodating. Now the food!! We had our rehearsal dinner at their restaurant located at the Seaport, Latitude 41. The food that night, an Italian buffet, had my wedding party in anticipation of what was to come the next day at the wedding. We choose to have food stations with beef brisket, roast turkey, a pasta station with penne, tortellini, topped with either a vodka or alfredo sauce, and a seafood station with pan seared tuna and scallops. I received numerous comments from my guest on how great the food was. They said that they had never had such delicious food at a wedding before. Then the wedding cake came with the package we chose. What a convenience! We chose a 3 tier cake with one layer of vanilla and two of layers carrot. Needless to say everything was outstanding!! I would not change a thing from that day if I had it to do all over again. Thank You Coastal Gourmet for making my wedding perfect!
---
Boat Shed at Mystic Seaport
Reviewed on

9/19/2013
Laura B
Our wedding was exactly what we dreamed of! Thanks to Jenna Landon, our wedding coordinator, and her team we had everything we could have ever imagined. Our wedding took place at the Boat Shed, rustic and right one the water. Jenna took what we told her and turned it into an unforgettable day! The food at coastal Gourmet was phenomenal, the Mac and cheese balls were the highlight of the evening, and the cake was so delicious people decided to take a tier home! If you are considering this place as your venue ask for Jenna Landon to be your coordinator, she works with you and is incredibly organized!
---
Send Message