Home

Colin Lyons Wedding Photography
About this Vendor
Striking Photography
The photography you will receive is an ideal blend of styles that go beyond photojournalism to offer family portraiture and striking magazine style images. Our passion for making beautiful photographs of people like you living well and loving life has consistently attracted our amazing clients.
Details
Engagement, Trash The Dress
Contact Info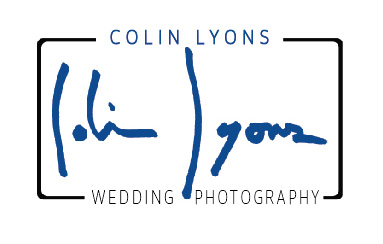 182 W Lake St #309 Chicago, IL 60601, Chicago & Chicago Metropo, IL
The Best!
Reviewed on

10/14/2013
Melissa G
We chose Colin as our photographer for our wedding this summer at the Chicago History Museum and we could not be happier with our pictures and every step of the process working with Colin. Colin has an amazing eye for the most beautiful shots and we were so impressed with how he was able to capture different moments. We were thrilled with how many pictures we had to choose from and how we loved each of them. Honestly, the hardest part was choosing which ones to include in our book and to frame. Not only is Colin an extremely skilled artist, he was very easy to work with. From the early planning stages to the days leading up to the wedding Colin was quick to respond to questions and always very helpful. The day of the wedding, Colin was very organized in helping us to coordinate taking pictures at multiple city locations and in being able to coordinate a large bridal party in making the pictures look polished but still natural. Since our wedding, I have recommended Colin to my friends that are in the process of planning a wedding and would highly recommend him to anyone looking for a wedding photographer.
---
AWESOME!
Reviewed on

1/17/2013
Lindsey T
We were looking for a photographer that was creative and could capture the type of wedding pictures we wanted. We needed someone who knew the great spots in Chicago to capture the essence of the city. Colin was our man. He was wonderful to work with and really tried to listen and understand our needs. Plus he was fun to hang out with. (I probably hung out with him more then my own husband throughout the night). You will not be disappointed by hiring Colin and his team. They went above and beyond our expectations. I would recommend him a million times over. FANTASTIC
---
The Absolute BEST
Reviewed on

10/29/2010
Angela R
I recently had the opportunity to have Colin Lyons as a photographer for my engagement shoot and wedding ceremony/reception. One word describes Colin - the BEST. Colin is the absolute best in all categories. I'll start with the obvious - his photography skills. Colin is a high-end photographer and his work shows it. Colin is creative, is a genius at capturing the emotions/feelings of feelings of the day, knows the perfect details to capture, and does the perfect editing to create photography that is absolutely breathtaking. My husband and I could not be happier with the work that Colin has done for us. We are so lucky to have found him. Secondly is Colin's professionalism. One thing I never realized until the day of my wedding is that you want a photographer who is unobtrusive, works well with your videographer and other vendors, but yet is still able to capture the beauty of the day. Colin excelled at this. I didn't even realize Colin and his assistant were around - but they were everywhere capturing just the right shots. Colin knows how to work with vendors to ensure he does not interfer with the video footage, and he knows how to allow you those special times with your guests without being 'in your face'. Colin lets you just do your thing and captures that in amazing photography. Cost - you know you get what you pay for, right? That being said, sure - Colin does cost slightly more than the big photography companies such as George Stree, Edward Fox, etc. We had spoken with those companies prior to choosing Colin. Was Colin more expensive - sure, but was it worth it? Hands down it was worth it. There are other photographers in the same league as Colin who are charging 3x, 4x, more than Colin's fees. Colin has an extremely fair price for the quality of the photographer that he is. He is a high-end photographer with fair prices. All of the above are reasons why I recommend Colin. He truely is the absolute best. On top of all of this, I want to speak about Colin as a person. I did not know Colin prior to choosing him for my wedding photographer. Through our meetings with him, then engagement shoot, and finally our wedding - I had the pleasure of getting to know Colin as an 'individual'. What an incredible, genuine, honest, thoughtful, and just all around nice guy. It was SO nice working with Colin. He made us feel comfortable, and it like we were hanging out with a friend. Not only that, Colin was the man of many trades at my wedding. He was the 'dj' in our limo rides, gave directions when the limo took a wrong turn, stood by me (the bride) when my wedding party got busy to ensure I was not left alone. He is an absolute gem. I HIGHLY recommend Colin as a photographer for your wedding or any special occasion. He truely is the absolute BEST in every category.
---
Colin is the best!!
Reviewed on

2/03/2015
Autumn E
First of all, from the very beginning he has been super easy and flexible to work with. He is professional and quick to respond to emails and texts. We first met him in the city to discuss his style, what we wanted, etc. We loved him right away because he wasn't pushy about upgrading packages/signing a contract and didn't seem to "solicit" his company like some vendors do. He was also very flexible in finding a deal that worked for both of us. We obviously loved his portfolio and loved him after meeting with him so we signed our contract shortly after that meeting. We then scheduled our engagement session, which my fiance was less than thrilled to do. Colin was awesome though at just capturing moments and not making the session awkward. Once we got those pictures back we were even more excited that we chose Colin because our pictures were beautiful!! We were so happy we did the session also because we got to know him before our wedding day and really see what his style was like. Then came our special day. I had a very tight schedule since we had a church service on a friday and did not do a first look beforehand, and I also didn't have a day-of planner. However, we had a skype meeting a few days before and talked about important items that I wanted to make sure were captured. Colin was very organized and direct with the wedding party when he needed to be to make sure we stayed within our time frame and to make sure we didn't miss anything that was important to us. He made the day run very smoothly! Finally, came the day when he sent us our pictures. WOW. We were blown away by how amazing his work is. I could look at our pictures everyday..if I had the time to look at 2,000 pictures everyday.. because he captures EVERYTHING even when you think something was missed! If I could describe Colin in a few words I would say: chill, fun, organized, and bestphotographerever. Definitely go with Colin Lyons Photography!
---
BEST & most TALENTED Wedding Photographer!
Reviewed on

12/07/2014
Maria R
My now husband and I knew that the wedding photographer was our top priority for our wedding so we met with several photographers. Upon meeting Colin and seeing his work, our decision was easy. He is truly a talented photographer who is a joy to work with and very professional in all his interactions. He takes photos unlike anyone else - he is artistic, polished, adventurous, and listens to his clients' visions and ideas. He is absolutely AMAZING. I continue to enjoy looking at my wedding photos and I feel like I'm there again on that very special day. He captures the moments and the personalities and has an incredible eye for beauty and artistry that you won't find with anyone else. Of all the wonderful, beautiful parts of my wedding day, the thing that stands out the most is the AMAZING work that Colin did. From the candids to the formal shots and the photo booth shots, Colin was the BEST! Other than saying "yes" to my husband, choosing Colin was the best decision I made for my wedding! I truly believe Colin is the BEST photographer out there!
---
Colin Lyons photo booth
Reviewed on

11/14/2014
Marry M
I am the mom of the groom. This is my first review and I could think of a better first review. Colin was amazing, sweet, nice and completely accommodating! It's so nice to find people like him. The photo booth!!!!! Oh where do I begin. One of the highlights of the wedding for sure. I have never received so many emails telling me how much they loved his concept of a photo booth. Amazing! I loved that you could download the pics to your email immediately. It was a BLAST. I completely recommend him.
---
Speechless!!
Reviewed on

10/27/2014
Kelly L
First let me say i'm a typical guy and I hate posing for pictures until I met Colin. He made our engagement shoot and wedding day so much that I actually had a great time!! He knows great little spots to take pictures at and captures you in truly candid moments, we never felt overly staged or cheesy. His process is very organic and he lets you make the moments you want to remember. His candid shots and great eye for detail made everything from the ceremony to the reception photos perfect. In looking through all the photos I never had a moment where I said "oh I wish I had gotten a picture of x." Colin really takes the time to get to you know and he makes it feel like you are out with a friend taking pictures which leaves you at ease. The best thing I have to say is that Colin knows when to stop taking photos and allows you to just enjoy your moment, which makes the event even more unforgetable.
---
CZ Bride
Reviewed on

10/26/2014
Christin P
We couldn't be a bigger fan of Colin Lyons as both a person and a photographer. He was one of the first calls I made after getting engaged and choosing a date. He had done three of my friends weddings and I couldn't imagine not having him at ours. He is a professional but also a friend throughout the process, which was important to me. Photographers can be one of the largest expenses of a wedding and you want to be sure that your day is captured in the way you imagined. Colin did more than that, he added to the day. He really listened to the vision that we wanted for our wedding and photographed us in a way that truly captured our personalities. That may seem like a given, but we never got engagement photos done, and Colin never met my husband until the day of our wedding. So he didn't really get to know my husband well until the day of our wedding. Colin met me a couple of times to discuss prepping for the wedding, but never met my husband. You'd never know that by the way he conducted himself the day of our wedding. He didn't need any direction the day of the wedding, he came right in and got to work. As the bride, the last thing you want to do is worry about giving everyone direction, especially the photographer. And yes, we did have a planner, but that's still only 1 person. Many times the photographer is in a position where they act like that planner and make sure the day is moving along at the proper pace. Also, we got married at the American Club and I had no idea where to take pictures. Colin scouted the area and found the perfect spot by lake Michigan which captured the navy in the bridesmaid dresses and was the perfect blue backdrop for our photos. I thought we'd be on a golf course taking photos (I wasn't crazy about that idea) and Colin went above and beyond and found a place offsite that was absolutely beyond perfect. We couldn't be bigger fans of Colin Lyons and his assistant photographers. They were beyond just wedding photographers, extremely easy to work with and did the best job of capturing pictures in an extremely quick fashion. I never felt like I was pulled away from my guests just to take pictures. I felt like he only added to the day and can't even imagine not having him as our photographer. I know that he mainly does weddings, but guess what Colin...you're definitely doing our family photos, holiday cards, etc. I will NEVER use anyone else. Colin Lyons is absolutely the best photographer in Chicago. He's energetic, charismatic, professional, amazing at his job and truly an all-around awesome person. Colin is the best of the best and deserves all the praise that comes his way!
---
Best vendor ever!
Reviewed on

9/14/2014
Whitney P
If I had to recommend one wedding vendor that people must use, it would be Colin Lyons! He captured our wedding perfectly and was so much fun to work with. Colin captured every small moment and detail of the day, even the fleeting ones that lasted only a second. My wife had tons of picture requests to get throughout the night and Colin got them all. Colin is clearly passionate about his work and has so much fun doing his job. He made us comfortable throughout the day and made it easy to get such amazing wedding shots. On top of that, his experience shines through in his suggestions, his ability to keep the day moving, and obviously the pictures! Colin even went the extra mile and pushed our trolley driver to make one more stop to snap some incredible pictures. I've had multiple friends and guests tell me the pictures really captured the emotion of the day. Another even said they wished their photographer was as good as him!!! We met with Colin multiple times before the wedding and always felt like we were hanging out with a friend. He makes you comfortable and takes your ideas seriously, even the strange ones, and offers his suggestions. We never felt rushed or pushed to do anything we didn't want. On top of that Colin put in extra time during our engagement shoot (also amazing), all our meetings, and the day of. He's also the most responsive vendor we had, responding same day to most e-mails. Long story short, USE COLIN!!!!
---
Best photographer
Reviewed on

9/10/2014
christina y
Colin is the best photographer you can get. I still can't stop looking at my wedding pictures and showing them to family and friends because I love them so much!
---
Colin is amazing
Reviewed on

9/06/2014
Jenny S
Colin was such a pleasure to work with for our 7.3 wedding. He is personable and just a great guy to have around. Our engagement shoot was a blast he had some truly amazing shots and ideas. The whole process was great, he had excellent communication and he reviewed details prior to our wedding. On our wedding day he truly captured the moments, we had his photobooth and 2 photographers. Colin captured the life and the feel of our day. The photos are incredible. We are very pleased, and highly recommend him :)
---
Everybody Loved Them!!!
Reviewed on

9/03/2014
Ashley M
Colin and Adam worked our wedding and by the end of the evening, it was like we had been lifelong friends! All our guests complimented us on our selection even before they saw the final product, which was nothing short of amazing!!! One of my bridesmaids even tried to snag them up for her upcoming wedding, but unfortunately these guys book up fast...so don't wait! Colin and Adam were a pleasure to work with! The last thing a bride wants to do at her wedding is worry. Colin wasn't just a photographer that day...he could have been a bridesmaid the way he jumped at my every request! From getting me a glass of water to sparing a minute to share a dance with me! Did I mention the photo booth!?! I have guests still calling me for Colin's info! The quality of the pictures from the booth were amazing! EVERYONE looked amazing in that lighting and the set-up was like no other! Guests had control over the camera with a fun little remote and the Groom and I were sent the photo booth pictures just days after the wedding! You wouldn't believe the craziness that takes place at that booth! Needless to say, there were a lot of Colin's photo booth pictures used as Facebook profile pictures that week! So you are probably thinking, well that's all great but how did the pictures turn out?!? That's where Colin Lyons Wedding Photography really shines! They captured every little moment! The passing of a glance or the sharing of a kiss. Every picture is better than the last! 7 months later and the compliments are still pouring in! Colin is reasonable, responsive, and very talented at what he does! Thanks Colin!!! "Cheers" :)
---
Amazing photographer!
Reviewed on

8/14/2014
Patricia O
Looking back on our very short but very special wedding day, my husband and I can't ask for a better photographer than Colin Lyons. He's energetic, creative, professional with a laid back personality which is a very welcoming sight when you're stressing about every little detail that goes on in wedding planning. Both our wedding and engagement photos are just filled with life, they have this little bit of extra magic that other wedding photographers seem to lack. On our wedding day, he made sure to take photos of our friends and family and every special moment that made our big day unforgettable. He also set up a photo booth filed with props and professional lighting which was one of the highlights of the evening. He's very professional from promptly answering emails to mailing hard disk copies to us. It rained on our first engagement shoot but he agreed to set up another daytime shoot for us!! Colin knows Chicago and its beautiful architecture which makes for a beautiful and romantic backdrop for engagement photos. Wedding photos are priceless and it's something you shouldn't overlook, I highly recommend Colin Lyons!!!!
---
The Best Photos
Reviewed on

8/14/2014
Amanda P
My husband and I were looking for someone who would take great wedding pictures, but ALSO creative pictures that weren't like everyone else's. We knew that we wanted a certain vibe, Colin got what we were looking for perfectly. He took pictures that were unusual while still romantic; the perfect combination. Also, things didn't go exactly as planned, per usual with weddings, we were running out of time and had to eliminate one of our locations and change another. Colin was on top of it. We didn't have to worry at all, he took care of directions, the driver, timing, everything. The shots that he got were wonderful and captured the evening perfectly!
---
The Start of the Best Times of Our Lives
Reviewed on

7/18/2014
Tony and I got our engagement photos done by Colin and were extremely nervous to start but Colin truly made us feel so comfortable taking pictures all around the city of Chicago - the places where we met and fell in love, solidifying our memories with absolutely amazing photos! With an extremely quick return on getting our pictures back to start our Save the Dates and wedding site, Tony and I were blown away at how he turned our wedding memories and plans into professional, artsy and iconic photos to keep for a lifetime. Honestly the best professional and photographer I've ever worked with, and I plan events for a living. Hands down I will utilize Colin for every event I am able!!
---
Unbelievably talented photographer - the best!
Reviewed on

7/18/2014
kate m
Having heard several wedding industry people rave about Colin, we knew we couldn't go wrong and feel so fortunate that we got the chance to work with him. My jaw dropped when I saw both our engagement shoot and our wedding photos. We get countless compliments on our beautiful pictures and it was definitely the best money spent on our entire wedding. Colin and his assistant Christine were both such a pleasure to be with and worked very hard to achieve phenomenal pictures. We really couldn't be any happier with his services and have the most gorgeous memories on film thanks to him.
---
Chicago's Best!
Reviewed on

6/12/2014
Colin was hands-down one of our favorite wedding vendors to work with. Our initial meeting went so well that we decided we didn't need to meet with any other photographers and we booked him soon after. Colin is extremely personable and professional. He responds promptly to all of your emails and offers an opinion when you ask him for advice, something many wedding vendors shy away from doing for fear of disagreement. Further, his photos are absolutely stunning- a reflection of his talent and passion for photography. We have received so many compliments and often hear how the photos look like they belong in a magazine. His style is so fresh and unique. He scouted our wedding location ahead of time and found some beautiful and interesting settings. This was also helpful because it was the middle of March and helped save time and keep us warm since he had a game plan ready to go. For our engagement shoot earlier in the year, we were equally impressed. He knows the city so well and when we requested an urban vibe for our shoot, he knew the perfect spots to take us to around the loop. He truly knows how to capture beauty in the most ordinary of places. On the day of our wedding, we spent more time with Colin and his assistant Christie (also fabulous!) then we did with our own families-- not a bad thing since they were a lot of fun to hang out with! Oh and can't forget to mention the photo studio. Our guests loved it and had never seen anything like it before. He has iPads set up so you can immediately view and email yourself your favorite pics. So much better than those photo strips! I remember at one point thinking all of our guests had left our wedding early, only to find out that everyone was in the foyer waiting in line for their turn in the photo studio! Choose Colin and you won't be disappointed. Highly recommend!!
---
Striking Photographs with a Personal Touch
Reviewed on

3/09/2014
Colin and his team were absolutely fantastic and we are extremely glad that we chose him to shoot our wedding. He is incredibly professional, courteous, flexible and above all,our wedding photos continue to draw compliments from everyone. On multiple occasions, viewers of my wedding photos bring up phrases like "magazine quality". Here are few of the reasons that made hiring Colin one the best decisions we made: -- Colin and his team are incredibly flexible. We had a Mehndi/Henna event the day before the wedding. Due to a contractual typo, the Henna artists showed up 2 hours late to the event. Colin was more than understanding of the situation and stayed an extra two hours with no issues. --Colin and his team are extremely organized. We were worried about how long taking official family portraits the day of the wedding was going to take. However, Colin had a well organized setup and layout and he shuttled all family members through in a timely, and friendly fashion. The location he scouted prior resulted in amazing family photographs. --Colin understood how best to capture the crucial moments of the wedding. After dinner was over and the main dances were finished, he pulled my wife and I aside and conducted an impromptu photo session of just the two in various locations of the wedding event venue. These are some of the best photos for the entire wedding and help us remember that first and foremost this event was about my wife and I.
---
Awesome photographer!
Reviewed on

1/29/2014
Patricia C
When searching for a photographer, my husband and I knew that we wanted someone who was experienced and reasonably priced but who also had a fresh, unique style. We definitely found all of this in Coln Lyons Photography. We were married in Geneva but had to plan from our home in Denver. Colin made our lives so much easier by being willing to meet via Skype on multiple occasions and always promptly responding to my texts and emails ...even the day after Christmas! He is truly committed and passionate about what he does. We had an absolute blast with Colin and his team at the wedding. They added so much fun to our preparation. Although I have not received my pictures yet, I am confident that they captured some special and possibly hilarious/strange moments. Colin did a great job wrangling up and organizing my family for formal pictures and my guests loved interacting with him and his crew on the dance floor. They even took us outside for a special, intimate, post-vows shoot that I will never forget. The photo booth is one thing that we feel sets Colin Lyons Photography apart. It wasn't the cheesy, overdone photo booth. It was incredibly professional and unique. My guests could be heard roaring with laughter as they gathered together to take what was often not quite the image they were expecting. Theses pictures were sent instantly to each person's email and I can't stop looking at them. They are so seriously fun and capture the reception experience perfectly. We grew to really enjoy Colin in just one evening. We were thankful for his dedication and vision and we would definitely recommend his company to anyone.
---
Colin Lyons is the best!!!
Reviewed on

10/08/2013
kelly m
My husband and I just got married this past weekend and I just had to get on and review Colin and his team right away! From the first time we met Colin we knew that he was a talented photographer but after our engagement shoot we were raving about him to everyone that we knew. Once our special day came Colin came through for us in so many different ways. Colin and his team captured every special moment through out the day. He is not only a phenomenal photographer but he is a wonderful person. Everyone loved him and commented to us how lucky we were to have him at our wedding. We highly recommend Colin and his team to anyone getting married.
---
Just what I wanted: a photographer who knew Chicago
Reviewed on

9/02/2013
Stephanie W
We searched many photographers websites for our wedding at the Art Institute of Chicago. Most of these sites caught our eye for being creative, cute, amusing and presented portfolios of beautiful wedding photos. Colin Lyon's web site was one that immediately caught our attention and we liked his quick response time. We were surprised at how many photographers never responded back (a RED flag folks). The building of a relationship with your photographer is paramount for a wedding and Colin was fantastic at getting to know what we wanted for pictures. As a amateur photographer, I had many criterions for our photos and Colin was able to deliver on it all. It was critical to find a photographer familiar with Chicago to get the logistics nailed down. You only get one shot at great wedding photos and Colin succeeded in doing so for ours. We thought Colin Lyon's prices were moderate, but the pictures were magnificent and more importantly we were completely satisfied at his results. Paul and Stephanie
---
Stop Looking Now....Colin is a sure thing!
Reviewed on

8/01/2013
Gina O
We worked with Colin this past November and are thrilled with how the pictures turned out! I got his name from a friend who had used him months prior and after meeting him, knew it was a match. I have a fairly large outspoken family so I needed someone who would be able to manage the crowd and not be overwhelmed in the process. Colin was perfect and remained calm and in control the entire day which allowed me to focus on being in the moment. He was diligent about making sure we got the "picture list" taken care of but more importantly he captured so many real moments and emotions throughout the day. He is truly one of the best and in the end we could not be happier with the pictures. We literally have soooo many great options (about 1,000 pictures) and now my husband gives me hard time about how many framed pictures we have in the condo from our wedding. I think it's a good problem to have I've also received a ton of compliments on our pictures from friends and family over the past few months. Colin in one of the best out there so I would not hesitate to book him if he's available. His laid back personality will keep you calm and relaxed during your busy day and trust me you will be very impressed with the end result! PS. I was also very happy with our engagement shoot which captured a bunch of fun city shots. And it allowed us the chance to get to know Colin a little better. I recommend doing this as well and Colin knows of a ton of great spots!
---
Amazing!
Reviewed on

7/29/2013
Geetha K
Out of all of my wedding vendors, I would have to say using Colin as our wedding photographer was one of the best choices we ever made. He is truly amazing at what he does. He has a unique perspective and manages to capture every moment so gracefully. We could not have been happier with our engagement photo shoot and now our wedding pictures. He is so easy to work with, and totally understands what his clients want. To be frank, I didn't even know what I wanted until I saw the pictures he gave us from our Engagement shoot. He doesn't just take the picture as is; he thinks about everything - the surrounding, the lighting, the scenery, and makes each picture unique in its own way. He is extremely talented and it definitely shows. I never thought he could capture so many great moments between me and husband (who are not the most photogenic people in the world), but he absolutely did! We have over a thousand pictures now, that are all amazing. We had a very traditional Indian wedding, and he and his assistant literally caught all the important steps in the ceremony and stayed on top of everything from beginning to end. I cannot stress how happy you will be if you considered Colin for your wedding.
---
Couldn't be happier!
Reviewed on

7/26/2013
kimberly e
Choosing Colin was the best decision! He was great to work with. He always responded to emails promptly (which is surprisingly very important when planning a wedding) and he was so calm and reassuring when we met the week of the wedding to make a final game plan. We were married in October and we did not have a beautiful fall day. It was overcast, cold and rainy the entire day…but you wouldn't know that from our pictures! It looks like we had a perfect day! We had a plan A and a plan B and Colin had extra umbrellas for the entire bridal party…since someone (MOB) left them at the hotel. Colin was professional and efficient but most of all, he was fun! And his pictures were amazing! Colin stepped in to button my dress since I had actual buttons on my dress and the matron of honor was struggling! He set up a do-it-yourself photo area in the foyer of our ballroom which everyone loved! He even took pictures with my mom which are so cute! I couldn't be happier.
---
Exceeding Expectations, Engagement Photos
Reviewed on

7/25/2013
paula j
Who knew engagement photos would be so much fun!!!! Colin is the BEST!!!! I don't know where to start! We found Colin on the internet and after reading rav reviews and loving his photography, we scheduled a meeting. I'd like to point out that he was the only one who took the time to actually call me after I emailed him. He was very prompt in his replies throughout the entire process, sadly that is something that is not very common in the industry! During our 1st meeting we hired him on the spot for engagement and wedding photography and canceled our other appointments with other photogs. It was clear Colin was the photographer for us. His personality clicked with ours right away. But on to the actual engagement photos... the whole day was sooo FUN and carefree while Colin took care of everything. He made being in front of a camera so comfortable and actually enjoyable! Colin had great ideas for backgrounds and made it so enjoyable!!! He rolled with any idea we had and never shot anything down. He even found the perfect park that we could bring our dogs to because we wanted to incorporate them into some of our pictures. We had some other special interests that reflect our interests and us as a couple(ie a photo shoot with a car, pictures at a movie theater) and Colin made it so easy, anything we wanted he went with! I never felt rushed or that we were on any sort of time crunch. We actually got way more than I ever thought we would. So many different scenes and ideas that I could not wait to get the pictures back!! Not only will my fiance and I have these wonderful pictures to remember the day but more importantly we will always remember the amazing day we had creating them with Colin!
---
Send Message