Home

Columbus Bride & Groom
About this Vendor
FREE HELP Let us point you in the right direction
Columbus' #1 wedding resource center with expert guidance to help you in every part of the wedding planning journey. We will help match you to the perfect venue, cake, DJ, Florist, photographer, etc. We offer everything and anything related to weddings. A DIY Wedding Resource Center, our Savvy Bride Wedding Guide, The Wedding Experience, Wedding Resale Markets, Wedding Day Assistants, Vendor Referrals, and now a Wedding Gift Boutique. We are here to help and many of our services are free.
Details
Day-Of Coordination, Full Service Wedding Planning
Reviewed on

5/09/2017
Debbie L
I am so glad I called Jamie of Columbus Bride and Groom to help me with my daughter's wedding. She and her staff are so friendly, helpful and quick to respond to all my wedding questions! Bonnie and her team set-up our entire wedding reception. Bonnie did a great job in making... Read More sure that all the details were flawlessly covered, she is extremely organized and very creative! When I walked into the reception hall, it was beautiful and I was able to enjoy the evening. Thank you so much! If you are looking for someone to help you with your wedding, I highly recommend Columbus Bride & Groom!
---
Reviewed on

11/02/2016
Leslie E
I used Columbus Bride and Groom's Day of Coordination services for my wedding and they were excellent!! Bonnie and her team did such an amazing job at my wedding! They came to our rehearsal and helped us figure out the lineup and how everyone would walk down the aisle! We made... Read More a task list for Bonnie and her team the day of the wedding and they accomplished all the tasks and were there to help with any last minute details. They helped decorate the tables, put up decorations for our photo booth area, they set out all our favors and place cards, decorated the tables for the cocktail hour and made sure the wedding and reception ran smoothly!!! We really appreciated their help! They were great and so easy to work with. Bonnie was very responsive to emails and she was very organized! Bonnie was also very friendly and she was easy to talk to! I would highly recommend them to anyone who is planning a wedding and needs some extra help!!! I couldn't have done it all without their help!
---
Reviewed on

5/26/2015
Michelle C
Columbus Bride and Groom was an absolute pleasure to work with. I used their services for day-of coordination only. I really enjoyed my initial meeting with Olivia, and was very impressed by her questions about missing pieces of my schedule. Olivia and intern Rachel followed my... Read More day-of timeline perfectly, and consulted me before making any decisions which were unclear. Olivia reached out via text a few days before the wedding, and it felt great knowing she was checking in. I would highly recommend their services; they did so much behind the scenes, and our wedding would not have been possible without them!!
---
Reviewed on

10/18/2017
Erica R
My husband and I decided early on that we did not need a full-on wedding planner, but with all of the DIY projects we did, we knew we needed someone to assist us on the day of. We are SO thankful that we found the Columbus B&G wedding day-of assistants. Kenda was our lead... Read More assistant and she did such a fantastic job. Without her help, our day would not have gone as planned. My husband and I were able to remain calm during the day of festivities because we knew Kenda was there taking care of everything for us! On top of all that, it was a great value to eliminate the stress and running around we would have had to do ourselves otherwise. We would definitely recommend Columbus B&G and specifically Kenda for your day-of assisting needs!!
---
Reviewed on

9/22/2017
Danielle S
We hired Bonnie for our wedding day assistant and it was probably the best choice we made! She helped so much with coordinating and making sure everything went smoothly. She also did a good job when things did not go as planned and made sure I didn't know or stress about a... Read More thing. I would highly recommend their services! It's very helpful.
---
Reviewed on

9/21/2017
Kathleen R
Columbus Bride and Groom was a must have for my wedding day coordination. Ashly was terrific in keeping the vendors and our family and friends organized and on task while decorating the venue. She was able to understand my vision for the day and made sure it happened. I can't... Read More say enough how I appreciate her and Jamie for helping with the decorating. Ashly coordinated with vendors to keep wedding day time-lines, she tracked down the wedding party and family, brought me and my husband a snack after the ceremony, and calmed our nerves. They can recommend vendors and other resources to make the wedding day less stressful. I highly recommend CBG for their day of wedding coordination services it was money well spent. Thanks again CBG!
---
Reviewed on

5/16/2017
Kristine G
They have a lot of vendor information to share with couples who are getting married. I highly suggest checking them out. It makes looking for vendors less stressful.
---
Couldn't of done it without them!
Reviewed on

12/11/2015
Brittany L
They were extremely helpful in the planning, and taking the stress out of the day. From setting up the entire reception, to even texting and snapping pics of random things you forget to look at during the busy day!
---
loved these ladies!!
Reviewed on

10/22/2015
barbara s
i loved working with these ladies!! they helped us out in the beginning of our planning and i recommend them to anyone who is getting married.
---
Made the day!
Reviewed on

8/13/2012
Lara B
I used Lauren Lawson from Above and Beyond which is the day of coordination part of the Devoted to Details company. Lauren and her team did a fabulous job of making my wedding day everything I wanted it to be! Lauren was incredibly detailed and organized. She kept me on task... Read More throughout the planning process and honestly, without her I might not have gotten it all done! On that day, she was right there every step of the way and I felt like I had nothing at all to do but enjoy my day. They took such good care of me and my groom. I cannot say enough good things about Lauren, Rita and the entire staff!
---
Devoted To Details
Reviewed on

12/05/2011
Katherine W
What a pleasure it was working with the Devoted To Details staff last summer. I can't tell you how many people in our wedding party commented on how organized and detailed the Devoted To Details staff was! They are so organized and friendly. They keep you in the loop of every... Read More possible detail you can imagine. They create a timeline for your entire wedding weekend and not a detail is left out. They really were such a gigantic help in our wedding planning process and truly we would not have had such a successful event had we not hired them. I am forever grateful to them. Organized, kind, and fun. Just really spectacular people to work with. I would recommend them to everyone! Also, when I told the band manager that we were working with Devoted to Details, she was so excited and relieved because she said that she has had so many wonderful experiences working with them. Thanks again Devoted to Details!!
---
Incredible Wedding Planner/Coordinator
Reviewed on

11/03/2011
Rebecca F
Jamie Rapavy, Owner and Wedding Planner/Coordinator of Devoted to Details is simply amazing! We hired Jamie and her staff to help us plan our daughter's September 10th wedding for two primary reasons. First, weddings have gotten to be such "Big Business" with so many venders... Read More and venues that we truly felt overwelhmed and in need of some professional advice and guideance in the process. Secondly, on the wedding day, we all just wanted to truly enjoy the day and not worry literally about all the "details". Jamie, not only addressed these concerns but gave us so much more!! Jamie was always available to us and provided an enormous amount of information and support. She never made us feel rushed during any of our appointments and instead made us feel like we were the only wedding she was managing. She provided assistance with the major things like selection of venders to the smallest items like floor charts. She brought in other experts at appropriate times and was so good natured about everything we through in her path. For example, she even ran rehearsal when we learned the clergy would not be present. I can't imagine going through this process without Jamie. Our daughter and her new husband made it a very heartfelt, touching and memorable moment because of their love for one another but the event itself was more beautiful, romantic and enchanting than we could have imagined because of Jamie's assistance. We give Jamie and Devoted to Details our highest praise and without a single reservation recommend them to you for your wedding or any other event. Respectfully Submitted, Becky allowed to be "Mother-of-the-Bride"!"
---
Could not have done this with them!!
Reviewed on

11/01/2011
Nikki S
For my September 2011 wedding we hired Devoted to Details as our weekend wedding planner (aka Above and Beyond weddings) The team of Lauren and Rita could not have done a better job! They did ten times more than we thought they would, ther are extemley organized, returned every... Read More email within hours, dealt with any issue that came up during the wedding day with complete ease, helped us with any questions we had during our planning, arranged all of our decor at the recpetion hall, made helpful suggestions, calmed my nerves and just worked their magic. I could NOT have done this with out them and I would recommend that you give these ladies a call!
---
Thank You!!!
Reviewed on

3/08/2011
Cara A
Jamie, Lauren and their team were absolutely wonderful! I couldn't thank them enough for everything they have done for us. From the smallest to the largest request, they made it happen. I never felt more taken care of in what can sometimes be a very stressfull day. It was... Read More amazing and I accredit them for that. My husband and I and our entire family could not have been more pleased with the amount of help and attention we had on our wedding day. If you are in need of someone fabulous to pull together the most important day of your life Jamie Rapavy is your lady. Thank you!!!
---
Enjoy your wedding!
Reviewed on

11/19/2010
Katie C
I can't say enough wonderful things about Jamie and her crew! I originally didn't think that I would need a coordinator but I am so thankful that we hired Devoted to Details. I was able to step back two weeks before the wedding and just enjoy everything that was happening.... Read More Tionna and Rita contacted all of my vendors and made sure everyone was on the same page, helped my bridal party know where to be and when, made sure that everything was where it needed to be before the wedding and that everyone had been paid, took care of our gifts, flutes, license... everything on my day of to-do list was taken care of by them! It was so nice to not have to delegate things to family members and my mom and I were able to enjoy a cup of coffee the morning of the wedding. I couldn't believe how stress-free the day was! They set themselves apart from our other vendors because it was obvious that they cared about us and wanted to get to know us before we even talked about wedding details. We definitely felt comfortable handing over responsibilities to them! You will not regret inviting DTD to help with your wedding, my husband and I both agree they were more than worth it!
---
Meet The Owner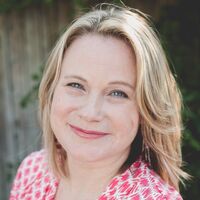 Jamie M Rapavy
I went to school in Miami FL for hospitality management. I worked managing many restaurants, hotels, and country clubs and was brought to Ohio to run a restaurant and banquet facility that had the ability to do 4 weddings in the afternoon and also in the evening. This gave me a taste for the wedding industry. Once we adopted our first baby I decided to work from home and opened my first wedding planning company in 2001. Since then I have opened 2 other wedding companies one being Columbus Bride & Groom which is an awesome resource that provides many free items to the DIY brides!