Home

Columbus Traveling Beauty Team- Bridal Specialist!
About this Vendor
Bringing the beauty to YOU!!
Relax and leave your wedding day beauty to the professionals! The multi-award winning team of Columbus Traveling Beauty Team travels throughout Ohio to help you with hairstyling, hair extensions, and makeup (both Airbrush & Traditional), along with lashes. Our all licensed team of professionals have a minimum of 7 years experience in the field, while all working within a licensed salon. We love to help make people look and feel their best. Not only on their wedding day, but can help out before and after.
Details
Beauty Group Bookings, Hair + Makeup Trials Available, Hair Stylists, Airbrushed Makeup, Eyelash Extensions, Makeup, Makeup Artists, On-Site Hair + Makeup, Waxing, Beauty



Contact Info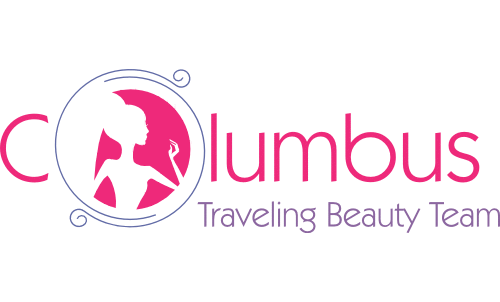 Absolutly Recommend!
Reviewed on

4/17/2015
Jennifer S
I had the best experience working with Chris, Jess and Nicole on my wedding day! They arrived to my house, set everything up and got to work on me, three bridesmaids and the moms. I found them on the knot and besides the convenience of having them come to you on the day, I was... Read More interested in tattoo cover up. I had some tattoos on my back that would be visible with my dress and my mom really preferred that I got them covered. Chris did a beautiful job and the make up they used was so great. Didn't come off on my dress at all! In fact my husband actually had to scrub it off the next day. The makeup by Chris and Nicole on me and the ladies was so beautiful and held up great all day. Jess did an absolutely amazing job on our hair too! The real value was just not having to worry about anything that morning and knowing that we would get beautiful results. I would definitely recommend them!
---
awesome!
Reviewed on

5/11/2015
Samantha C
Columbus Traveling Beauty Team did an absolute amazing job! Christine and Faith did the makeup for me and my bridal party and not only did they make us look fabulous, they were fun to hang out and chat with as well!
---
Amazing quality and traveled to my wedding!
Reviewed on

11/03/2014
Sara S
Chris and Jess did an amazing job! They did my hair and my maid of honor. They also did hair for 5 bridesmaids, 1 flower girl, 2 moms, and myself! They traveled to my wedding, 1.5hours from Columbus. I decided to do a "trash the dress" session the next day and Jess even came... Read More back to do my hair and makeup! Columbus Traveling Beauty Team was amazing! I would recommend them to anyone!
---
Reviewed on

12/26/2017
Angela T
Found Christine online, and I took a risk with her and came out very good. Christine was very responsive throughout my planning process. I live in Boston and was planning for a wedding that would take place in Powell, Ohio. She came to my front door promptly at 6am to make sure... Read More that I was ready for my special day. The makeup and hair stayed all day, especially the hair! I felt secured moving around with the bun staying tightly secured. She was very friendly too. Thank you, Christine for not letting me down.
---
Reviewed on

5/20/2017
Christine P
Columbus Traveling Beauty Team did a phenomenal job on my hair/makeup for myself and my Bridal party. They were professional, courteous, prompt, very detailed, and so much fun. They mad my MOH, my Mother and my Mother in Law feel so special and beautiful. The trial run was... Read More also a wonderful experience and I highly recommend that service as well. They came to my hotel, brought everything with them and did such an amazing job. You don't need to look anywhere else but Columbus Traveling Beauty Team! These are the ladies you want for your big day!!
---
Reviewed on

11/06/2016
Yaniny Valeska W
I would highly recommend Christine and her team. She did an amazing job on my hair and make up. Christine did exactly what I envisioned for myself Her team also did a wonderful job on my bridesmaids. Thank you soooo much Christine
---
Reviewed on

11/03/2016
Amber S
For those of you on fence about spending your dough on this service, I can promose you, its worth every penny and then some! Your pictures will last forever and you want to look good and feel good on your big day! Literally, everything can go wrong but as long as you feel... Read More beautiful, youll be able to handle it. All of my bridesmaods were very happy with their hair and one of my bridesmaids are now using one of these ladies as her personal stylist! Let these ladies bring the beauty to you!
---
Reviewed on

10/31/2016
Melissa H
I would highly suggest Christine and her team! They drove to my venue, which made my morning stress free. And they did an awesome job - the moms, my bridesmaids and myself looked amazing! Christine was an absolute pleasure to work with!
---
Reviewed on

9/19/2016
Julie K
Christine and her team did a wonderful job!! They came to us with all their stuff and really made it easy on us that morning! My hair and makeup looked amazing and she even covered two scars on my back! It was wonderful!
---
Reviewed on

8/23/2016
Lauren G
The beauty team was quite later than planned putting us behind schedule, but everyone's hair and makeup looked flawless! They did a really good job at matching the hairstyles in pictures the girls showed them.
---
Reviewed on

8/21/2016
Tiffany F
Christine is AMAZING. She's so talented at what she does, and made me feel at ease when my wedding day jitters kicked in. She has a talent at enhancing and illuminating natural beauty. One of my bridesmaids who recently got married liked her makeup done by Christine better than... Read More her own wedding day makeup! I highly, highly recommend using Columbus Traveling Beauty Team.
---
Reviewed on

8/16/2016
Tim G
Chris and her girls perfomed their special beauty tricks with my daughters wedding. They were great. Very accommodating with the girls. A couple girls were a little unhappy how their hair looked when they were done, no worries, they re-did it like the girls wanted. Tehy were... Read More very professional and dependable!! 5 stars are the best - well I'd give her 6 points. Fantastic!!!
---
Reviewed on

5/01/2016
Renata M
Christine was AWESOME! I had two trials before my wedding (changed my mind about what kind of look I wanted), loved both of them, and looked even better on the day of my wedding (April 2016). Everyone complimented my hair and make-up. And at the end of the night I looked... Read More exactly the same as the beginning! :) Best of all, her price can't be beat. I paid half of what two other salons quoted me. Perfect! Thanks, Chris!
---
Reviewed on

4/07/2016
Rachel W
Chris and Nicole from Columbus Traveling Beauty were amazing! I had them come to my home the morning of the wedding and they did my hair and makeup, my 3 bridesmaid's hair and makeup, and the MOB and MOG's hair and makeup. They did everything in such a timely manner! I did a... Read More trial hair and makeup session with Chris about 2 weeks before and ended up changing my hair about a week before and Chris did an amazing job without having done a trial of the new hair style. Nicole did an awesome job on everyone's makeup. We all looked very natural yet still looked amazing. They really went above and beyond and made what could have been a stressful morning very relaxing and not stressful at all. Choosing Columbus Traveling Beauty Team and having them come to my home the morning of was easily the smartest decision I made! You will not be disappointed!
---
Friendly and professional team!
Reviewed on

11/16/2015
Rachel B
Columbus traveling beauty team did my hair and makeup, as well as my mothers and a couple of my bridesmaids on my wedding day. They came to the hotel that we were getting ready at which was SO convenient! They were on time, friendly, and got everyone's hair and makeup done fast... Read More and efficiently! Chris actually did my hair color and did my makeup and hair trial before my wedding. I got so many compliments on my hair color and style. She and her team are AMAZING. I can't thank you guys enough for making everyone look beautiful that day!
---
Wonderful Hair & Makeup Stylist!
Reviewed on

10/27/2015
Alana N
Not only is Chris Carpenter (owner of CTBT) my regular hair stylist, but she was also my wedding hair and makeup stylist. The moment I got engaged, I knew she would be the perfect choice to do my hair and makeup! I have had my hair and makeup done with Chris several times now... Read More and I turn out looking and feeling beautiful every time! She is very talented with both hair and makeup. My hair is particularly challenging because it is very thick and frizzy and Chris is able to tame the beast every time! :) Not only is Chris a great stylist, she is also a wonderful person. She is very bubbly and is able to talk and laugh with just about anyone. Getting ready for my wedding was such a fun experience, especially with Chris in the room! I love CTBT for many reasons. The prices were very affordable and Chris even was able to give me a free hair & makeup trial. Additionally, she traveled all the way up to Toledo for a very small fee, bringing her bags and bags of goodies with her. She was able to do 3 bridesmaids' hair, 1 bridesmaid's makeup, and my hair and makeup by herself all within about 4 1/2 - 5 hours! And everyone looked fantastic! I needed help securing my veil and since it was easiest to put the dress on first, Chris happily stayed until I was fully dressed and ready, then put my veil in and did a quick makeup touch up as well. I also love that she left me with a little sample container and applicator of my lipstick for retouches throughout the night! I am so happy I chose Chris & CTBT for something as important as my wedding hair and makeup!! I would highly recommend her to everyone!
---
It was great!
Reviewed on

10/06/2015
Rachel C
The ladies at Traveling Columbus Beauty are all very nice and friendly. They arrived at my hotel the day of promptly and got me ready just in time!
---
Fabulous Makeup!
Reviewed on

10/06/2015
Melanie A
I don't normally wear makeup and I feel strange whenever I do. I got the airbrush makeup and it was wonderful. I have moderate redness to my skin and Christine wiped that away without it feeling sticky. It lasted all night as well. After my trial, I went out with girl... Read More friends and actually got compliments on the makeup by another makeup artist. It was absolutely beautiful and Christine was easy to work with.
---
AMAZING - I felt so beautiful
Reviewed on

9/30/2015
Sarah S
The Columbus Traveling Beauty Team can be summed up in one word: Amazing. This team was incredible to work with and delivered the most stunning hair and make up for myself, my bridesmaids and my step-mom, and Mother in law! The ladies were so kind, so much fun! They really took... Read More the time to listen to each girl, what their desires were, and any concerns they had and used that information to give each girl exactly what they (and i) were hoping for! They took whatever time they needed to make sure we felt beautiful, this included covering acne on the face/chest/back, making sure to use the right makeup to avoid allergy issues, styling hair so people weren't self conscious etc. (It's important to mention, they took the time needed, but STILL met the timeline they gave me, so we weren't running to the church last minute!) I cannot express enough how pampered we all felt and how breath taking the results were! As the bride I was given just enough special treatment to make me feel like the bride and center of importance, as I think all brides should feel! Chris and her team made the getting ready experience perfect, and I can honestly say I have never felt more beautiful ( and more beautiful in pictures), than I did after working with this team! In terms of pre work and getting the contract put together and booking this team, they couldn't have made it any easier! Chris was always responsive, helpful, and excited to help make our day special! And the pre-wedding makeup and hair tryout took all the stress and what-if's out of the big day. -- I can't thank the Columbus Traveling Beauty Team enough for your help in getting ready, and making me and my girls feel so beautiful on my wedding day! You were great!
---
Reviewed on

9/06/2015
Maria P
I had the pleasure of working with Chris who is simply amazing, give her a picture of what you want and she will make it happen. I had her do my make-up and hair which was the best decision I made as it was very relaxing and fun. Thank you so much for your amazing work Chris!
---
So fun!
Reviewed on

7/17/2015
Natalie S
We had a big group, about 12 of us who needed hair and/or make-up.It was so convenient for them to come to us at our hotel. All of the girls who came did a great job, and were so much fun! Everyone looked great!
---
Exellent!
Reviewed on

11/01/2014
Collyn W
Christine was amazing for my wedding day. She arrive on time and had my hair and make-up done within no time. I received compliments on both my hair and make up all night. I strongly suggest them for any bride or bridal party!
---
Last minute booking
Reviewed on

10/15/2014
cansas c
I'm a terrible procrastinator and put off booking my makeup artist until literally two weeks before my wedding! But, Christine was great, she squeezed in a trial run before the wedding, and really listened to what I wanted. Very professional and great to work with! :-)
---
Amazing hair experience
Reviewed on

10/08/2014
Meghan D
Chris has been doing my hair extensions for about 1 year and made sure to give me the absolute best service I could find. She gave me the exact look I was wanting as well as making sure to keep my hair healthy. She was able to give me the most hair I've ever had with extensions... Read More and that made my wedding day hair styling incredible (as well as everyday hair styling)! Thanks Chris!
---
Wonderful!
Reviewed on

10/07/2014
Christina S
Had an amazing experience with CTB! Chris was SO easy to work with, very approachable, and always got back with me quickly. I loved having them come to us, it made my day so much less stressful! Not to mention the hair and makeup turned out perfectly! I could not have asked for... Read More more:-)
---
Meet The Owner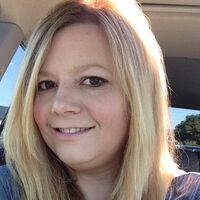 Christine Carpenter
I have been a licensed hairstylist and makeup artist for the last 20+ years. I love helping people look and feel their very best. I found a great group of ladies that feel the same way I do, that make up the best team anyone could ever ask for. Their work meets all of my standards for being the top in the beauty field.