Home

Contrino Travel, Inc.
Details
Destination Weddings, Planning
Contact Info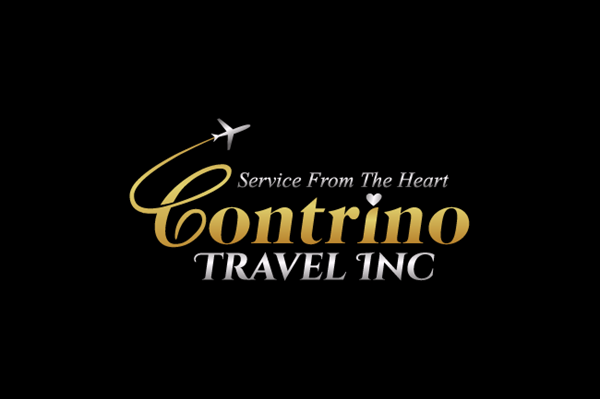 Reviewed on

10/26/2016
Picture perfect professionalism here. We went to Valerie with our hearts set on Aruba - and she LISTENED to all our needs and my wife and I winded up going to Jamaica and could not have been happier!!! Valerie listened to what we wanted, what kind of people were - and found the... Read More perfect spot. She was in constant communication with us up until the day of the trip. She had champagne and cake also waiting for us in the room when we arrived. Plus, shes been in the business forever so she knows what shes doing. When you are dealing with your time and your money its important not to waste it. Go to Contrino Travel and just do it right the first time.
---
Reviewed on

10/23/2016
Frank B
Valarie was absolutely a pleasure to work with! She was patient with all our questions and craziness as we tried to choose between Bali and Hawaii. We ended up going with Bali and her insight/expertise was invaluable to making our honeymoon experience truly special. We plan to... Read More use her services again for a Hawaii trip.
---
Reviewed on

10/02/2016
E T
Amid the stress of wedding planning we'd only booked our flight to Cancun/Riviera Maya with a small inkling of what we wanted (nothing too resort-ish, the opportunity to explore 2+ towns, golf for me, scuba for my bride to be, etc.) A 15 minute talk with Valarie & 2 hours later... Read More she emailed us the perfect itinerary with cheaper rates than we could have found on-line. I'll never not use a travel agency again. Thanks, Valarie!
---
Reviewed on

8/27/2016
Angela C
Valarie helped my husband and I plan the perfect Hawaiian honeymoon. When I reached out to Valarie, I knew very little about the Hawaiian islands. She took the time to speak with both my fiance and I about our interests and personalities. Getting to know us both... Read More personally, allowed her to design the perfect schedule. Valarie advised us on which islands to visit and how long we should stay on each island. She researched numerous different hotels and flights to ensure we would stay within our budget. She recommended the most delicious restaurants and excursions. Overall, she surpassed all of our the best expectations. Valarie is knowledgable, kind, thorough, and organized. We will treasure this trip for the rest of our lives and cannot thank her enough!
---
Reviewed on

2/21/2016
Valarie is outstanding at finding the best package for your vacation! She placed us at a great new Hyatt hotel in Montego Bay and we had the best time! It truly was paradise, and we plan on returning and using Valarie's services again in the future! My wife and all of her... Read More friends use Valarie's services for all travel needs and you should too!
---
Incredible Honeymoon
Reviewed on

10/05/2015
Jillian P
We knew off the bat we wanted to go to Hawaii but didn't really know what islands were best suited for us. We thought of going online and researching but so much information came up and it was really hard to distinguish what was a must and what was skippable. Not to mention... Read More all the advertisements trying to sway our opinion. When we heard about Contrino Travel and Valarie's Hawaiian expertise, we decided to check her out. After our fist visit, we knew she was a true professional. She was personable and honest. She asked us questions that helped fit our personalities and what we wanted on vacation into our honeymoon. Valerie told us she believed vacations should get better as they progress and that is exactly how our honeymoon was. It was absolutely unbelievable, from the resorts to the excursions. Everything fit perfectly. That is the reason why we will definitely be using Contrino Travel the next time we are looking to go on a great vacation.
---
Best Travel Agent I have ever dealt with!
Reviewed on

1/02/2015
Alexa P
The travel agent was both professional and helpful on so many levels. I came to here with 0 ideas and she helped guide me and my husband in the right directions. She gave us so many ideas and kept us organized. To sum it all up, she booked us the most amazing wedding of our... Read More dreams. I truly do not know what I would do without her! To say I would recommend is an UNDERSTATEMENT! Amazing Amazing Amazing!
---
Couldn't Have Done It Without Contrino Travel
Reviewed on

12/19/2014
My husband and I knew we wanted a destination wedding,but were not sure where we wanted it to be or what planning a destination wedding would entail. Valarie met with us and discussed our vision and our budget. She gave us many options that fit us and helped us weigh the pros... Read More and cons of each. Even after we booked our venue and began planning with the on-site wedding coordinator, Valarie made sure we were satisfied every step of the way. She even visited the location when we had concerns and miscommunications with the venue! She took pictures of everything and met with our wedding consultant to make sure we would have the wedding of our dreams. In addition, she is dependable (she will do exactly what she says and in a timely manner), thorough (she follows up most meetings and phone conversations with an email that lists the important details of the conversation and what the next steps are), and perfectionistic (no detail is too small nor will any detail be overlooked when Valarie is taking care of you). She even dealt with persistent (read: difficult) family members with patience and professionalism. I cannot recommend Contrino Travel enough to help you plan your destination wedding. Valarie will be there to help you through every step of the way.
---
Playa del Carmen, Mexico - The Royal
Reviewed on

12/19/2014
Stefanie D
My husband-to-be and I booked this trip with Valarie last March. She is extremely flexible with payment and will research many options to ensure that the couple is satisfied with the location, amenities, food, culture, etc. She also helps you determine what destinations are a... Read More possiblity if you don't have an idea for a destination for your honeymoon--if you have a budget, Valarie will find a destination! Valarie also is very thorough and provides courtesy follow-up calls and reminders so that booking your honeymoon is a seamless, stress-less process. We are so relaxed and excited to go to our destination in January because we know we have Valarie to watch out for us. Remember, taking short-cuts and "saving money" through websites like Orbitz is not the greatest idea, especially when booking such a special vacation (I would know as I had a terrible issue on a trip that I booked through this site). Valarie is a "body" that you can always get a hold of in case of emergency-- and having peace-of-mind is priceless.
---