Home

Country Villa Inn Weddings
Book Your Wedding with Country Villa Inn Weddings
---
A GARDEN IN VIRGINIA BEACH, VA
About Us
Country Villa Inn Weddings is a bed and breakfast and special events venue located in Virginia Beach, Virginia. It offers a quaint, elegant ambience and it is situated on a four-acre property with lush lawns and mature shade trees. The size of the property makes this place feel peaceful and isolated, despite the fact that it is just a few minutes away from the center of town and the beach. There are covered and open air outdoor spaces available to accommodate small to medium sized wedding parties for ceremonies and receptions.
The Ceremony Site. The ceremony site is located on the back two acres of the property, well away from any roads or traffic noise. It is in a large open field with green grass and it includes a white wedding alter. Couples can frame themselves beneath this alter as they exchange vows, with a copse of dense trees as the backdrop. This space is large enough for up to 150 guests seated in a traditional ceremony format with an aisle down the middle of two groups of guests.
The Pavilion. The Pavilion is a large white structure that provides shade and shelter, but it is still open on the sides. It gives sweeping views of the grounds and has a full electricity hookup to facilitate the use of lights and sound systems. This space can accommodate up to 150 guests with space for a dance floor.
What You Should Know
Country Villa Inn Weddings does not provide any food or beverage services for weddings. This venue has an open vendor policy, which means couples can hire any licensed professional they want to provide catering, as well as other services such as entertainment, photography and floral arrangements. Any vendor serving alcohol on the premises must be able to present a valid servers license if asked. This venue can provide a list of trusted vendors upon request.
Country Villa Inn Weddings provides all seating arrangements for wedding ceremonies and receptions. It offers folding chairs for ceremonies and a choice of round or rectangular tables for receptions. Couples can also mix and match tables to create a customized space that suits their needs. All table linens and place settings are also provided.
The event rental fee for this venue comes with the use of the bridal suite for an hour before the event. The suite has full length mirrors and large vanities that make it easier to get ready. It also has a private bathroom and a small lounge area. Overnight accommodations are also available at Country Villa Inn Weddings. There are two overnight rooms and some wedding packages include a free night stay for the soon-to-be-married couple.
Extra Perks
Country Villa Inn Weddings is a beautiful venue. It also offers couples and their wedding guests a number of useful and enjoyable extra perks.
Complimentary on-site parking
Customizable outdoor lighting
Complimentary breakfast for overnight guests
Swedish and deep tissue massages
Hand and foot spa treatments
From the Vendor
Outdoor Weddings In The Country
Looking for an indoor/outdoor venue? Country Villa offers a secluded space that exudes charm and country elegance on four acres. Our packages fit any budget. A 44'x 40' pavilion with smooth concrete floors & white drop down walls make it the perfect enclosure for inclement weather. Our many photo ops include a spiral staircase, bridge, archway, altar and a rope swing. Ladies and men's indoor bathroom facilities. Our venue is available to the wedding party for the entire day as we only book one wedding per day. No charge for rehearsals. Some packages include items like tables, chairs, etc. Brides are welcome to choose their own vendors. We are waiting to assist you and ensure that your special day is everything you envisioned and more. Petie (757-515-9313) & Shannon (757-650-5865)
Amenities + Details
Amenities
Bridal Suite

On-Site Accommodations

Outdoor - Covered

Outdoor - Not Covered

Reception Area

Wireless Internet
For more details about amenities, please message the Venue.
Contact Info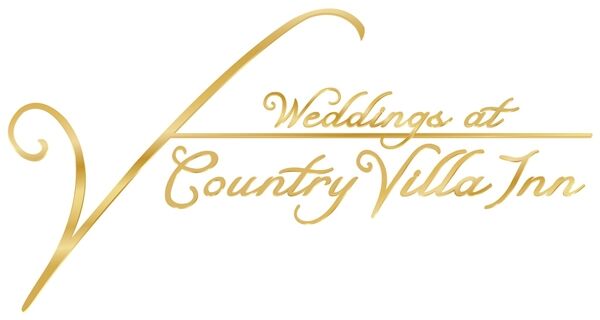 Gorgeous Venue!
Reviewed on

10/14/2014
Heidi V
I had the opportunity to photograph a wedding here this past weekend. It is a gorgeous venue! The owners are welcoming and accommodating and ensured that everyone in the wedding party and all of the vendors had exactly what they needed to make the day beautiful and successful!
---
Reviewed on

11/04/2015
Emily S
Country Villa was the PERFECT location for our early October wedding, we could not have asked for a better venue! Petie, Phil, and Cassie are awesome and made us feel so welcome and relaxed, we never had to worry about anything related to the venue the entire weekend and leading... Read More up to the wedding. We loved that we could have both our ceremony and reception at one location, especially with 150 guests (extremely rare find in the Virginia Beach area)! The natural backdrop of the trees and flowers made for a beautiful setting that is stunning in pictures. Another thing we loved was the fact that we didn't have to rent tables and chairs from an outside source because it was included in the venue cost! Cassie is a wonderful event coordinator and made me feel at ease through the entire planning process, she was awesome with communicating everything we needed to know. I stayed at the B&B the night before the wedding and I was treated like family, and the breakfast the morning of the wedding was so delicious! Everyone joked that they had never seen a bride eat so much the morning of her wedding, but I couldn't pass up such a delicious breakfast! It was great being able to have our rehearsal there the night before and to wake up at the venue and not worry about being late to my own wedding. We wish we could give more than 5 stars, Country Villa allowed us to have a perfect and beautiful wedding! We will definitely stay for a weekend at the B&B in the future!!!
---
Reviewed on

6/19/2015
Absolutely loved it. Petie and Phil are the best hosts you could ever have. My husband and I were married at their home one evening in September of 2014. We loved it so much we returned for our 9 month anniversary. The back part of their property is so spacious and... Read More beautiful. We had a small wedding, just about 30 attendees, but so many more could have comfortably fit. The alter location was in just the right place for guest access, a nice long bridal march, and easy access to the reception area. It is also close enough to town that all of our vendors (in va beach and chesapeake ) delivered at no extra charge. On our return trip last weekend Petie greeted us at the door for our retreat. She had the Emily room all ready to go for us, including a bottle of wine. :) she made us feel right at home. She even showed us improvements they had made ovet the past year. In the morning breakfast was served by the pool! The food was made to order and every bite delicious. Petie and Phil thank you. We can't wait to see you again soon.
---
Reviewed on

2/11/2018
Olya K
My husband and I got married here on 10/6/17. We fell in love with this venue the first time we saw it. Petie and her husband, were so sweet and helped us in any way they could. Our wedding day was magical and I wouldn't have changed anything. The photos were beautiful with this... Read More stunning outdoor venue.The prices of the packages were very reasonable compared to other venues in the area with a beautiful outdoor venue. My husband and I plan to visit and stay at the B&B in the future 😊
---
Reviewed on

6/28/2017
Letitia C
We can not imagine having our wedding and reception at anywhere else other than The Country Villa Inn. Petie is the absolute best! From the very first encounter to the day of the ceremony, everyone was so willing to help make our day perfect. I am from the Hampton Roads, so... Read More wanted to have our wedding in the area. Being states away we were able to get everything done with ease. The venue is beautiful and allows for many beautiful photos. We were able to stay the night in one of the rooms and wake up to an amazing breakfast! Thank you so much for everything Petie, Phil, and Shannon. Thank you for making our day magical. When we are back in town looking for a get away we will definitely be back!
---
Reviewed on

6/17/2017
We had our wedding here. Its a beautiful venue. Petie was amazing. The rooms are beautiful and the breakfast the next morning was outstanding. We couldn't have asked for a better place to spend our special day, and would recommend it to anyone.
---
Reviewed on

6/15/2017
Heather R
My husband and I got married on April 8, 2017 and we fell in love with Country Villa Inn when looking for venues in the fall. I wanted somewhere that had beautiful picture opportunities, and it was full of them! Petie and Shannon helped me so much by making sure I had everything... Read More I needed. There was plenty of room for our 140 guests to dance, for kids to play and run around, and a bridal prep room that fit our needs perfectly. My husband and I went with the Magnolia package and loved loved LOVED the breakfast that Petie and her husband cooked for us the next morning. We are looking forward to going back every year to celebrate our anniversary.
---
Reviewed on

5/04/2017
Erin P
My husband and I were married at Country Villa Bed and Breakfast on February 11th, 2017. It was absolutely perfect. From the first phone call to the final sendoff, the entire experience was perfect. Petie and Phil put their entire hearts into this B&B, and it is apparent in... Read More everything they do. First of all, I called Ms. Petie in a panic because I hadn't seen any other places in Virginia Beach so stunning, so romantic, and with such character. I knew it was going to be Valentine's Day weekend coming up and was so afraid that someone would have booked it first. When Petie took my call and I explained to her my situation (short-notice bump-up of wedding plans between two military members) she was SO kind and accommodating. Luckily, no one had booked it yet and she was so patient with me while my husband and I were trying to get all of our planning together. The outdoor area where our wedding was is simply gorgeous. There is a covered pavilion which has lights, tables, seating, and shutters. There are lights strung up for nighttime events. The lattice altar is elegant, natural, and charming, and there is a little foresty area off to the side for photo opportunities. Petie and Phil helped us with event insurance, getting set up, getting everyone parked and welcomed, and helping us break down afterward. We were SO taken care of during a time that would have been otherwise incredibly stressful! For the room itself...."Opulent" doesn't do it justice. It is a lovers' paradise. The bed was plush and lovely. The decor was all chosen with love and a sense of home and adventure. The bathroom was like a palace with its stone accents and jacuzzi tub. We felt like we had vacationed in Europe for our honeymoon, for MUCH less money! Petie and Phil treated us to two amazing mornings of the most divine breakfasts -- in COURSES! First a fresh fruit course of our choice, then the main dish (they made us crab omelettes and crepes!! CREPES, GUYS!!), and a little bit of dessert. Dessert...for breakfast?! CRAB, even, for breakfast? Oh my goodness. So delectable. They go shopping the night before for the freshest ingredients and ask you what you would like, and when you would like breakfast. (They were incredibly kind to us after we slept in too late the first morning, and kept the food warm for us) Elegantly served, freshly and lovingly prepared. The common area is built and decorated with just as much love and character as the rooms. Wherever you look, there is something beautiful and homey to see and add to the feeling of being somewhere truly magical.....made just for you!! (Having only two rooms in this bed and breakfast seems to allow Petie and Phil to focus their hospitality perfectly on one or two couples. We were lucky enough to be the only couple there at the time, so we were SO spoiled!!!) The atmosphere of the building and grounds as a whole....there isn't a more perfect balance of "exquisite" and "home" than this. That was exactly what we wanted for our wedding and a few days of honeymoon...a completely romantic escape. For the price point of both the wedding ceremony and the room reservation itself.....you're not going to find a better value. The attention Petie and Phil pay not only to every detail of the room, the facility, the meals, but to you as a guest....out of this world. Please do yourself a favor and spend time here either getting married or spending time with your love. We will be back in the future.
---
Reviewed on

11/08/2016
Tiffany M
We are so grateful we found Country Villa. Petie and Phil were great and there to help us every step of the way. They were so kind to our 2 little girls at every visit and even found time to entertain them while we were crazy getting ready on the big day (Thank you Phil!!).... Read Moreauyfcbefvrafaxtfuutwwtrufxwrzdburayxxw The venue is absolutely beautiful and exactly what I pictured. It is manicured to perfection. Family and friends are still talking about how beautiful it was. You would never know all that is tucked behind that little yellow building. Our day was just perfect. Thank you Petie and Phil!!!
---
Reviewed on

10/30/2016
Betty Ann A
We just celebrated the union of a beautiful couple at this beautiful B&B. The staff and Petie are wonderful and helpful. It's a perfect place to celebrate with friends and family with lots of room to spread out and interesting little photo spots. Beautiful room for the couple... Read More to celebratr their first night together.
---
Reviewed on

10/15/2016
I was so excited to find this venue because it was absolutely beautiful and had so many photo opportunities. Unfortunately, we were not able to have our wedding at the venue because Hurricane Matthew hit and the roads were impassable. Petie was absolutely wonderful, she was... Read More trying her best to accommodate so that our wedding could go on as planned, but mother nature said no and a few more trees fell preventing access on the already flooded road. We plan to come back next year on our anniversary to get those photos done and hopefully stay the night!!
---
Reviewed on

10/12/2016
Grace S
I couldn't ask for a better venue! Petie and Cassie and Phil are amazing and so helpful! Truly so happy we chose to get married here! Petie always made sure we had everything and more than we needed! I already can't wait to just go visit them just because! Thank you again Petie... Read More you're the best!
---
Reviewed on

5/05/2016
Country Villa is a beautiful place to have your ceremony and reception! Petie and Cassie are always there to answer any questions and help you with anything you need along the way. I'm so happy I chose Country Villa!
---
Styled Shoot Venue
Reviewed on

10/12/2014
Holly C
Country Villa Inn was the venue for a styled shoot I coordinated with Elizabeth Henson Photos. Petie & Cassie were so incredibly helpful and gracious throughout the entire planning process and the day of. Not only are Petie & Cassie wonderful, but the venue is absolutely... Read More stunning! There's so much space and it's gorgeous! An incredible outdoor venue for any event! It was the perfect location for our shoot and I'm just hoping to coordinate a real wedding there soon!
---
Best Wedding Venue in Virginia Bech
Reviewed on

10/04/2014
Kim W
If you are looking for a place to get married in Virginia Beach, this is the place!!! The Country Villa Inn is romantic and beautiful. We would not have had our wedding any other place in the world! This was a destination wedding for us, and Petie and Phil were... Read More wonderful. They were able to help us get everything we wanted, or needed, to make our day perfect. Our ceremony was held at the Altar located on the spacious yet very private grounds. The trees, sun, and the landscaping made for great pictures. There is a grand pavilion that can fit many people if that's the type of wedding you are choosing. We decided on small. Our day also included Cake, Champagne, Flowers, Photographer and Limo. Everything I could have possibly wanted! The cake was delicately decorated the flowers fresh, full and beautiful. The photographer was so much fun! I laugh every time I think of him. After pictures around the lovely villa, we drove just a few minutes to Sandbridge Beach for more pictures! Dinner was quiet and romantic and of course delicious. It truly was a fairytale wedding day! There is nothing that we would have changed or nothing else we could have asked for! We are from Pittsburgh and could not have managed any of this without Petie and Phil! Again, we cannot thank you enough! Mr. & Mrs. Michael Weisbrod Pittsburgh, PA
---