Home

Cox Arboretum
Book Your Wedding with Cox Arboretum
---
A GARDEN IN DAYTON, OH
About Us
The Cox Arboretum MetroPark in Dayton, Ohio has almost 200 acres of serene park space. Have an outdoor wedding among the manicured gardens and then retire indoors for an exceptional reception. The various indoor and outdoor locations available at this spot gives a lot of options and flexibility for marrying couples looking for the ideal location to host a ceremony and reception.
The Alleé.
This unique space offers a picturesque location to host a ceremony. Exchange vows underneath the covered arbor that highlights this location. Walk down the natural aisle of over 100 dogwoods that center this spot. A modern architectural structure, this arbor and surrounding nature is sure to produce great wedding photographs. Up to 200 people can fit in this spot comfortably and the location also includes electricity hookups.
The Great Lawn.
This outdoor location offers a lot of flexibility for those marrying couples wanting a ceremony or reception here and provides stunning views of the grounds of the Arboretum. Choose from an open-air event or use the included white tent that can be adjusted according to the event type, from rows of chairs for a ceremony to round tables for a reception. As many as 300 guests can fit comfortably at this spot.
Edible Landscape Garden Pavilion.
This flexible venue offers the shade of a large pavilion as well as a huge lawn to host a bigger event. The wooden and limestone pavilion is open to the air and hosts six benches that fit up to 24 people comfortably. The expansive lawn in front of this building can fit as many as 200 people for a ceremony or reception. This picturesque location changes seasonally, with gardens containing bright colors as a backdrop for the event.
Fifth Third Conference Center.
This indoor spot has the rustic feel of a lodge with a charming exposed-beam ceiling and a stone fireplace. The picture windows give excellent views of the surrounding gardens and trees, as well as the nearby pond. As many as 100 people can fit comfortably in this space for a seated banquet dinner. This spot also has access to a catering kitchen, making it a convenient location to host a reception.
Huffman Gallery.
This is a truly unique space, with vaulted ceilings of exposed wooden beams and glass walls, giving a panoramic view of the scenic outdoor landscaping. This stunning location will certainly prove to be an ideal reception spot for marrying couples with an appreciation for nature. Up to 200 people can sit here for a banquet dinner.
What You Should Know
In order to rent space at Cox Arboretum, clients must be a member, which involves a fee for couples. A contract is required to reserve an event date and a deposit equaling 50 percent of the total fee is required at signing. A security deposit and the remaining balance of the costs of rental is due 60 days before the event date. The security deposit will be refunded, except for the case of damages to the facility and punctual event time ending, including the departure of caterers and vendors.
Any cancellations must be requested in writing at least 30 days before the event. Any cancellations after the event will result in loss of all fees paid.
Extra Perks
The main benefits that come with choosing the Cox Arboretum as the location for a wedding ceremony or reception is the use of the scenic grounds.
Guests can enjoy walking over two miles of trails
Meadows and woodlands
A water garden
Rock garden
Wildflower garden
Children's maze, where kids can explore wandering through over 1,000 boxwoods to get to the center
From the Vendor
Say I Do among the trees here at Cox Arboretum!
We now offer weddings and receptions under a tent on our beautiful lawn near the Education Center! We can offer tents to accommodate up to 200 guests. We have dates in2018 and also are booking dates in 2019.
Amenities + Details
Amenities
Handicap Accessible

Indoor

Outdoor - Covered

Outdoor - Not Covered

Reception Area

Wireless Internet
For more details about amenities, please message the Venue.
Civil Union, Commitment Ceremony, Elopement, Interfaith Ceremony, Non-Religious Ceremony, Religious Ceremony, Same Sex Ceremony, Second Wedding , Vow Renewal Ceremony
Garden, Park, Tented, Trees
Tents, Rentals + Equipment, Service Staff
Contact Info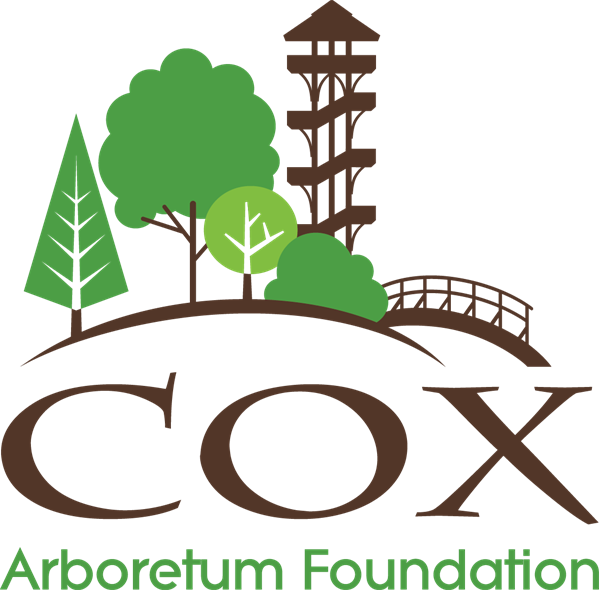 Reviewed on

2/01/2018
Diane D
Wow! My daughter's dream came true and it was the best day ever! Thanks to all the fantastic staff at Cox who helped us in so many ways! From Joanne to the grounds keeper, everyone went above and beyond. I don't need to tell you how gorgeous the venue is because the photos tell... Read More it all. http://ashleyfoxphotography.zenfolio.com/p771959895
---
A Perfect Place for an Outdoor Wedding!!
Reviewed on

10/22/2015
Heather R
Cox Arboretum is absolutely beautiful. They have several areas to choose from to have the ceremony of your dreams. We had ours in the Alle which was the perfect size and location for what we envisioned. There is electric out there so you can have a DJ play music for your... Read More guests and for when you walk down the aisle which is beautifully lined with LONG rows of crabapple trees. We also chose to have our reception in the Fifth Third Conference Room. It has a large vaulted wooden beam ceiling, walls with large windows with an amazing view of the grounds, a hidden kitchen for your caterer and a nice dance floor. It is perfectly neutral to go with ANY wedding colors and scheme. They also have a great selection of caterers to choose from. There aren't many but the choice was still difficult because everyone was so good. JoAnn is who you will be working with and she is SUPER helpful and attentive. Trust me. I had TONS of questions. I never could have pulled it all together without her! Overall, we had an amazing time and were thrilled with how everything turned out. We also heard from many of our guests about what a great time they had and what a beautiful place it was to have a wedding ceremony and reception. So if you are looking to have the wedding of your dreams this place should definitely be considered. We HIGHLY recommend it! Adam & Heather Squier
---
Reviewed on

2/19/2018
Deidre M
Cox Arboretum holds a special place in my heart because I was the former Events Facilitator. I oversaw weddings and other events on the day they happened, and I knew from the moment I started, I wanted mine and Taylor's wedding to be at Cox Arboretum. JoAnn and the current Cox... Read More Arboretum staff are so kind and supportive. They truly made our day special by guiding us on how to effectively execute our vision. We are truly touched by their love and support, and making our day truly special!
---
Reviewed on

10/31/2016
Jen H
Amazing space and beautiful scenery!
---
Wonderful wedding
Reviewed on

9/08/2015
Tracy E
I got my beautiful wedding! It was a ceremony outside and it was beautiful. The flowers were wonderful and it wasn't too hot. I also had my reception there and that was wonderful too. It does involve a lot more work as far as getting the things together (caterer, soda, alcohol,... Read More flowers for ceremony, chair rental, dish/silverware rental, etc.), but it is worth it. It was a wonderful day.
---
Everything I could have hoped for...
Reviewed on

9/08/2015
Tracy E
I got my beautiful wedding! It was a ceremony outside and it was beautiful. The flowers were wonderful and it wasn't too hot. I also had my reception there and that was wonderful too. It does involve a lot more work as far as getting the things together (caterer, soda, alcohol,... Read More flowers for ceremony, chair rental, dish/silverware rental, etc.), but it is worth it. It was a wonderful day.
---
A great choice for a wedding venue
Reviewed on

11/09/2014
Rebecca M
I am so happy I chose this venue for my wedding. I was coordinating the wedding from abroad, and JoAnn was helpful and understanding of this. My Dad, who was initially upset that I wasn't getting married in the church's reception hall, fell in love with the 5/3 room and its... Read More beautiful architecture. The guests enjoyed walking around, and despite the rain, we got some nice wedding photos. Overall, I am very happy I chose this venue!
---
June Wedding
Reviewed on

8/13/2014
I couldn't of asked for a better experience at Cox! The event coordinator, JoAnn Wolfenson, helped me every step of the way. She was available for any questions or concerns I had throughout the wedding planning process, and on the actual day of wedding. Cox is an absolute... Read More gorgeous place to get married, and made for some amazing pictures, that I truly treasure. Micheal, the maintenance man, was also a blessing to have when I needed assistance. I have been recommending Cox to brides who are looking for a wedding location and will continue to do so in the future! :-)
---
It was a good venue when I booked...
Reviewed on

8/12/2014
As a photographer, I shoot at Cox Arboretum quite frequently. That is why I chose to fork out the money to have my wedding and reception here. Unfortunately, JoAnn the "coordinator" was pretty rude during every exchange we had except one... So much so that I dreaded asking any... Read More questions at all. Anyway, we chose the Edible Landscape Pavillion for the ceremony at $500 because it had electric. I had originally thought of using Crab Apple Alley for the $300 ceremony location and it's a good thing we didn't! When I went for one of our meetings with our caterer they had ripped out all of the trees and arbor... There was a big dirt pit and a nice tractor in place of it. This meant we were unable to use part of the grounds for pictures. The 5/3 room was where we held our reception. It was great except the maintainance guy shut our lights off 30 minutes before we were scheduled to end the reception. (Way before clean up was supposed to start). Not to mention, the groundskeeper failed to notify the police that there was a PAID event there so due to local proms, students were allowed on the grounds but MY guests were benign turned away. Had it rained, I would have had to fork out another $300 to use the glass gallery connected to the reception room even though it was close to the public anyway. Not the smartest set up. You are only able to use Cox's "approved" catering also. Which is fine- Go with Christopher's Catering (AMAZING service and really great food. Plus Holly is so sweet and just a great person). But it kind of out us in a pinch since all of their caterers are pricey. What if my family had a catering company and could have saved me $$$? Just saying. I was kind of disappointed because of having to deal with JoAnn. She was short with me and made me feel as though I was a bother.
---
Cox Arboretum
Reviewed on

6/11/2013
Alison M
The Cox Arboretum was beautiful and I would recommend this venue to anyone.
---
Excellent venue, Excellent people.
Reviewed on

10/05/2012
Jessica B
I could review this place more highly. Affordable, flexible and absolutely gorgeous Joanne is so helpful and accommodated us even if our day had been rainy. It was so smooth and perfect :) even after our huge drought this summer, the garden was stunning.
---
Nice but your on your own
Reviewed on

9/04/2012
Katherine J
I just had my ceremony at Cox, it was a nice cheap option ($300 for 2 hours) and went with a local company that has work with Cox before on chair rentals so they knew the drill. I wish someone had warned me though that the event coordinator (which changed constantly) would be no... Read More help at all. We could hardly ever get a hold of her and she didn't seem to keep our event on file. The Secretary was more help answering questions since she was always there. If your going to use Cox I suggest making a face-to-face meeting well in advance so if you have questions you have time to track down the coordinator. Otherwise our ceremony was perfect we just had no help from the venue.
---
perfect setting for a rustic garden reception
Reviewed on

8/09/2012
Melissa C
When choosing our reception location, we knew we wanted something a little different from the average hall. We had already decided on a rustic garden theme, and an arboretum just seemed fitting. Once we visited Cox, we knew immediately this would be the perfect location! The... Read More room itself has vaulted ceilings with wooden beams, windows all along the perimeter of the room with incredible views of the pond and gardens, as well as a beautiful stone fireplace. We were also allowed to use the space just outside of the room which was a covered area with another fire place and had two swinging benches which we outfitted with quilts and pillows. The lawn adjacent to this area was ideal for our corn hole games (lawn bean bag game) and tree stump seats with pillows. We also wandered the walking paths with our photographer and got several stunning outdoor photos! The only real challenge was that we couldn't get in to decorate until the morning of the wedding which meant my bridesmaids and I couldn't help, but luckily a few very close friends volunteered to do this for us. It was actually kind of fun walking in and seeing the room fully decorated for the first time when we arrived at the reception!
---
WONDERFUL!
Reviewed on

11/27/2011
Julie W
We had our wedding ceremony outside at the Crabapple Alle in October. It was absolutely beautiful and right for the price. Wouldn't have had our ceremony anywhere else!
---
Beautiful!
Reviewed on

10/25/2011
Ashlie P
We rented the indoor space at Cox (Huffman Gallery for the ceremony, 5/3 Conference Center for the reception). Though the weather for our October wedding was sunny and almost 80 degrees, I'm glad we had it indoors because there were 7 other weddings on the Arboretum grounds,... Read More plus it was homecoming for 2 local high schools and the place was crawling with teens and their parents. It got so packed that our guests couldn't find parking, and the police had to come block the entrance so highschoolers couldn't come in anymore. For the money we paid, I would expect our guests to have priority parking. They also allow very little time for setup and cleanup. Otherwise, the location was stunning and so many of our guests have said it was one of the most beautiful weddings they've attended because of the venue. The staff did a fantastic job of keeping people out of the building during our event and were very helpful and courteous.
---
Beautiful & Helpful
Reviewed on

8/31/2011
Theresa H
they did a great job. They were a little hard to get a hold of at first, but they did everything they could to make it a great day.
---
Garden Party in September...
Reviewed on

9/30/2010
jill m
Beautiful herb garden with pavillon setting. Hardly any decorations needed with it's scenery is so pretty!
---
Perfect Day
Reviewed on

9/21/2010
Kelsey H
I couldn't have asked for a more perfect location in Cox Arboretum for my whole wedding day. We began pictures there at 3:00, got married at the Crabapple Allee at 6:30 and partied in the Fifth Third Room and Huffman Gallery until 11:30. I love this place and would recommend it... Read More to any bride!
---
Beautiful but Expensive
Reviewed on

9/14/2010
Lindsey B
We got married here at by the Crab apple trees. It was absolutely beautiful. However, it was extremely hard to get a hold of the person in charge of the weddings. She works part time and every time we called with questions, she wasn't working. We left several messages and... Read More still she didn't call back. Also there is a $100 members fee that they don't tell you about. Just a way for them to get more money out of you. Overall, it worked out, but I would have the reception at another location if possible.
---
Review for Cox Arboretum
Reviewed on

6/10/2009
Barbara R
We were able to have an indoor wedding and not have to worry about the weather but were allowed to take pictures outside in the gardens if it was a nice day - and we had a beautiful day!;A great location for a small wedding and reception.
---
Meet The Coordinator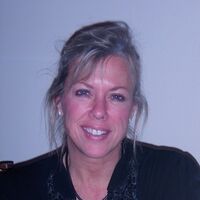 JoAnn Pennington
I have been in the wedding and reception venue business for 20 years! I was married in August 2015 and had fun being on the other side, being a bride!! I look forward to helping you plan your most special day here at Cox Arboretum! We have several options for you to choose from and I will be happy to tell you about all of them!