Home

Crystal Peace Studio
Details
Bridesmaid Gifts, Flower Girl Gifts, Gifts for the Bride, Gifts for the Groom, Groomsman Gifts, Parent Gifts, Personalization, Welcome Bags, Gifts + Favors
Contact Info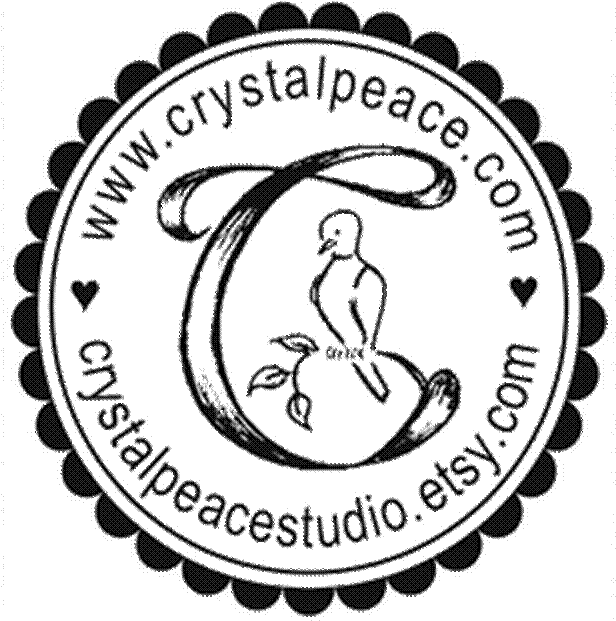 Personalized Gifts
Reviewed on

11/26/2013
Taylor G
It has been one year since our wedding and people are still talking about the Groomen's gifts! I, the bride then, searched forever for a gift for my soon to be husband to give. I came across crystal peace studio and fell in love. I emailed 3 others with the same concept, but... Read More crystal peace studio stuck out above the rest! It was the best decision! The artist was unbelievable! She asked for pictures of the groomsmen and sent me proofs. She asked for all details and personality traits. She kept me up to date with the whole process. They turned out better than expected! She was seriously dead on with each person. I couldn't be happier with our choice! Thank you so much once again!
---
She made my wedding theme come alive!!
Reviewed on

10/03/2013
Nicole D
Gina of Crystal Peace Studio is simply AMAZING! I don't know we're to begin! Ok, ok... To start I was in search online, looking for ideas to bring to life our wedding theme, which was CARICATURE THEMED. My husband and I are both a very funny and comical couple, and we... Read More desired this theme because it would really reflect us. It began with the idea of our wedding favors would be to have actual Caricature Artists at the wedding drawing our guests, to have a keepsake to take home home. But... How can you DECORATE this Caricature Theme at a wedding without it becoming tacky or birthday party-like?? Well on my search I found the saving grace of my wedding theme--THEE GINA!! I found her store on Etsy and explained my dilemma and what I wanted and what I didn't want. She was such a pleasure to converse with from day one! So helpful with suggestions left and right! :) I fell in love with the idea of her caricaturizing us in wedding attire(she drew my exact dress!! ) and this would become our 'logo' for what ended up being used on many things like our table #s, we even had them printed out on POSTAGE STAMPS for our formal wedding invitations! It gave it that personal touch to give our guests a preview of what was to come. Gina went above and beyond - BEYOND to get me custom INK STAMPS made of our caricature to be used on our favor(drawings) and our candy bar bags!! The final icing on the cake was we agreed to have the faces of each individual member of the Bridal Party to be painted onto her lovely wine glasses, which would be at the places on the head table; to continue the Caricature theme, all while remaining CLASSY! My guests loved this part because she captured the faces to be identical and was great entertainment to my guests as they walked by the head table. The was my favorite part of her work for our wedding. They later were additional gifts to our bridal party. This all made everything so custom and personal and all thanks to her handiwork! I tell everyone that my wedding decor would have been NOTHING without Gina's help! This woman is simply amazing...as an artist, business owner and a friend! Thru the planning months we communicated as friends(not a customer) and treats you like a member of her own family, because she really takes care of you and your product. You definitely get MORE than what you paid for because of the experience she provides! I will forever be a huge support of Crystal Peace Studio for making my wedding theme come true! You have a special place in our hearts! - Nikki & Jon
---
Crystal Peace Studio
Reviewed on

8/06/2013
Gina did a phenominal job on some caricature beer mugs I had made for groomsmen. They came out amazing and she worked with me every step of the way. I would highly reccomend her for your wedding needs!
---
Ber mugs for Grooms men
Reviewed on

8/02/2013
Pamela J
I wanted something different for our wedding party gifts instead of the usually . I found Crystal Peace Studio through etsy.com. I felt in love with the beer mugs since I saw the pictures. I ordered them and send Gina the pcitures of the guys, the mugs came out amazing they look... Read More just like them and the quality of the mugs and pictures are great. The guys were very happy with their mugs. I would recommend Crystal Peace studio any day.
---