Home

Cupcake Crazy
About this Vendor
You imagine it - We make it
Details
Gluten Free, Kosher, Sugar Free, Vegan
Contact Info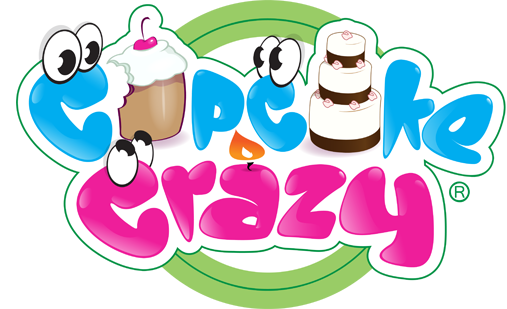 3899 West Lake Mary Blvd, Lake Mary, FL
Beautiful AND Delicious
Reviewed on

2/05/2014
Danielle L
Karen at Cupcake Crazy was a delight to work with. I had a very specific vision for our cupcakes, and she really really nailed it. Also, we went and tried like, 7 different cupcake stores and everything tasted mostly fine - except for Cupcake Crazy. They were honestly the tastiest cupcake I've ever had. Perfection.
---
Made my vision come to life!
Reviewed on

9/30/2013
Keri Kae A
Karen is absolutely incredible -- and her cakes are to die for! In my first meeting with Karen, she asked questions and sketched out ideas as she listened. By the time we left, I had a beautiful sketch of my amazing cake and a stomach full of tasty cupcakes we had sampled. Amaretto cake? Yes, please! It also made for great breakfast the day after my wedding! ;)
---
Cupcake Crazy Makes Me Crazy for The Best Wedding Cake Ever!
Reviewed on

9/29/2013
Wendy A
Cupcake Crazy provided my daughter's wedding with not only a "must see to believe" wedding cake, BUT the cake itself was one of the best tasting cakes ever! The sugar flowers were unbelievably realistic looking. We didn't want to cut through them. Then, we tasted the cake and, well, the cake was history! Karen R. is a master baker, a master cake decorator, and a master visionary as well. When my daughter and I met with Karen we weren't sure what we wanted. Yet, Karen took out her pen and drew my daugher's wishes on to paper. Everything from the sunflowers and pearls to the blue lovebirds on top! The cake was a showstopper. But, Karen did not sacrifice taste for looks. The cake was moist, flavorful, and unforgeettable. Our guests were talking about the cake at the "morning after" breakfast...a culinary delight for sure! Don't let the name "cupcake" fool you....Cupcake Crazy can serve up an unforgettable wedding cake as well. It's worth the drive to Longwood, FL, just to sample Karen's varied creations.
---
Decandent cake!
Reviewed on

4/30/2013
Tanya T
We met the Cupcake crazy team at a vendor show months before the wedding. It only took me a bite of cake to know that they would be making our wedding cake. The cake was simply decadent. It was an almond cake dipped in a Baileys Irish Cream Soak with chocolate mousse and a thin ganache! Absolutely delicious! Everyone asked for seconds! The other great thing with Cupcake crazy is that on your 1st year anniversary you get a free cake! How great is that!! :)
---
Wedding 1/26/13
Reviewed on

2/12/2013
Jessica K
We loved Karen from cupcake crazy! She was so great! The cakes were delicious, the designs were great, and she was so amenable to all of our requests! She is so fun, you'll love her! Her cakes are also an amazing value! Lifetime customer for all of occasions.
---
5 stars is not enough!
Reviewed on

11/14/2012
LAURA
I think the best desciption of how amazing our wedding cake was is the simple fact that there were 7 pieces left. We had a cake that would serve 144 but we only had 110 people that attended the wedding. One guest we spoke with had 3 pieces of cake, my wife and I both had 2 and to this day....nearly a month after our wedding, the cake is still being talked about by our guest. Karen was amazing and made a beautiful cake but the look of the cake was quickly overshadowed by the taste!!! It was nice to actually be at a wedding where the cake was absolutely beautiful and a highlight of the room and the flavor was even more of a conversation. Can't wait to have more cakes from Karen!!!
---
Not just delicious cupcakes...
Reviewed on

6/15/2012
Anastasia O
The cake was beautiful and delicious! Karen did a great job designing the cake and making it look just like the sketch that she drew. We are excited to have her make us a fresh cake on our 1 year anniversary, as she offers it free in exchange for a photo of the cake at the reception :)
---
Delcious Buttercream Cake!
Reviewed on

5/09/2012
Jamie L
Karen was truly an angel. I was very adamant about not having fondant on my wedding cake and was afraid I would never find someone that could do it, until I met Karen. She has numerous flavors and each one of them were just as delicious as the next. And her frosting tastes just as incredible as the cakes! She is an artist when it comes to frosting!
---
Incredible Cakes
Reviewed on

5/01/2012
caroline M
My only regret was being so full of adrenaline on my wedding day that I only had one bite of cake! Karen does amazing work, I loved the way the cake came out. The silver cake stand was well worth $25, it really added something special. People raved about the cake, both the look and the taste. When I saw it at the reception it met and beat my expectations. I would certainly use them again for any other special occasion cake... and cupcakes. YuM!
---
I loved Karen
Reviewed on

4/12/2012
Giselle G
I really loved the taste of the cake. I expected the cake to look different but it was still very pretty. The owner karen really tries to work with your budget and I loved that she was very personable.
---
YUM!
Reviewed on

3/05/2012
Jami L
Instead of the traditional wedding cake, we decided to have cupcakes. From the tasting to the night of, we were blown away! Cupcakes were not only beautiful but tasty!! She was also able to construct a wonderful helicopter cake for my hubby!!
---
Fun Cupcakes
Reviewed on

2/06/2012
Lindsey S
We ordered cupcakes for our wedding instead of the traditional cake and I liked them but was not over the moon crazy about them. My mother had to do all of the planning/trying for me since we live out of state and the color scheme was beautiful but I was not wild about the flavors we chose and the frosting.
---
Beautiful Cake and Great Experience!!
Reviewed on

1/20/2012
Kaley G
I could not be happier about having chosen our Cupcake Crazy to make our wedding cake! Cake tasting was wonderful and Karen was so patient as my husband (fiance at the time) and I discussed what we both wanted. From each of our ideas she helped design a perfect cake for us and even helped plan a cupcake anniversary surprise for our parents! Karen was both professional and sweet and caring through the whole experience. She also took care of our extra details (like the table cloth that my kindergarten class signed and colored flower petals). Finally, we were on a relatively tight budget for our guest list and the price was wonderful! I would highly recommend Cupcake Crazy to anyone planning on having a wedding cake!
---
Wedding cake 10/23//
Reviewed on

11/29/2011
Kim R
My cake turned out so beautiful. The flowers were made out of sugar and air brushed to look real. Karen has a very talented team of staff.
---
Perfect!!
Reviewed on

9/25/2011
Jennifer J
For having no idea what I wanted besides cupcakes Karen did an amazing job at making it exactly what I wanted!! She also was accommodating to my egg and wheat allergy. She was amazing!!! Thank you again for my perfect day!!!
---
Reviewed on

7/05/2011
Megan F
They made our cake absolutely beautiful. They made handmade peacocks to help adorn our cake and it tasted wonderful. It's just a shame I was too full to eat much of it. They will give you a new top tier on your one year anniversary so you don't have to save the top... Just bring them a picture of the cake at the reception. :)
---
Wedding Cake
Reviewed on

7/04/2011
Patricia T
Karen at cupcake crazy is wonderful! She made us a beautiful wedding cake and a very affordable price. The cake was delicious and I look forward to her making me a duplicate at our 1 year wedding anniversary!
---
Different and perfect!
Reviewed on

6/16/2011
Lara B
Not much of a cake person, I wanted something special and different. The owner/designer sat down with me to get my ideas and vision and came up with a perfect design from top to bottom for my order. I ended up with big cupcakes, little cupcakes, and a little cake as a topper! I got to pick several flavors and they are the BEST cupcakes I've ever had! There were NONE LEFT!! :)
---
Beautiful cake, good service
Reviewed on

3/22/2011
Heather A
We ordered our simple 3-tier cake from Cupcake Crazy. There were no problems or delivery issues and nothing went wrong. It was a butter cream cake, but everyone thought it was so smooth, it must have been fondant. Their prices are reasonable and service is friendly. I like that they bake you a fresh cake topper on your 1-year anniversary if you bring her a professional photo of the cake. The only regret is that I did not really enjoy the cake as much on the wedding night. I felt like it tasted better during our tasting at the store than it did when delivered. Maybe I was just overstimulated from everything going on and nothing really tasted appealing...who knows.
---
Wonderful!
Reviewed on

2/07/2011
Brittany T
Not only are they delicious, they are friendly and easy to work with too! Karen will work with you to design the cake you are really looking for and it comes out fantastic! I made sure to go over all the details a couple times before the wedding, but everything went smooth with them.
---
Best cake and best service for Central Florida!
Reviewed on

1/03/2011
Jessica T
If you're searching for a delicious cake or cupcake for your reception - this is the place! Karen Alvarez is the owner - and boy, is she talented! We brainstormed on 3 separate occasions and came up with the best cupcakes and the most awesome groomscake for our rehearsal dinner! And you'll leave each visit full of yummy goodness as she gives samples that are OUT OF THIS WORLD! This is one vendor trial that the bride and groom can't miss.
---
Beautiful Work! Great Taste!
Reviewed on

12/01/2010
CAITLIN C
I used Cupcake Crazy for my November 2009 Wedding cake and Groom's cake. They did a fabulous job. Everyone raved about how wonderful both cakes looked and how good they tasted!
---
Review for CupCake Crazy
Reviewed on

11/16/2008
Renae n
she is a very nice lady who takes time to listen and make the cake of your dreams that is very good in taste and to your style for a very good price. about 600 for 2 cakes
---
Send Message