Home

Cupcake Downsouth
About this Vendor
Make Your Wedding Sweet.
Make your special day a little sweeter! Our cupcakes are baked fresh daily with the finest all-natural ingredients; your guests are sure to find every bite of fresh cake and delectable, creamy icing a delight. Call us today to schedule a tasting at the Cupcake bakery of your choice!
Details
Dairy Free, Gluten Free, Vegan, Vegetarian
Contact Info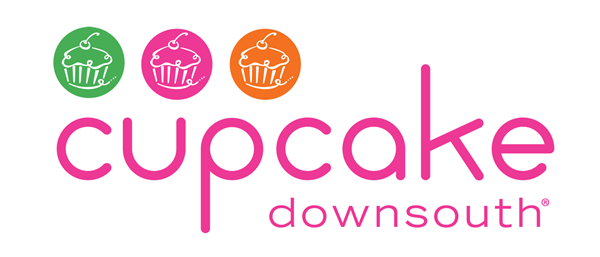 433 King Street, Charleston & Mt Pleasant, SC
Loved them!
Reviewed on

8/23/2013
Cassi T
From the cupcake tasting to the BIG DAY, Karen and the whole Cupcake team made our planning so effortless! We had the best time picking out flavors that fit our wedding and color schemes for the sprinkles. We even had a top tier cupcake made for us. The cupcakes were so moist and tasty! We ordered about 12 dozen cupcakes and the top tier. They also let you rent cupcake displays and option for pick up or delivery. Delivery was speedy and everything came in one peace!
---
Delicious!
Reviewed on

7/30/2013
lauren q
We ordered 10 dozen of the minis from the Cupcake in Columbia, SC as a supplement to our wedding cake. Cupcake worked so hard to give us exactly what we wanted and delivered a delicious and beautiful product! DEFINITELY DEFINITELY DEFINITELY go through Cupcake if you're looking to add cupcakes for your special day! :)
---
Wedding Cake
Reviewed on

7/09/2013
Claire W
We chose to do cupcakes instead of wedding cake. This bakery did a fantastic job. The cupcakes were not only beautiful, but they were also delicious. This place is definitely a must-try!
---
The sweetest cupcakes
Reviewed on

11/01/2014
Megan L
We loved our wedding cupcakes from cupcake down south! They were able to give us some amazing fall flavors and a mega cupcake for us to use as our wedding cake. The cupcakes were beautiful and delicious! They provided the tier and came to set up everything. Everyone loved the cupcakes and several guests asked where they could get more cupcakes! I would highly recommend them!
---
Yummy cupcakes
Reviewed on

6/12/2014
Matt M
The cupcakes were delicious. We didn't get exactly what we ordered for the wedding which was a bit off putting. A third of the cupcakes had chocolate chips which weren't suppose to be on them and the tiers didn't fit all the cupcakes as promised. Also the top tier on the cupcake display was wobly and my best man had to make shift a way to hold the cake topper. Besides these mishaps the guests loved the cupcakes and only you notice the details of what is wrong. Everyone thought they were great and the display was beautiful.
---
Very good cupcakes
Reviewed on

1/22/2014
Sarah M
We loved our cupcakes from Cupcake Downsouth. The only problem we had was with picking them up, they were not quite ready. In order to get them done quickly, the frosting was put on before our Mega Cupcake was cooled off and the frosting melted and slid off a little bit. Other than that, our mini cupcake selection was delicious!!! I really enjoyed being able to pick several different flavors for our guests to choose from.
---
Loved my cupcakes
Reviewed on

9/23/2013
Kari C
They did a great job! The icing was amazing!!! We had a giant cupcake and then we had smaller ones for our guests. Loved them! Everyone said they were fantastic.
---
So tasty!
Reviewed on

6/10/2013
Katie A
We order 12 dozen cupcakes (red velvet, vanilla, and cinnamon swirl) and a jumbo red velvet as our cutting layer. Everyone raved about how awesome the cupcakes were! My favorite was the cinnamon swirl. I ordered extra since some of the wedding blogs said to have an average of 1.5 cupcakes per person. While these cupcakes were so tasty, they were very sweet, so one per person ended up being sufficient (we had at least 3-4 dozen extra). We also opted to have the cupcakes set up by the company, which was a huge time saver on the day of the wedding. While I paid a little bit more than I budgeted for this category, I was very pleased with their service.
---
Delicious
Reviewed on

5/21/2013
Kim D
We knew early on that we did not want to do a traditional wedding cake. We originally put a deposit down on a company called The Pampared Palate Bakery. The Pampared Palate Bakery closed their doors and took our deposit with them. Cupcake! to the rescue!!! They were so nice and the cupcakes were just devine! If you're looking for a non traditional way to go Cupcake! is your company.
---
fabulous
Reviewed on

4/04/2013
Virginia R
I LOVE Cupcake! Their cake is delicious, their frosting is delectable, their presentation is spectacular. We had an assortment of minis, regulars, and a jumbo set up from the fabulous ladies at cupcake and it was perfection. They tasted delicious and were a perfect addition to our rustic wedding! I would definitely recommend them to anyone who wants delicious cakes, personal sized portions, and a wonderful display!
---
Wonderful and Stress Free
Reviewed on

12/17/2012
Hillary P
The manager of the Long Point Location was wonderful to work with. The delivery was made on time and our guests loved the Vanilla, Chocolate, and Red Velvet cupcakes. My husband and I would highly recommend their services to everyone. Thank so much for taking away some of the stress of planning a wedding :)
---
I love the salted caramel cupcake.
Reviewed on

12/02/2012
Tanya M
Cupcake went above and beyond. The ladies even delivered the cupcakes to my venue after the shop had closed. Great service and great cupcakes.
---
Last minute cupcakes
Reviewed on

10/29/2012
Cassie M
My husband and I and our dear friends and family made 300 plus cake pops for our wedding cake,we had also planned on making a dozen vegan cupcakes (I was unable to find a good vegan cake pop recipe) after a long night and an icing in the face incident I was not wiling to make cupcakes too, so thank goodness for Cupcake's vegan cupcakes!!! They were soooo delicious, beautiful and easy, I called the day before and picked em up, I love Cupcake, I know they do entire wedding cakes too, we just didn't go that route. They are very nice and accommodating and have a great product.
---
DELICIOUS, Fresh and Fabulous!
Reviewed on

9/03/2012
Kathryn S
I was an out of state bride and worked with Eliza to design and order the cupcakes for my August wedding. I corresponded with Eliza via email leading up to our meeting in April. At the meeting, we tasted a variety of cupcakes and discussed frosting and sprinkles. Eliza kept me updated on new flavors and the ideal quantity to order. The cupcakes are baked the day of the wedding so they are amazingly fresh, moist and delicious. Everyone raved about the cupcakes, and they were even perfect the next day! I would highly recommend Cupcake to anyone in need of a lot of cupcakes, or simply, a snack.
---
Wonderful!
Reviewed on

4/20/2012
Amber N
We ordered 13 dozen cupcakes from Cupcake in Mt. Pleasant and a mega cupcake for the top tier. Eliza was very helpful and a pleasure to work with. We rented the cupcake stand from them as well, and they now offer delivery. The delivery was right on time and the cupcakes were perfect. Pricing is much cheaper than if you went the standard cake route, plus no cake cutting fee, and more flavor options. Red velvet was a crowd favorite, but I'm in love with the lemon and the white chocolate raspberry.
---
cupcakes
Reviewed on

5/24/2011
Emily C
I felt that my cupcakes tasted and looked good, but next time I might go with a different company. We had to pick them up the day of the wedding and they were not very cheap.
---
Cupcake
Reviewed on

5/09/2011
Lauren W
Had big and little cupcakes made and placed on a stand to make it look like a cake. Everyone seemed to love the cupcakes.
---
These cupcakes are delicious!
Reviewed on

5/04/2011
Julia C
Delicious. That's all I can say. Everyone loved them. We had Lemon, Mint Chocolate Chip, and Red Velvet. They delivered them and set them up for us. Cupcake was also really great to work with and really responsive. We also enjoyed the tasting before the wedding!
---
Cupcakes Tasted Amazing! Customer Service bad!
Reviewed on

11/09/2010
Grace I
The cupcakes were a hit; they were tasty and beautiful… I was a bit disappointed with the customer service. I had my tasting the month before the wedding and they didn't have all of the fall flavors for me to try, in addition they only allow you to order the daily cupcakes (there are like 9 each day) and I would think if you are ordering 200 or so cupcakes you should be able to choose from all the different flavors! You can rent a cupcake tier from them that holds about 100-150 cupcakes… The cupcake flavors we had at our wedding were: Black Bottom, Red Velvet, Peanut Butter Cup, Pumpkin, & Lime Poppy Seed… all delicious!
---
cup-cake cake
Reviewed on

10/29/2010
alicia a
Ordered my cup-cake cake and had plenty of flavors to choose from. They have ALOT of icing on top, almost too much for my taste! They do not deliver and set up so place someone in charge of that that you really trust. Staff is very pleasant but limited with services. Chocolate cakes are vegan!!
---
Cupcakes
Reviewed on

8/27/2010
Jennifer M
I used Cupcake for our wedding cake. The cupcakes got rave reviews from our guests for taste. I was a little upset with their presentation. Some of the cupcakes seemed poorly/quickly iced. They looked lopsided and thrown together; well others just looked a little flat. On your wedding day, you have such high expectations for everything and the presentation fell short.
---
Review for Cupcake
Reviewed on

5/10/2010
Amber B
The cupcakes were delicious the store was super easy to work with and everything turned out beautifully!
---
Send Message