Home

Cupcakes-A-Go-Go Café
About this Vendor
Your Celebration Deserves Ultra-Decadence!
Details
Cake Delivery + Setup, Cakes + Desserts
Contact Info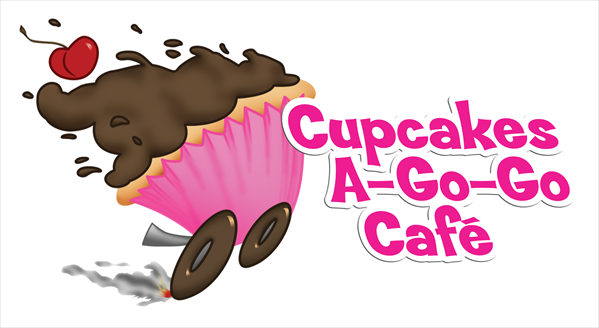 6642 Mineral Point Road, Madison, WI
Reviewed on

7/17/2015
From the first time I had a cupcake from here, I knew I wanted them to make my wedding cake. We initially started the process with Wade, who invited us to the shop to taste the flavors we had indicated we were interested in (although, we had already tasted a few of them). From the time we booked our wedding, to the actual time of our wedding, they had hired a wedding coordinator, Bill, who called to check in on the process and to double check our cake design, just in case it had changed. We went with four cupcake flavors (almond, chocolate maple whiskey bacon, margarita, and red velvet) and a cutting cake. The chocolate maple whiskey bacon cupcakes were a HUGE hit, as was the cake! I had a guest tell me that they had only seen sugar flower detail like that in wedding magazines and on cooking shows. Cupcakes-A-Go-Go was easy to work with, and they are willing to make just about any crazy flavor you can come up with, if they don't already make it. I highly reccommend them to anybody, for any event!
---
Baked Pears
Reviewed on

3/21/2015
Emily S
My Husband and I approached Cupcakes-A-Go-Go with an unusual request. We wanted baked pears as our dessert, which I had seen displayed at a local bride show by Cupcakes-A-Go-Go. Despite the fact that they are a cupcake cafe (and I believe they did those just as a display), they agreed without hesitation, taking on the baked pears. They were beautiful and delicious. Cupcakes-A-Go-Go was there on time to set up, and everything was perfect.
---
Delightful People and Delicious Cupcakes!
Reviewed on

2/08/2015
Tina R
Everyone we encountered working with Cupcakes-A-Go-Go was so helpful and so nice to work with. They were accommodating to our personal requests and made some delicious cupcakes! Everyone raved about the flavors and many went back for seconds and thirds. Good for them but bad for us because we would have loved a few leftovers. YUM!
---
Cupcakes worth the money
Reviewed on

1/02/2015
Lauren K
We had all of our guest raving about our cupcakes. They were amazing and the process leading up the wedding was easy and great. From our first tasting, to the actual day, Cupcakes A Go Go was wonderful! While they are expensive compared to some other places you can go, they are worth every penny. They are also flexible in terms of payment times and really good about addressing any concerns or questions you may have along the way. I'm really looking forward to our 1 year anniversary so we can cut into our cake and relive it!
---
Fantastic Wedding Dessert!
Reviewed on

12/04/2014
Lindy L
My husband and I were very pleased with the service and quality of Cupcakes A Go-Go. We didn't live in the area we got married, so email was our best communication and they always responded promptly. We opted for them to deliver and set up, which took a huge burden off our big day and trying to find someone else to do that. And they were so helpful and patient with us. I liked the idea of individual desserts for everyone so they could have an option. It was so hard to choose our flavors since they have so many good ones! We ended up with Lemon Meringue, Chocolate Sea Salt Caramel, Smores, and Creme Brulee. We loved every flavor. We were advised to order at least triple the number of our guests and we were so happy we did. We ordered 300 mini cupcakes for about 100 guests and ended up with maybe 15-20 cupcakes leftover. I would highly recommend using Cupcakes A Go-Go for any wedding or other event, or just checking our their shop to fill a craving! You won't be disappointed!
---
Best cupcakes…best wedding dessert ever!
Reviewed on

11/09/2014
Sherri P
My husband and I decided to go with a cupcake bakery because we loved the idea of variety and not having to cut a cake…or paying to have it cut! We checked out a few places, and by far and away, Cupcakes-A-Go-Go was the very best. My husband is not the most expressive person, and immediately after our consultation/tasting he said "those were THE best cupcakes I have ever had. We have to have them. Run in and give them a deposit." So, I did…and wow, was it an absolute hit at our wedding!!! They recommended that we get 1.5 cupcakes per person. I think we should have planned for at least 2, maybe 2.5! They were flying off of the dessert table. People were carrying full plates of them back to their tables. Needless to say, we ran out in a hurry. The flavors we chose were Apple Cinnamon, Chocolate Whiskey Maple Bacon, Creme Brûlée, French Vanilla with Strawberries, Chocolate, Banana Pudding, Gluten Free Creme Brûlée, and Gluten Free Chocolate. The guest favorite was the Chocolate Whiskey Maple Bacon!! I was so surprised!! But so delighted that Cupcakes-A-Go-Go provides such unique flavors, that my wedding guests had a dessert they won't soon forget! Also, my gluten free guests were thrilled that there was something there for them. And taste was not sacrificed at all. All of the cupcakes were out of this world DELICIOUS!!! We are SO pleased that we went with Cupcakes-A-Go-Go. Our cupcakes were definitely a topic of conversation for many weeks after our wedding. We have gotten so many compliments! I would recommend Cupcakes-A-Go-Go to anyone for any occasion! The staff is phenomenal! The cupcakes are to die for! You will be so happy you chose them!
---
Delicious
Reviewed on

10/09/2014
Carl D
We had a positive experience with Cupcakes a Go-go. We knew we needed a dessert, but didn't want to spend too much, and really didn't want to end up with leftover dessert. They were great to work with from the consultation to the pick-up. The guests LOVED the flavors (tiramisu, creme brulee, peanut butter overdrive, and lemon raspberry), and we had just enough (we ordered 2.3 mini cupcakes per guest). I would recommend them to weddings, and will be using them for future events. They really are the most creative, and tastiest cupcakes in town. The fact that they're great to work with is even better!
---
Perfect addition to our wedding day with GF options!
Reviewed on

10/08/2014
Michelle H
I high recommend Cup-Cakes-A-Go-Go. Wade was happy to meet with us several times to discuss our options and needs. We ended up getting a chocolate gluten free 8 inch tiered cake (for cutting) that worked perfectly for those who needed gluten free (the bride and a few guests) and ordered the rest as sheet cakes. We were not able to use cupcakes due to our venue's regulations. All the cakes were perfect. The gluten free cake was moist and delicious and I received MANY compliments of the sheet cakes. The prices were unbeatable. The GF tiered cake was under $100, which is unheard of and sheet cakes were priced better then I found elsewhere. I highly recommend checking them out for your important event!
---
The Best Cake Ever
Reviewed on

10/01/2014
Samantha T
We were so happy when we found this place. The cup cakes were amazing when we taste tested and they completely blew that out of the water on our wedding day. The three tier cake was so beautiful and the cake itself was to die for. There was none left! We could not have been more pleased with everything that cupcakes a-go-go did for us. If you are looking for a cake vendor this is the place to go! And don't forget to bu a cupcake they are amazing!
---
Amazing Cake!
Reviewed on

12/10/2013
Shana M
Who knew this amazing Cupcake place also made fantastic cakes?! Wade was extremely professional and made one of the most beautiful (and yummy!) cakes we ever had! The cost was half as much as other places, with a very low delivery cost. Thank you Wade!
---
Value meets Expectation
Reviewed on

11/18/2013
Timm B
My wife and I, back when we were looking for deserts for our wedding didn't want the traditional type of cake. We don't like fondant because it's too sugary plus, we couldn't decide on a single flavor of cake. It seemed to plain to us. So, on our search we found Cupcakes A-Go-Go Cafe! The second we stepped into the shop we were both blown away by the smell and the flavors all displayed right as you walk in. We set up an appointment to meet, hoping our expectations would be met. We got to try multiple flavors and fell in love with 4 we HAD to have: Red Velvet Pomegranate, Carrot Cake, Champagne and my personal favorite, THE IRISH TRIFECTA! My wife also fell in love with all of the French Macaroons and wanted to use them (in our wedding colors). Everything was in motion. We had enough cupcakes for all of our guests and then some (approx 150-200 cupcakes and a whole macaroon tree) with a nice macaroon tree that they created just for us! All we feared is the price. For everything we had gotten, including the service and speed of the operation, our price was next to nothing. A wedding cake at most bakeries would have been more. Cupcakes at some of the other 'popular' locations would have cost more. But we felt like we were getting a HUGE DEAL. Did I mention they have cupcakes TO DIE FOR? Everything is so rich, sweet and succulent it's crazy (but NEVER too rich). Both my wife and I tend to return to the cafe every so often just for a cupcake or two...or six. We will eternally and forever convince our friends and family to go and use Cupcakes A-Go-Go whenever they have an event needing deserts. Thank You Wade. You are truly amazing. -The Brown's
---
Very Dissapointed
Reviewed on

11/09/2013
Autumn
We were originally excited to work with Cupcakes-A-Go-Go because they were able to do the flavors we wanted; Chocolate Stout cake with and Irish Cream frosting and a second cake on top with real tiramisu. We thought we had found the perfect place to have our wedding cake made. We made sure (twice) that they knew how far away our reception was and paid the delivery fee upfront. Imagine my surprise when I get a phone call in the middle of my rehearsal informing me that I owe an additional $40 for delivery because they didn't realize how far away our venue was, but not to worry they would still deliver the cake. After I explained to him how ridiculous this was, especially becuase we had even gone back to their store to make sure weeks earlier that they had the correct address, he said he would talk to the owner and call me back. Five minutes later he called, apologized and said that there was no extra fee. I appreciate that but it doesn't change the fact they caused a lot of extra stress I really didn't need at that point. To top it all off, when we cut into our special cake on our wedding day the chocolate stout was perfect but the "real" tiramisu I had ordered...it was tiramisu flavored cake and the ladyfingers were only used as decor so they were rock-hard and inedible. Not happy. What was the point of paying almost $200 for a cake we pretty much threw away?
---
In my guests' words: "Best. Cupcakes. EVER!"
Reviewed on

10/23/2013
Denise B
Wade and Laura at Cupcakes A-Go-Go are phenomenal. They were a blast to work with, made sure we were always kept in the loop as cake/cupcake plans progressed, and were tremendously flexibly and accommodating. Everything was delivered and set up on time and looked terrific! And of course, the cupcakes and cutting cake were *unbelievable!* I now understand why CAGG has been "Best of Madison" year after year! We had a few "regular" flavors (yellow and chocolate) but then had some more "adventurous" flavors too: Champagne, Chocolate Chip Cookie Dough and (my favorite!) Red Velvet Pomegranate. Our guests raved about the cupcakes, and I am still getting great feedback nearly a week after our wedding! If you are looking for a great baker who is a ton of fun to work with and delivers fantastic results, Cupcakes A-Go-Go is your place!
---
Guaranteed to make an impression!
Reviewed on

10/08/2013
Dolly J
My husband and I decided to go with cupcakes-a-go-go for our wedding in July 2013 and we could not be happier with our choice! Cupcakes-a-go-go is hands down, the best cupcake joint in Madison. My husband and I consider ourselves experts since we spent months "researching" (aka tasting and comparing) cupcakes all over Madison, WI. We decided to book cupcakes-a-go-go for our wedding because they have the perfect ratio of cupcake to icing, have tons of flavors and they were happy to make us a vegan and gluten free options for some of our guests. Wade, one of the owners, was a pleasure to work with. He worked with me right up until the big day and everything went off without a hitch. Our guests couldn't stop raving about the taste and presentation! Also, the gluten free and vegan options were delicious! Ultimately they are affordable, easy to work with and make FANTASTIC cupcakes and wedding cakes!
---
Yum!
Reviewed on

10/05/2013
caroline y
These were the best cupcakes I've ever had hands down. The display was gorgeous and exactly what we wanted.
---
Delicious
Reviewed on

9/29/2013
Kimberly h
This place is fantastic! The cupcakes are amazing and the service is just as good. I think my mom initially found their website but once we read the menu we had to go try them. It was about an hour drive one way but totally worth the trip. The tasting was fantastic; we sat down with one of the owners (Wade) and went through everything. Every flavor we tried was amazing! We decided on having five flavors of mini cupcakes for our wedding. We had leftover food at the end of the wedding...but no leftover cupcakes! Good thing we had them set some aside for us. I think the lemon raspberry and the triple chocolate cookie dough were the first to disappear. We had so many compliments on the cupcakes in the days following the wedding. People couldn't say enough about them. The 6" cake we had was fantastic as well. The peanut butter frosting was amazing! Wade asked if he could deliver the cupcakes early so he could do it himself, rather than sending an assistant to do it. That was great, and not a problem for us since our coordinator set them out on the table for us. We plan on going back and picking some cupcakes up for our anniversary...hopefully sooner as well!
---
Perfectly Delicious!!!
Reviewed on

8/06/2013
Anastasia F
I had an absolute pleasure working with Cupcakes A-Go-Go to get the delicious treats ready for my wedding reception. The cupcakes were perfect and so divine! Our guests were raving about them for a while following the wedding. Cupcakes A-Go-Go worked on helping me and my husband on figuring out the perfect amount of regular sized and mini cupcakes for our 150+ guests. And we had over 7 different flavors prepared! So every guest was able to try a few different cupcakes. Additionally, my mother-in-law is gluten intolerant, so we had a special order of cupcakes for her. Wade was so great about making sure that all the gluten-free cupcakes are packaged separately to avoid any cross contamination. In short, I can't imagine a better dessert vendor for my wedding: top-notch quality, phenomenal service, and just hand down, the most delicious cupcakes I have ever tried!!!
---
Wedding June 2013
Reviewed on

7/31/2013
JENNIFER P
We loved our cupcakes! We did the minis in 5 different flavors so people would have options and could sample different ones. They were a huge hit with our wedding guests!! We will be sure to use them again for other events!!
---
A Delight
Reviewed on

7/29/2013
jenny s
First off, the cupcakes are the best in Madison, and aside from Grandma's the best I've ever had. They were also beautifully presented, in a tower that more than one guest complimented. We ordered half again as many as we needed, and all but six were eaten or taken home by the end of the night. Further, the service was phenomenal. The owner was very generous with his time, walking us through the options and making sure we received what we wanted. There were a lot of people with dietary restrictions at our wedding, and he made it very easy to make sure their needs were met. Ours was a relatively small order for them, but he still met with us twice, threw in free delivery and attended a walkthrough meeting at the venue. There were no hiccups or complications, we got what we asked for and more. I was delighted that Cupcakes a Go Go provided the cake at my wedding.
---
Cupcakes
Reviewed on

10/18/2012
Kelley D
We decided to do cupcakes instead of a wedding cake and they were a hit!! We were very pleased with our flavors, the taste and the service. We received many compliments on our cupcakes!
---
Yummy!
Reviewed on

9/24/2012
Nichol I
I have used Cupcakes-A-Go-Go for not only my wedding but for birthdays, work events and just because. Their flavors are amazing, their cupcakes are moist and the customer service is outstanding! I've been to other weddings that used other vendors for the their cupcakes and Cupcakes-A-Go-Go is hands down better tasting. They are so accommodating with the flavor choices as well as creating a "cut cake" for my husband and I. I truly can't express how happy we were with them overall and my guests can't stop commenting on how great the cupcakes were. My mouth is watering just thinking about them!
---
Delicious!
Reviewed on

8/24/2012
Dawn B
We decided to go with six flavors of mini cupcakes and they were delicious! I recommend the creme brulee cupcake! Our guests loved them. They had stands available to rent, but we decided to make our own. They arrived later than planned, but they still frosted 600 minis on the spot and they looked great.
---
People are still talking about the cupcakes!
Reviewed on

8/06/2012
Tina J
We had a mini cupcake display for our reception and guests are still talking about it! Everyone loved the choices and each one was delicious! The crew at Cupcakes a Go Go were great to work with and helped us a lot with selection and ideas.
---
Everyone Loved the Cupcakes!!!!!
Reviewed on

7/23/2012
Tracy K
My, now, husband and I are from Sheboygan, WI and planned our wedding to be in the Dells. All of our planning was through email and phone calls. Our entire wedding was small, with a total of 30 people, so we decided to have cupcakes instead of a traditional cake. We ordered 50 cupcakes for our reception and, having never been there before, asked to have 10 each of their top 5 best sellers. We told them when we needed them and when we went to pick them up, the manager actually came out of the back room to greet us and wish us well on our wedding! The cupcakes were beautiful and the flavors sounded savory. Peanut Butter Overdrive, Lemon with Raspberry, Red Velvet with Pomegranite, Oreo Cookie Overdrive, and Chocolate with Sea Salt! We couldn't have asked for a better ending to our perfect day. I HIGHLY recommend this place for ANY event. Not only did they provide us with delicious cupcakes, they were very easy to communicate with, have really good pricing, and made our overall experience a pleasant one.
---
Delicious cupcakes!
Reviewed on

7/02/2012
Dawin W
Cupcake a go go has great customer service and the cupcakes are incredible! Every time we go to Madison we stop in to buy some. The creme brulee cupcakes are the best! They also designed the cupcake flavor tags to match our wedding invites. The cupcakes disappeared so fast and our guests had nothing but rave reviews! We couldn't have been happier with them!
---
Send Message